Are you looking to 'get off the beaten track' with a professionally guided tour company? It's something many adventurers yearn for, to properly escape the hussle and bussle of life. Now, we wouldn't recommend that anyone go completely 'off-map' and try to invent their own high-altitude trek on a previously unclimbed Andean mountain. At Kandoo Adventures nothing is more important than your personal safety when trekking and we offer incredible quieter trails that immerse you in the wild nature of these magificent destinations.

These treks are for the thrill seekers where you'll hike on less-travelled or more challenging routes away from the mainstream. As long as you have a pioneering spirit, are fit enough to trek great distances before your legs give out, and already feel the urge to pull on your boots and get going, then have we got treks for you!

Here are our top five best treks in quieter places:
The Snowman Trek, Bhutan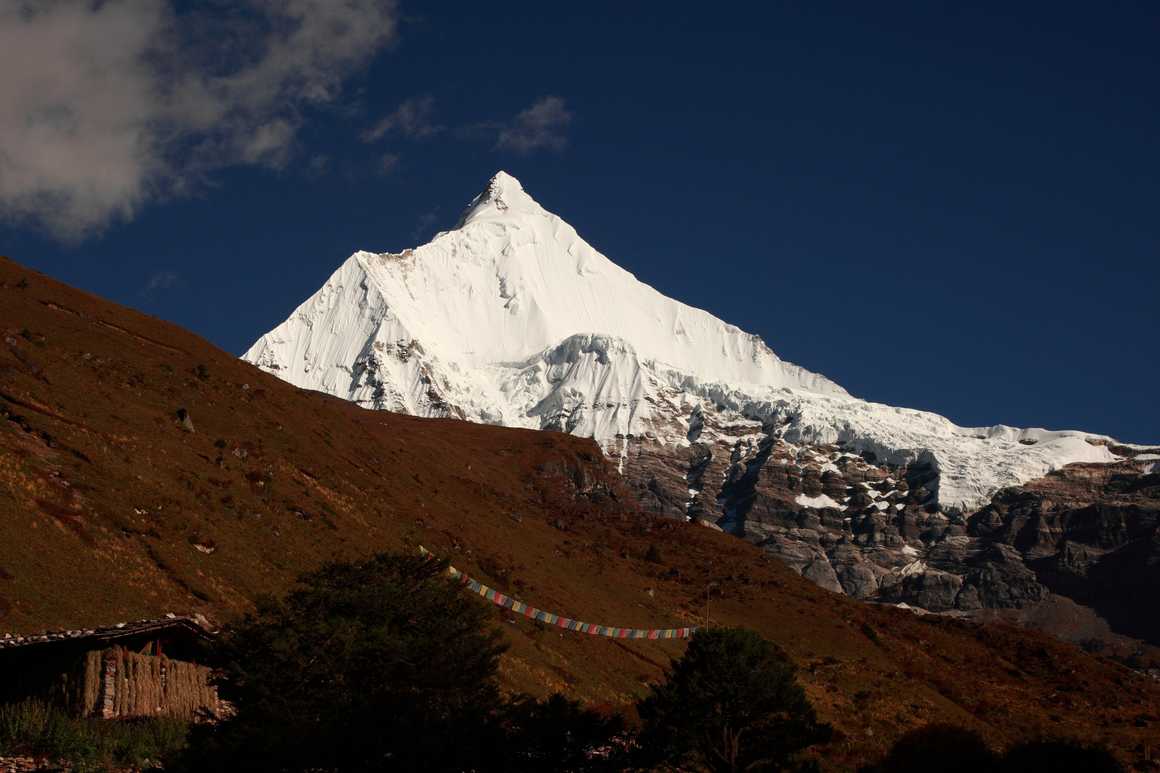 Depending on who you talk to, this may or may not be the toughest high altitude trek in Bhutan. One thing you can definitely say for sure, though, is that it gets you off the beaten track. This not-so-little beauty is going to take at least three weeks of your time, and you'll need to be in tip-top condition in terms of strength, fitness and stamina.

Traversing the backbone of the Himalaya Mountains that lie close to Bhutan's northern border with Tibet, you're going to hit the lofty heights of 5,300 meters altitude, cross around a dozen spectacular high mountain passes and yomp your way through some of the most remote-but-inhabited places on earth. This is nothing like the Inca Trail, so crowds of trekkers are in short supply here (by which we mean there are NO crowds of trekkers here). In fact, only a small bunch of intrepid trekkers take on the
Snowman trek
each year, so you'll pretty much have the place – and what a place! – to yourself.
To sum up, if you want a tough but rewarding get-away-from-it-all trekking adventure of a lifetime, the Snowman ticks all the right boxes. Majestic solitude: check. Indescribably stunning mountain scenery: check. Remote villages: check. Some demanding ascents and descents: check. There are more people in the world who've summited Everest than have completed the Snowman Trek, so if you're serious about taking on this monolithic challenge, give us call to discuss your plans.

Everest Base Camp and Gokyo Lakes Trek, Nepal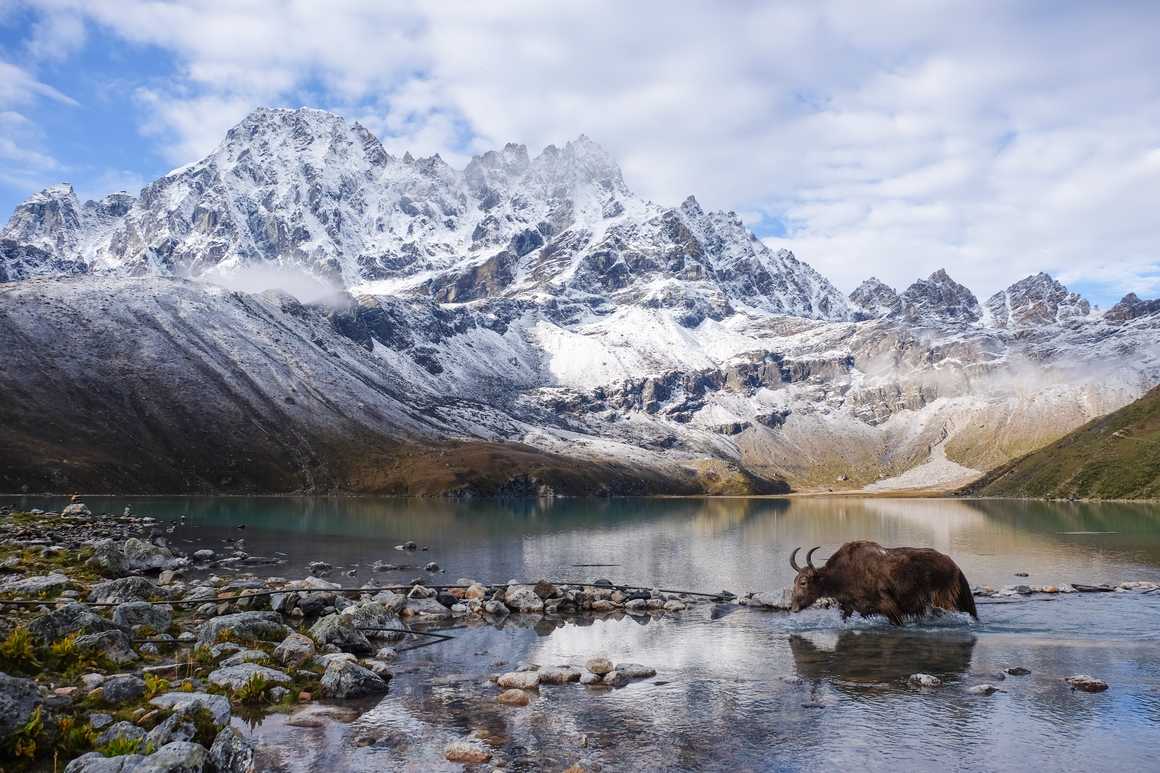 This is Everest Base Camp Plus, the ultimate version of this great adventure. The Gokyo Lakes sit at elevations ranging from 4,700 meters to 5,000 meters above sea level in Nepal's Sagarmatha National Park. Not only are these lakes among the highest freshwater lakes in the world, they're also mind-bogglingly beautiful to visit, not least because they're back-dropped by a panorama of pristine snow-dusted mountains. Trust us, these are views you are going to want to drink in and experience for a while, and take some mind blowing photos of to send home.

Another great thing about the Everest Base Camp and Gokyo Lakes trek is that very few other people actually divert onto it. Divert onto it from what? Well, The Gokyo Lakes aren't the most famous attraction in Sagarmatha National Park. Just like a lot of great art is bypassed in the Louvre as people flock directly to see the Mona Lisa, Mount Everest is what most adventurers come to witness in this part of the Himalaya, bypassing the absolutely astounding Gokyo Lakes.

So you begin this moderately taxing 17-day high altitude trek by following the route that ultimately leads to the legendary Everest Base Camp. Just after the town of Namche though, you divert off the well beaten track to Everest Base Camp and continue instead towards the beautiful turquoise waters of the Lakes.

That's not all; if you're up to it (of course you are) you can climb to the summit of Gokyo Ri at an altitude of about 5,360 meters to discover, to your astonishment, that it's possible to find even better panoramic views up here. Word to the wise: bring spare camera batteries and a very large memory card.

Northern Route Kilimanjaro, Tanzania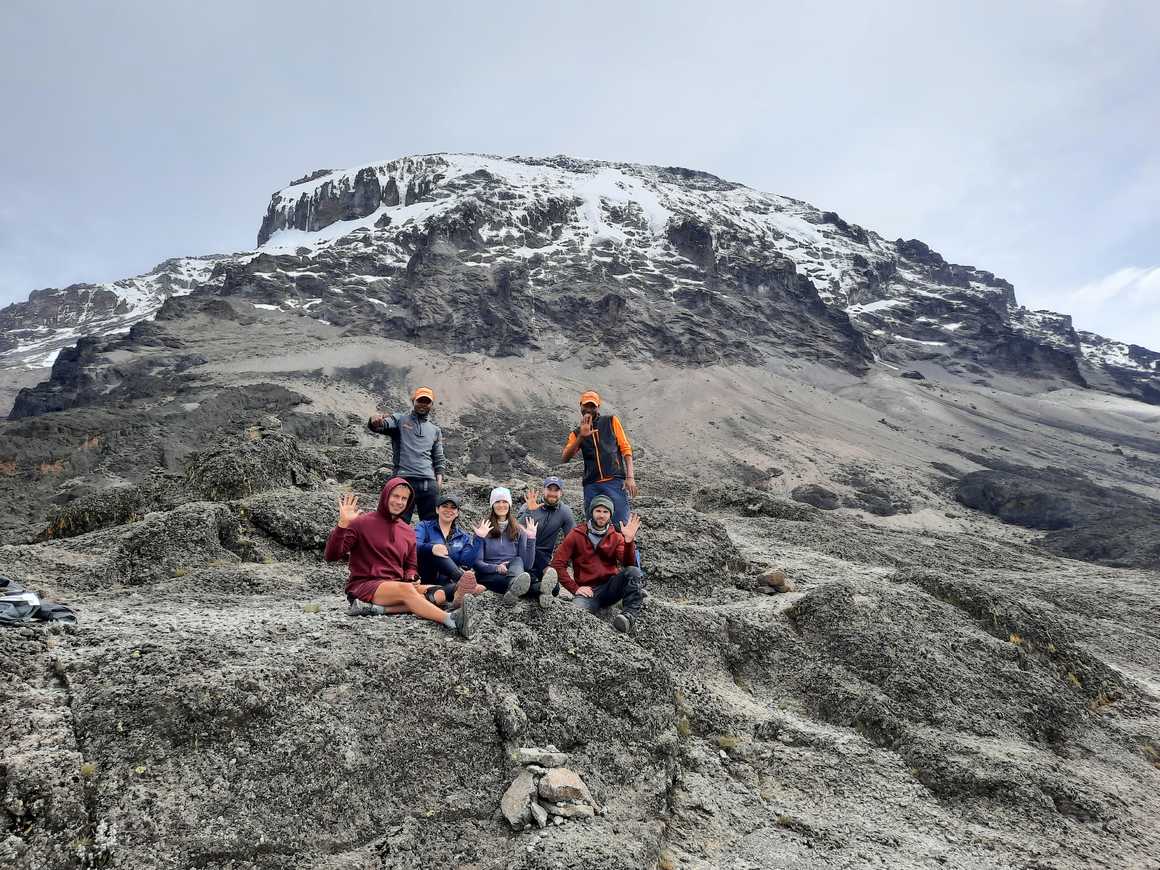 Lots of people want to climb Mount Kilimanjaro (why wouldn't you? It's a challenging but brilliant trek) and there are various routes by which you can do it. The most popular among these are the Marungu and Machame routes, and it's fair to say that if trekking in solitude is your bag these probably aren't your best option unless you fancy chancing a climb during the rainy season.

Shhhh. Keep it under your hat, but there's an alternative and altogether quieter way to go that takes you off the beaten track. The Northern circuit is Kilimanjaro's newest ascent and although it begins by following the popular Lemosho route, it sneakily detours you off around the mountain to the less-traversed northern slopes. Taking nine days, the Northern Circuit gives you that bit longer to acclimatize and take in Kilimanjaro's gorgeousness. Don't knock it – that extra time also means that this particular route is safer and offers a better chance of success than some of the others.

To sum up, Kilimanjaro's Northern Circuit gives you more to enjoy, fewer folk to distract you and all of the sheer natural beauty and challenging terrain that you crave. And if that doesn't tickle your Tanzanian trekking-buds then we don't know what will.
Salkantay Trek, Peru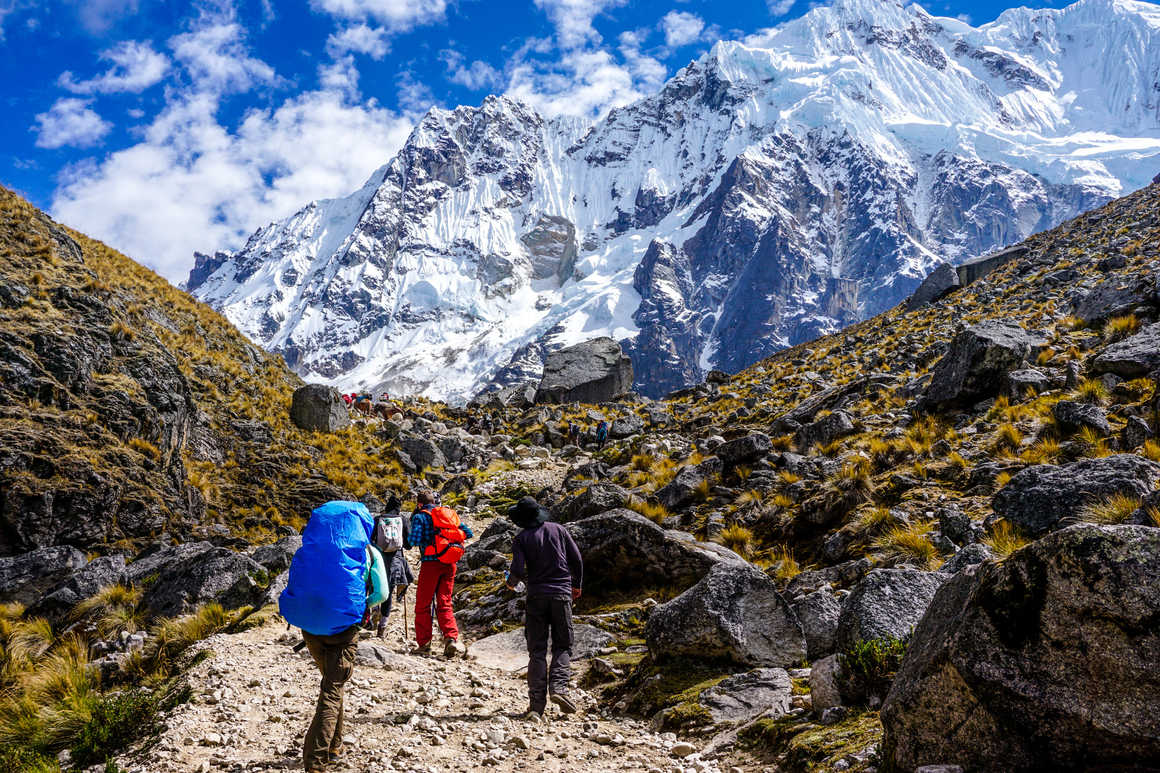 When we talk about trekking to Peru's fabled ancient Inca citadel Machu Picchu, it's fair to say that the Inca Trail is a very well beaten track. As high altitude treks go, the Inca Trail is beautiful, challenging and very, very popular. You want to trek to Machu Picchu off the beaten track? There is another way.

The four-day
Salkantay trek
begins about 80 kilometers to the northwest of Cusco in the Cordillera Vilcabamba mountain range, dominated by Salkantay (it means 'Savage Mountain') itself. Now, keep it to yourself, but some folk reckon that whilst the Salkantay Trail is a teensy bit trickier than the Inca Trail it's also more spectacular. And a lot less crowded.
What makes it so good? Well, for starters there's the sheer diversity of the landscapes you'll pass through; one minute it's stark glacier-topped mountains, the next it's the sort of lush tropical rainforest in which you'd expect to find Indiana Jones dodging blowpipe darts. But then the Salkantay Trek is littered with highlights high in the case of the magnificent Salkantay Pass which scrapes the sky at an altitude of 4,650 meters.

So, apart from being relatively other-trekker-free, this lesser-trodden trail is an absolute gem for cultural experiences, natural beauty, alternating landscapes and sensational views. Some say the Salkantay trek is difficult; but 'difficulty' is a subjective measure. Experienced and acclimatized high-altitude trekkers will find that it's just their cup of tea; and let's not forget that this mega-experience culminates with your arrival at one of the most legendary locations on earth: Machu Picchu.

Mount Meru Trek, Tanzania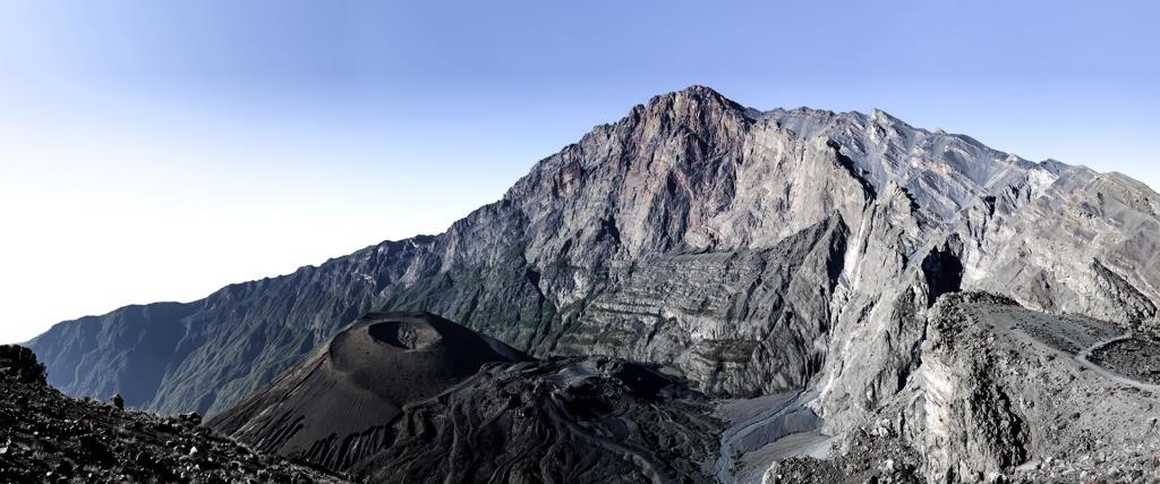 From Peru to Meru. That's Mount Meru in Tanzania's Arusha National Park. Mount Meru is Africa's fifth highest peak and stands 4,566 meters high. Nothing shameful in that, but unfortunately poor Meru stands in the shadow of his considerably more popular big brother: Kilimanjaro. Not so unfortunate for the high altitude trekker who wants to get off the beaten track.

Mount Meru offers a fantastic trek in its own right and you won't find too many other folk doing it at the same time, unlike the Big K next door. You can do the trek there and back in four days, but be warned – Mount Meru is no pushover. In fact, it makes a great warm-up trek for tackling Kilimanjaro. There are definite bonuses to straying from the crowd to trek Mount Meru; the forested lower slopes of this inactive volcano offer fab opportunities for wildlife spotting. Everyone loves an encounter with a wild giraffe, don't they?

Even if Africa's animals don't float your boat you're bound to be chuffed by the dramatic scenery here: think lowland forest, ash-covered open plains, rocky escarpments, mountain rivers and cascading waterfalls. Meru has the lot, plus gob-smacking sunrises and sunsets and, during the clear (very chilly) nights, scintillating star-scapes. With high-altitude treks as good as this that you can keep all to yourself.