Although the trek is by no means easy and many hikers never reach the summit, every year a number of individuals not only reach the summit, but reach it in extraordinary fashion or against extraordinary odds.
Below we take a look at the 5 most incredible Kilimanjaro summits of 2015 
1. Oldest person to summit Kilimanjaro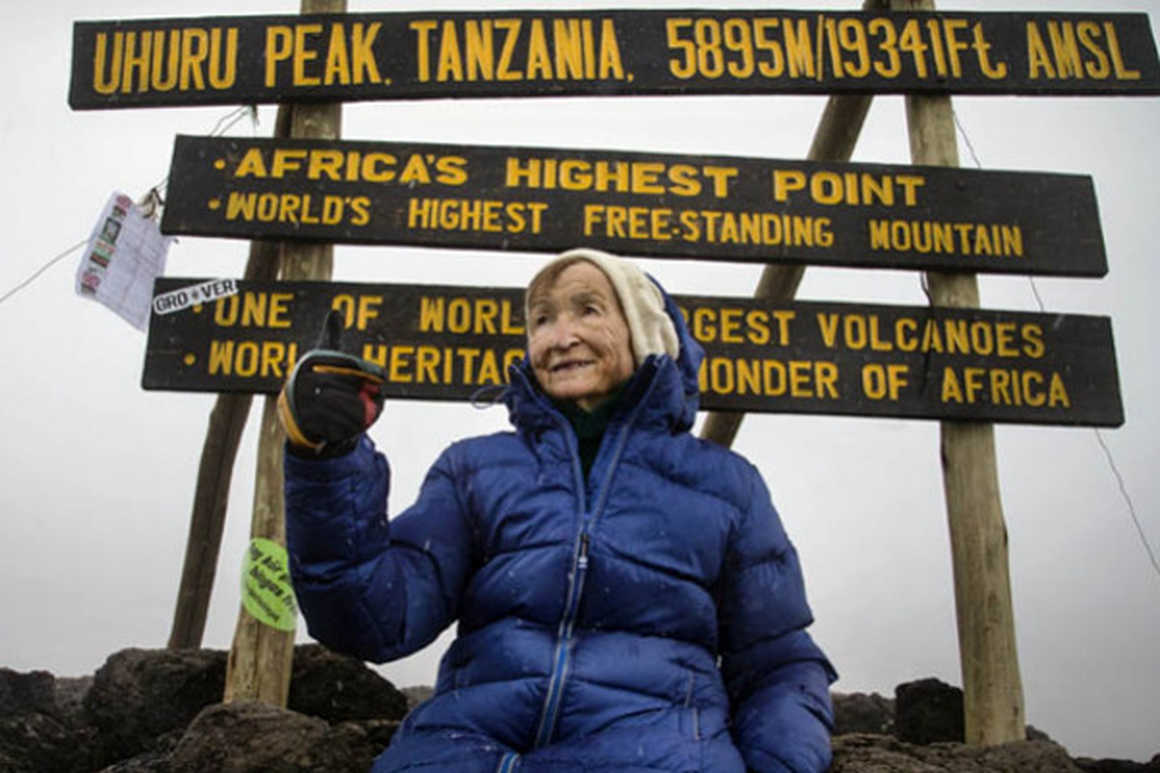 Many young and fit individuals never reach the summit. However, no one told this to 86 year old Angela Vorobeva who, on the 29th October 2015, became the oldest person to ever stand atop the roof of Africa! The previous record of 85 years was set just months before. Although Vorobeva stated that she felt fatigued, her vitals remained healthy throughout her Kilimanjaro trek. Vorobeva dedicated the climb to her deceased sister who died on 29th October 1935 - same day, 80 years before Vorobeva summited. Vorobeva forcibly reminds us all that age is no barrier to anything.
2. Fastest woman up Kilimanjaro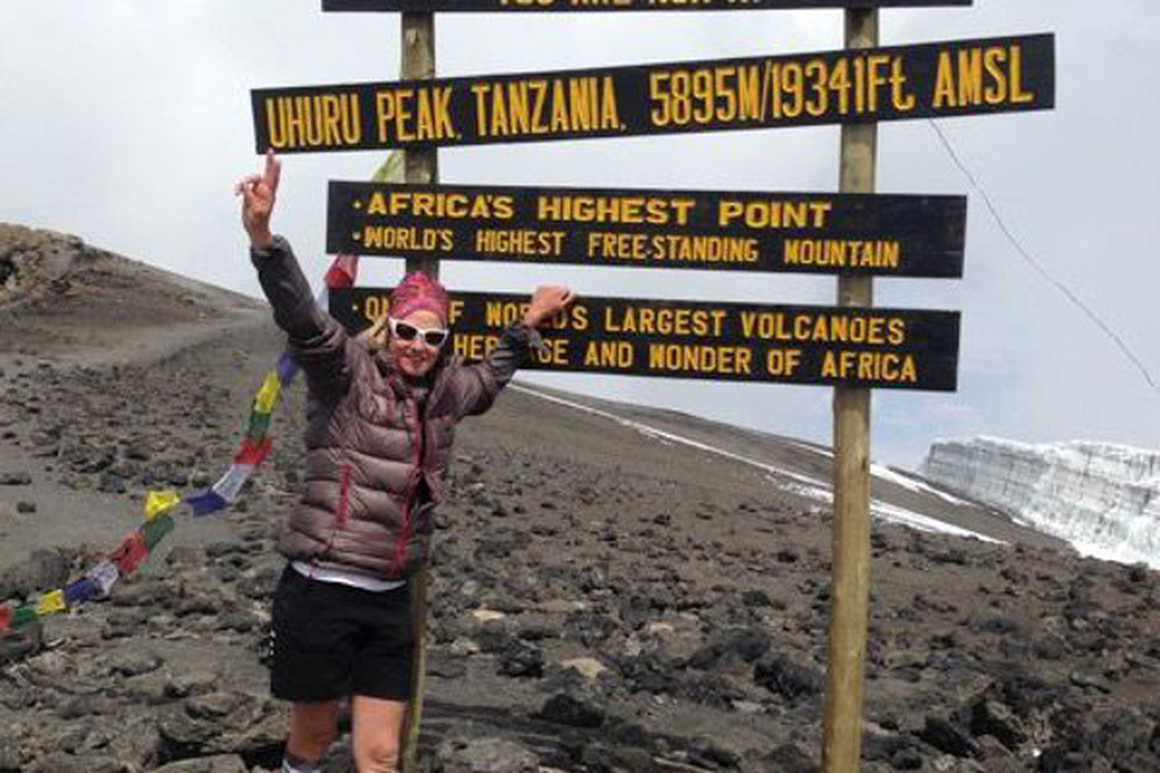 One of the most notable summits of 2015 was German ultra runner Anne-Marie Flammersfeld who summited the mountain in a new record female time of just 8 hours and 32 minutes! This time smashed the previous record by over 3 hours! Flammersfeld took the short Umbwe route leaving at 5.20am and reaching the summit in the early afternoon. The athlete described the last section as tedious and stressful.
3. The world's highest rugby match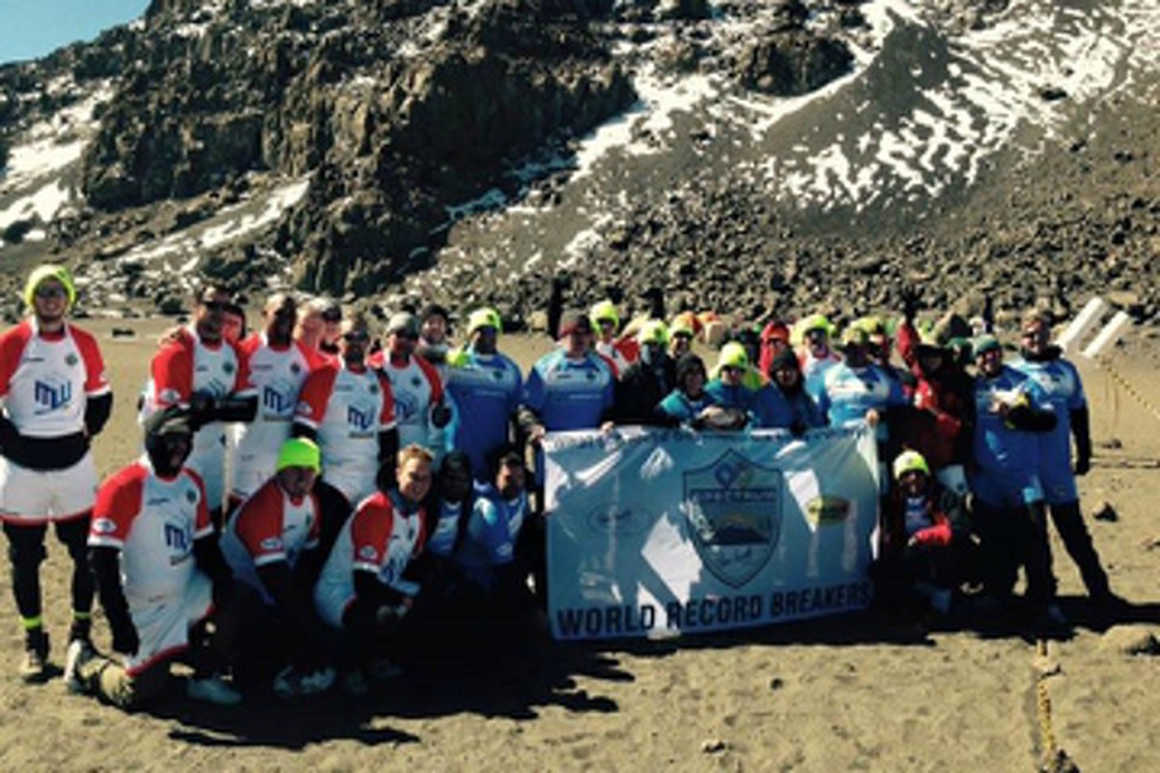 Whilst most people are gasping for breath on the high reaches of Kilimanjaro, a team of 38 climbers managed to play a rugby match! The group was comprised of many rugby legends including Adrian Morley, Barrie McDermott and Lee Briers. The team were climbing for the Steve Prescott charity foundation (SPF) and of the 38 climbers, 35 managed to reach the summit. The group played a full 80 minute game and described the experience as one of the toughest physical and mental challenges they had ever endured.
4. Heroes Project - the walking wounded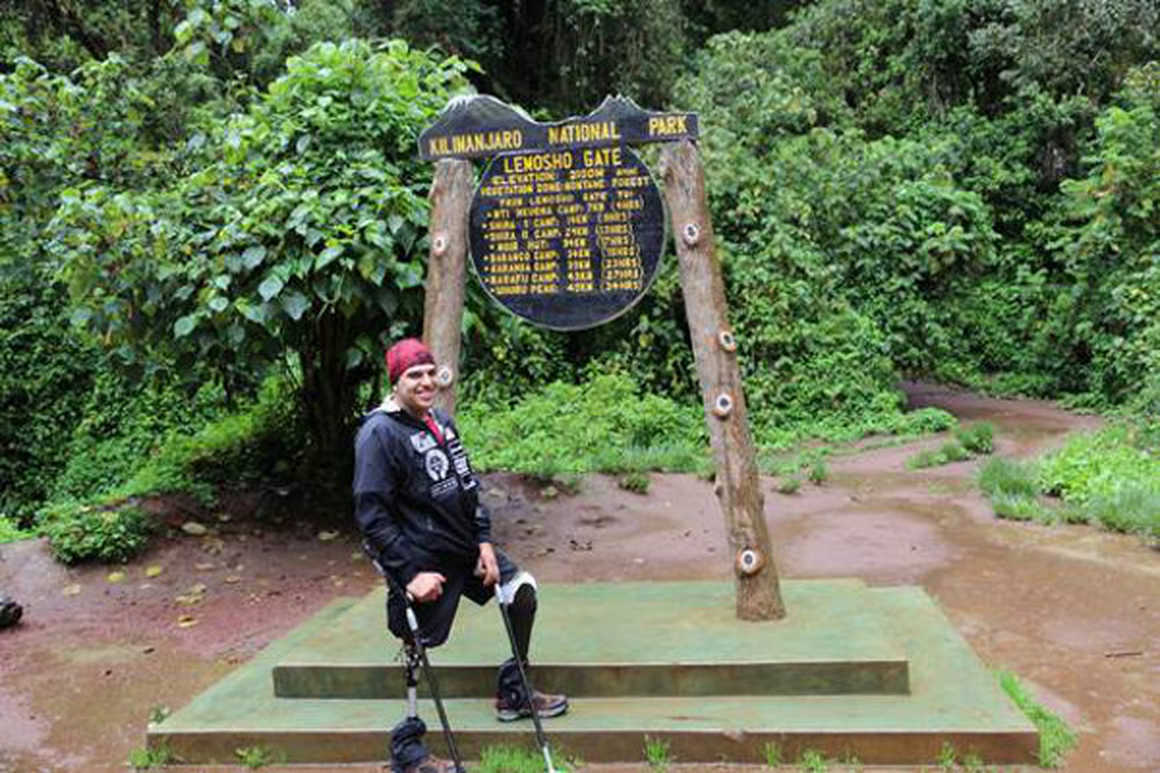 Julian Torres, a former marine Sergeant in the US army who lost both his legs when an improvised explosive device detonated below him in Afghanistan, reached the summit this year in an incredible example of determination. Walking for the Heroes Project, Julian summitted Kilimanjaro on Veterans Day - 11th of November. Julian's incredible efforts will hopefully inspire other disabled individuals to climb.
5. Walking backwards in record time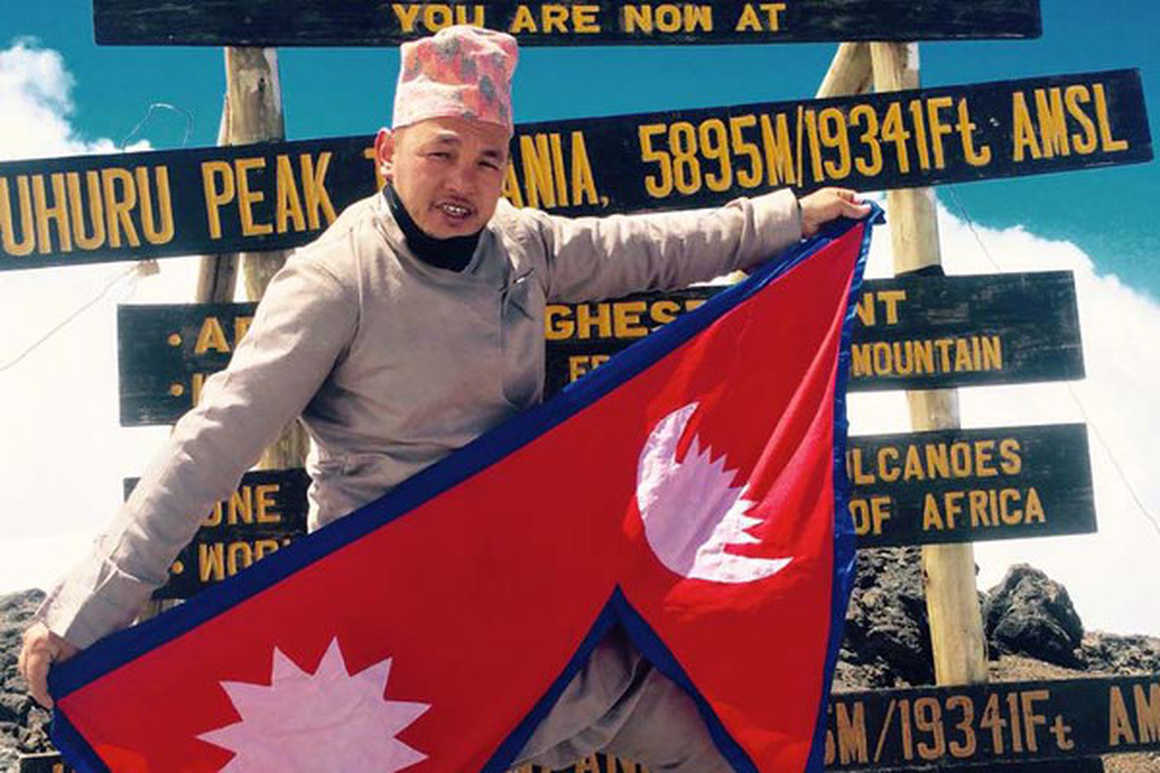 Just two weeks ago Nepali mountaineer, Sanjay Pandit, achieved an extraordinary record by walking the entire way up to the summit of Kilimanjaro...backwards! Not only this, but Sanjay completed the feat in 24 hours and 40 minutes! This is not the first time Sanjay has walked backwards up a mountain. Sanjay set a record on Australia's tallest mountain - Mount Kosciusko - in 2014 by walking backwards up the mountain in 5 hours and 45 minutes.