The first thing to note is that you are not legally allowed to climb Kilimanjaro without a guide. We understand that this may be frustrating to some, especially those who have trekked the mountain before, however, these are the rules of the park and they are followed strictly. 
The second thing to note is that, because of this, there will always be inherent costs with climbing Kilimanjaro that no tour operator can get around. Kilimanjaro park fees make up the bulk of the price as the park charges at least $130 per day per climber to be on the mountain. You then need to factor in guide and porter costs, transportation to and from the park and the cost of food and drink along the trek. Typically, with a group of 10 climbers, there will be 40 support staff. When you combine the costs together you can see why tour operators charge what they do. The question is then which operator to choose?

When deciding upon an operator it is critical to understand that Kilimanjaro is a serious mountain at serious altitude and making your decision based on price alone would be a big mistake. You not only want to reach the summit, but you want to reach it safely. Therefore, price should be only one element of your overall decision when choosing a tour operator. High altitude trekking comes with inherent risks and is certainly not the place to look for a cheap "deal". That being said, you don't need to overpay needlessly as well. The best operators offer a high quality safe service at a reasonable price. At Kandoo this is our brand promise to our customers.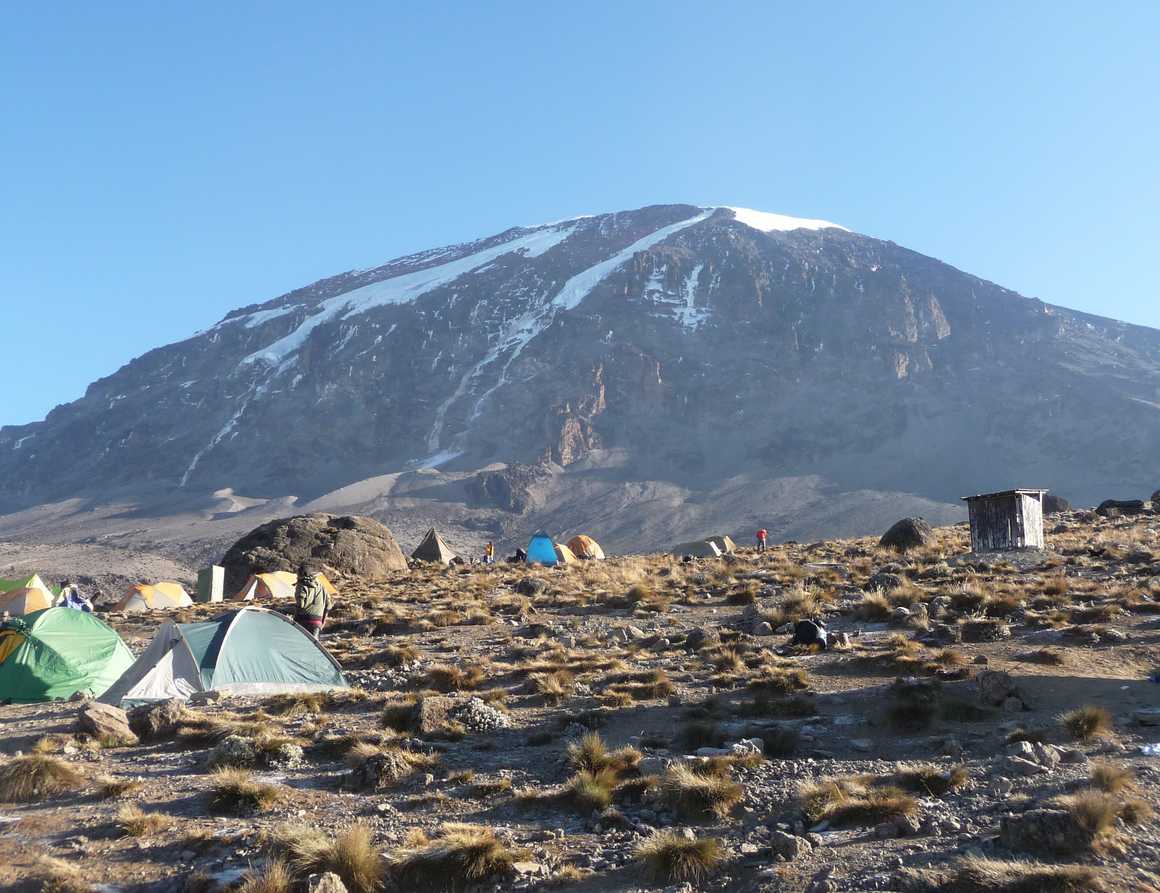 Things to Look out for in a Great Kilimanjaro Tour Operator
Safety Procedures
Summiting is of secondary importance to your safety. Kilimanjaro stands just below 6,000 metres and is easily high enough to bring on severe altitude sickness (AMS). Altitude sickness is a serious condition that should not be taken lightly. Therefore, when choosing an operator, it is critical that you are aware of their safety procedures. A good operator will have a set safety protocol. At Kandoo all of our trekkers go through a twice daily health check where we take pulse readings and spot oximeter readings to assess climbers for altitude sickness symptoms. Kandoo Adventure guides use the Lake Louise scorecard system to assess our climbers.

It is also important that your operator have strict protocols when it comes to dealing with people suffering from altitude sickness. The only way to treat severe altitude sickness is to descend and all of Kandoo's guides will follow this set procedure should any climber suffer AMS. We understand that this can be very difficult, especially if the summit is in sight, however, AMS can be extremely dangerous and no chances should be taken on the mountain.
First aid trained guides should be provided. These guides should be experienced at high altitude and be able to deal with the rugged conditions of the mountain in all situations. An experienced guide with excellent knowledge of Kilimanjaro is also desirable as they will be able to identify potentially hazardous areas along the path.
Track Record - Summit Success Rate
Choosing an operator with a good track record of summit successes is key. Many local operators in Tanzania will take shorter routes up the mountain that have far lower summit success rates. This way they can bring the cost down slightly and make you think you're getting a 'deal'. They won't tell you it has a low summit success rate of course, they will simply tell you their price is lower. However, taking 5 day itineraries will not only give you a lower chance of reaching the summit, but it will also be far more dangerous as you won't be giving your body the time it needs to properly acclimatize to the altitude.

Make sure you choose an operator who is very transparent about their summit success rates and offers good route profiles. The longer your route the better as it will give your body the longest possible time to acclimatize to the altitude. Kandoo Adventures have a summit success rate of over 95% and recommend the 7 day Machame route or the 8 day Lemosho route for the best chance of reaching the summit.
Quality of Equipment and Food
Your operator will be responsible for all your equipment and food along your journey and this is where budget operators try to skimp. Quality of equipment and food will have a direct impact on your enjoyment on the mountain and it is up to you to ask the operator what equipment and food will be provided.
Weather on the upper reaches of the mountain can get quite extreme and you'll want a proper mountain tent. Reinforced mountain tents do not come cheap and budget operators will often purchase basic tents to do the job. We often hear nasty stories of wind damage and very cold nights when one of these tents has broken or torn. Make sure all safety equipment and first aid kits are up to date. Rental gear such as sleeping bags are also very important, so make sure they're of high quality and designed for all year-round use or you could be in for some freezing and sleepless nights.
Refreshing equipment is also important. Make sure your operator is not using old equipment as this will increase the likelihood of equipment failure. Kandoo Adventures only buy the highest quality mountain tents and we refresh our equipment regularly. For more information on our tents please click here.
Good food is vitally important when you're trekking for 7 hours a day. Sadly, this is another area where local budget operators try to save money. A good operator will provide 3 hot meals a day all prepared and cooked by a qualified chef. A great operator will provide a varied menu all week and cater to different diets such as vegetarian, gluten free and lactose intolerant. The food should be highly nutritious to give you that extra energy. Make sure your operator provides filtered water each day. The water should be micro filtered and then boiled. You can read about the meals that Kandoo Adventures provide here.
Ethical Treatment of Guides and Porters
Your guides and porters work incredibly hard throughout your trek by carrying all the gear, setting up tents and cooking your meals. It's therefore, very important that they are not exploited and are treated fairly and respectfully.
Sadly, porter exploitation is a major problem on Kilimanjaro. Some budget operators will pay their porters in the region of $2-3 per day! They will also hire fewer porters and these porters will be forced to carry dangerously heavy loads because of this. To counter this, make sure your operator is a member of Kilimanjaro Porter Assistance Program (KPAP) and that they pay fair wages to their staff. Kandoo Adventures work closely with KPAP and we are one of the highest paying tour operators on the mountain. We follow KPAP'S guidelines rigorously and never allow our porters to carry more than 20kg loads.
Be careful also that you are not booking with an operator who outsources their clients to local operators in Tanzania. This is extremely common as it is a way for companies to save extra money. However, you're actually taking your climb with a separate company who may not have the safety and equipment standards you expected when booking. Kandoo Adventures never outsource. We run our own ground operation in Tanzania and employ locally from the surrounding communities. All our staff work solely for us and we personally train each and every guide and porter to meet our high standards.
Financial Security
No one wants to lose their hard earned money when an operator is unable to provide a trek due to unforeseen circumstances or events. Therefore, it is critical that your operator has full public liability insurance and is bonded with ATOL or ABTA or a similar international body. Kandoo Adventures is fully insured and bonded against all unforeseeable circumstances that might force a trek to be cancelled.
Watch out for local maverick operators who offer no such financial guarantees. On top of this are the local sharks that often pretend to be an operator and will request that you pay for your trek through Western Union or something similar. Stay well away.
Responsible Travel
Last but not least, make sure your operator is actively involved in responsible travel. This means working closely with local communities, caring for the environment and caring for the welfare of local staff. Kandoo Adventures operate to the principles set out by Leave No Trace and we hire local community members and treat our staff with total respect.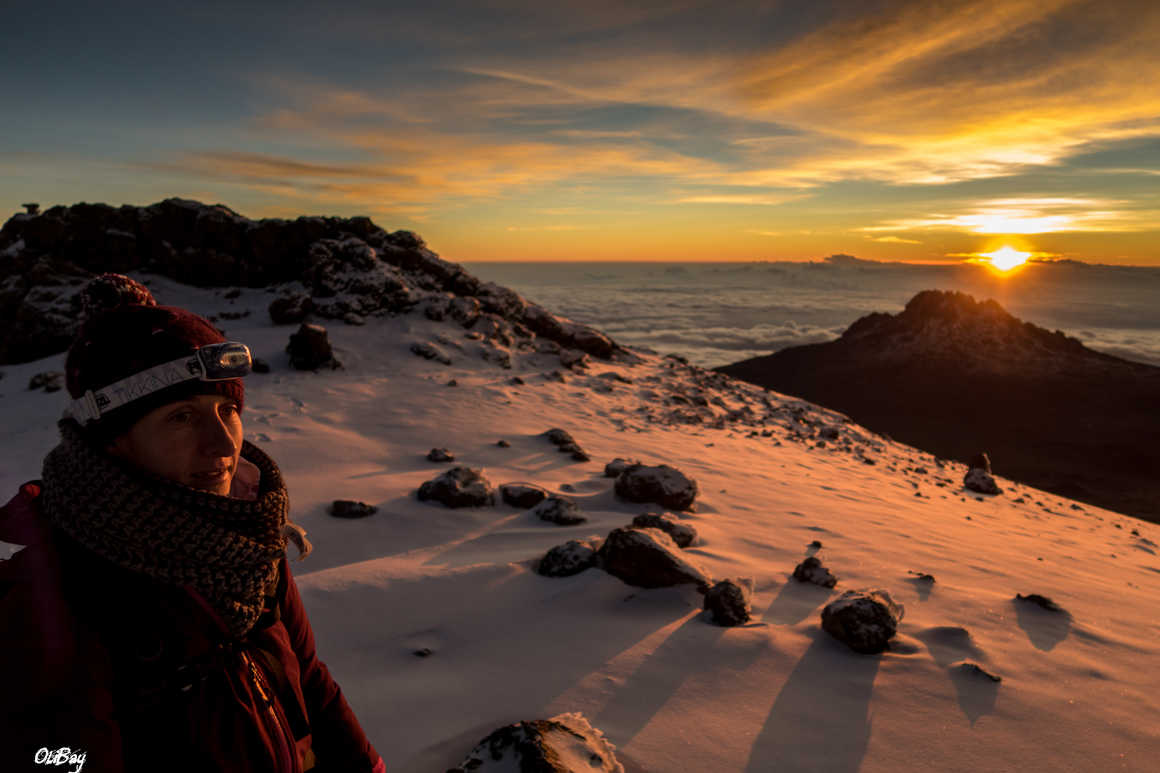 Summary of a great tour operator
Climbing Kilimanjaro is an amazing experience and one that is incredibly rewarding. Finding the right tour operator is key to your enjoyment and potential summit success. There are literally hundreds of operators out there, but if you want a safe and professional experience that doesn't blow the budget, there are actually only a handful of operators worth considering. Please research the points mentioned above for yourself before deciding and remember that your safety is more important than reaching the summit.
We have tried to be as transparent as possible throughout this article and hope that we have enlightened some of you to the potential pitfalls of choosing a reliable Kilimanjaro tour operator.