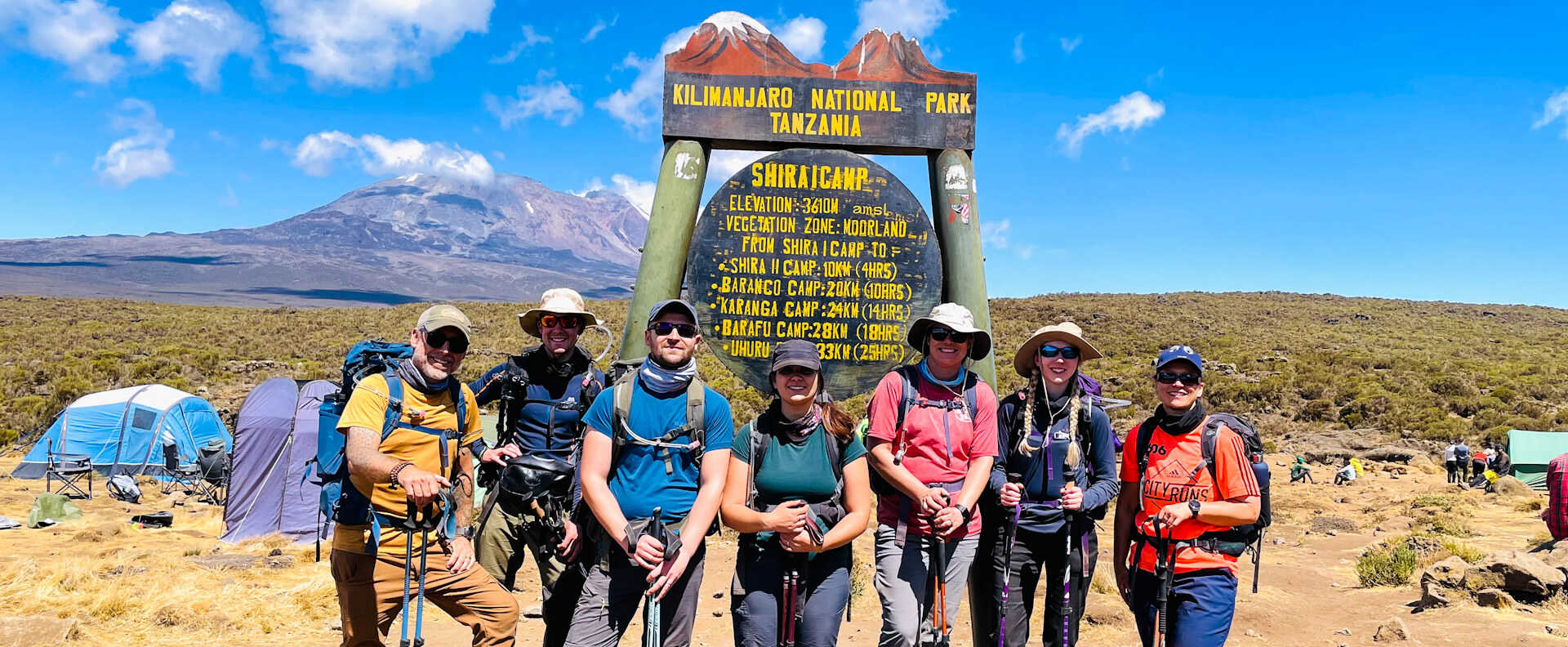 Private groups
Your own private climb, trek or adventure - perfect for groups of friends, families or colleagues
Private hiking trips

Kandoo Adventures specialise in epic group travel adventures. Our group sizes are kept small and sociable ensuring a high-quality experience for each and every traveller.

We also organise exclusive private group trips. If you'd prefer to plan a private trip for your friends, colleagues, for a charity challenge or as a corporate adventure then get in touch to discuss how we can tailor a private group trek for your party. You can choose any of our available itineraries for your private group trip. Our private group prices are competitive and depending on your groups size not much more than the published group prices. The added bonus is that you can change the itinerary and departure dates are flexible, although still season dependant. We offer a range of trip add-ons such as helicopter flights from Everest Base Camp back to Kathmandu, hot air balloon tours over the Serengeti, cultural experiences in a variety of our destinations and a choice of hotel upgrades throughout.

For corporate travel groups we realise you may be more strapped for time, so having the flexibility to plan your adventure into a shorter trip with maximum rewards is something we're happy to organise. Our travel experts will make recommendations on how to make the most of your time away and what activities will best achieve the desired outcomes of your corporate challenge.

If you're organising a charity challenge, let our team take the hassle out of the logistics. Just tell us what you want to do and when, and we'll put together a bespoke trip saving you time and effort. We want you to succeed and we love supporting trips for a good cause. Our local guides are experienced group leaders and will do everything in their power to help you achieve your challenge aims.

Our most popular private group travel destinations are Tanzania, Nepal, Bhutan and Peru. Check out how we can make your private hiking trip a next level adventure.

Check out some of our popular private group options below:

Private treks to Bhutan are ideal for groups of friends, colleagues, families, special birthday or anniversary celebrations, and corporate groups. You get to trek with a group of people you know well and share an unforgettable adventure together. Bhutan private group trips are great for:


• Total flexibility to choose any date and any route on all private treks

• Luxury hotel upgrades available

• The opportunity to experience one of the many festivals in Bhutan

PERU

Start planning your personal adventure to Peru by scheduling a start date that works for you, choose the route you want and add in trip extensions to make an incredible itinerary even better. Private group trips to Peru offer the unique opportunity to experience some of the most spectacular sights before or after your trek. Here are some of the highlights of private travel in Peru:


• Visit the Amazon Jungle, Lake Titicaca, Colca Canyon and the famous Nazca lines

• Exclusive hotel upgrades in Cuzco, the Sacred Valley and Aguas Calientes

• Climb Huayna Picchu, overlooking Machu Picchu, and journey up Inca staircases to the summit

• Ride the Vistadome to Cuzco, a glass-roofed panoramic train taking in spectacular scenery

• Add a cultural tour to your private trip

• Visit Lake Titicaca and the floating villages

• Trek Colca Canyon

• Journey through the Amazon Rainforest

• Discover the Nazca Lines geoglyphs

• Add a wine-tasting to your itinerary

TANZANIA

Take on the Kilimanjaro challenge with your own private group. Choose to climb with your friends, colleagues or family and conquer the highest free-standing mountain in the world. Making your memorable trek an exclusive one gives you the flexibility to pick your departure dates, route options and additional extensions such as a wildlife safari or balloon ride.

Our tailormade private climbs offer an unforgettable experience of Kilimanjaro. We achieve the highest possible success rate by providing individual support on your trek by our experienced, expert guides.


Add in a choice of incredible extras such as: of great options like hotel upgrade or sleeping in Crater Camp


• Sleep in a crater camp in Ngorongoro

• Upgrade your hotels to luxurious 5* options

• Add a private safari after your Kili trek

• Hot air balloon flights over the Serengeti

• Unwind on the beaches of Zanzibar

• Trek to visit the mountain gorillas

NEPAL

For the ultimate Himalaya trekking experience make your trip a private one and have full control over your itinerary, departure date, trip extensions and who you travel with. Trekking in Nepal is a once-in-a-lifetime experience for many so curating your own personal group hike ensures your trip is an unforgettable one.


Options available for customising your private trek in Nepal to make an exceptional trip unbeatable:

• End your Everest Base Camp trek with a helicopter flight down

• Flexible trip itineraries

• Luxury hotel upgrades

• Enjoy an elephant safari in Chitwan

• Add a Kathmandu cultural visit

Kandoo Adventures are the adventure travel experts and have been creating amazing adventure itineraries for over 10 years. Let us design your next private group trip and we guarantee an unforgettable adventure. Get in touch with our team today.