Looking for the ultimate Himalaya trekking experience? Want to trek with a group of friends and do something really unique? Would like to trek to Everest base camp but don't want to be rushed?

There are lots of reasons people choose a Kandoo private trek but they all agree it's the best possible way to trek. You can start by scheduling a start date that fits in exactly with what you want: no shuffling your dates to fit in with a fixed itinerary. You can go the route you want, go as fast or as slow as you want and even change your plans as you go along. If you want extra acclimatisation days that is no problem. It's your trip and you can decide how it runs.

And choosing the trek is only the start of what we can arrange for you on our private treks. Below are some of the popular things we can arrange. If there is anything else though, ask and we will try and arrange it.

Options available on our private treks in Nepal: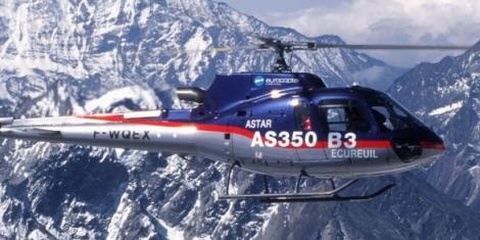 Everest treks with a helicopter flight

The best option for a shorter Everest trek

Looking to end your trek to Everest with a bang or just save a few days so you can hike to base camp safely on a shorter trip? We can arrange for a helicopter to pick you just below base camp and take you directly back to Kathmandu. Not only do you save 3 days off your trek, if time is really short, but the views from the chopper as you fly down the Khumbu Valley are awesome. And if you ask your pilot nicely he will take you for an up close and personal look at Ama Dablam, one of the most beautiful mountains in Nepal that is often compared to the the Matterhorn.

Helicopter charters are expensive but if you can split the cost with friends it is an experience you will never forget. Each helicopter can take 4 clients and one guide and there is a total weight limit but as long as you and your friends don't average more than 100kg each you will be fine. We only operate heli-treks for private groups.

Flexi-treks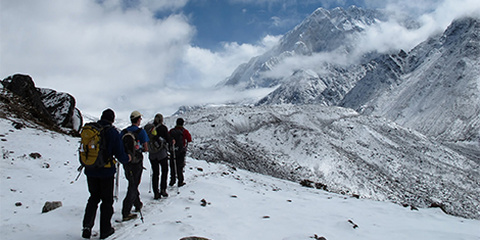 We run all our private treks with flexible itineraries so you can vary your itinerary with your guide as you progress. If you are tired one day, have a shorter day, if your are strong go a little further and make the whole experience more enjoyable.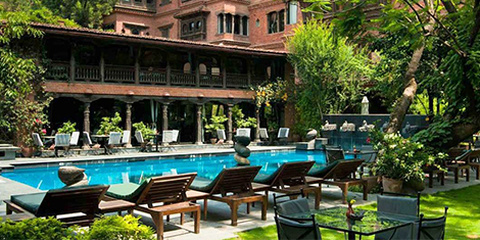 Hotel upgrades

Great hotel upgrades available in Kathmandu

Why not enjoy a little luxury before and after your trek. We offer a range of lovely hotels from traditional Nepali boutique hotels to modern Western style. Whatever your taste we have something that will be perfect...

Dwarika Hotel: The premier hotel in Kathmandu, the Dwarika has been painstakingly restored with incredible attention to detail. A perfect oasis of calm. And if you are starving hungry try their 12 course traditional Nepali meal...


Yak and Yeti: A proper colonial style hotel, the Yak and Yeti was the Kathmandu base camp for all the earliest expeditions including Hillary's successful Everest summit....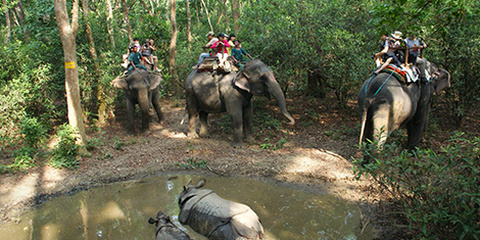 Elephant safaris in Chitwan

Chitwan was the first national park in Nepal. Formerly called Royal Chitwan National Park it was established in 1973 and granted the status of a World Heritage Site in 1984. It covers an area of 932 sq km (360 sq miles) and is located in the subtropical Inner Terai lowlands of south-central Nepal in the Chitwan District.

The river plains and jungle at Chitwan are home to one of the few remaining populations of the rare Bengal tiger and also home to one-horned rhinos and wild elephants. All of these are best viewed on elephant-back safaris.

The park has a tropical monsoon climate with relatively high humidity. The winter, spring and monsoon are the three main seasons. The cool winter season occurs from October to February. The spring begins in March and is soon followed by summer that ends in early June. The summer days are typically hot with 30 C the average day temperature. The monsoon usually begins at the end of June and continues until September. The mean annual rainfall is about 2150 mm and during this time of the year rivers are flooded and most of the roads are virtually closed.

The park is about 6 hours' drive from Kathmandu to Narayanghat and there are also air services from Kathmandu to Meghauli and Bharatpur. If you are interested in visiting Chitwan we can arrange a trip with flights to and from Bharatpur.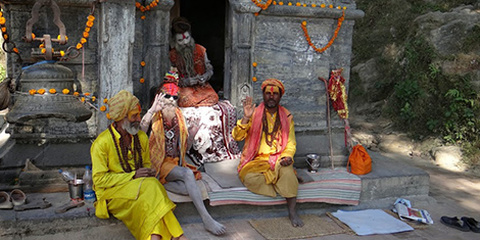 Explore the cultural sights in kathmandu valley

Nepal is incredibly rich culturally from the crazily busy backstreets of Thamel to the serene Pashupatinath Temple. If you have a day or two spare we can arrange a guided tour to show you the very best of Kathmandu.

Pashupatinath, or the Monkey Temple, is one of the most significant Hindu temples of Lord Shiva in the world. Located on the banks of the Bagmati River in the eastern part of Kathmandu, the temple is listed in UNESCO World Heritage Sites list and dates back to 400 A.D. Thousands of pilgrims from all over the world come to pay homage to this temple, that is also known as 'The Temple of Living Beings'. Along the other side of the Bagmati River you will see the main cremation site of Bhasmeshvar Ghat, which is the most-used cremation site in the Kathmandu Valley.

Boudhanath is a UNESCO World Heritage Site, that is one of the largest stupas in the world and also one of the holiest Buddhist sites in Kathmandu . The stupa's massive mandala makes it one of the largest spherical stupas in Nepal.

Located 13km east of Kathmandu, Bhaktapur is a UNESCO World Heritage Site, famed for its rich culture, temples, and wood, metal and stone artwork and is still relatively untouched. It is the home of traditional art, architecture, historical monuments, pottery and weaving industries, temples, beautiful ponds, rich local customs, culture, religion and festivals.

Durbar Square in Bhaktapur has many pagoda and shikhara-style temples grouped around a 55-window palace of brick and wood. The square is one of the most charming architectural showpieces of the Kathmandu valley as it highlights the ancient arts of Nepal.

Our full cultural day tours start from £124 pp (single supplements apply) with our half day tours starting from as little as £57 pp.