Chris and his wife Denise were touring Italy some years ago when they suffered a motorcycling accident. A drunken truck driver swerved in front of them at 80 mph, hitting their bike front on. The couple, who were lucky to escape with their lives, both lost their left legs in the accident.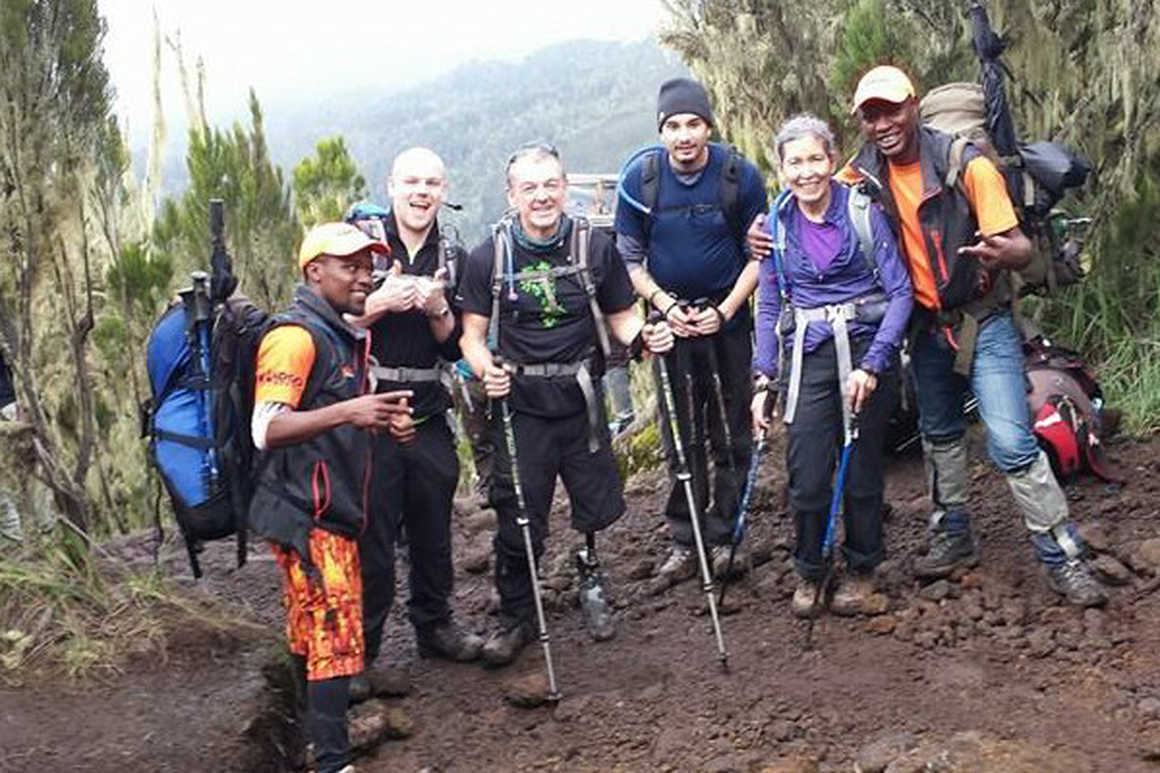 The story since then is a remarkable one. Both Chris and Denise put the accident behind them and, instead of letting the situation get to them, took life by the horns and kept living their dreams. Denise is now a teacher at several schools whilst Chris is a keen runner who often competes in marathons and triathlons!
When Chris contacted Kandoo Adventures we were very excited to help. Chris has been a real star on the mountain and we can't imagine a better feeling than being able to help someone achieve their goals.
Chris treks Machame route
Chris took the 6 day Machame route and, although not familiar with climbing on rocky terrain, made good time with the rest of his team.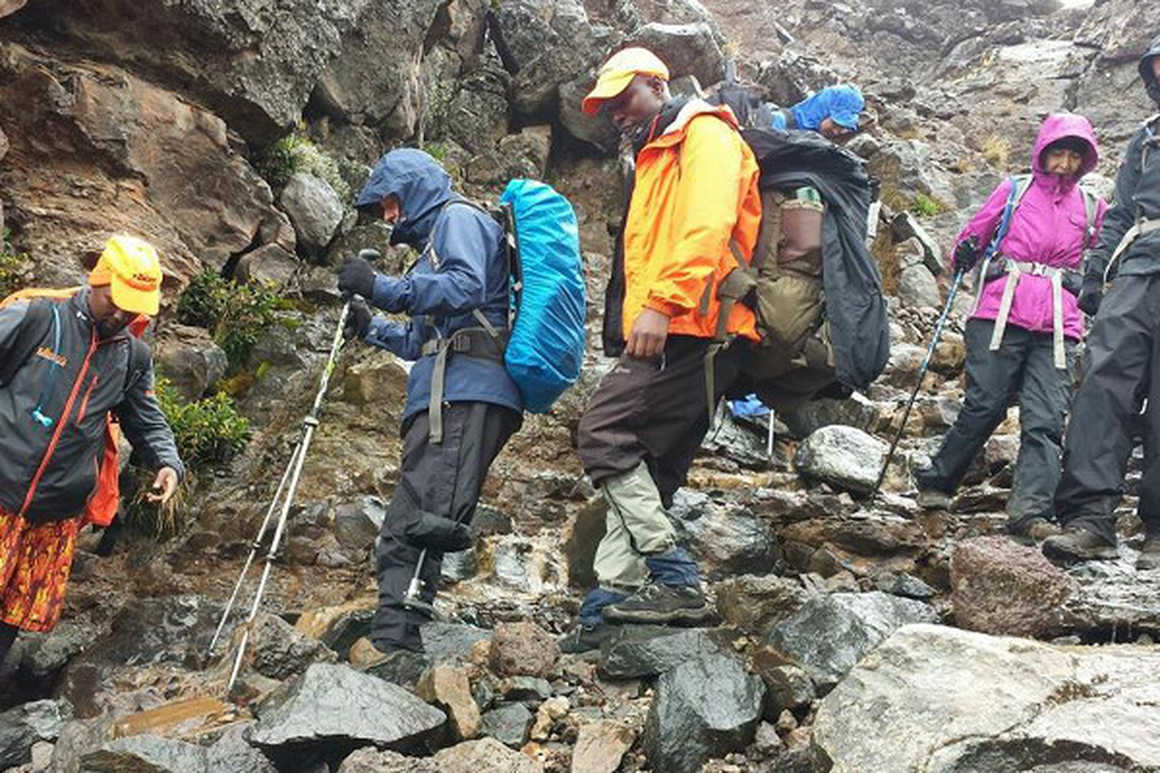 The support up the mountain he received from his team mates was incredible, as was Chris's will to summit. The long summit night is not easy for anyone and Chris showed enormous courage throughout the climb.
Summit morning was spectacular and both the crew and the team were rewarded for their efforts with clear views over the surrounding landscape.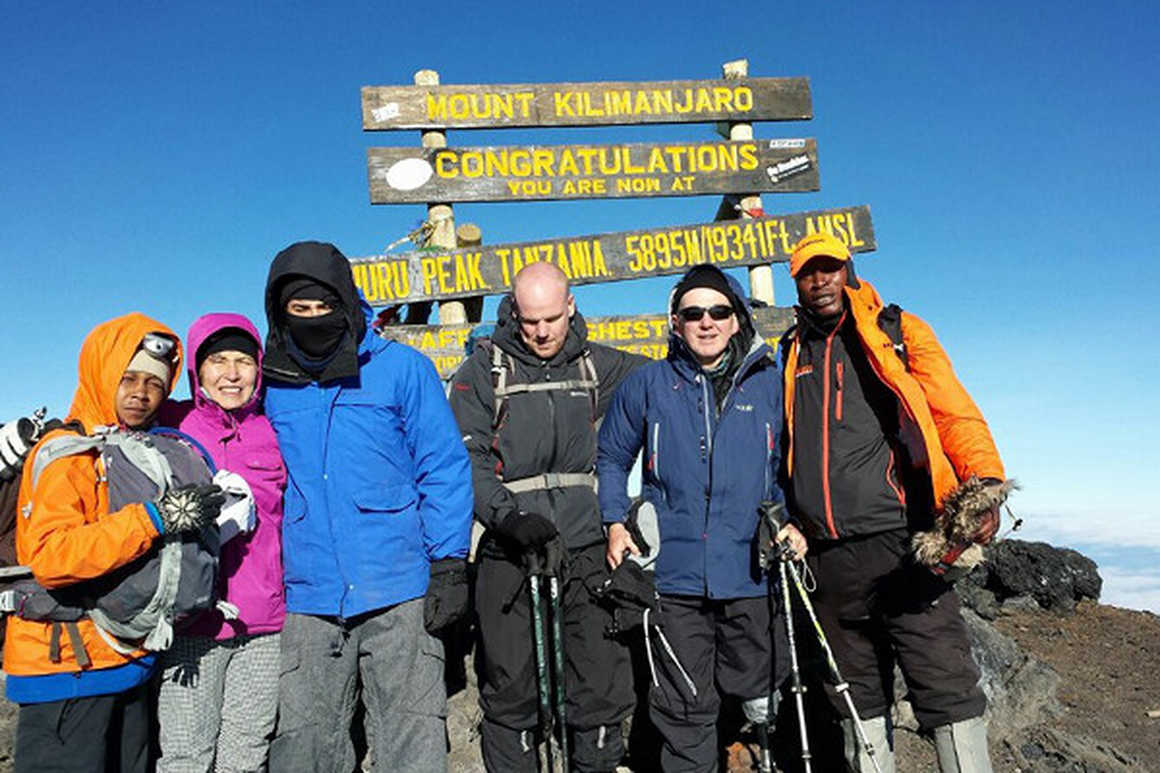 We wish Chris all the best for his future endeavors and we hope to see him again - possibly in the Himalayas!
Below you can view a video detailing Chris and Denise's story since the accident.