There is no such thing as a "couch to summit" general training guide for mountains. Maybe it's because mountaineering is more of a lifestyle than a workout? Thinking about starting your trekking adventure when you're getting out of your post-quarantine slump might be great for your motivation, but it requires you to set your goals straight before committing.
Know what you're getting yourself into - starting to trek and climb can be an uphill battle at first. Don't get discouraged! And if you are just getting started - this can be the beginning of a relationship that lasts a lifetime.
We tried to make sense of it all, we looked at average training times - and assumed that the starting point for your average person might not be a CrossFit box, but an office chair. While you might want to buckle up for long years of training for a peak like K2, there are some peaks (some of our favourite ones!) that will make a perfect challenge for you right now.
Most people want to see a clear finish line - and while climbing a mountain as Everest can be a great long-term goal, a mountain like Kilimanjaro might motivate you to train with more urgency right now.
Here are some facts about what it takes to climb some of the world's most popular and famous mountains - it's not exactly a guide, but a great place to start thinking about what you want.
Kilimanjaro
Kilimanjaro is the most attempted mountain on our list - the numbers range anywhere from 30,000 to 40,000 people annually - and this doesn't include the guides, porters, and all the "helpers" that help in expeditions.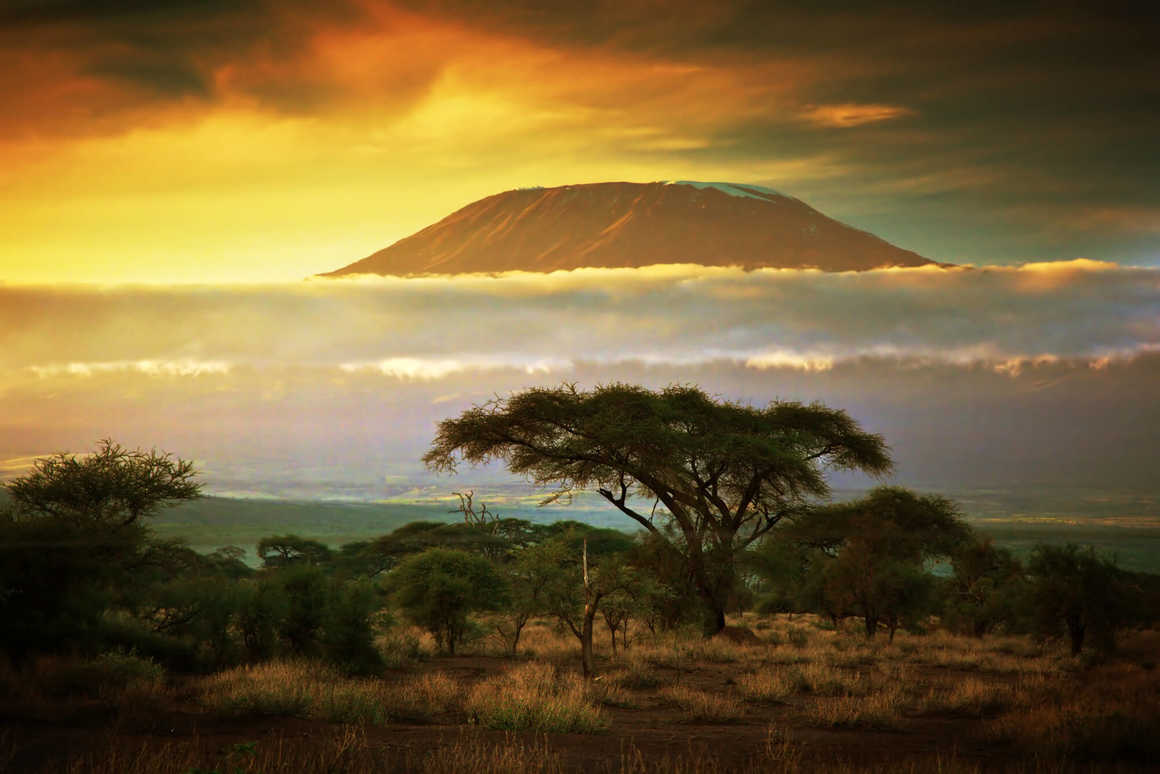 In order to train for Kilimanjaro, you need to hike, climb, do a lot of cardio and endurance training. In fact, we recommend:
Cardio
High-intensity interval training
Stamina
Flexibility
It takes at least 6 days to climb Kilimanjaro - it's a long test in stamina and endurance. But that being said, it takes 3-6 months if you train hard. You do need to be in the best shape of your life, but the good news is that Kilimanjaro does not involve technical climbing. It is considered a mountain you can just "walk-up".

In addition to the trek, Mt. Kilimanjaro provides amazing views of the Tanzanian plain, and the chance to be on the highest mountain on the African continent - the highest free-standing mountain in the world.
No wonder it's the most popular mountain on our list!
Mont Blanc
Mont Blanc is one of those peaks that looks extremely impressive and technical, but in reality, it's a hidden short-term goal. It takes about 6 months to build up the stamina and strength to climb the least technical routes, and people who have experience hiking or trekking in the snow will find it "doable".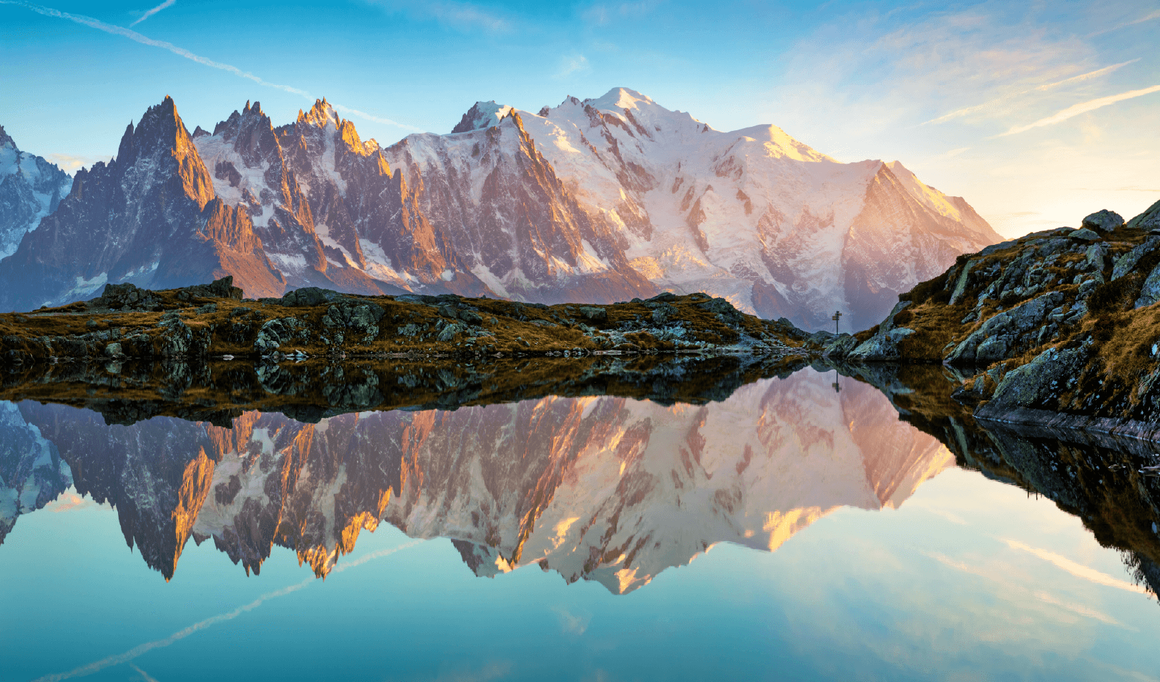 If you're just starting out, keep in mind that endurance training and cardio are key to your workouts. Leg strength and flexibility training also play an important role.
Mont Blanc was first summited quite early, in 1786. It has the highest success rate on our list, at 80% climbers who start out making it to the summit. If you start now, you can reach the top in after about 6 months of training.
Matterhorn
Matterhorn is another matter. It is full of technical challenges, and if you haven't gone mountaineering or rock climbing before, it will take a lot of time to get your climbing skills up to par.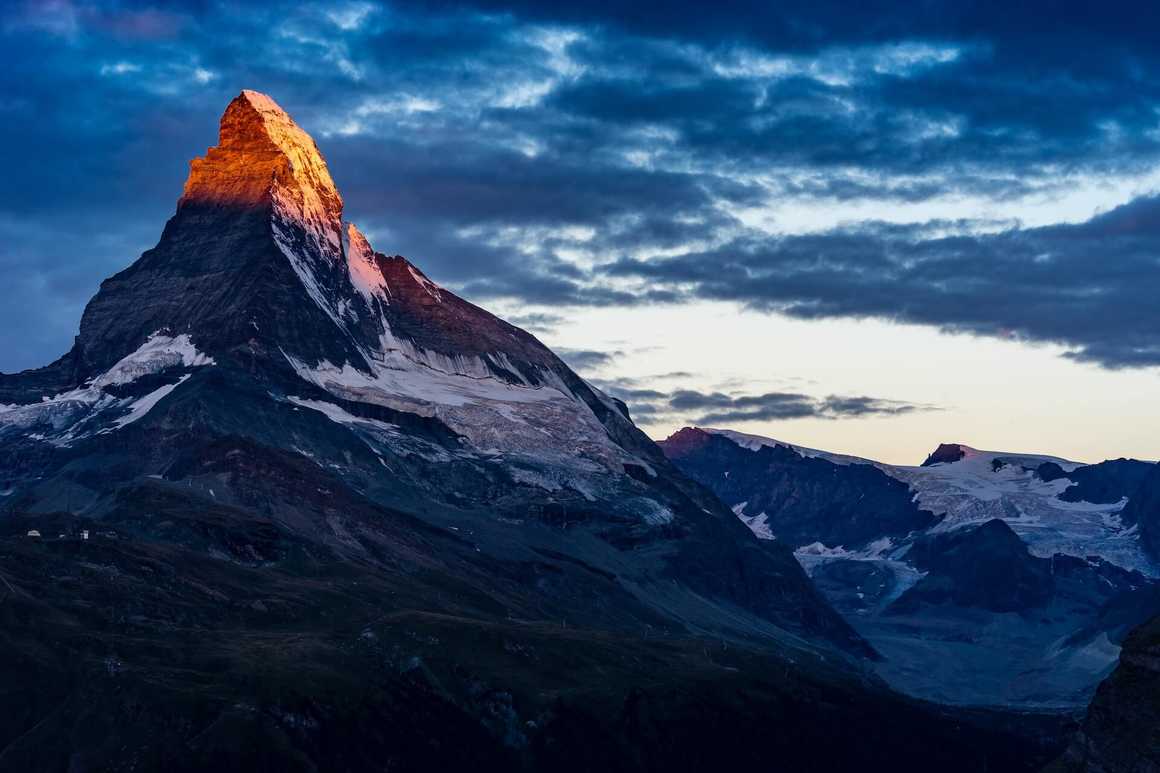 There are guides available on this mountain, but without smooth climbing skills, you won't get far. If you are just starting out, it takes about 3 years of hard practice indoors and outdoors to get to this skill level.
It's not only about the skill level, but the ease with which you use your skills. You can't just learn how to climb today and tackle mountains like the Matterhorn tomorrow. Everything takes time to master, especially rock climbing. Experience means that you know how to react in certain situations - but that means that you have had to experience them before. This takes a lot of time in the mountains getting into those situations and learning how to get out of them.
Everest
The queen of all mountains, the roof of the world - it has gotten a bad reputation for crowded summit attempts - about 800 climbers a year attempt to reach the summit, and with most of them trying to accomplish this in March, April and May, the mountain can get pretty busy.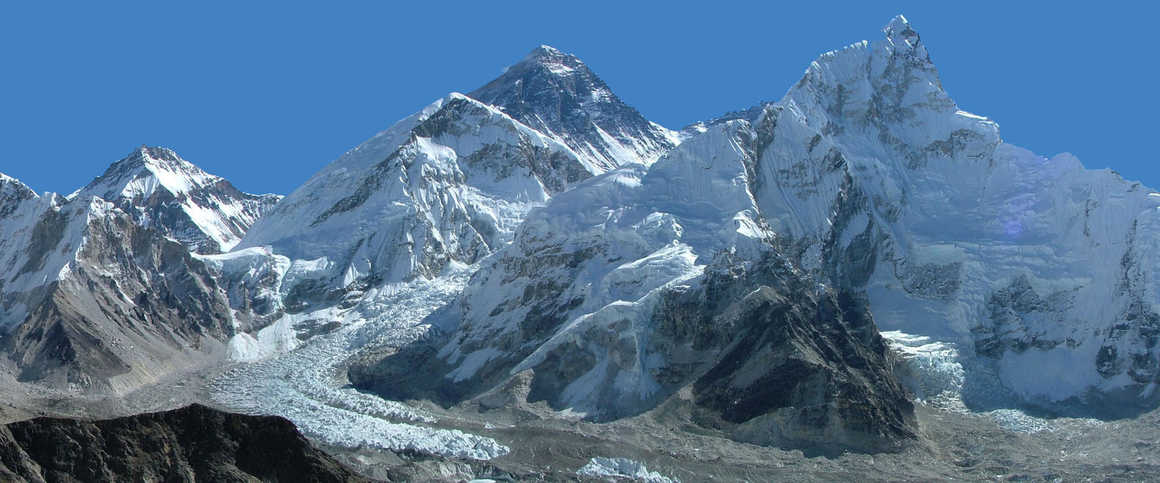 It takes a lot to reach the top of the world - investment-wise and training-wise. Expeditions to the top can run as much between $35K and $100K, depending on many factors. Of course, a lot of people who are new to the game and don't want to join the queue at the top can opt for a challenging hike to the Mt. Everest Base Camp. You will feel the atmosphere, comeface to face with the mountain, and see some of the world's most amazing sites.

But if it's the summit you want, get ready to train for up to 2 years and possibly more. More experienced mountaineers usually take a year to train - this is because they have experience climbing in alpine conditions, and the muscle memory to prove it.
If you're not experienced, then it will take a lot of mountain climbing before you can attempt Everest. Before you set your sites on Everest, (or if you already have and want a list of "training mountains") consider these:
As you can see, Everest can be your excuse to set hundreds of smaller goals along the way.
K2
We saved the hardest for last - as you can see on our infographic, K2 has the least attempted annual climbs, the lowest success rate and the highest cost of climbing. We love the contrast - this mountain is not for the beginner at all.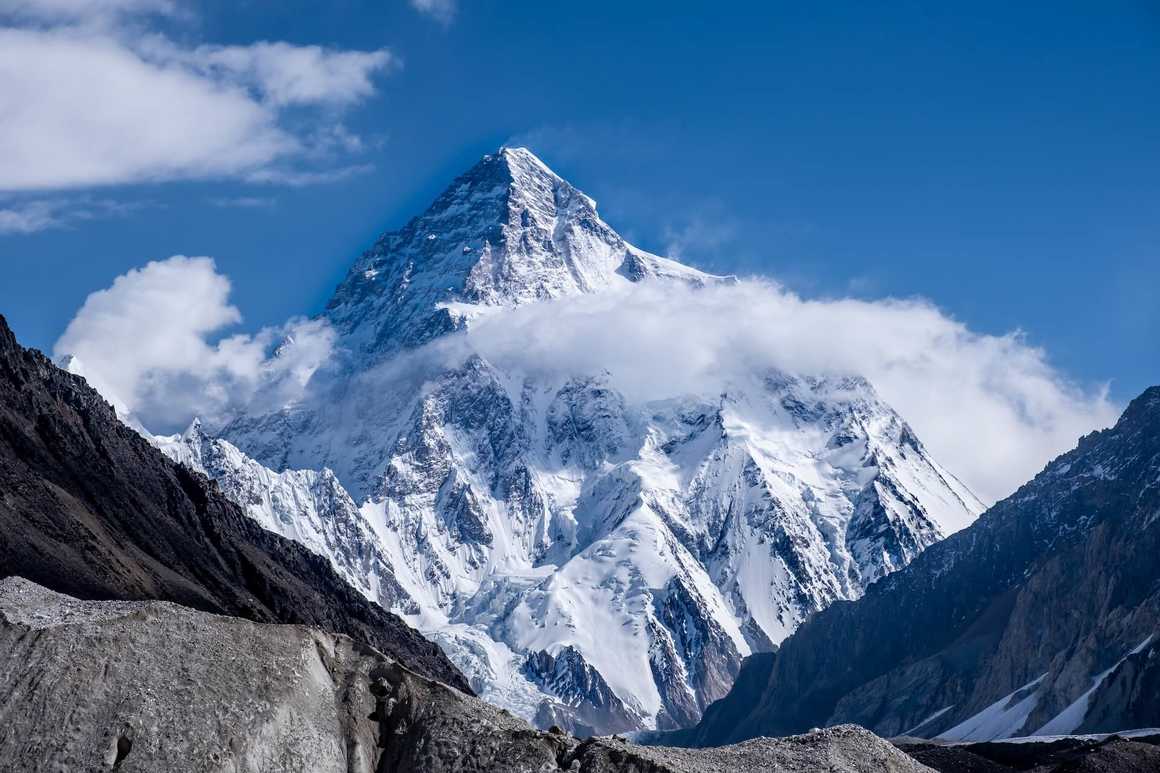 K2 is only 244 meters shorter than Mt. Everest, but it is considered to be a much more difficult mountain to beat, reserved only for the elite climbers. Technically difficult, it's infamous for its volatile weather conditions and a high mortality rate. Even its name, K2, is actually a surveyor's mark. The mountain is so remote that it had no local name.
If you have your sites set on K2, you better get in it for the long haul. You have to live and breathe climbing and mountaineering for a very long time - experienced mountaineers have placed this time frame at 20 years or more.
To Summit Up
There are incredible mountains that you can set your sights on right now, as you look at the computer screen. You can set up a training schedule and maybe even reach out to us to see how we can take you there. Ultimately, we believe that climbing one mountain will open up a path to climbing another one - and another. Getting more experience, enjoying the high you get when you reach the top, and realizing that you are literally at the pinnacle of what you were working so hard to accomplish - all this can get addictive and continue to drive you forward. And hey - there are over 100 mountains in the world that are 7,000 and higher.
It doesn't mean that you have to set your sites so high. Sometimes going lower and off the beaten path will get you more satisfaction than standing in the queue for the Everest summit selfie.