About Kristin Harila
Kristin Harila has begun her second attempt to summit all 14 eight-thousanders in record-breaking time. Her first attempt began last year in 2022 when she was on track to beat the previous record of 6 months and 6 days, but she faced permit issues in China and was not allowed to finish her record attempt by climbing Cho Oyo and Shishapangma.

Kristin is already a world-record holder after she summited Cho Oyo and Shishapangma in May this year, becoming the fastest woman to climb all 14 peaks in 1 year and 5 days. She also became the second fastest person ever to do this. In addition to this record, Kristin holds the record for being the fastest female ever to summit both Mount Everest and Lhotse in just 12 hours.

Born in Norway in 1986, Kristin has always had a passion for cross-country skiing and other winter sports. It is her particular fearlessness for high altitude adventures that makes her such a serious and dedicated mountaineer.

Having quit her management job in 2019, sold her house and many of her posessions to climb the highest mountains in the world, Kristin has continued to do exactly that. As well as the records mentioned above, this remarkable woman is the fastest female to climb 12 of the 8,000m peaks in one season, the fastest person to summit 6 of Nepal's highest mountains and the fastest person to summit the highest 5 mountains in the world.

Her grit, determination and desire to succeed drive Kristin to her newest adventure – She Moves Mountains.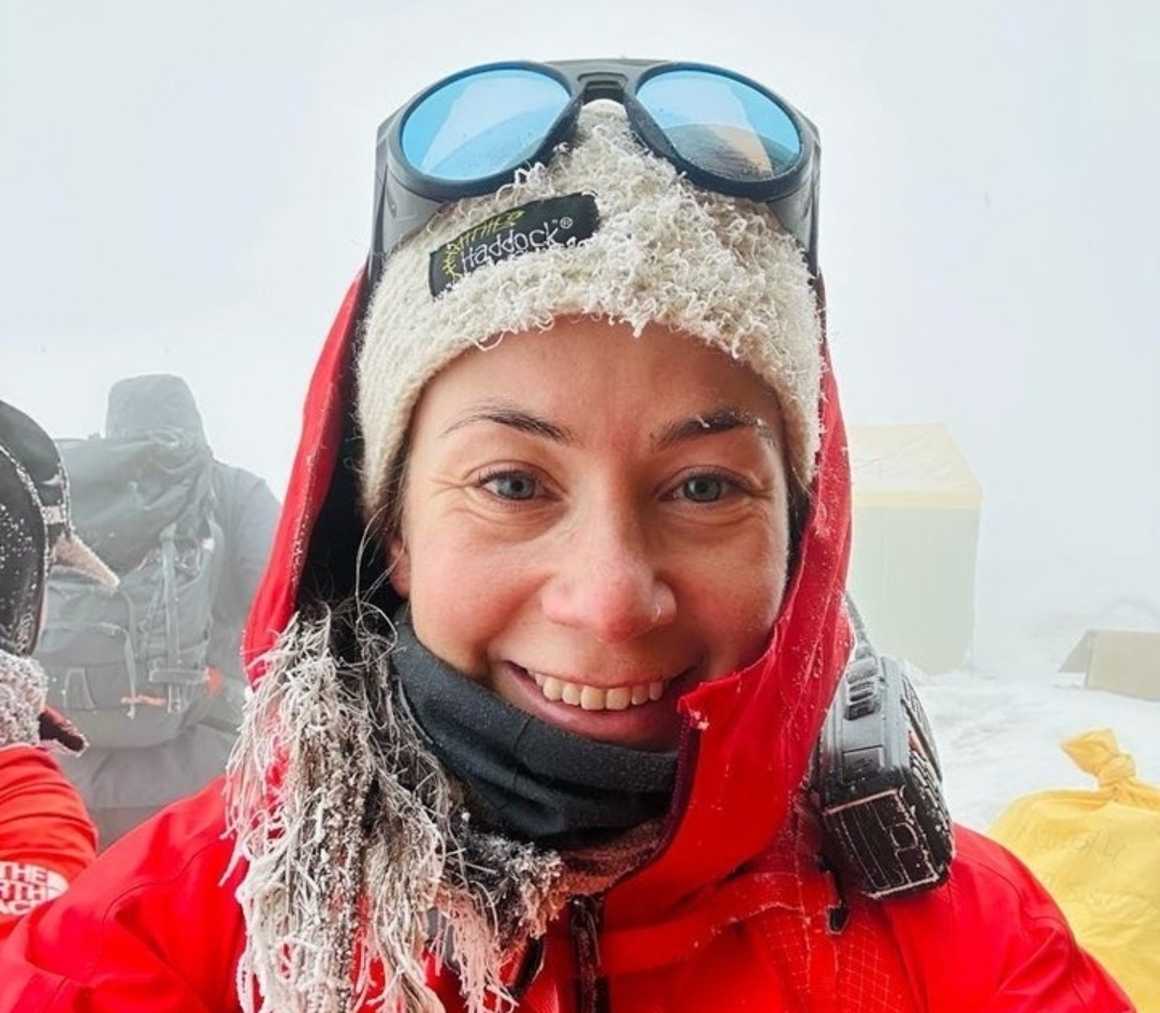 She Moves Mountains
Following her failure to finish her record attempt on the 14 eight thousanders in 2022, Kristin has come back fighting for 2023 and has already bagged Cho Oyo and Shishapangma in China and Makalu, Kangchenjunga, Lhotse and Everest in Nepal. At the time of writing she has summited 6 out of 14 peaks in just 28 days. This year she plans to summit all the mountains over 8,000m in one season, without supplemental oxygen and try to beat the record set by Nirmal Purja in 2019 of 6 months and 6 days.

When asked by her sponsor Bremont Chronometers what makes her mission so special to her, Kristin said, "It is in these high mountains where I have realised my true strengths, after setting a world record in 2021, this is what I care about the most. I think that gender equality has fallen short in many areas and in this environment there are almost only men. This gave me the motivation for a much bigger goal. More recently Nepalese climber Nimsdai set a world record by summiting all 14 of the world's tallest peaks, in six months and six days. The previous record was a full seven years. Now I aim to show that it is possible for a woman to do the same and hopefully in a shorter time."

Follow the Kristin Harila 14 peaks challenge as she continues to conquer mountains via her Kristin Harila Garmin link.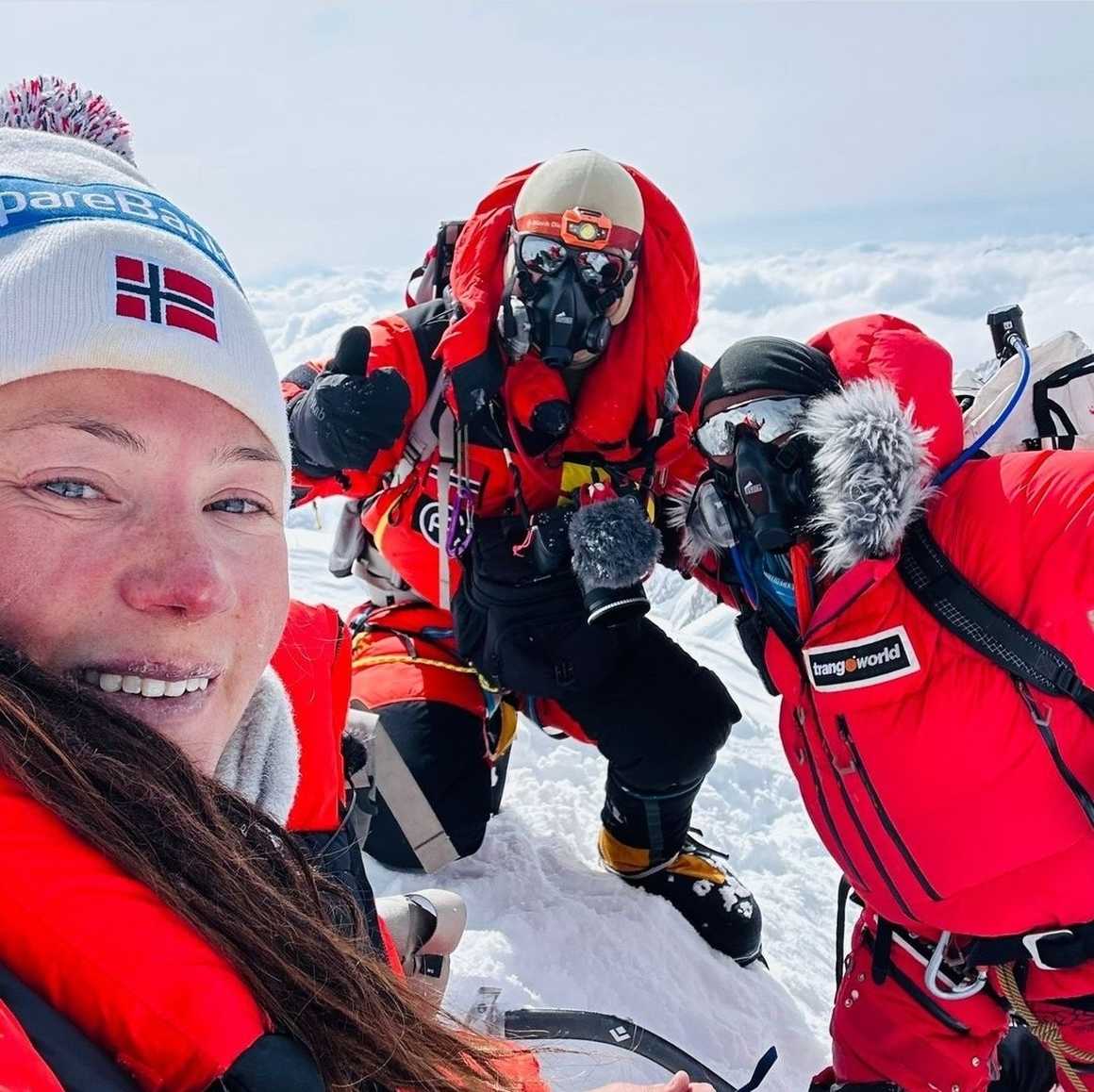 The 14 Peaks Over 8,000m
Listed below are the highest 14 peaks over 8,000m in the world. As you'll be able to see, 9 of these peaks straddle the borders between countries and 8 out of 14 mountains are found within the Himalayas with the rest situated in the Karakoram mountain range.

Mount Everest – 8,849m – Nepal/China

K2 – 8,611M – Pakistan/China

Kangchenjunga – 8,586m – Nepal/India

Lhotse – 8,516m – Nepal/China

Makalu – 8,485m – Nepal/China

Cho Oyo – 8,188m – Nepal/China

Dhaulagiri I – 8,167m – Nepal

Manaslu – 8,163m – Nepal

Nanga Parbat – 8,125m – Pakistan

Annapurna I – 8,091m – Nepal

Gasherbrum I – 8,081m – Pakistan/China

Broad Peak – 8,051m Pakistan/China

Gasherbrum II – 8,034m – Pakistan/China

Shishapangma – 8,027m - China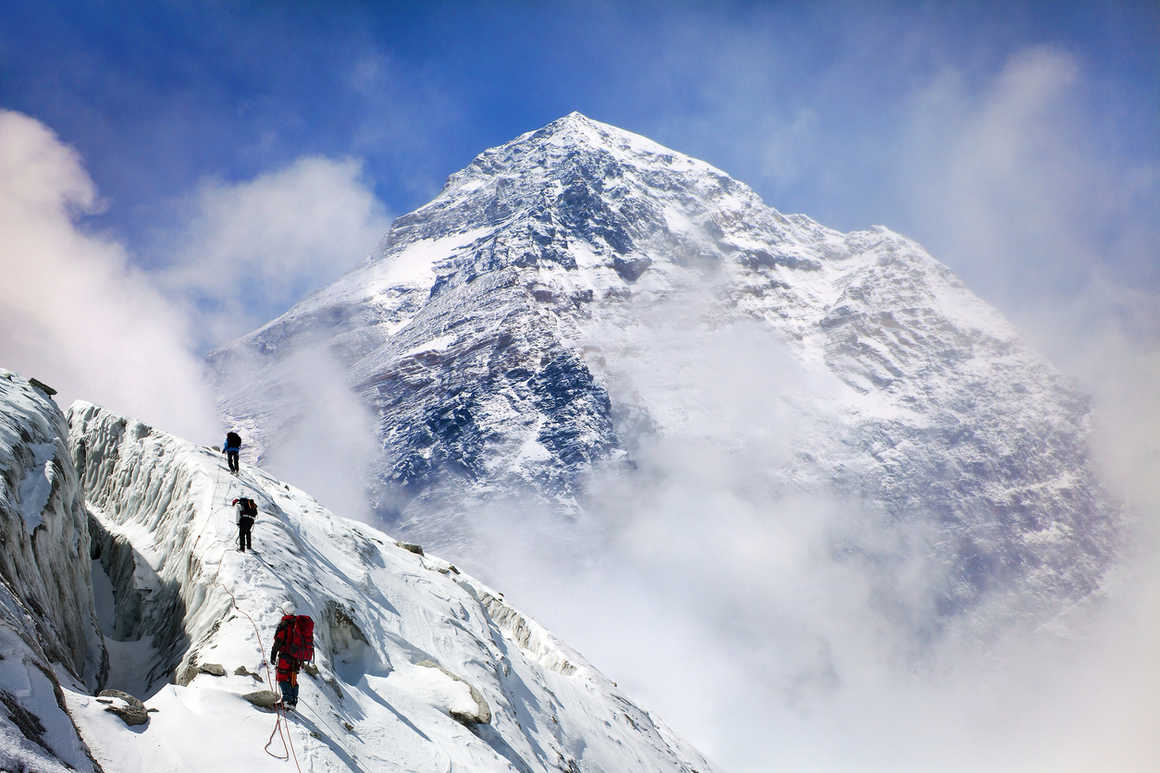 Previous Records
The first person to summit all 14 eight thousanders was Italian, Reinhold Messner, who spent from 1970 – 1986 working towards this goal. He did so without supplementary oxygen.

There are two records for the fastest ascents of the world's highest mountains. Nirmal Purja climbed all 14 peaks in 2019 in just 6 months and 6 days with the use of supplementary oxygen but before that Kim Chang-ho summited the 14 peaks in 7 years and 10 months with no supplementary oxygen. They are both record holders for the fastest 14 peaks ascents.

In July 2022, Sanu Sherpa became the first person to summit all 14 8,000m mountains twice which he did between 2006 – 2022. If Kristin manages to summit all 14 peaks twice, as she has set out to do, she will beat this record and become the fastest person to achieve this.

As of May 2023 only 47 people can claim to have summited the highest 14 peaks in the world, although there are some disputed claims in addition to this.

Kandoo Adventures
Kandoo Adventures offer a range of awesome adventures for both budding and more experienced mountaineers. Whether you want to climb the highest mountains in Africa,
Kilimanjaro
, or the highest mountain in South America,
Aconcagua
, our trips are carefully planned from start to finish to give you the best trekking experience of your chosen peak. If trekking summits isn't for you, then check out our iconic trekking trips instead and explore somewhere new in the company of like-minded travellers and the adventure experts, Kandoo Adventures.