In some ways, you choose your clothing for kayaking just like you would trekking or camping. You take the weather, time of day, and your comfort into consideration. Of course, with kayaking, there are some additional considerations. Namely, how do you stay safe and dry? Choose the right wardrobe to ensure you enjoy your trip to Norway.
The Weather in Norway
Many people assume that Norway is considerably cold. In truth, the region enjoys many distinct seasons, and the weather is generally milder than in other countries in the same latitude. Still, you'll need to be prepared for cooler weather when you plan your wardrobe.

Kayaking in Norway: Basic Wardrobe Guidelines
Let's start with a list of basic considerations:

Water temperature should influence your wardrobe more than air temperature.

Choose clothing that provides sun protection.

You should be able to move easily in your clothes.

Avoid fasteners that can rust. This will happen sooner than you realise, especially in saltwater.

Keep your personal flotation device on whilst in the water. If you must adjust your clothing, do so onshore if possible.

Wear layers.

Don't wear cotton.

Choose clothing that won't bind or chafe.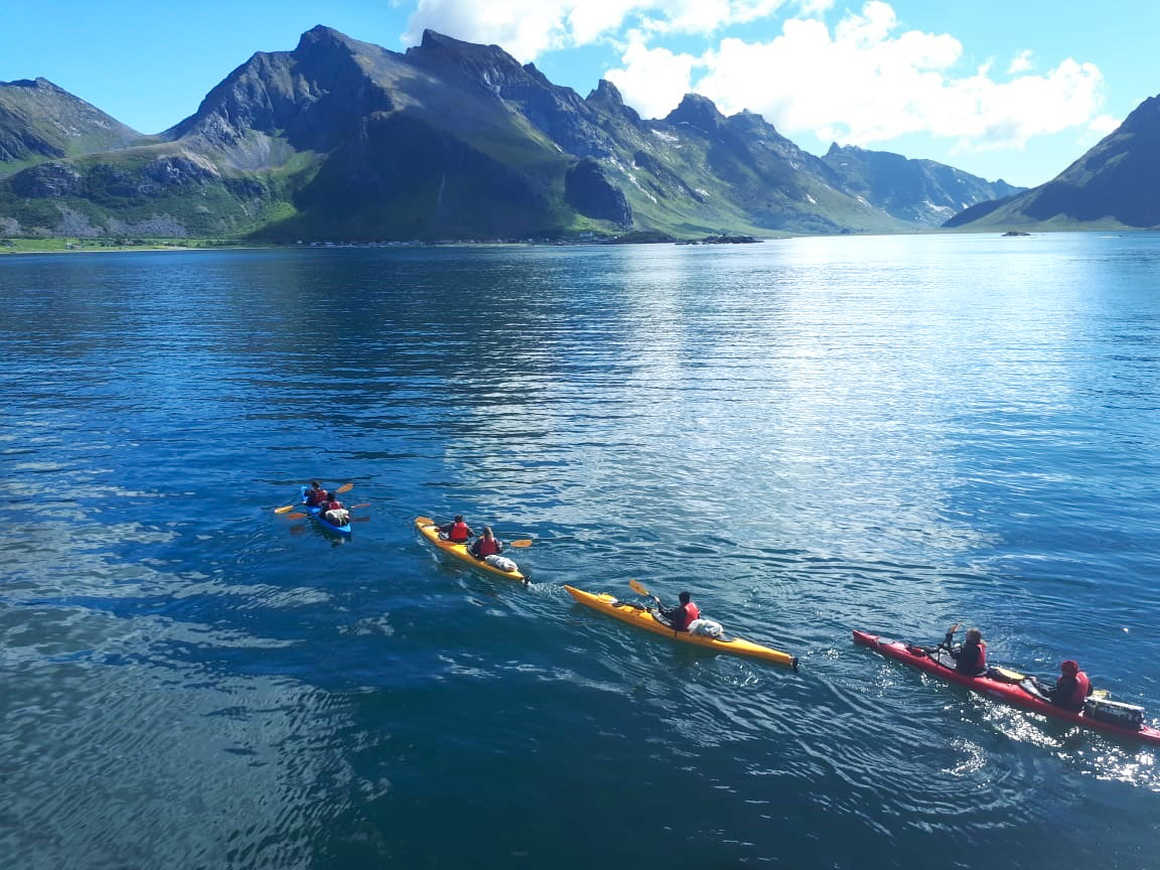 Cool Weather Kayaking in Norway
The water temperature won't exceed 15°C (60°F) in the Lofoten Islands so be sure to plan for that. Here are some basic tips to follow:

Wet or Dry Suit
A dry suit is generally preferred, however, sometimes a wetsuit will suffice, but if you're booking with us, these will be provided. Whatever you do, don't attempt kayaking without one or the other. If it's a bit warm out, there are sleeveless wetsuits available.

Layering With Your Dry Suit
Think of your drysuit like rain gear that is really, really watertight. You wouldn't wear rain gear with nothing underneath, so you'll definitely need a base layer. Thermal underwear works great here. If it's chilly out, you can add a fleece mid-layer. Finally, because your drysuit is wind and waterproof, you shouldn't need an outer layer.

Layering With Your Wetsuit
If you do use a wetsuit, you won't need a base layer. Wetsuits use water as insulation, so anything you wear underneath will just get wet. The same is true for a mid-layer. If your wetsuit isn't sufficient, you can try a thicker one. A long-sleeved wetsuit shouldn't need a top layer either. If you've chosen a sleeveless wetsuit, you can wear a base layer on top, or a rash guard. You should also bring along a fleece or jacket. Sleeveless wetsuits are ideal for conditions in both cooler and warmer water temperatures.

Your Personal Flotation Device
This is your most important piece of 'clothing'. Select yours carefully. Make sure it fits properly. If you haven't used one before, learn how to put it on, take it off, and to adjust it for your size. Most importantly, never go without it. Even very skilled swimmers can quickly become overwhelmed in cold waters.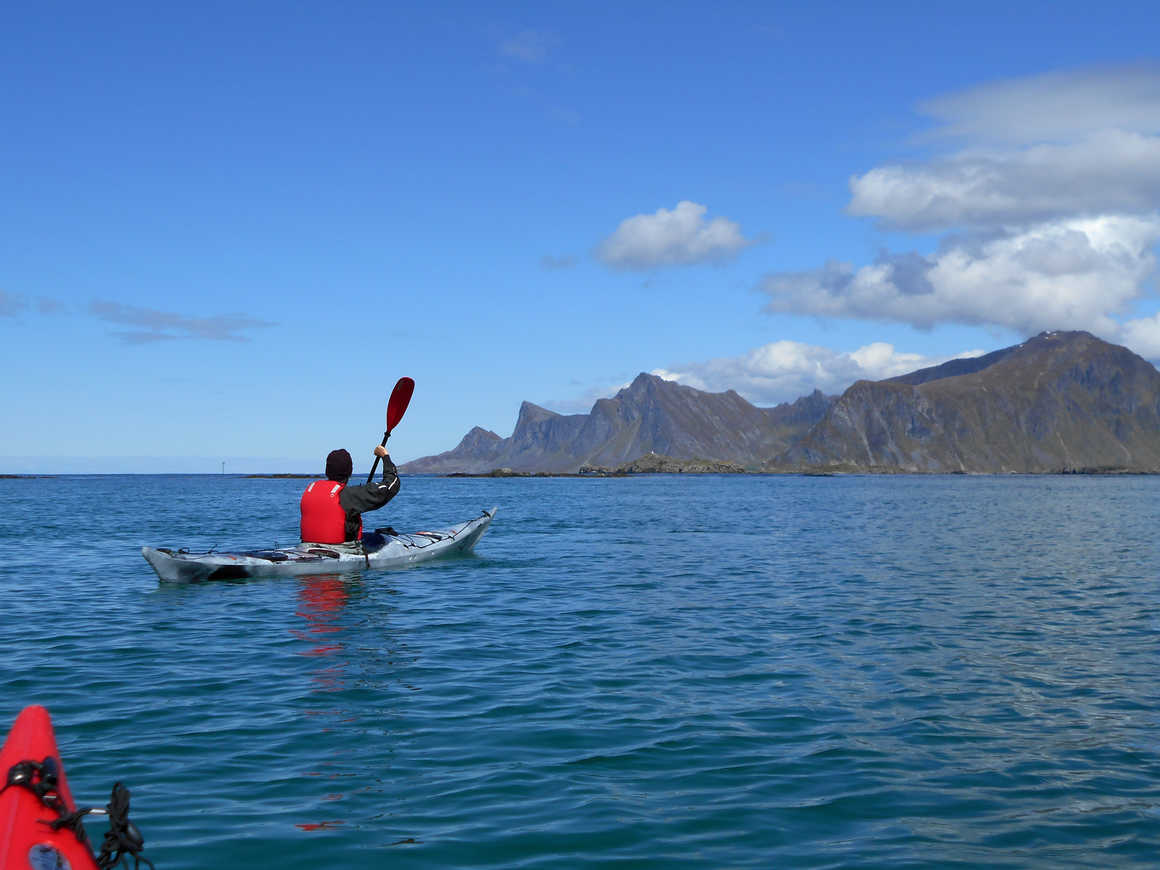 Other Accessories
Here are a few other must-have items for your kayaking trip to Norway:

Sunglasses with a lanyard

A hat with a brim and a chinstrap/leash

Gloves

Paddling booties

A swimsuit for changing in and out of your wet/dry suit onshore

Don't forget a waterproof dry pack. You'll want to have something to keep your clothes and other items dry, especially if you want to do a bit of
hiking in Norway
before and after you go out on the water.