Norway - the land of the midnight sun
Norwegian explorers have been famous since the ancient times of Viking raids. In modern days, Norway produced famous pioneers like Fridtjof Nansen, Otto Sverdrup, and Roald Amundsen. They are known for being daring explorers especially when it comes to harsh, almost impossible conditions.

You can still explore the polar expedition ship Fram in the Fram Museum in Oslo - it has been used in three historic expeditions and seeing it in person. Both the ship itself and the museum's multimedia presentations get your imagination flowing, and give your respect for Norway's amazing seafaring traditions. Sailing, collecting data, and not only surviving - but thriving amongst the frozen wastelands seems to be a cultural heritage here. Fram is over 129 years old, but it still commands respect.
More Than Arctic Explorers
Another famous Norwegian explorer is Thor Heyerdahl - he sailed the Pacific Ocean to prove the theory of ancient human migration. His journey took him and his light balsa wood raft from Lima, Peru all the way to just east of Tahiti. Kon-Tiki, the famous raft he and his crew sailed on can also be seen in Oslo.
All in all, Oslo is full of incredible monuments to the Norwegian spirit of exploration throughout history. But what made Norwegians such incredible seafarers in the first place? And why is this sparsely populated country home to some of the most successful explorers?
If you have never been to Norway, these questions might seem perplexing. But if you have ever seen photos of picturesque fjords, the northern lights, harsh and pristine nature, and the rich cultural heritage of this mostly wild country, you may get an inkling to what drove the brave men and women throughout Norway's history.

Tourism in the Past
Norway itself has quite a history of exploration and tourism, especially in the past 200 years. As people around the world have become sensitive to natural beauty, Norway has become a popular destination for sightseers, adventurers, and seekers of vast uninhabited spaces. Coming here will take you thousands of years into the past into humanity's history and fight for survival against the elements.
In a world overcome by human encroachment, Norway, the cradle of famous explorers remains the perfect place to contemplate human existence in utmost remoteness and undisturbed natural beauty.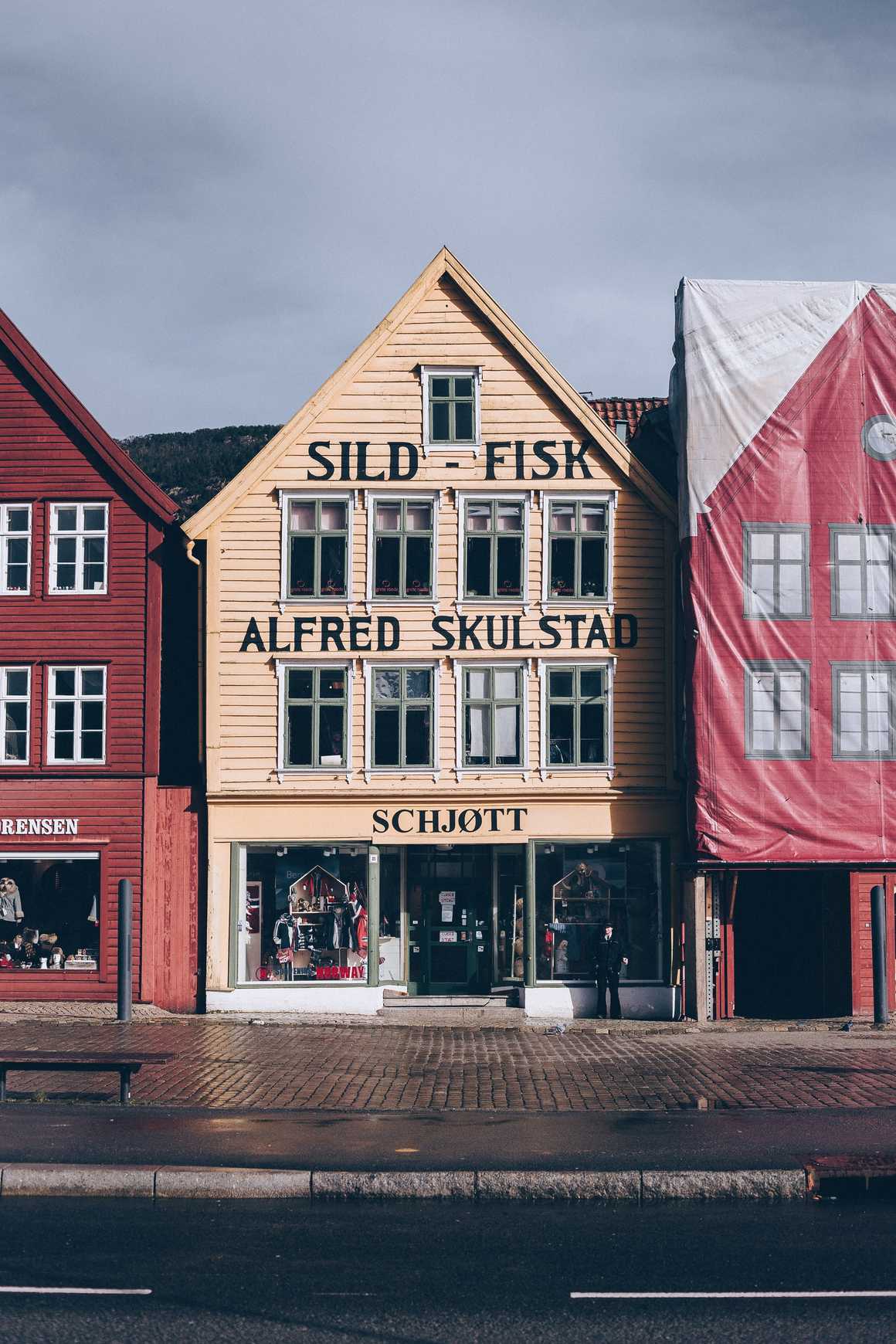 Exploring Norway and the Unesco World Heritage
UNESCO World Heritage has designated 7 places in Norway to be of cultural or natural significance. The first designated UNESCO site in Norway was named in 1979 - the old wharf of Bryggen. UNESCO WHS are important because they not only create a network of protected sites important to all humanity but help to drive tourism and deeper learning about the heritage that all people share.

Bryggen
Bryggen is an important historical site in the city of Bergen - a testament to powerful trading routes and a league of merchants that spread over much of the Baltic countries and as far away as England. Bryggen was built in 1070 and the Hanseatic League established it's outpost here in the 1350s and Bryggen became an important trading centre. After a series of fires and reconstruction phases, today's Bryggen wharf comprises mostly of the eighteenth-century buildings with a few older ones - some still sit on top fifteenth century cellars, that were left untouched by fires. The wider city of Bergen that has built up around it honours it's rich history and is the start point of our Best of South Norway adventure. The history of this place was always important to local people, who established the first historical society in 1894. Today, you can visit many restaurants where you can feel the history while enjoying local food and drinks.
Urnes Stave Church
There aren't many stave churches left in the world, and this is your chance to see one in an incredible setting. There are only four countries where you can do that - Norway, Poland, Sweden, and England. These churches are amazing examples of medieval architecture, built without nails and ornately sculpted with complicated knotwork. The stave church in Luster is the oldest one out of the 28 remaining stave churches - it is said to be built around the year 1130. Their wooden structure makes them vulnerable to fires, water, and pest damage - we are lucky to be able to see them and admire them. It's worth a trip to Norway just to see the picturesque stave churches.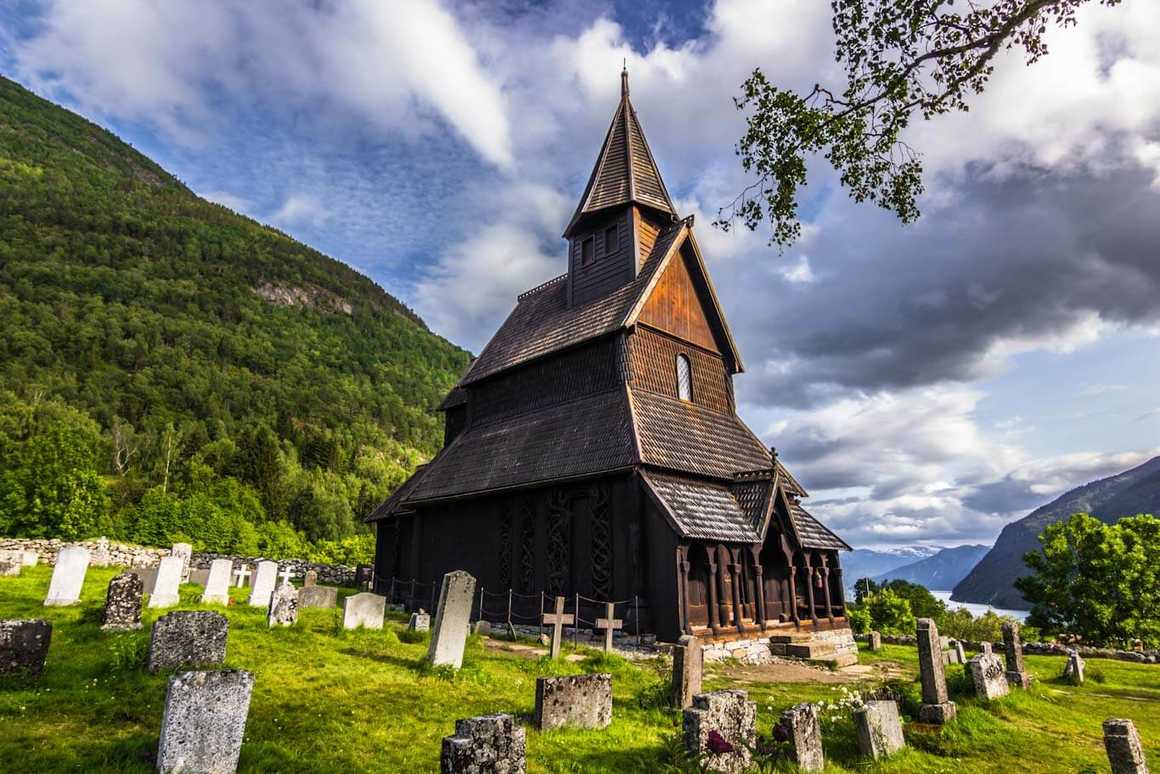 Roros Mining Town
It might seem strange to make a copper mining town into a World Heritage Site, but in this case, it makes perfect sense. Some buildings in Roros take you back as far as the 1700s everything is preserved, and the whole place offers the most unique window into the past. You can explore the farmyards that have been erected around the mines, shops and places of worship and a smelting shed from the seventeenth century. You can also see Olav's Mine that was first exploited in the 1650s. If you're looking for something more than history, come during the holiday season for the famous Roros Christmas Market - one of Norway's most festive local events. The Roros Christmas Market is held between 5th and 8th of December.

Rock Art of Alta
If you're interested in early human life and want to connect to humanity's roots, you should definitely think about visiting the Rock Art of Alta Fjord. Surprisingly far North, these petroglyphs are located far in the North, near the Arctic Circle. The sheer quantity of these petroglyphs is breathtaking, as there are thousands of them, scattered throughout 45 different sites. It's a perfect place to contemplate what makes us human, and what made the people that made these petroglyphs human - their daily lives, hunting, and spiritual rituals are laid bare for us to see and briefly forget about the 5000 years that separate us.
Vegaoyan
The Vega Archipelago is a more recent UNESCO addition - it became a listed site in 2004. The archipelago consists of over 6,500 tiny islands scattered around the big island of Vega. This island has been inhabited since prehistoric times and is a testament to people surviving in some of the austere and rough conditions. It's an amazing example of how people can lead a simple, sustainable life even in the most isolated places on earth. The Vega archipelago continues to be an example of simplicity and preservation of a complex cultural heritage. Yes, you can visit here, but prepare to slow down as you take in the barrenness and remoteness of Vega. One thing you must see is the 1,500-year-old tradition of eiderdown farming. Harvesting duck eggs on Vega has been a tradition so old it's been studied by many archaeologists. The down from the ducks is used to make warm comforters and top quality jackets - eiderdown is said to be the warmest in the world.

Struve Geodetic Arc
This is for the mapping enthusiasts out there - people who don't only like to travel but are fascinated by cartography and people's desire to measure their location in the world. This is part of a chain of geodesic calculations - or survey triangulations that span 10 countries. It was made in 1816 and the points of the triangulation chain are commemorated with a plaque in every country. This is just one of many points on the triangulation chain - you can find the rest in:
Sweden
Finland
Russia
Estonia
Latvia
Lithuania
Belarus
Moldova
Ukraine
It's an interesting part of scientific history and worth seeing if you happen to be in the area.
West Norwegian Fjords
These are actually two fjords: The Geirangerfjord and Nærøyfjord. They are located north-west of Bergen and are 60 and 100 km inland respectively. The two fjords are 120 km apart but have the same World Heritage title - the both have similar microclimates that can be seen whenever the sea encroaches deeper into the land. Fjords are grooves sculpted deep into the continent by retreating glaciers. As a result, the long fingers of the sea can be seen stretching deep inland, surrounded by breathtaking views of snow-capped mountains. These fjords made a lot of early seafaring possible, providing a safe port for ships that would sail long distances across the ocean.

Rjukan-Notodden Industrial Heritage Site
This last World Heritage Site is important because it combines breathtaking landscapes with important technological advancements of the time - and it's a collection of hydro-electric power plants, factories, and supporting towns. This is where people lived and created new technologies - the Saheim Power Plant is especially impressive. It still produces 1,033 GWh a year and is just as stately as when it was first built in 1915. The whole complex is a testament to nature, progress, history, and sustainability that we can hope to achieve in the future.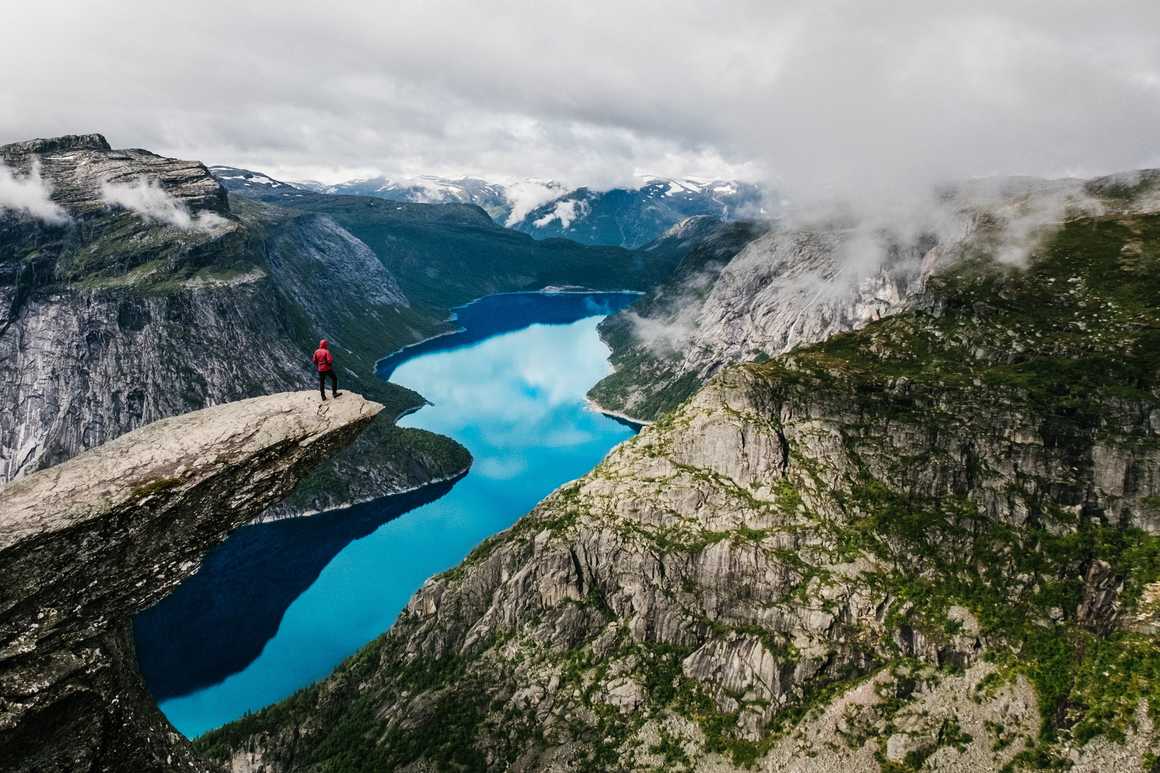 Norway's Wilderness
There are a lot of ways to explore Norway's wild areas. The easiest way is, of course, a road trip. If you live in Europe, there are ferries that travel to Norway on a daily basis. You can also fly and rent a car - a time-saving option. Of course, some people think that the best way to experience rugged nature is with a camper van - there's nothing better than seeing the midnight sun in the wilderness without worrying about making it to the nearest hotel or hostel.

Our
Best of South Norway
trip is an incredible road trip and takes all the fuss out of hiring your own car and much more, and you'll hike to places like Trolltunga (pictured above).
There are also completely other ways of exploring Norway, and that is by sea. While getting to some of the more remote towns and villages can be difficult by car, if you plan your approach from a completely different front it will change your whole perspective. Here are some tips on how to get to the good stuff in person - gateways into Norway's vast wilderness:
Road Trips and Historical Discovery Route
The history of Norway's tourist industry is relatively young. People came here to see the fjords, nature, and wildlife. Norway became known for fishing expeditions and as quite a safari adventure destination. The very first package holiday to be marketed to tourists by Thomas Cook and his travel agency was the Discovery Route, also known as the "New Inland Route" - a new route into a vast and wild continent, of course.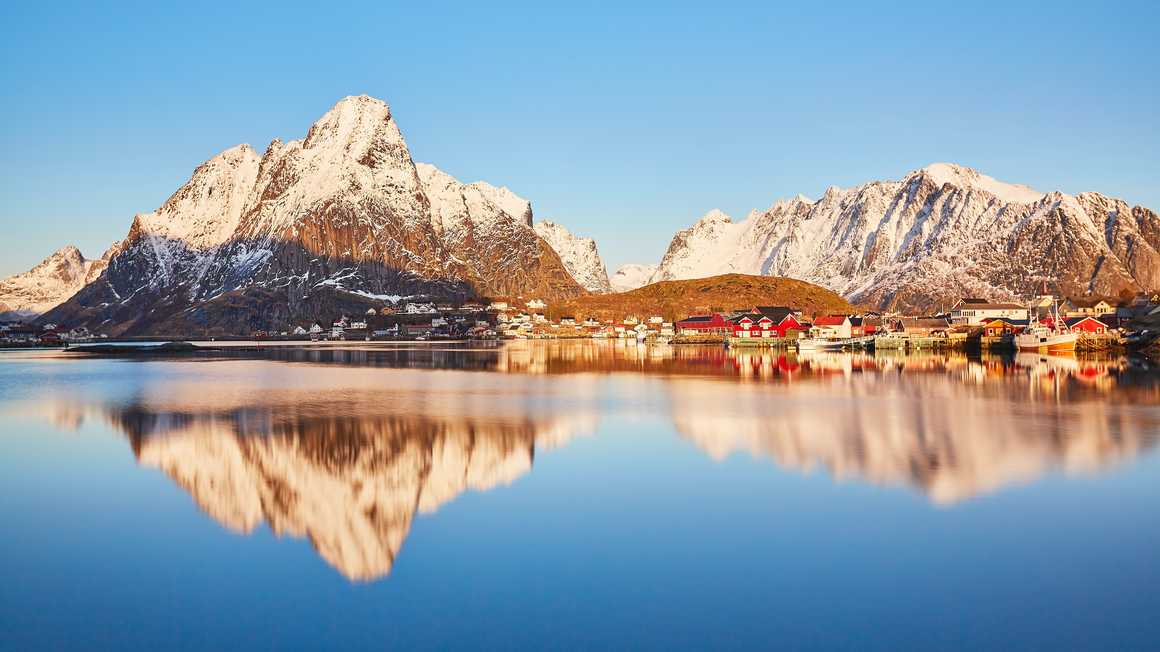 Tourism History in Norway
People who came to explore it were middle-class adventurers from countries like Germany and England, whose reasons for exploring Norway were to take in the unspoiled nature and wilderness that were hard to find at home, even in the 1800s. Remember that the industrial revolution has mired the countryside in pollution, especially in England. The boom in Norway's "adventure tours" can be observed just as the industrial revolution came into full swing.
During this time period, travellers would go by horse cart and by steamboats. The hotel industry was in its infancy, with a lot of hoteliers turning to Swiss Alp-style chateaus as inspiration. The route took people from Stavanger all the way to Bergen, and it helped to shape the country's tourist industry.
Today, there are many routes tourists can take by road, into many destinations. Of course, summer is better for travel as the midnight sun is shining favourably on drivers, and open spaces beckon with opportunities to hike, mountain bike, or simply go exploring. Some popular routes are:
Driving these routes will provide you with spectacular views and an experience of some of the best cultural treasures that Norway has to offer - whether you stick to the West Coast or opt for a more inland course. Getting there by car puts you in charge of your schedule and itinerary.

Or be driven by expert guides to accommodation all booked for you on one of our
Norway Adventures
.
Sailing and Kayaking in Norway
As we said before, Norway is best seen from the water - for those who are hungry for adventure and have a bit of "salt in their blood". This was the case throughout Norway's history of tourism - there were many small "cruises" available to people as early as the 1800s, and they were extremely popular simply because taking a small steamship was the most comfortable way to get close to the gorgeous fjords. Even though roads were available, relaxing in a cabin with a warm cup of tea or observing the wonders of natural beauty from a comfortable deck chair seems like a better option than trudging through the mud in a horse and carriage.
Even though you don't have to "trudge" anymore, there are numerous cruises available on the West Coast of Norway, that will take you through the whole coastline and stop at remote cities like Bergen, Alesund or Geiranger. The great thing about commercial travel is that you get to see everything. The negative side of cruises is that although you see a lot, you never seem to actually see it up close. It's a typical tourist experience. Is there another way?

Kayak tours are extremely popular in Norway. Being in a kayak gets you up close and personal to nature, and opens you up to once-in-a-lifetime experiences. You can see everything face-to-face, without the sense of being kept behind a velvet rope.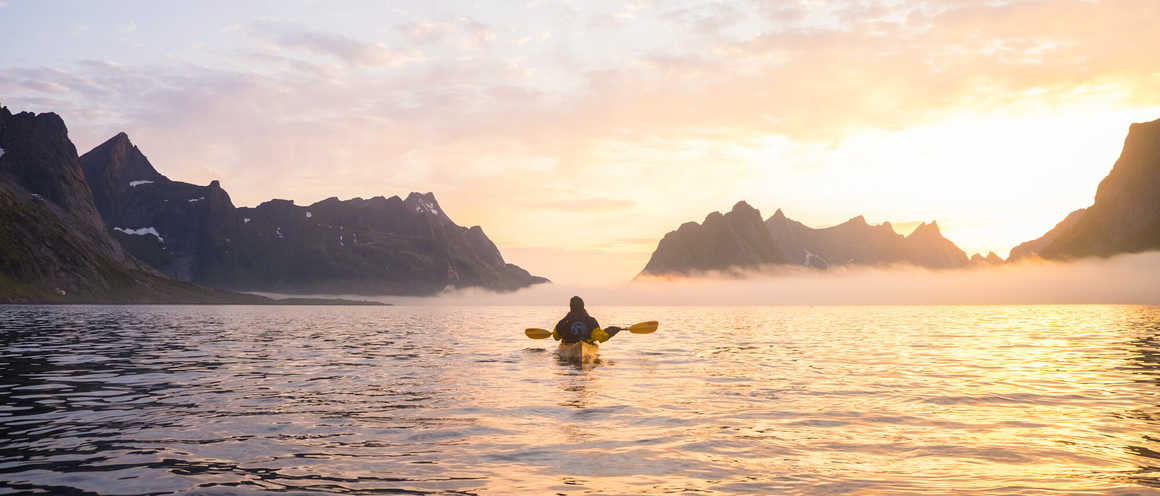 Kayaking the Fjords in Norway
If you love to paddle, then Norway is a dream come true - you can do some canoeing, kayaking and exploring, whether it's on your own or on a guided tour. Guided tours are better for beginners, but if you feel confident in your skills, reading charts and have done a lot of research, you can rent a kayak and go in search of solitude.

Remember that reputable Norwegian kayak rental places require a våttkort in order to let you kayak off into the unknown. This simply means that they need you to be certified in basic kayak safety Norwegian style. You can take a course (often offered by the kayak rental shop), have some fun with people and get your våttkort - it can be another souvenir that you can show off to friends.
Adventure Kayaking
There are a few areas worth exploring in Norway by kayak - actually, there are more than a few. The country is separated into a few major regions, and you can kayak on pristine lakes, fjords or bays. You can enjoy some paddling whether you're just in for the weekend and staying in larger cities like Oslo, or if you're planning a longer journey. There's more than one way to experience this, and time is not an issue if you only have a few days. Anywhere in Norway is close to nature. Some great places to consider are:
Vestfjorden

Arendal to Tonsberg (Southern Norway)

Helgeland Coast

The Vega Islands

Arctic Exploration
Don't forget that you can experience some of the world's most remote and rugged terrains when in Norway. This country is a gateway to the North Pole. Historically, only the bravest of whalers and fur trappers dared to venture so far up North, but in recent years ``regular" people started to come here in search of adventure.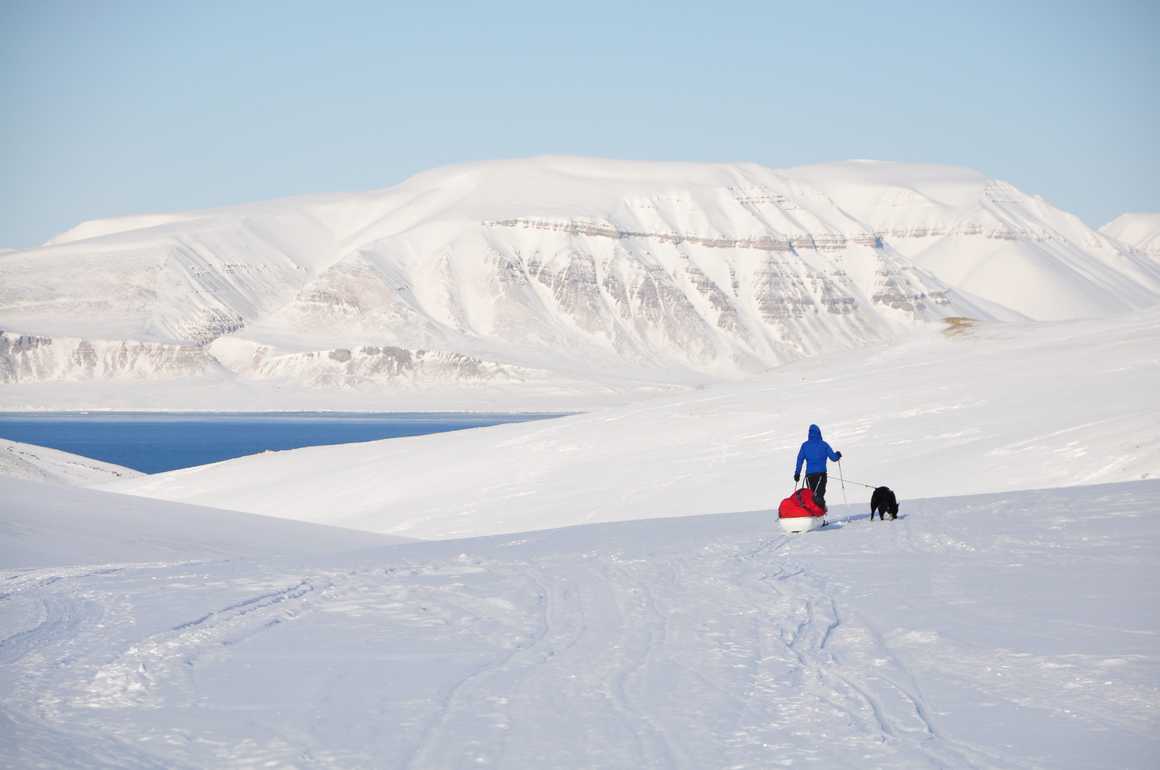 Exploring Svalbard requires professional guides and a can-do attitude. You need to be in shape because this type of travel requires hiking, camping and mental toughness. You're going to be hundreds of miles away from civilization - but this is the best way to experience this wild and rugged part of Norway.

There are other activities you can do there in the spring - snowshoeing, dog sledding or skiing. You can follow in the footsteps (or ski steps?) of famous explorers and ski across the frozen tundra. There are things to fall in love with the polar circle - wildlife, landscapes and the remoteness that make you turn inward to see yourself more clearly - away from the trappings of modern society and the "rat race".
Final Thoughts
Norway can easily become your new favourite place to visit. Nature isn't the only destination for thrill-seekers - you can experience the small towns, cities and history as well. From Oslo, Bergen to Tromso or Bryggen, there are hundreds of places to see.

There are great examples of sophisticated architecture, like the stave churches or the Art Nouveau houses of Ålesund. History, Maritime and art museums that are world-class, and a must-see. Norway's tourist industry has developed and matured over the past century too - tourists are welcomed by traditional houses available for rent, posh hotels and no-fuss hostels where you can meet other people and compare adventure stories over a hot chocolate or beer.

Norway has an astounding 11 Michelin Star awarded restaurants, and the hip area of Aker Brygge welcome tourists that want a little nightlife in Oslo. There are also plenty of places to go for people who aren't quite ready for the arctic or canoeing in the fjords.