Trekking
Jordan to Wadi Rum
is one of the most iconic treks in our specially selected adventures due to the vast beauty of this otherworldly landscape. You can truly be transported to what feels like a different planet. For any fans of cinema, trekking in Jordan will present you with some very recognisable landscapes.
Hollywood film directors have used Jordan's natural beauty to eye popping effect in these massive blockbuster films in places like Petra or Wadi Rum:
1. Indiana Jones and the Last Crusade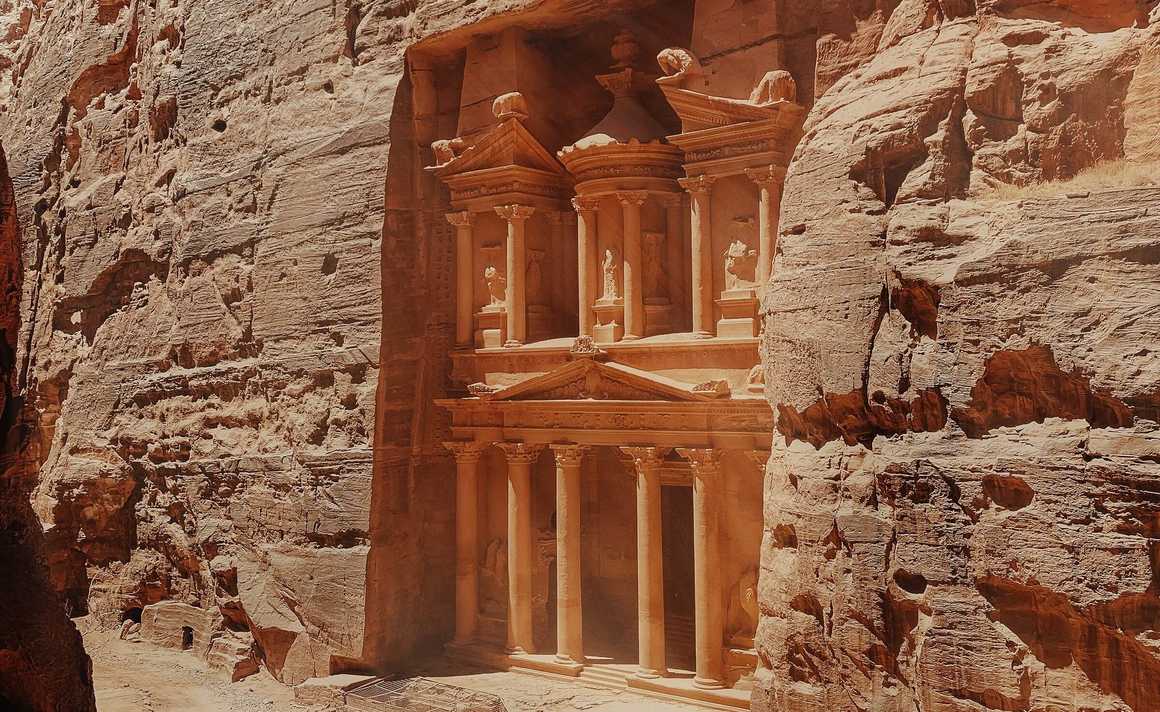 Let's get the obvious one out of the way - People often recognise this intricate façade located at the entrance to Petra (unless you somehow haven't been exposed to Indiana Jones). In 1989's '
The Last Crusade
' starring Harrison Ford and Sean Connery, the face of this particular temple at Petra serves as the gateway to a gauntlet of tests of faith for Indy, where he eventually discovers the Holy Grail.
In reality this façade carved into sandstone is a temple called 'Al-Khazneh', or 'The Treasury' when translated from Arabic. It is the first major piece of carved architecture you encounter as you enter Petra, a vast ancient city full of tombs carved into rock faces. There are many other rock carved structures in Petra and a few even larger than this. The Treasury is the best preserved and most intricate thanks to it being purposefully carved deep into the rock to avoid rainfall. There are however no puzzles to solve or knights of the realm waiting inside… sorry.

2. Lawrence of Arabia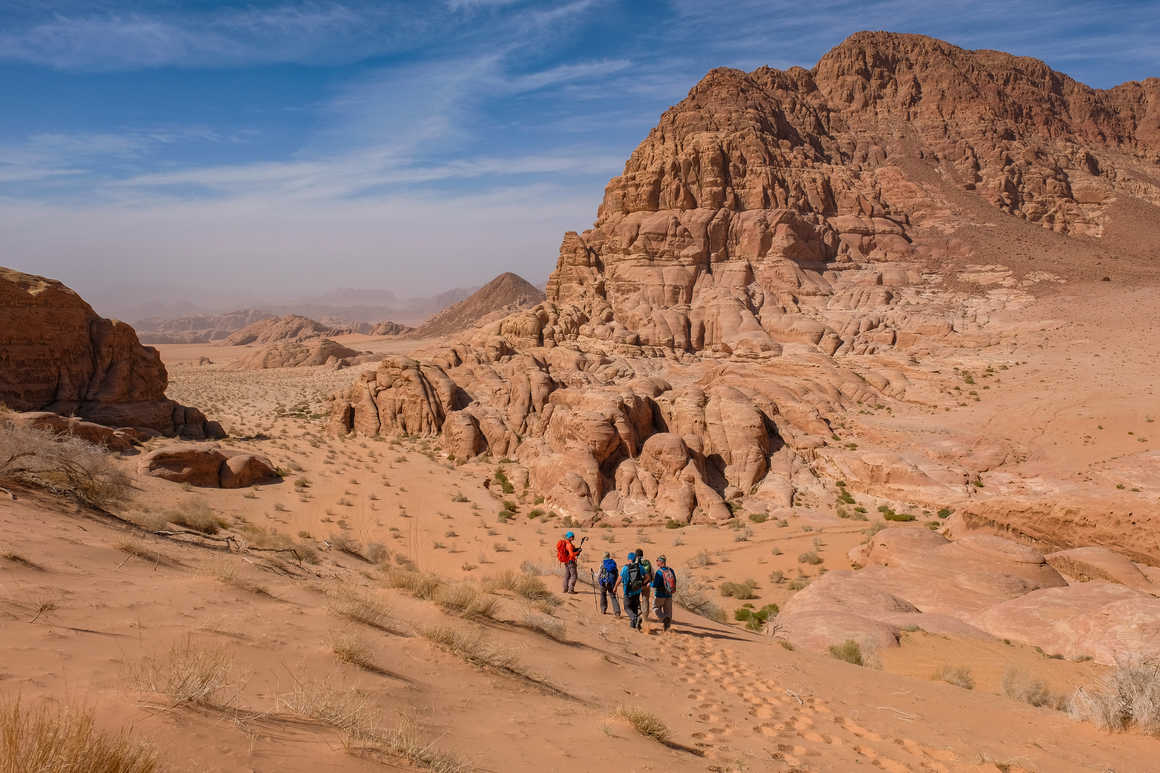 This is the only film in the list based on a true story. T.E. Lawerence was a real man who had such an impact in the Arab world, his story of aiding the Arab Revolt of 1916-18 against the Ottoman Empire was made into the sweeping epic '
Lawrence of Arabia
'. Released in 1962 It's still widely regarded as a true classic and is in the top 100 ranked films of all time on IMDb.
The deserts of Jordan serve as a major set piece in the film and in Lawrence's real life. In fact there is a place called Lawrence's House in Wadi Rum where he reportedly slept during his time in the desert. With no modern technology like cgi in the 60's, the filmmakers employed masses of extras to create expansive scenes for real in the vast desert giving the film a truly epic feel. You will see this awesome magnificence first hand on your trek, no special effects needed.

3. Star Wars Episode IX: The Rise of Skywalker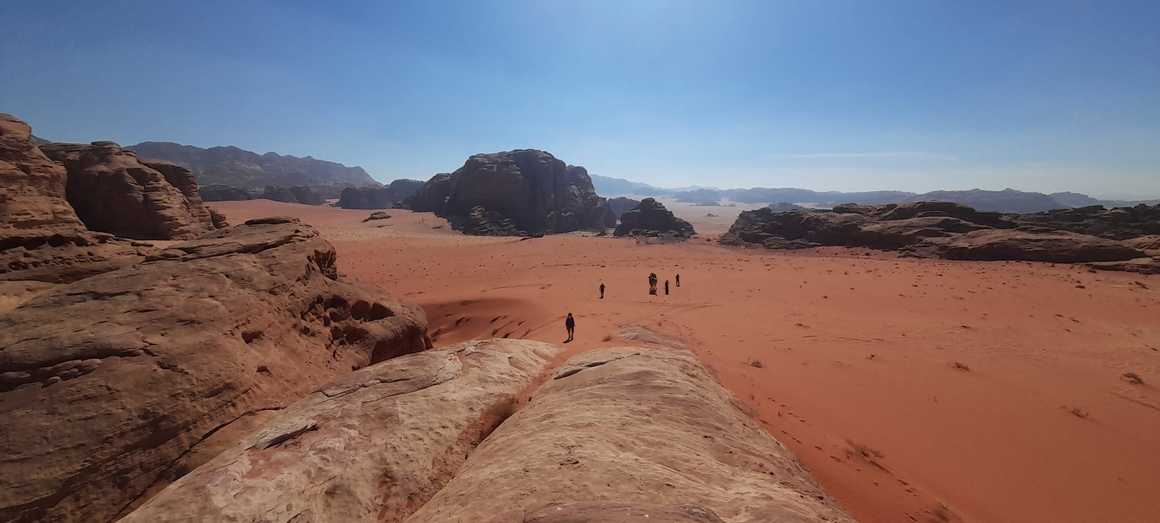 You may have heard of Star Wars?… In fact this isn't the first time the location has been used to portray a galaxy far far away, with 2016's Rogue One filming around Wadi Rum. For
Episode 9
the Star Wars crew returned in 2018 to film epic chase scenes through Wadi Rum, and a stand off between lead character Rey and villain Kylo Ren flying a tie fighter directly at her. Looking around Wadi Rum it's easy to see why anyone would choose this epic location to represent an alien landscape.
You feel like you're transported to another world which is why our remaining films in this also take place in space. The next one is a little closer to home.

4. The Martian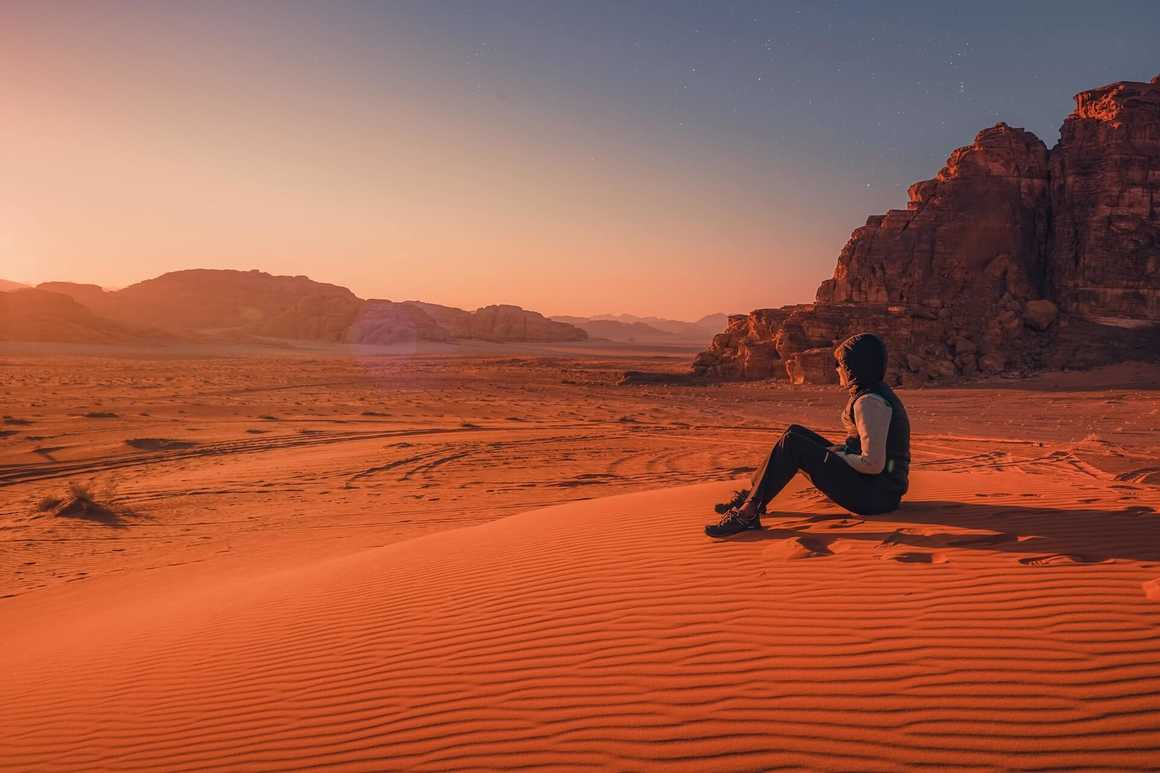 If there was ever a location on earth that could represent our nearest planet Mars, it's Jordan. The distinctive alien-looking rocky hills and cliff sides of Wadi Rum along with the stark orange sands are a near perfect representation of the now familiar images of the red planet. Of the over 50 films that have been on location in Jordan, a number of these used it as a setting for Mars.

In Ridley Scott's 2014 sci-fi based on the book of the same name '
The Martian
' Matt Damon plays an astronaut stranded on Mars. With ingenuity and resourcefulness Damon's character has to try and find a way off the planet to get back home. There are several recognisable places in Wadi Rum where The Martian was filmed, but the whole landscape will transport you to that film as the filmmakers barely changed the look of the shots they got here.
5. Dune: Part One and Two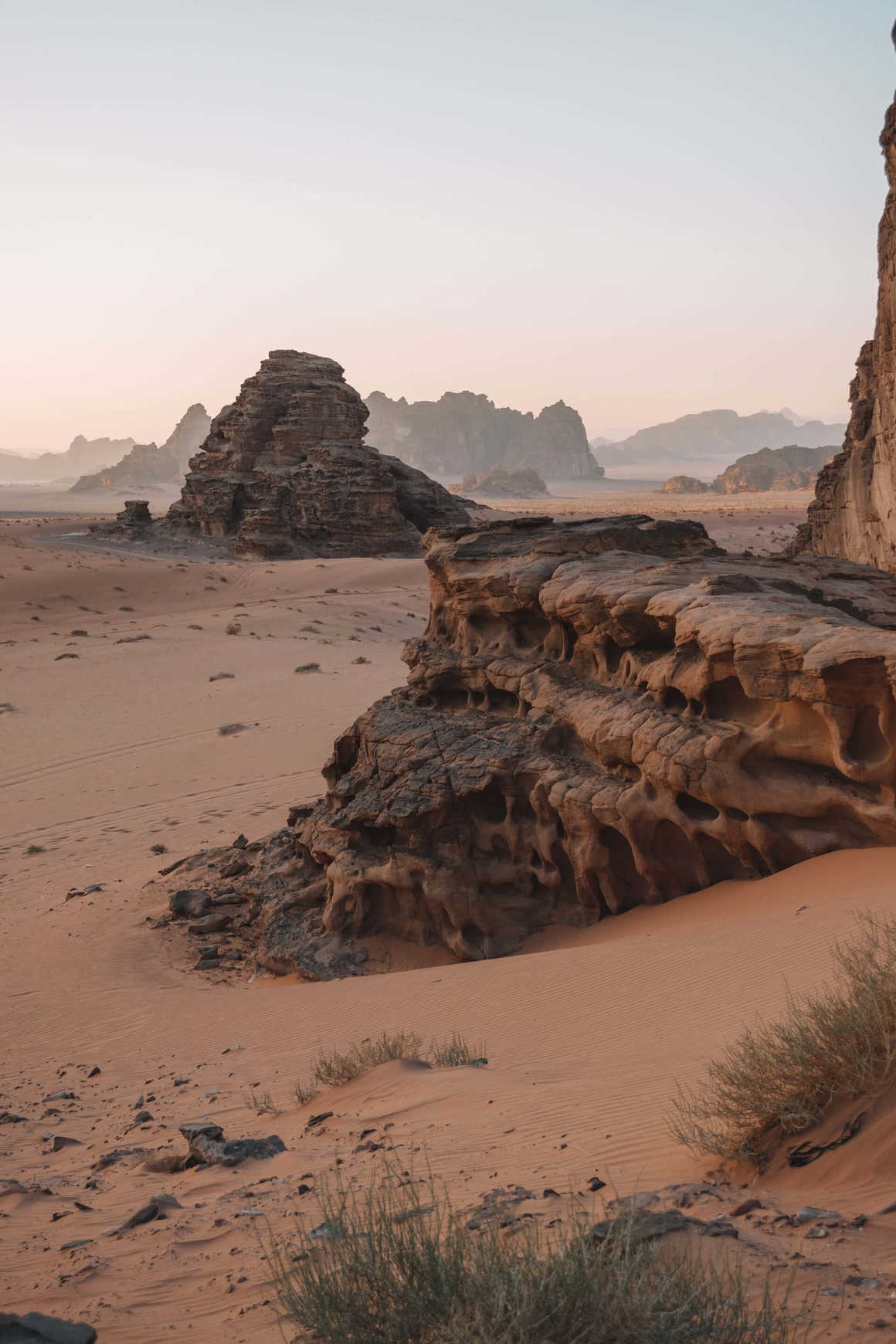 Ok so Wadi Rum seems to be a popular location for filmmakers. 2021's '
Dune: Part One
', a sci-fi fantasy epic based on the book, is the very latest film in our list that used the sheer majesty of this location to incredible effect. To represent parts of the desert planet of Arrakis, Director Denis Villeneuve decided to shoot on location in Wadi Rum. The planet in the film is so dry and arid that the characters wear black still suits that turn their body's moisture into drinkable water. The film also required vast deserts of sand that could visually accommodate the enormous sand worms that are a constant threat in the film.
Watch out for Dune: Part Two coming soon in 2023, once again featuring the impressive landscapes of Jordan.
Have no fear though, you'll have plenty of water on our incredible trips in Jordan including the
Petra and Rainbow Valley
adventure. Plus there are no monstrous sand worms currently roaming the deserts in Jordan… as far as we know.
Regardless of whether you've seen any of these films, the landscape and history of Jordan is sure to make your jaw drop. Watch The Last Crusade or Lawrence of Arabia before you travel and we can guarantee those soundtracks will be playing in your head when you visit Petra and Wadi Rum.