That Inca Trail, it's a doddle isn't it? It must be, because thousands of people of all ages do it every year. I guess it's just a case of getting up off the sofa, flying to Peru, donning a decent pair of walking boots and Bob's your uncle. Put one foot in front of the other until you reach Machu Picchu and the job's a good 'un. Doddle.

Not so fast, dear reader. Firstly, if you're reading this you're presumably contemplating Peru's most famous high altitude trek. Well done you; you could be about to embark on the adventure of a lifetime. Secondly, let's make this clear from the start, the Inca Trail is not a doddle. It can be hard work and you'll need to be fit. From start to finish you'll be trekking around 26-28 miles – that's more or less the distance of a marathon – but in challenging conditions.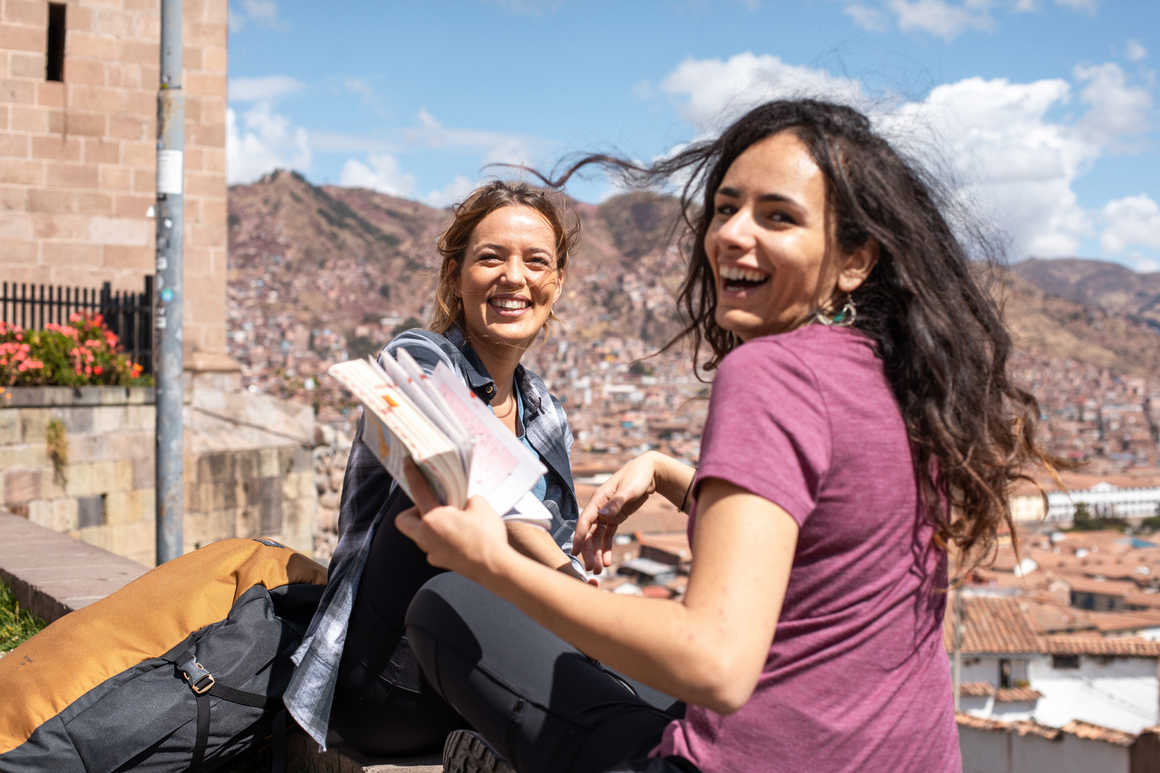 That said, it's certainly true that people of all ages and of differing abilities mange to trek the Inca Trail every year. It's regularly completed by folk in their seventies. If they can do it, so can you. It just means that appropriate preparation is required before you start.

Tackling the Inca Trail: general stuff you should know
Trekking at elevations higher than 2,500 metres above sea level qualifies as high altitude trekking. Cusco, the Peruvian city you'll begin the Inca trail from, sits at an elevation of 3,400 metres. Yep, you've guessed it – the Inca Trail is a high altitude trek. So what? Well, at higher altitudes your body starts to behave differently.

Up high, the air is thinner; there's less oxygen available. Basically, you're likely to notice your heart pounding a little more, you get short of breath a bit quicker and you'll probably tire sooner than you normally would after exercise. The real baddie here, to be avoided is full-blown altitude sickness. Tell-tale signs include headaches, nausea, loss of appetite and mega-tiredness. Once you're headed down this route it's time to call it quits; ignoring the symptoms of altitude sickness can lead to potentially life-threatening complications. However,
altitude sickness
can be prepared for and managed – we'll look at that in a minute.
There's also the weather to think about. Peru is largely a warm and sunny country (yay!) so during the day temperatures on the Inca Trail tend to hover around 20 °C (70 °F). If you happen to be there during the wet season (roughly mid-October to mid-April) conditions get warmer, wetter and more humid. The flipside to warm days is that at night it gets flippin' cold. Remember, you'll be camping along the trail and after sundown the temperature can drop to zero so you're going to need some nice woollies and thermals to keep you toasty overnight.


Anything else you should generally know? Oh… yes. Anybody, at any time, can become susceptible to a gyppy tummy. Could be something you ate, could be the water, could be nerves, excitement or exhilaration – the point is, pack sufficient loo roll; this is not something you want to have to scrounge off your fellow walkers if you need to take a stop en route. In fact, it's probably worth packing some anti-diarrhoea tablets, you know, just in case.

How challenging is the Inca Trail itself?
Well, it's not your average stroll down the road to the newsagents. Unless your newsagent happens to be at the end of a twenty-six-plus mile road that features steep inclines and descents, numerous stamina-sapping 'staircases', uneven ground, rough cobbly bits and tricksy switchbacks. Oh, and some of the most mind-blowingly beautiful natural and historic sights on earth.

The thing to bear in mind is that, whilst it's no walk in the park, the Inca Trail is not a technical trek. You don't need any special skills or equipment to complete it and, so long as you're reasonably fit you're in with a pretty good chance; it's rare that anyone is forced to abandon the Inca Trail. That said, you are going to find it challenging, tiring, and a bit gruelling in places.

Spoiler alert: the part that most folk consider the hardest is the second of three high altitude passes you'll encounter: the charmingly named 'Dead Woman's Pass'. Here you'll reach an elevation just a whisker away from 4,200 metres comparatively quickly thanks to a lung-busting (not literally, obviously) staircase. Get your wobbly legs past that and the rest is plain sailing. Well, sailing that's slightly less knackering anyway.

And don't forget that any challenge you face in tackling the Inca Trail is rewarded beyond measure by the sense of accomplishment you'll feel and the awe and wonder you'll experience when you finally rock up at Machu Picchu. Seriously. We're not exaggerating here.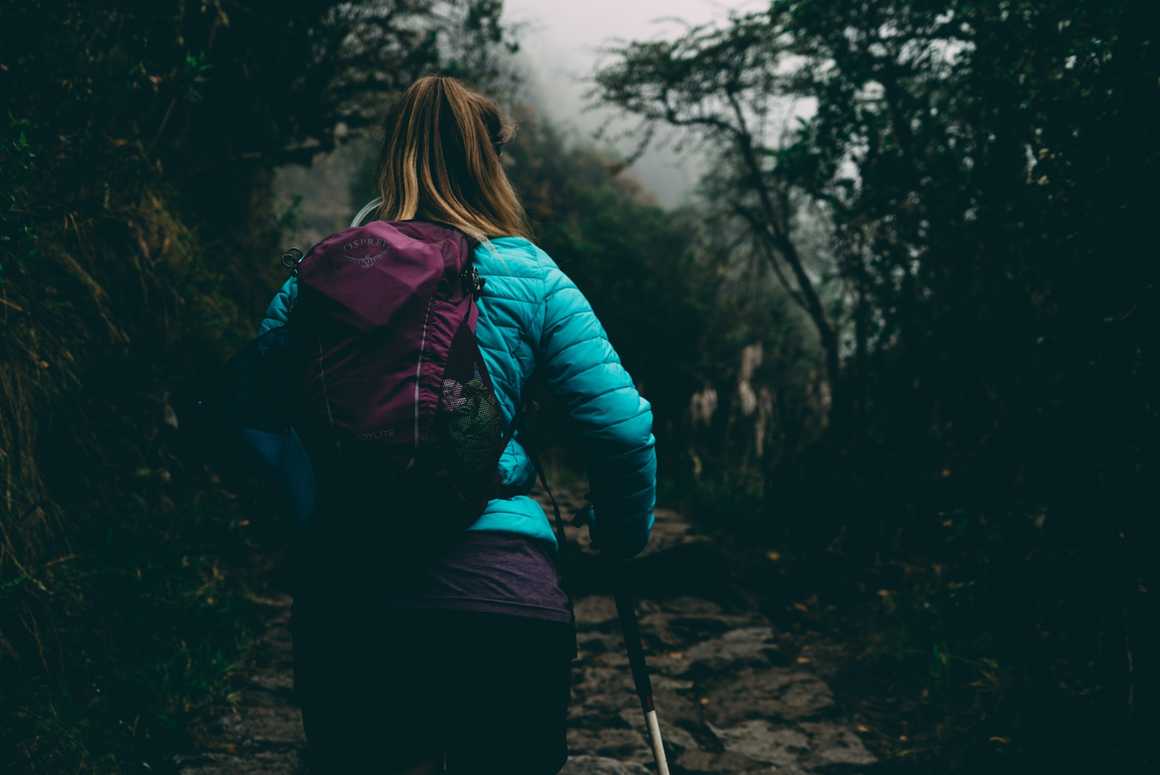 How can I get myself ready to hike the Inca Trail?
On a typical four-day Inca Trail trek you're going to be hiking six nor seven miles a day on tough terrain, so you can give yourself a head start by increasing the length and difficulty of your hikes at home, before you set off for Peru. Go for walks that include a number of ascents and declines, and wear a filled day-pack on your back.

What you're looking to do is to increase your general strength and stamina (get those leg muscles working!) and to be able to cope with the lower levels of oxygen at high altitude. This means it's time to get aerobic: jogging, running, cycling, power-walking or swimming regularly in the months leading up to your trip to Peru will all help with your oxygen management when the air gets thin. Each exercise session should leave you feeling like you've had a good work out – maybe panting a bit – but not rolling on the floor desperately gasping for breath. If that happens, you're overdoing it. Anyway, keep the
exercise
up for a decent period and you should be match fit for Peru. While you're doing those practice hikes, by the way, it's worth properly breaking in new boots if you've bought them, so that they're nice and comfy when you're on the Inca Trail. Nobody likes blisters.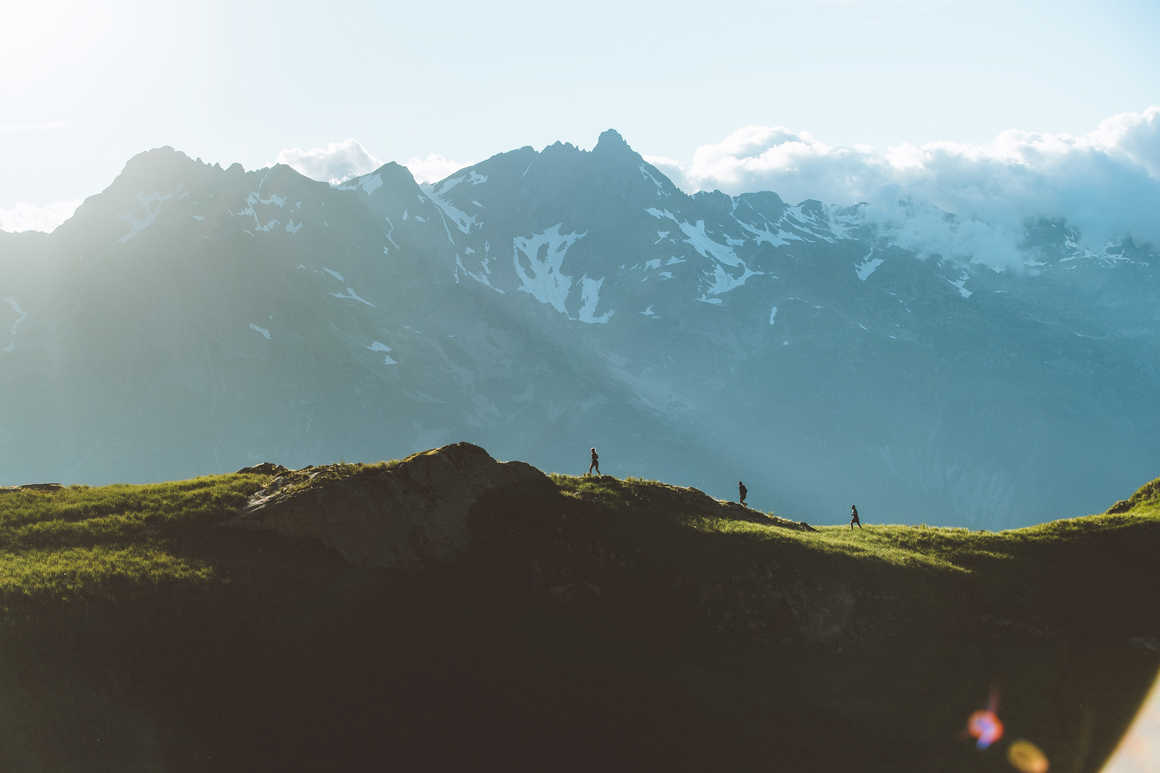 So, you've got yourself physically fit and you've arrived in Cusco. How to prepare for the possibility of altitude sickness? Just chill for a few days. No, seriously. The first thing you want to do is acclimatise to the high altitude (Cusco is about 3,400 metres above sea level) and let your body get used to the change in atmosphere. Next, there are a few things you can do to help yourself; avoid alcohol (sorry), focus on your breathing and breathe more deeply than you normally would, keep yourself hydrated and don't over exert yourself. Coca leaves and coca tea (mate de coca) can both be bought locally and are used by many to manage altitude sickness. You'll also want to pack some painkillers (aspirin, paracetamol or whatever) in case of headaches and probably some anti-nausea medication too, just in case.