Three words of advice: DO IT NOW!

Sorry to shout, but if you're hoping to
trek Peru
's legendary
Inca Trail
you really can't afford to hang around before applying for a permit. Actually, I'm going to get shouty again, because there's another point I really want you to understand: YOU CAN ONLY GET YOUR INCA TRAIL PERMIT FROM AN AUTHORISED TOUR OPERATOR.
I'll calm down a bit now and explain.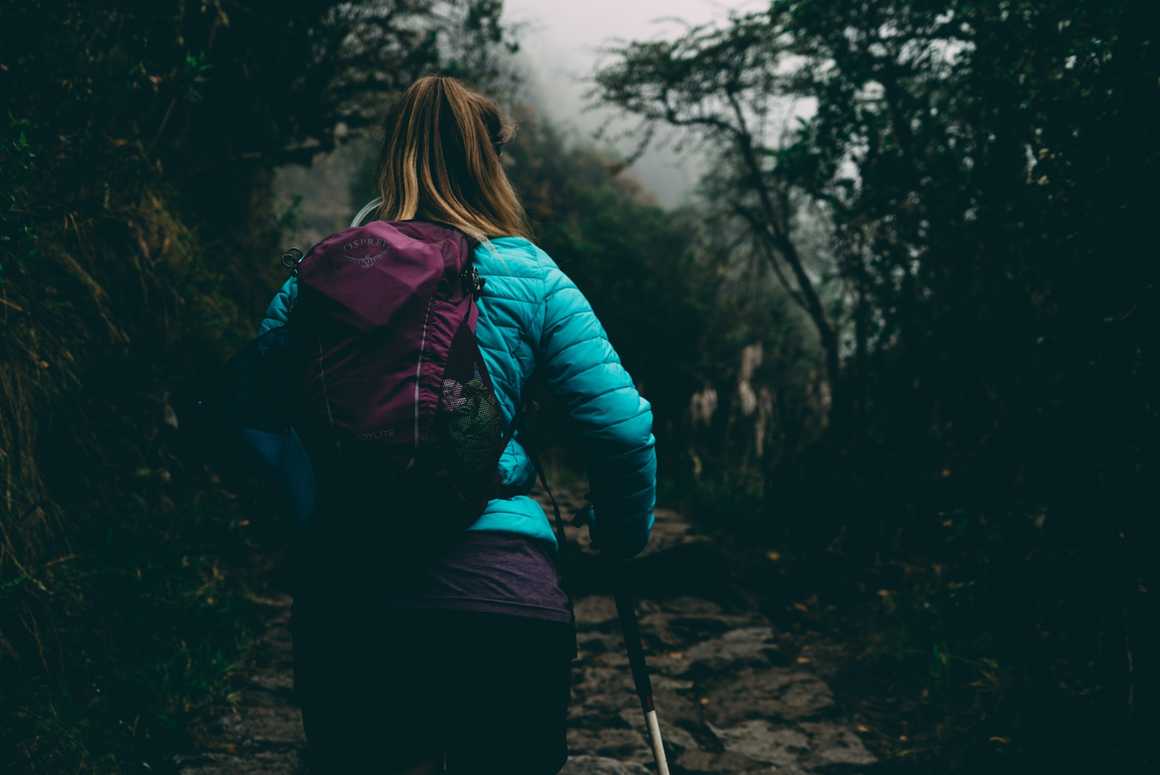 How many Inca trail permits are issued?
Just in case you weren't already aware, the number of visitors that are allowed to make the famous four-day trek that culminates in arrival at Machu Picchu is limited to just 500 per day. If that sounds harsh, it's because the Peruvian government wants to protect the trail from erosion so that it can enjoyed by future generations. And, if you think about it, you wouldn't really want to be shuffling along the Inca Trail in the company of thousands of others would you? If you want that kind of experience, try joining the queue at your main Post Office on pension day. Now, although there are 500 permits available per day, you need to factor in that at least half of these will be allocated to porters and tour guides. That means fewer permits for ardent trekkers like you and me, so let me say it again: if you want to do the Inca Trail next year (and since you're reading this, I'm guessing you do) apply for your permit now.
OK, OK, What's the rush for my Inca Trail permit?
Changes to the Machu Picchu Inca trail permit system 
In a nutshell, there's been a change to the way in which Inca Trail permits are allocated. Until 2016 permits for the Inca Trail started to become available from January 6th each year. Every January, there'd be a first-come-first-served scramble for the newly-released permits with tour operators vying with each other to bag permits covering every month of the year ahead. This means that availability for trekking the Inca Trail in a particular month (and especially in the peak trekking months of April and May) could sell out in a matter of hours. Basically, you snooze, you lose.
In an unanticipated move in 2016, the permit release date was brought forward a month to December. Any tour operator who missed the memo would have been caught out; given that the competition for permits is so fierce it's unlikely that there would have been many left to fight for by January.
Anyway, here's the BIG news. Permits for trekking the Inca Trail in 2019 will go on sale in October 2018. Yep, that's a full three months ahead of when they used to be made available. Obviously, we don't want you to miss out so our advice is to make your reservation to trek the Inca Trail in 2019 now (did I say that already)?

Yikes! What do I have to do?
How to get your Machu Picchu Inca trail permit for 2019
Well, firstly, don't panic. There's a reason that this blog is titled 'How to ensure you get your 2019 Inca trail permit!' You see, Kandoo Adventures is an authorised tour operator and we specialise in Inca Trail treks (and other Peru treks too). Get in touch with us now and we'll do everything in our power to get you one of these precious Inca Trail permits. Remember: time is of the essence!
Here's a bit of reassurance though; we've been booking folk onto treks to Machu Picchu for almost a decade now and we've never yet failed to get hold of the trekking permits we needed. We're not saying it couldn't happen, but if you help us to maximise your chances (I'll tell you how in a minute) the odds of you making that once-in-a-lifetime trek are pretty good.
So… here's what you have to do. Firstly, set a date (or, better still, dates) on which you'd like to do your Inca Trail trek. We know that with something like this flexibility on dates isn't always an option but, the more flexible you can be the better your chances.
Secondly, get your shizzle together. In order to obtain an Inca Trail permit you'll need to provide your full name, just as it appears in your passport, your passport number, your date of birth, nationality and your passport's expiry date (your passport should be valid for a minimum period of 6 months from the date you'll arrive in Peru. Just sayin').
Got all of that? Great! All you need to do now is get in touch with us, and we'll do the rest. By which we mean we'll apply for a permit for you, not that we'll come round and do your packing or choose some nice walking boots for you etc.
What do I do if I can't get an Inca Trail permit?
Like I said, Kandoo Adventures has a great track record for nabbing Inca Trail permits but it's worth re-emphasising that the permit allocation system is essentially a free-for-all and there are no cast iron guarantees. Frankly, we'll be gutted if we can't get you a permit, but it doesn't mean the end of the road for an outstanding Peruvian trekking adventure. Oh no. You have options.
If your heart is truly set on trekking the Inca Trail to Machu Picchu our best advice would be to apply again for the following year at the earliest opportunity. But if you want to get out there in 2018 and experience some of the magnificent trekking that Peru has to offer, there are alternatives. The trek to the ancient Inca city of Choquequirao, for example, is nothing short of fabulous and a lot quieter than the Inca Trail. But then again, there's also the spectacular Salkantay Trail, the Ausangate Trail, the short-but-lovely Lares Trail… I could go on.

It's also worth mentioning that, even if you can't get onto the Inca Trail this time around, that doesn't mean you can't visit Machu Picchu itself, which is open all year round. But let's not worry about that just yet. You have things to do. Preparations to make. An Inca Trail permit to apply for. Want the adventure? DO IT NOW!