Set deep within Peru's Andes Mountains, the ancient citadel of Machu Picchu has taken the top spot in TripAdvisor's latest landmark world rankings as voted for by travellers.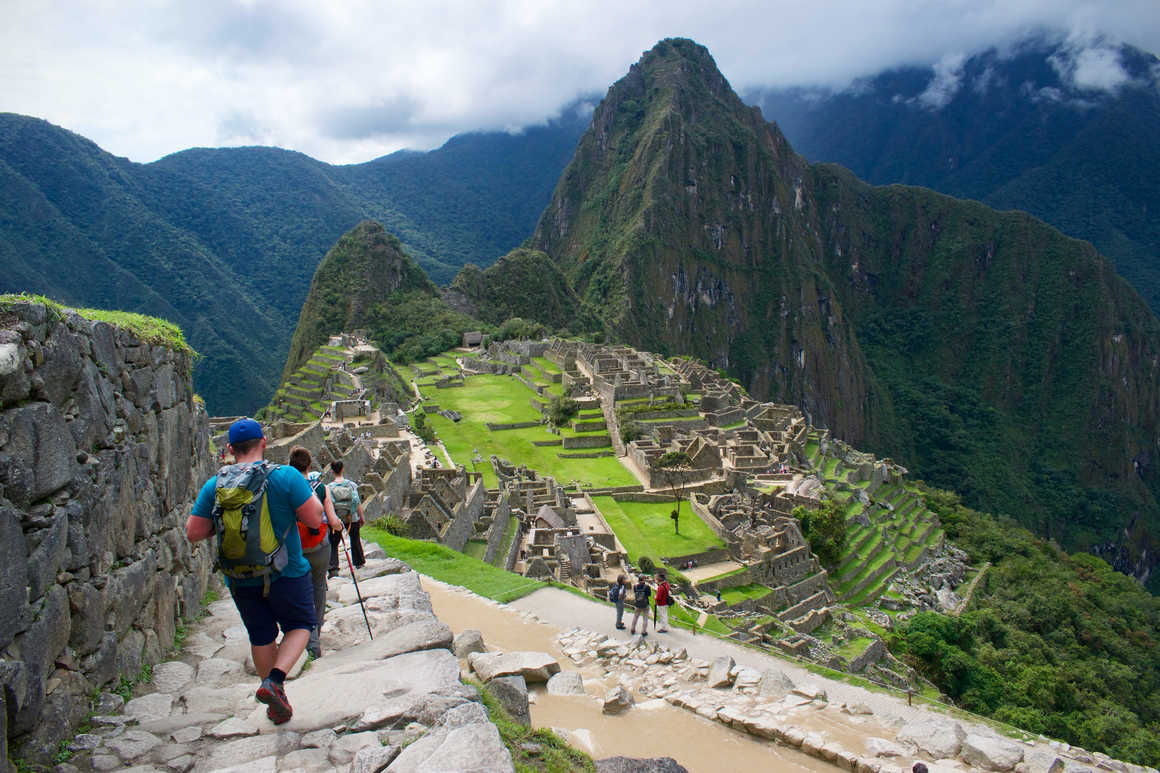 Deserving top spot for Machu Picchu
Getting to the top of this prestigious list is no easy task given the level of competition, however, no one who has visited the ancient Incan site could disagree that it deserves the top spot.
Not only is the famous site set atop a mountain ridge overlooking a deep river valley, the stonework and craftsmanship is nothing short of breathtaking.
To obtain the ranking list, TripAdvisor uses an algorithm that takes in to account numerous factors over a 12 month period. These include review quantity, quality and world landmark ratings.
Machu Picchu is no stranger to the top spot having been voted the world's number one landmark in 2014. However, the top spot was taken away from them in 2015 when Angkor Wat, a stunning temple complex in Cambodia, snatched the position.
In the latest traveller rankings, Angkor Wat has now slipped to third position behind Machu Picchu and the Sheikh Zayed Grand Mosque Center in Abu Dhabi, United Arab Emirates.
The historic site of Machu Picchu sits 2,430 meters above sea-level and was given the title of a Unesco World Heritage Site in 1983. Since that time the site has inspired millions of pilgrimages from every corner of the earth. Sadly, because of its popularity, the site is suffering damage and degradation and officials fear that certain restrictions may be enforced on the ruins.
Restrictions on the Inca Trail have already been enforced and only 500 permits a day are available to tourists and hikers.

Whilst it's currently possible to walk nearly anywhere among the ruins, many people believe that this will not last.
Outside of the international ranking, Big Ben took top spot in the United Kingdom and the Lincoln Memorial Reflecting Pool in Washington DC ranked top landmark in the United States list.
Top 10 Landmarks in the World as voted by TripAdvisor members
2. Sheikh Zayed Grand Mosque Center, Abu Dhabi, United Arab Emirates
3. Angkor Wat, Siem Reap, Cambodia
4. St. Peter's Basilica, Vatican City
5. Taj Mahal, Agra, India
6. Mosque-Cathedral of Cordoba, Cordoba, Spain
7. Church of the Savior on Spilt Blood, St. Petersburg, Russia
8. The Alhambra, Granada, Spain
9. Lincoln Memorial Reflecting Pool, Washington DC
10. Milan Cathedral (Duomo), Milan, Italy