Trekking gear has always been a tricky subject. When you meet someone out on the trail, you're likely to subconsciously scan their kit before you even say "hello". It can have the effect of being like you're on a catwalk when out hiking, especially when you are in the market for new gear.

There are the "best brand-name only" trekkers, who have the top-of-the-line shiny gear that matches the latest magazine ads and fiber research stats, and there are the hikers that push on in their trainers and jackets that have long since lost any weather-proofing they had to the winds of time.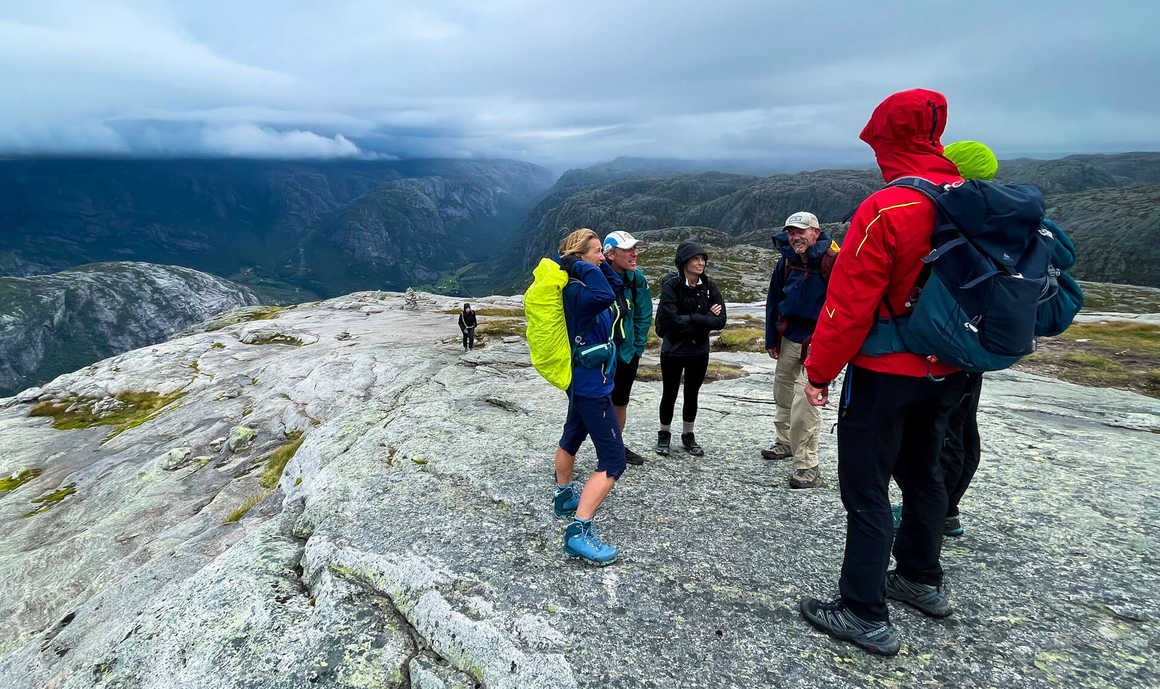 Most of us are somewhere in between. Good quality gear is expensive, and when we buy new items it takes a lot of thought and research. Certain brands evoke a certain sense of quality and there's A LOT of mixed information about what is the right kind of gear to buy. Here we've done our best to make some of those decisions a little easier and give some tried and tested recommendations.

Hiking Boots
Let's start with boots - this is by far the most important piece of hiking gear that any trekker can purchase, and it pays off to do a lot of research before deciding on the perfect pair. The perfect boots will help you withstand all weather conditions, be waterproof, lightweight, and protect your toes from impact.

Most of all, they have to be comfortable.
Hiking boots used to always just be made one way, with leather. These days there are two choices:
Leather - it's still heavily used in state-of-the-art boots, and it's most often used in one piece - this means that there are no seams that can be prone to leakage. The more "single piece" the better. Leather makes for very lightweight construction.

Single/Double synthetic - heavier but more waterproof materials. In fact, modern boots would not be possible without synthetic materials. Double booths have additional removable insulation.

Hiking boots come in all sorts of shapes and sizes, and you may also prefer to look at hiking shoes, which in some cases might do for light hiking. For a multi day trek though we do recommend boots as they support your ankles on those long and strenous walks. Importantly you'll find the better quality boots are ones that are hand made with care and attention, but they come at a price. Whether you are on a budget or ready to spend to have something lifelong lasting, here's the need to know information.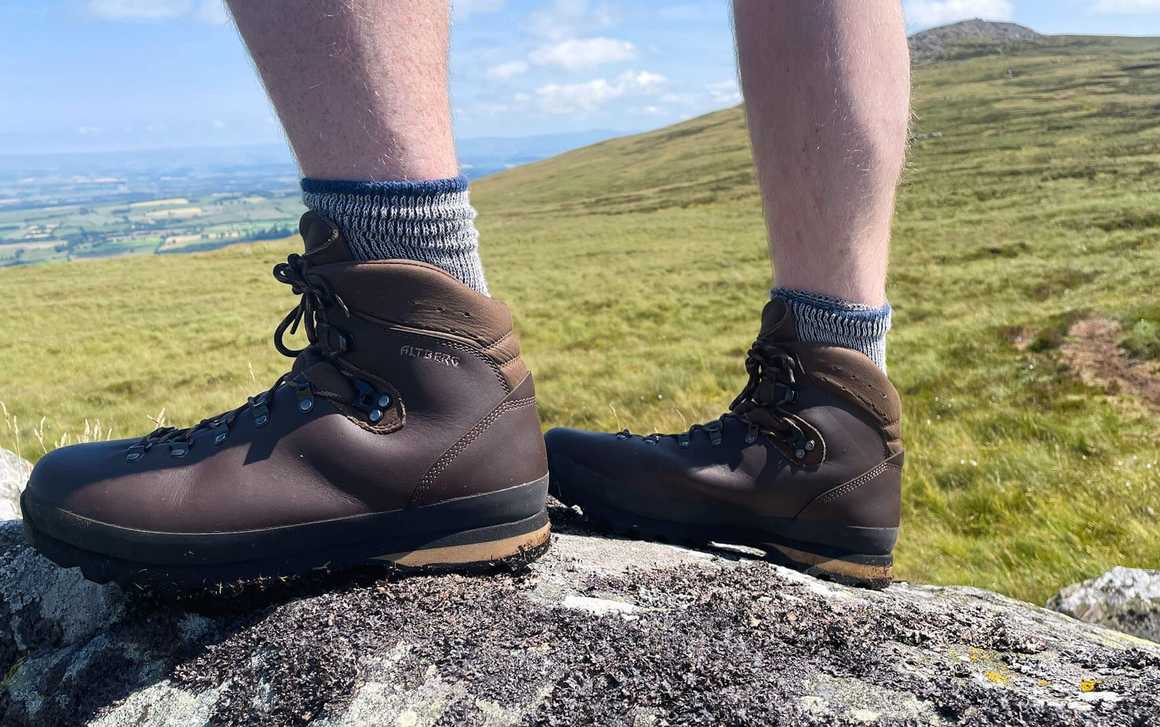 The way your boots fit is so fundamentally important. If you are trying on a pair the first thing you should do is take out the insole and place your foot on it. This is to see if your foot fits in the space of the insole. You may find your feet are wide and spill over the sides of the insole, this means the boots are too narrow for your feet, they will constrict and cause problems and feel uncomfortable after a short time. Similarly if there's lots of space between the outside edge and your foot and the sole, these boots are probably too wide for your feet.

If you get the wrong size or style of boot you could find your feet blister and ache after only a short hike, so imagine how they'd feel if you trekked the
Inca Trail
for four days?
With so many styles of boots out there, find the ones that are the right fit and feel for you, try a decent range, and be honest how they feel. Popular brands include
Scarpa
,
Karrimor
,
Asolo
and
Hi-Tec
.
Our best advice is to talk to someone in a store and get a proper fitting and test session. If you're planning on doing a number of hikes now and in the future, get something robust and long lasting, these will cost more, but they will likely last you a lifetime if you care for them.
Socks
Off the back of talking about boots, we quickly want to mention that socks can honestly be equally important. When buying your boots, a retailer is generally also going to sell hiking socks. Now the money for these might seem off putting and you might be tempted to buy a multipack of basic socks and call it a day. Buying some decent boots and then wearing cheap socks can be like putting the wrong size tyres on a car, they just won't work properly and cause problems. A good quality hiking sock will 100% make your hiking experience better and they will last a long time. If you're socks get holes in them half way up to
Everest Base Camp
you will know about it.
Jackets
Just as important as a good pair of boots, your jacket needs to be robust enough to deal with the conditions you're hiking in. The kind of jacket you need depends on the location you are hiking.

With
Kilimanjaro
we recommend many layers to be prepared for everything and we've published an exhaustive kit kit list here. But if you are looking for that essential outer layer for hiking there are three main jacket types to consider:
Hard Shell, Soft Shell and Insulated
A 'shell' is your first defense against the weather and can also refer to trousers hats and other outer layer clothing. With jackets there are two different types of shell, hard and soft. They are named as such based on their different construction which we've detailed below. Which one you wear is dependent on conditions, so having both in your outdoor arsenal is recommended.

An insulated jacket is technically a hard or soft shell with an insulating layer inside, you may or may not need one depending on where you are hiking. If you need to protect chiefly against wind and rain, you need to look at shells. If you're mainly battling the freezing temperatures you will want to look at adding an insulated jacket to your shopping list.

HARD SHELL
If you want to be chiefly protected from the elements like wind and rain you need a good quality hard shell. These are different to soft shells in that they are tougher, harder construction as the name suggest, giving them a robust and rigid quality. You'll know when you're trying on a hard shell, they feel like wearing some sort of armour.

Their tight construction helps rain roll off the jacket and prevents it soaking in. Gore-Tex is an industry waterproof technology, so looking for this in your hard shell will see you fare better in a proper downpour than a cheaper non Gore-Tex jacket. Also consider a 3 layer jacket over a 2 or 2.5 layer jacket system, so that you get maximum protection, however this comes with a weight cost. Look at brands like Rab, Patagonia and Mountain Hardwear for quality protection.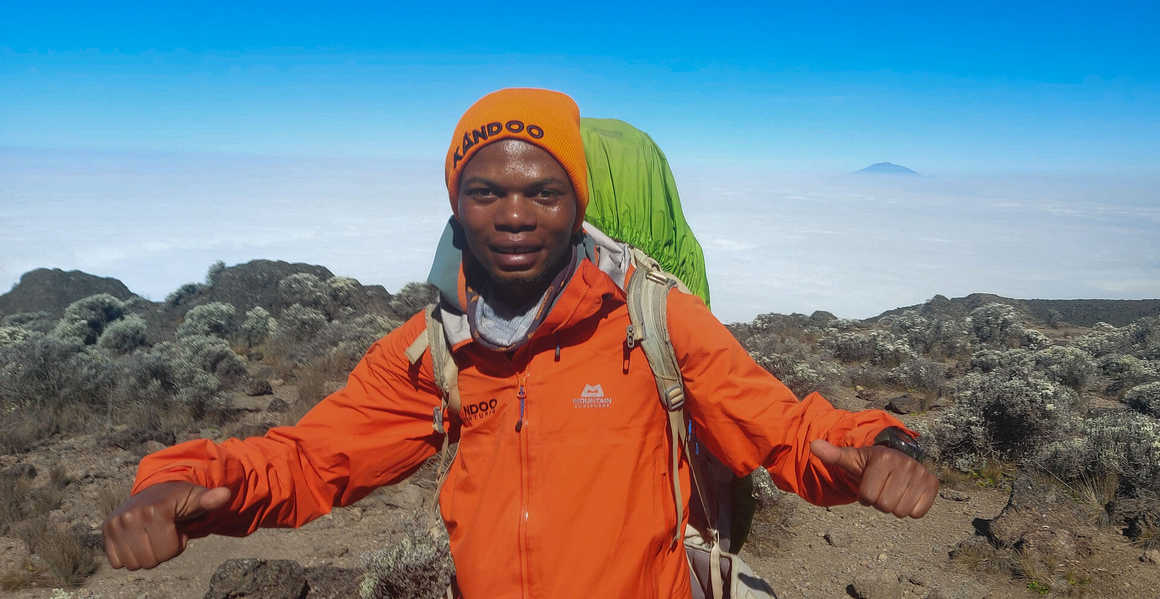 SOFT SHELL
Soft shells are generally more flexible in their construction than a hard shell and are more often used as a mid layer in a multi layer system. They offer decent wind and rain protection but are not as resitant to weather as a hard shell. However the major benefit of having a soft shell is mobility, they are generally easier to move about in. Thanks to a built in fleece layer on the inside, they are more comfortable to wear than a hard shell.

A soft shell would be good fit if you're looking to do casual hiking and actively avoiding bad weather days. A soft shell will stand up to a light shower, but not much more.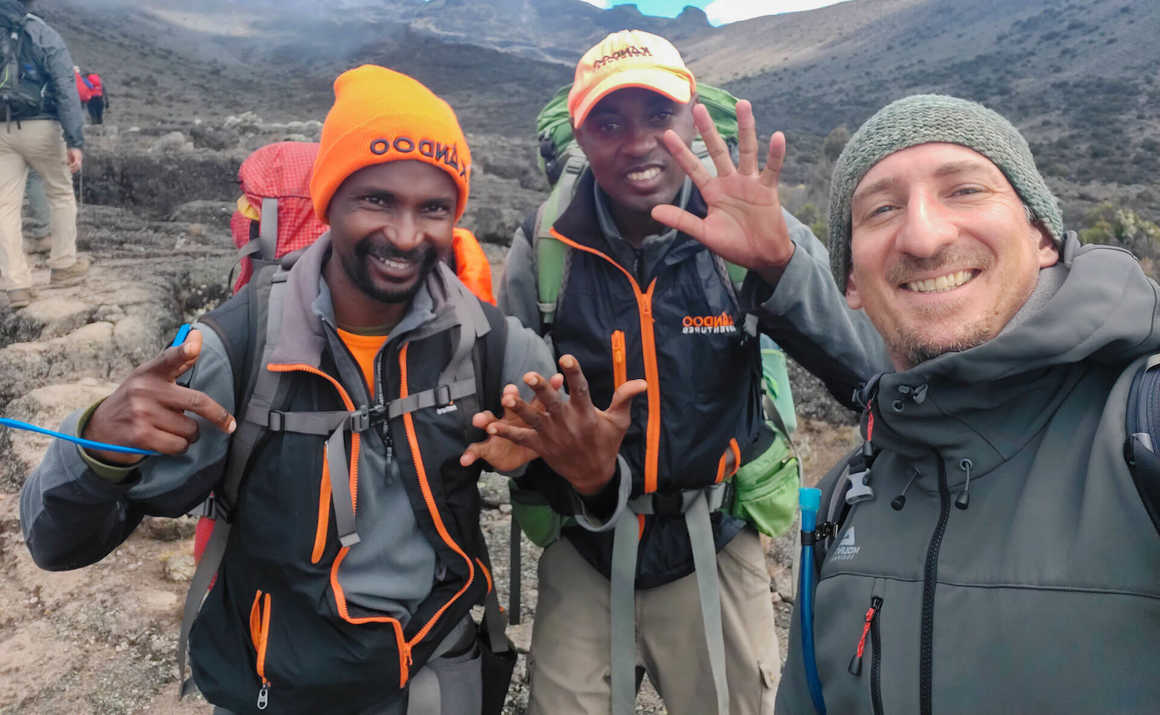 Insulated
Commonly having a distinctive ribbed look, an insulated jacket is usually stuffed with down (feathers), or a synthetic equivalent. You can get these with varying degrees of rain resistance. If you're going to have changeable weather, the more waterproof the better. Though an insulated jacket will afford great warmth and wind resistance, they are going to be less rain resistant than a hard shell.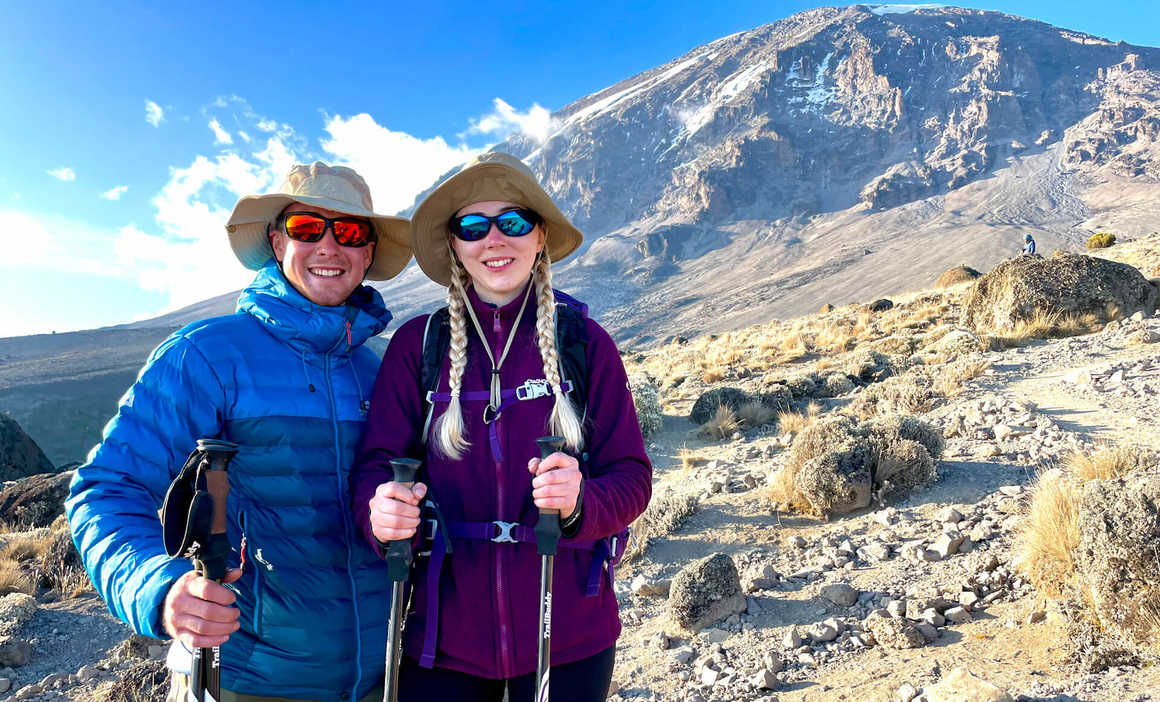 Photo: Two Kandoo climbers at Kilimanjaro - The blue jacket on the left is insulated, the purple top on the right is a thermal layer/fleece.
Additionally you can find hybrids that claim to do a combination of the above, and they can be attractive. With 3 in 1 hardshells that have a fleece or soft shell lining that can be removed so that you can wear one or the other, or both at the same time. The downside with these products is overall weight and bulk. But you wouldn't be going wrong to get something that pulls double duty if it saves some money.

Our golden rule with any of the above is to try on multiple types and try to be aware of jargon on cheaper clothing that might make you think it's more rain resistant than it lets on. There are many variations on Gore-Tex that can be effective. However the promise that Gore-Tex delivers is tried and well tested so we always recommend you choose a brand that uses this in their jacket material.

Backpacks
No essential hiking or trekking gear list would be complete without mentioning the backpack - a piece of equipment that you cannot do without. Where else are you going to put your toilet paper, camera, insect repellent, clothes, extra batteries, first aid kit, sun protection, water bottle, food, and other most essential gear?

We're going to focus on your daypack, as on all our trips this is going to be the thing you will chiefly carry on your back throughout your adventure. A day pack is considered to be anything between 20 to 50 litres in size. So first hurdle, what size of daypack do you need? Whether you're carrying a camera, lots of water or all your waterproofs all the time to be safe, you need to consider which size works for you. With nearly everyone the easiest and best thing to do is land in the middle and go for a 35 litre day pack. Big enough for your lunch, waterproofs and all those little things you need.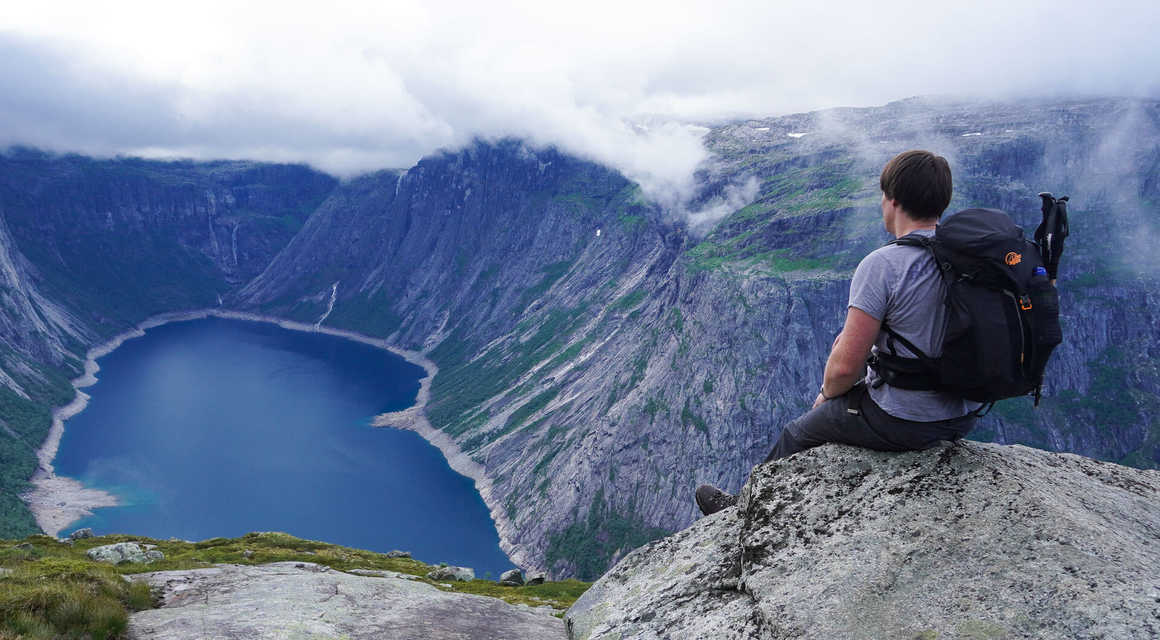 But what other features do you need? Again this can be a minefield, but we'll reinstate our golden rule here, try many different types and see what works for you.

Reliable rain cover
Hip belts (help to redistribute the weight and keep it off your back and shoulders!)
Many adjustment options
Lightweight
Breathable and ventilated
Compartments for hydration
Padded back
Internal frame
With backpacks again, we recommend not cheaping out, but don't feel you need to go overboard. Our top tip is you want a well constructed pack that is designed with air space between your back and the bag. One essential tip is to try all the zips and clips and see how they feel and behave. It seems silly, but with so many different systems out there if you struggle to work them in the store, you will likely get frustrated on your hike. Trust us, if you're in Iceland or Greenland and want to grab a photo of a whale you just spotted, you don't want to struggle getting to your camera.

It can be down to how they look to you, but do also remember it's about how it feels on your back. We recommend looking at daypacks by Osprey, Low Alpine, Berghaus and Rab.

Trousers
We cannot emphasise enough how good a pair of hiking trousers are for comfort out on the trail. All hiking trousers are designed to be lightweight, but not all are created equal. The best thing to again is try many types in a store and ask yourself what features you will likely need.

Zip offs so you can quickly convert to shorts are amazing and come in different forms. If you're planning on hiking in various conditions throughout their life span then zip offs are a great option. Again test these to make sure they won't frustrate you on a hike. They are ideal for hiking in places like
Norway
,
France
or
Italy
when you can have different types of weather.
If you want all weather trousers you can get waterproof walking trousers but an all in one solution will cost you and leave you with less flexibility and more weight. Getting a simple comfortable and cheaper walking trouser and an additional pair of overtrouser waterproofs are a good option. It just means if you're caught out you'll need to quickly whip them on mid hike.

With waterproof overtrousers do check to see if you can get them over your boots so you can swiftly change into them without taking your boots off. Also like your jacket, try and get Gore-Tex for maximum water resistance and breathability.

Finally
At the end of the day it's all about making sure you come to the end of your hike happy and dry, whatever the weather. As they say in
Norway
"There is no bad weather, only bad clothes!"
, and if you're smiling after a torrential downpour and an epically long hike like Dan in the picture below, then you've made some sound gear desicions.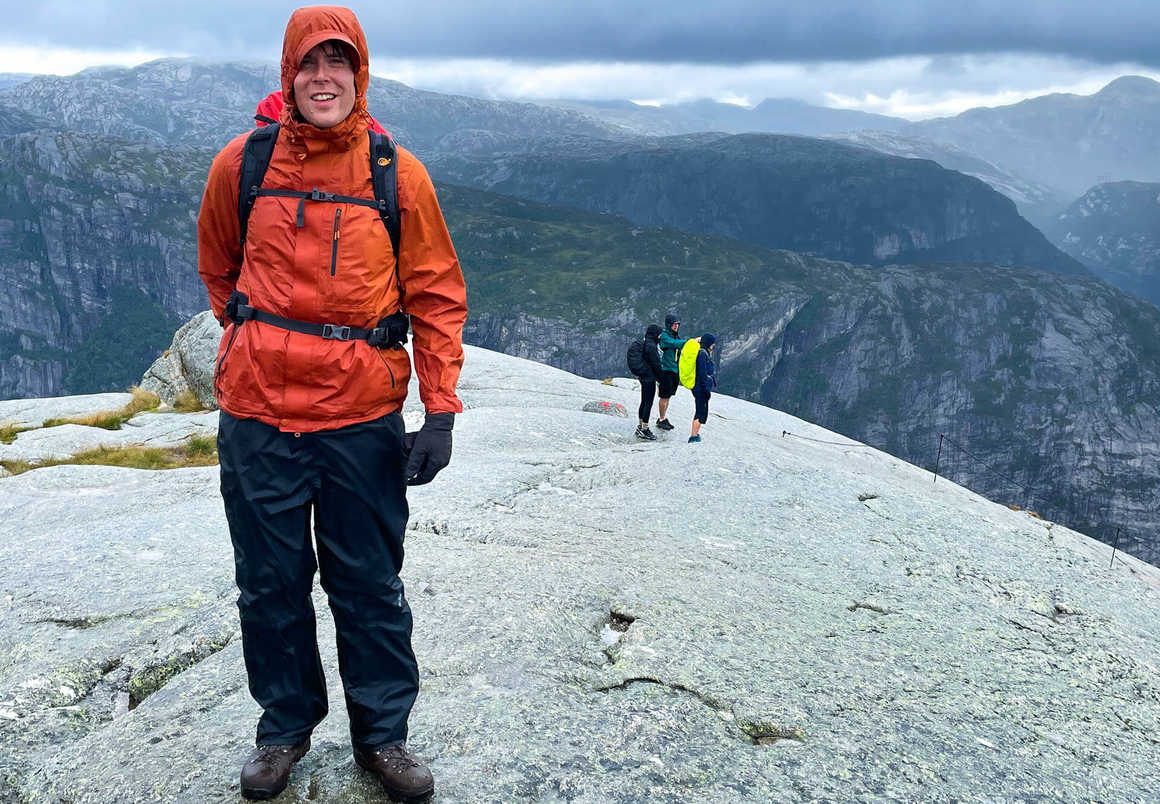 Photo: Kandoo adventurer hiking in South Norway after a downpour wearing the essential gear for hiking.
There may be some admissions in this post, depending on how big your hike is you might also be looking at poles, water bladders, sun hats, gloves etc. We hope this advice helps you chose the most essential things you need to start going hiking.

Are you going on one of our adventures? We have detailed packing lists for some of our most popular treks, including some advice and suggestions. See any of the blogs below: