Kandoo Adventures travel expert Jo recently went on our Kayaking and Hiking in the Lofoten Islands trip. Now she's back on dry land we asked our customers to submit their questions about the Lofoten islands for Jo to answer.

How many days do you need in Lofoten?
The Lofoten Islands are pretty massive, so to explore them fully would realistically take several weeks. However, our 10 day Hiking and Kayaking trip takes in the most southerly and iconic parts of the islands. As it's a 3-4 hours ferry ride from Bodo to Moskenes you end up spending 8 days actually on the islands, which is a great amount of time to take it all in.

What is the most scenic part of the Lofoten Islands?
Where we were in the most Southern part was spectacular. The most impressive view was at the summit of Volandstinden, where you could see everywhere you'd been and everywhere you were going to go. It was a real birdseye of this area of the Lofoten Islands. From the water Volandstinden looks like a huge imposing mountain, but it's not actually a long walk to get to the view point. The views are just utterly outstanding.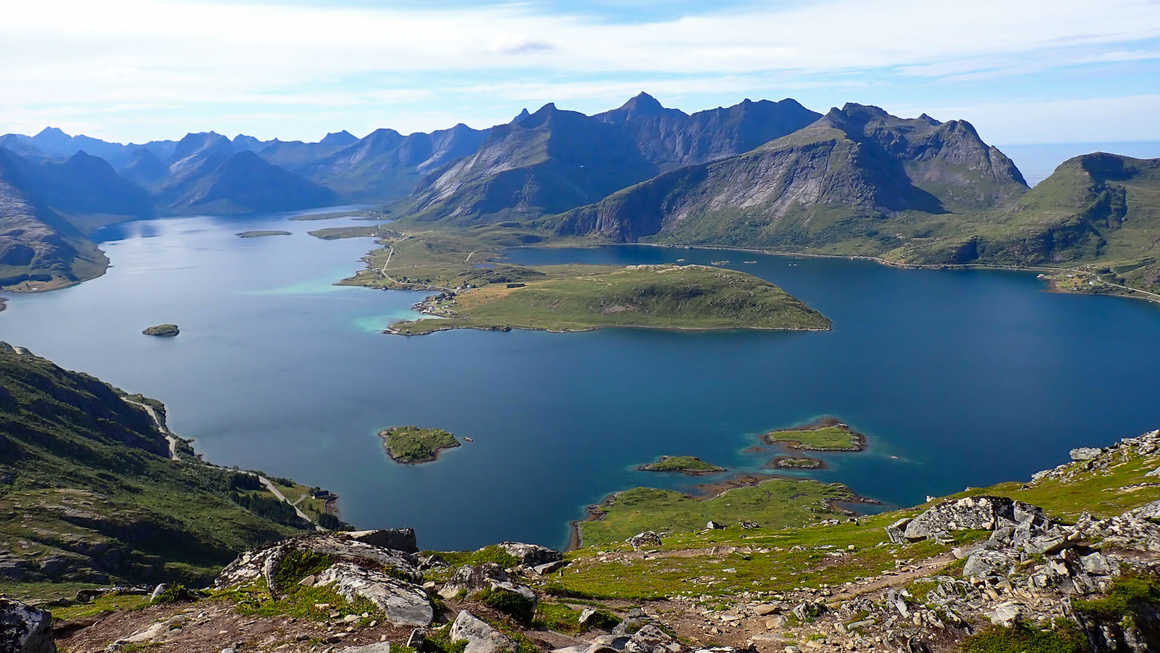 What is the best month to go to Lofoten?
August, which is when I went, is the best time to go anywhere in most places in Norway including Lofoten. You'll experience nice 20+ degree temperatures and it only occasionally rains during August (if it does at all).

Are there any Orcas in the Lofoten Islands?
Yes, though I didn't see any on my trip. I did see dolphins, otters, mink, white tailed eagles, kittiwakes and the usual sea creatures like jellyfish and starfish.

What do you wear to kayak in Norway?
In the kayak I wore standard hiking clothes under a dry suit. Then over that a buoyancy aid (life jacket) and a spray deck (a neoprene skirt that covers the hole which you sit in the kayak). Finally some over shoes or crocs for your feet.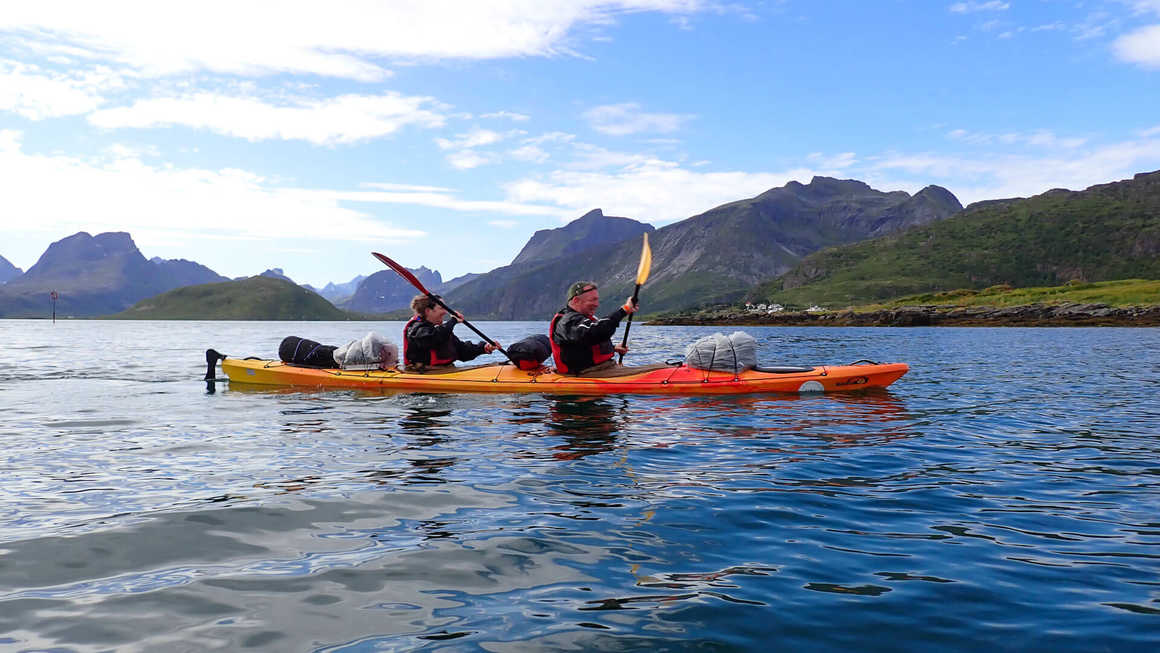 Do sea kayaks tip/capsize easily?
Our sea kayaks were so heavy because of all the gear packed in them that they are very difficult to capsize. You would have to intentionally try very hard to tip it over so far that it capsized, our kayak was very stable.

Got more burning questions about kayaking and hiking in the Lofoten Islands? Get in touch with us by calling +441283499980 or submit an online enquiry and we can send you all the information about our amazing trips.