The lofoten islands, Norway
If you want to take a truly unforgettable trip to Norway, consider exploring the Lofoten Islands. Let's look at everything you should know before you go. To enjoy the best possible trip to the Lofoten Islands, keep these 10 tidbits in mind.

1) Be Prepared For Unpredictable Weather
When you visit the Lofoten islands, it quickly becomes clear that the weather is a force to be reckoned with. It can be quite unpredictable, changing dramatically even on the same day. Consider dressing in layers so you can peel away or add clothing as the sun comes out, or it gets cloudy again. If you plan on spending time outdoors hiking, definitely wear waterproof gear.

2) There's Been a Recent Tourism Boom in Lofoten
The Lofoten Islands is currently dealing with a large influx of tourists. Many are there because they have seen pictures of the islands posted by Instagram influencers. Lofoten is trending, to say the least.

While this beautiful place certainly deserves the attention, keep in mind that it wasn't created as a large tourist attraction. People live and work here. While the vast majority do appreciate the attention and admiration Lofoten is receiving, it's important not to be intrusive.

Also, because of its popularity, things are often booked well in advance. Advanced planning and making reservations well ahead of time is key. July and August are the best months to visit Lofoten. The weather will be most hospitable, and it's a perfect time of year to explore the summits of Lofoten.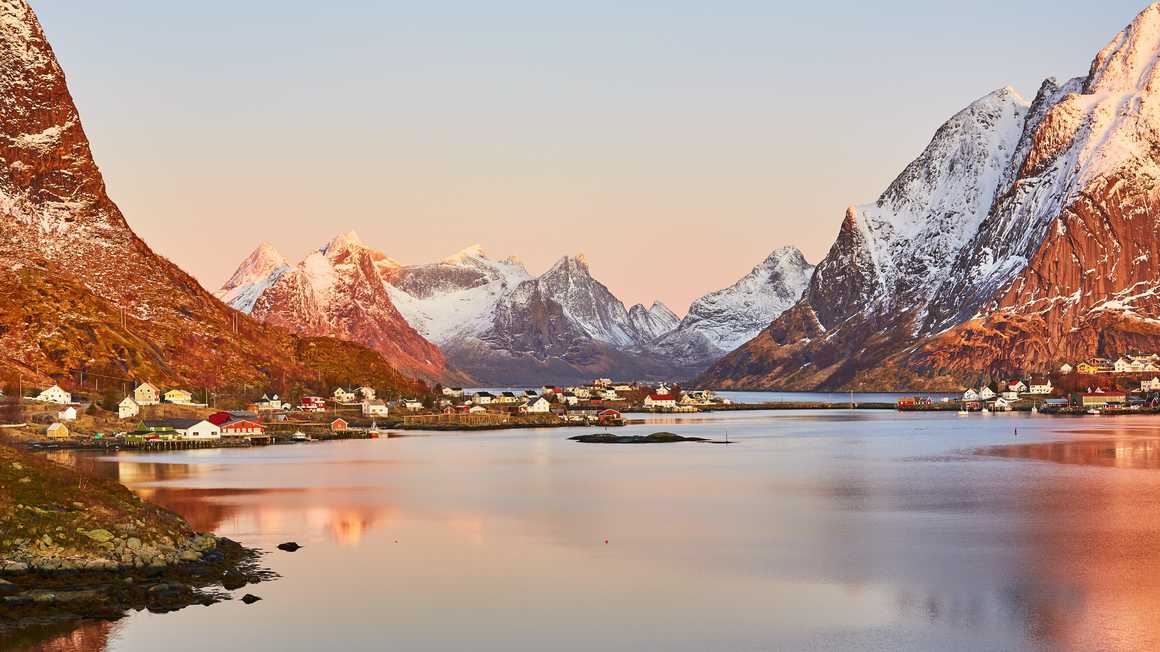 3) Winter Hikes Are Beautiful But Potentially Treacherous
The summer and early autumn months draw the most tourists to Lofoten, although some choose to come and experience winter here. You can enjoy some absolutely amazing hikes through the snow, but keep safety in mind.

First, be certain you have the right clothing and equipment. Know the terrain you will be on. Choose your footwear accordingly. You'll need good hiking boots at the least. On some trails, you'll have to have snowshoes or skis.

Don't attempt a winter hike without a guide, unless you are exceptionally skilled at hiking in severe winter conditions. Hiking with a guide is the best way to learn about local sites and traditions.

If you do go alone, talk with locals about which trails are safest in the event that you are caught in a sudden snowstorm. As always, follow basic safety protocols, and inform someone of your intended route.

4) Adventure Tourism
Until recently, Norway tourism was largely associated with the retired set who were interested in Norwegian cruises. These days Norway attracts more adventure tourists, who come ready to spend their days and nights heavily immersed in exciting activities.

Every year, tourists come to challenge themselves by climbing, fishing, arctic surfing, and hiking or kayaking in Lofoten. Norway is also an attractive destination for cyclists.

Because the tourist demographic here is younger than the rest of Norway, the accommodations and other travel options reflect that. There are budget options such as hostels and campgrounds. However, even the more high-end hotels and lodges work hard to attract younger, adventure travellers.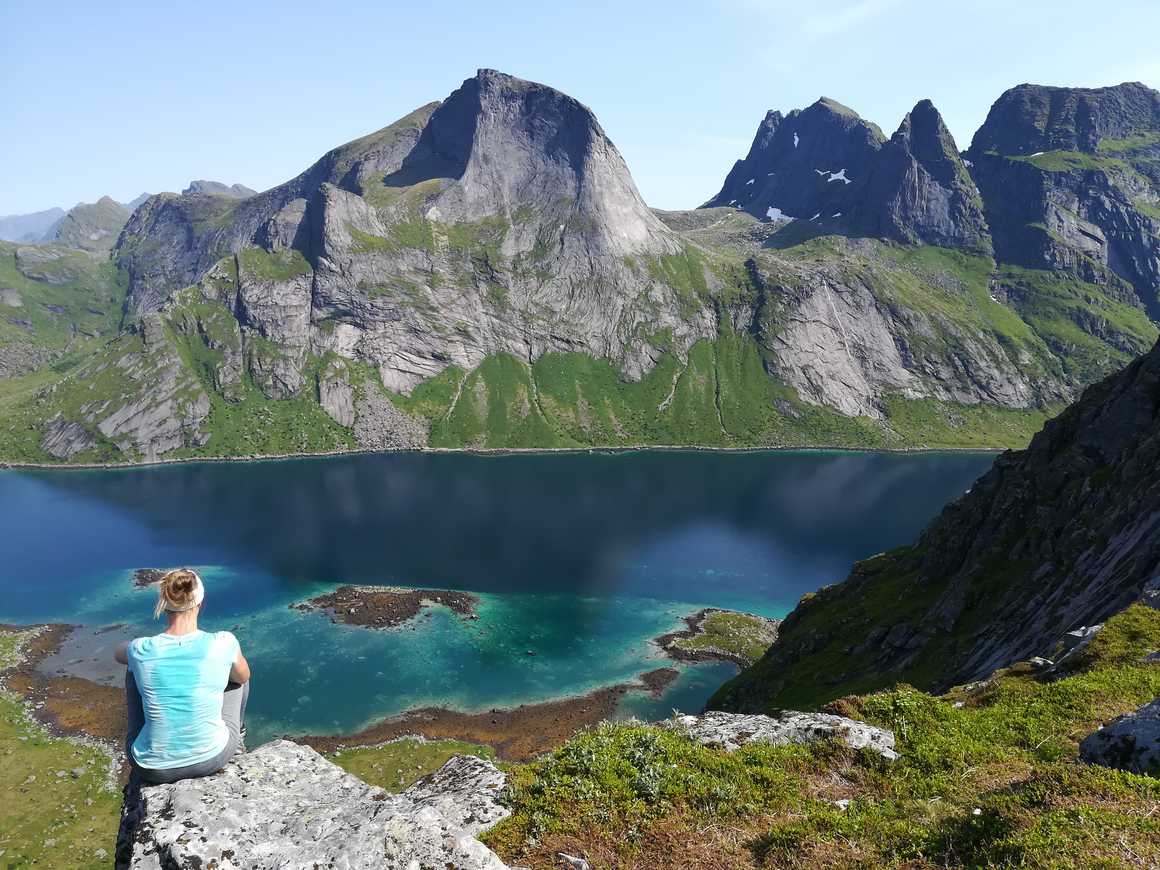 5) Lofoten is a Dream Location For Photographers
Whether you are a professional or an amateur, you should absolutely take your camera equipment with you. You'll have many opportunities to capture some spectacular pictures. If you follow other photographers on Instagram, you're more than likely to have seen some of their amazing shots of Lofoten. So be prepared for stunning views around every corner, bring spare SD cards and give yourself plenty of time for stops during your travels.

6) Taking The Ferry From Bodø is an adventure
Many tourists enjoy taking the ferry in from Bodø. It's a four-hour trip, and a really cool experience. The water can be quite choppy, so if you tend towards seasickness, you should be prepared with your favourite motion sickness remedy.

7) Driving or Flying Into Lofoten is an Option
If the idea of a four-hour trip across rough waters isn't appealing to you, don't worry. Tourists can also fly directly to Lofoten. You can check prices and flight schedules online.

Your other option is to simply drive there. There is a bridge connecting the northern portion of the archipelago to the mainland of Norway.

8) Transport can be tricky
You really cannot explore the islands on foot. Public transportation isn't really an option to get around either. It is worth including funds for a rental car in your budget, or join an adventure group like Kandoo Adventures and explore with like-minded fellow travellers.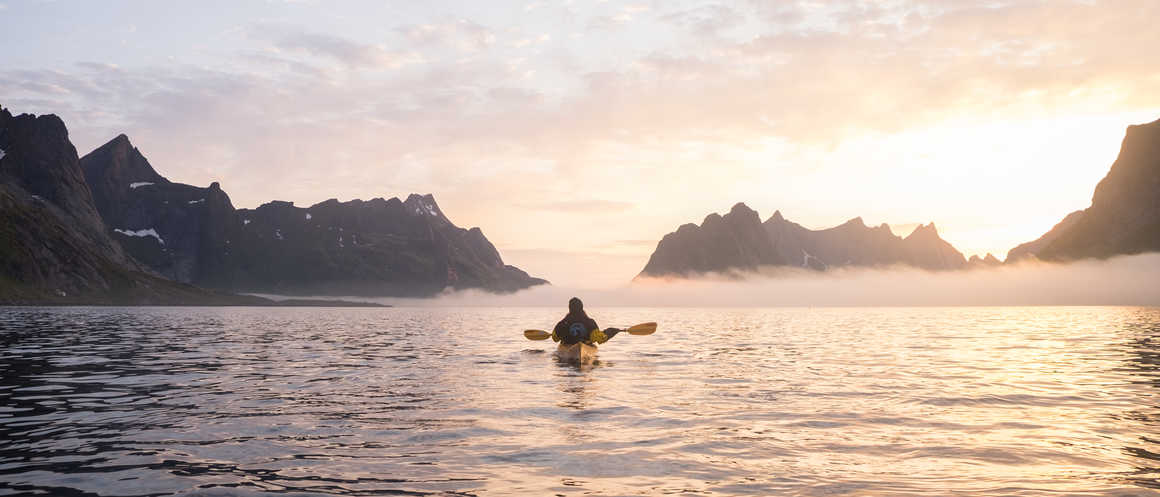 9) The illusive Northern Lights
If location was the only factor, you should be able to see the Northern Lights from Lofoten quite easily. That along with the warm weather there would seem to make it the ideal location for this.

Unfortunately, the weather can be an issue for some. The coastal rainfalls of Lofoten often lead to cloudy nights and can obscure your view. However, if you are lucky enough to experience a bright, clear night during your time on Lofoten, the view of the Northern Lights is absolutely spectacular.

10) What to pack
No matter how you wish to enjoy your adventures in Norway, preparation is key. You'll want everything you need at your fingertips, because jogging off to the local kit store simply won't be an option. Learn what equipment will be supplied for you, and what you need to bring along. Know what activities you will be participating in, and base your packing list on that. Of course, you must also consider the season. Check out our blog on what to wear when kayaking in Norway.

One very important note about your clothing; cotton is soft and comfortable, but absolutely inappropriate for the cold and often damp climate of Lofoten. Cottong tends to stay wet, and loses its ability to keep you warm once it is drenched. Choose clothing made of Goretex or similar materials that are rated for outdoor use. It's also helpful to have spares for everything you wear so you can swap into something dry.

Final Thoughts
We hope this gives some insight into the conditions in the Lofoten Islands, Norway. There are so many adventures to choose from here, whether you travel alone, with friends, or with a group. Be prepared for the experience of a lifetime in stunning Norway.