Jordan Travel Guide
There are plenty of reasons why Jordan should be on your travel bucket list. Located in the Middle East, Jordan is bordered by Syria from the North, Iraq from the Northeast, Saudi Arabia from the East and South, the Red Sea from the South and Israel from the west. Jordan is a welcoming, lesser-visited country and safe place for solo travellers.

If you're looking for a new country to explore and a totally unique experience, Jordan is the ideal destination and is one of those special places where you may unexpectedly leave a piece of your heart and soul behind. From the ancient hand chiselled city of Petra to the vibrant capital city in Jordan, Amman, Jordan's rich history and vibrant culture offers a truly unforgettable experience for all travellers visiting Jordan and the Middle East.

We recommend trekking because it is the single best way to see a place like this and the impact it has is much more powerful. Tour buses tend to be like spaceships that drop you off in one location and it can often feel like it's a bit out of context. Trekking takes you up close and personal, allowing you to gain more understanding of everything around you and experience the culture, textures, hot desert air and takes you off the beaten track.

To accompany our Travel Guide to Jordan, we have put together a list of the top 10 places you must visit when travelling in Jordan.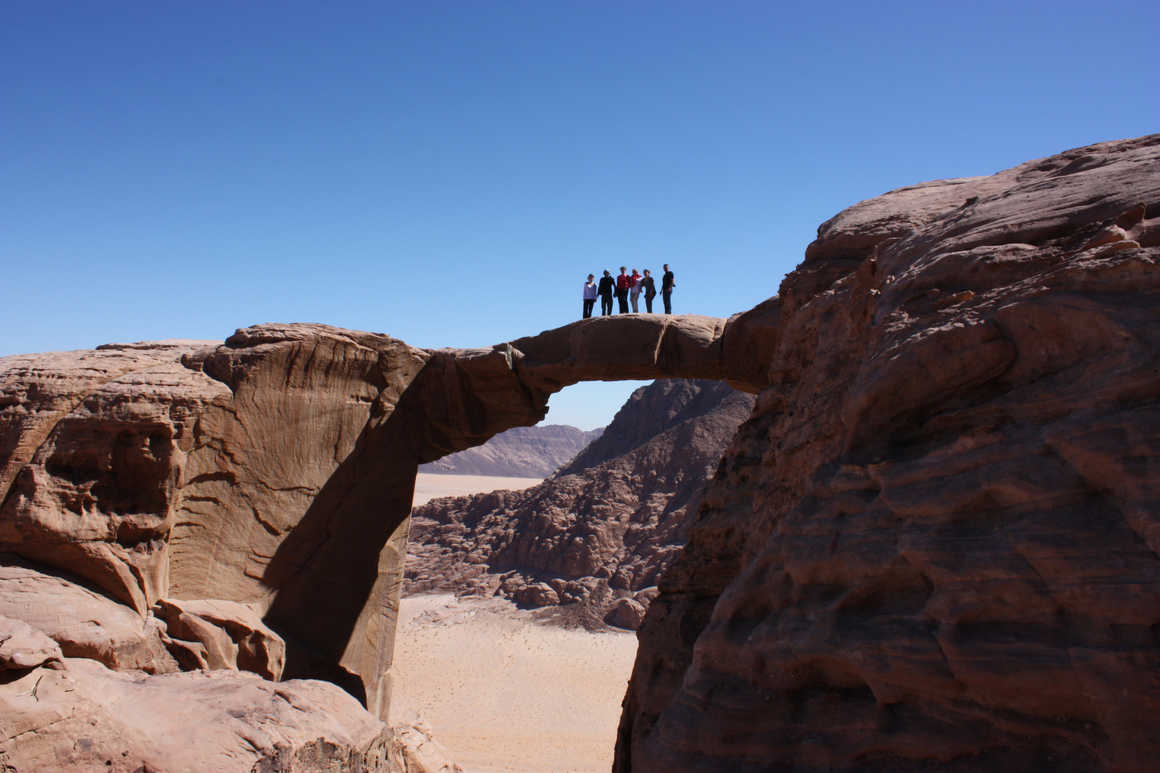 1. Amman
When visiting Jordan, make sure to look around Amman instead of immediately rushing off to a planned tour. If you are travelling to Jordan, this will most likely be the first place you visit as flights to Amman are the best way to access the country. There are plenty of sites to visit and things to do in Amman, the capital city of Jordan, before you head off into the desert with your backpack.

Whether it's an ancient Roman city, Byzantine ruins or desert castle from the early Middle Ages, Jordan has a rich history that tourists can explore. You don't have to travel far to see some of Jordan's most fascinating archaeological sites including a restored Roman Theatre and ruins of the Temple of Hercules in the Amman Citadel which are a short walking distance from one another.

The city also offers an amazing setting to explore Jordanian food, culture and art. Amman has a surprisingly vibrant hip hop and street art scene that has a unique vibe. Rainbow Street is a popular destination with visitors, hosting a number of authentic cafés and souvenir shops. There are several art galleries and museums worth seeing such as the Royal Automobile Museum and the Jordan Museum that host impressive archaeological collections.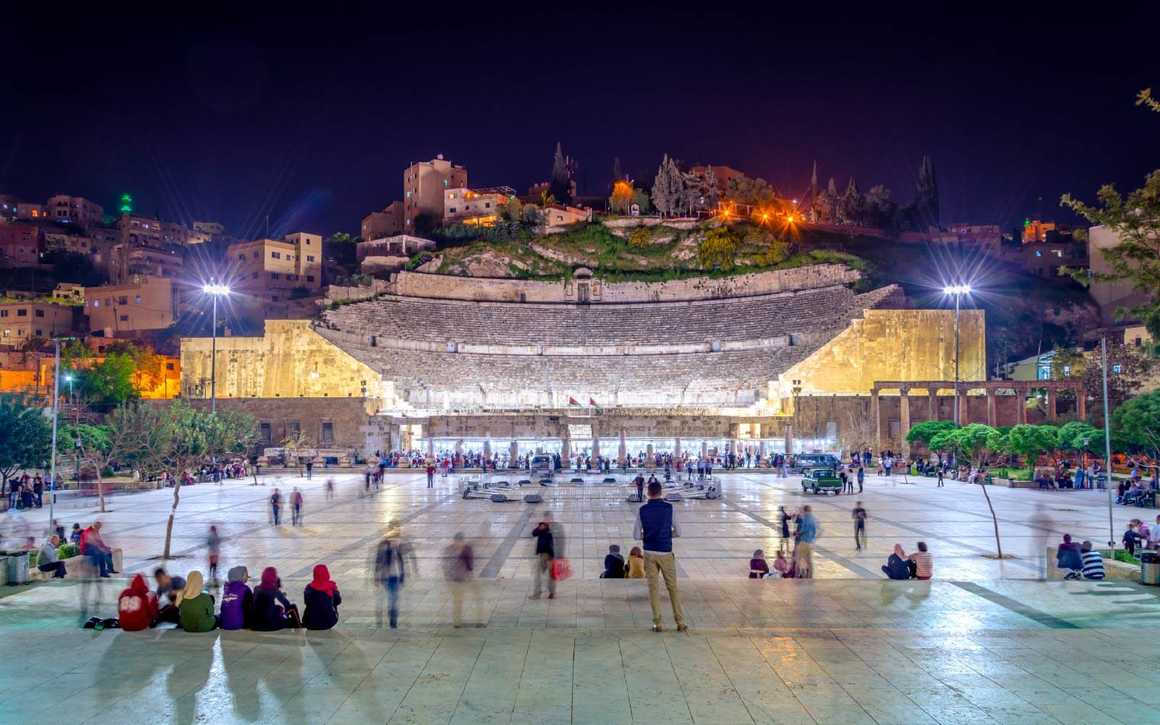 2. Red Sea
Taking a trip to the Red Sea in Jordan is a fantastic way to experience some of the country's natural beauty. The port city of Aqaba overlooks the Red Sea in Jordan. The clear blue waters are home to a diverse array of marine life, making it a popular spot for snorkelling and diving. Diving in the Red Sea allows you to explore some of the worlds most beautiful coral reefs, including the famous Yamanieh coral reef. Whether you are an experienced diver or novice, a visit to the Red Sea is a must when visiting Jordan.

If you're looking for a relaxing beach holiday, Red Sea resorts are the perfect setting to relax and enjoy the glorious scenery. There is 27 kilometres of coastline found along the Red Sea in Jordan, upon which there are many seaside resorts which offer the perfect place for you to unwind after your trip exploring Jordan.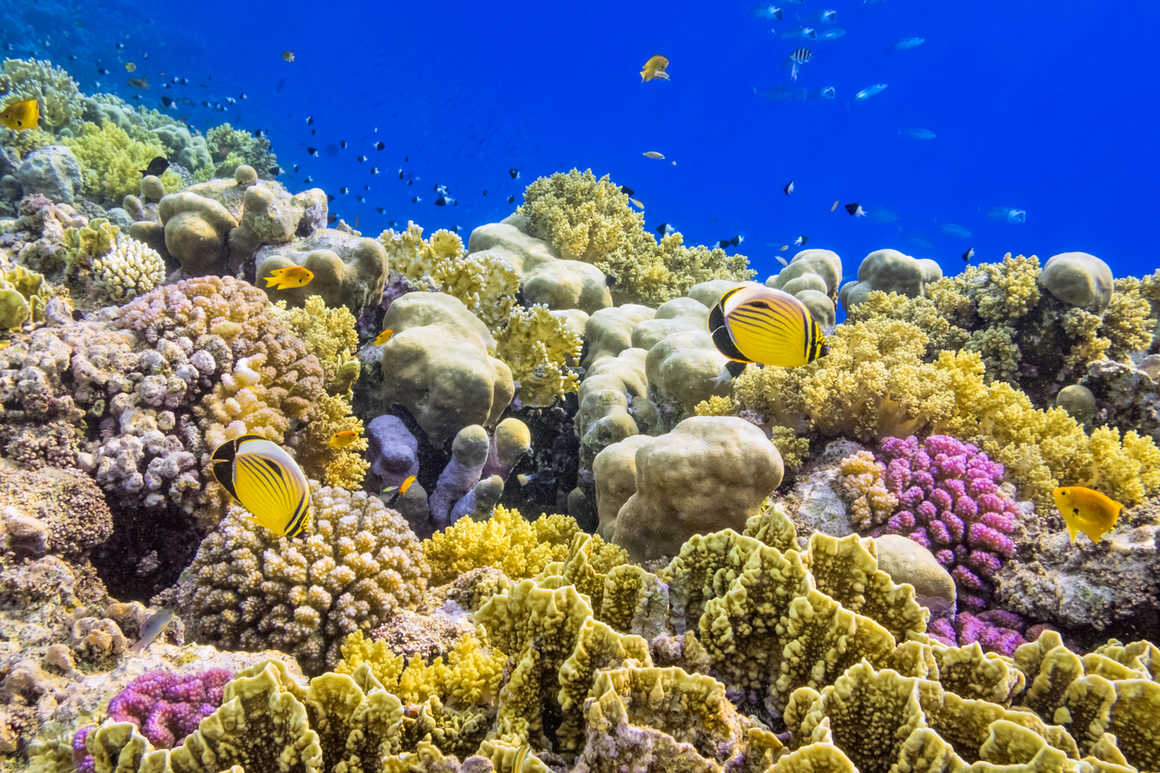 3. Dead Sea
Visiting the Dead Sea is a one-of-a-kind bucket-list experience for anyone visiting Jordan. The Dead Sea is a saltwater lake located at 418 meters below sea level, the lowest point on earth. You can reach the dead see in about an hour by car from Amman, the capital city of Jordan. It is most famously known for its high salt content, which makes it easy to float on the surface, and crystal-clear aquamarine waters. Don't expect to be doing much swimming though as the water in the Dead Sea is so dense and mineral-rich that it's difficult to do much more than just float!

Within the Dead Sea region there are also lots of hiking opportunities and fascinating historical monuments to visit such as the Qumran ruins and Wadi David valley. There really is so much to do and see when visiting Jordan, incorporating a trip to one of Jordan's historic monuments with a dip in the Dead Sea is a great way to make the most of your visit.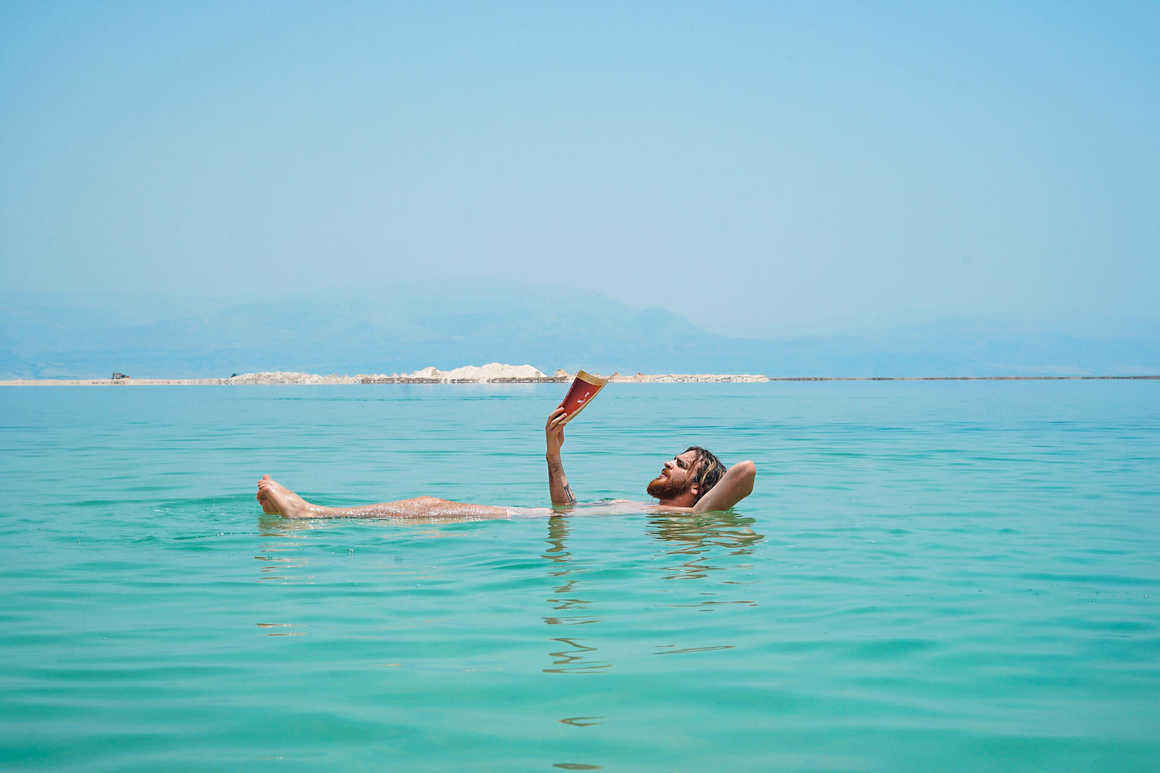 4. Wadi Rum
Located in the Southern region of Jordan, Wadi Rum is a sandstone, granite rock valley and UNESCO World Heritage Site. Wadi Rum desert, also known as the Valley of the Moon offers one of the most spectacular landscapes in the world and is known for its huge mountains, dunes and caverns. The valley was also used as a film set for Lawrence of Arabia in 1962.

'Wadi' is an Arabic term that basically means riverbed, with or without a running river. Wadis may be flowing with water or simply laying on a valley floor, waiting for rain to come. They make up a distinct and special ecosystem in the desert and the arid lands of the middle east.

'Rum' is a term for Romans, and the whole area of Wadi Rum is thought to be named for an ancient lost city. This picturesque place in Southern Jordan was inhabited by people for thousands of years, whether they were here for long periods of time or just passing through. On your trip to Wadi Rum look out for ancient petroglyphs that can be found on the rock faces.

The Wadi Rum valley offers a number of unique experiences including camel and horse riding, rock climbing, hiking through canyons and stargazing. It's the ultimate playground for adventure lovers!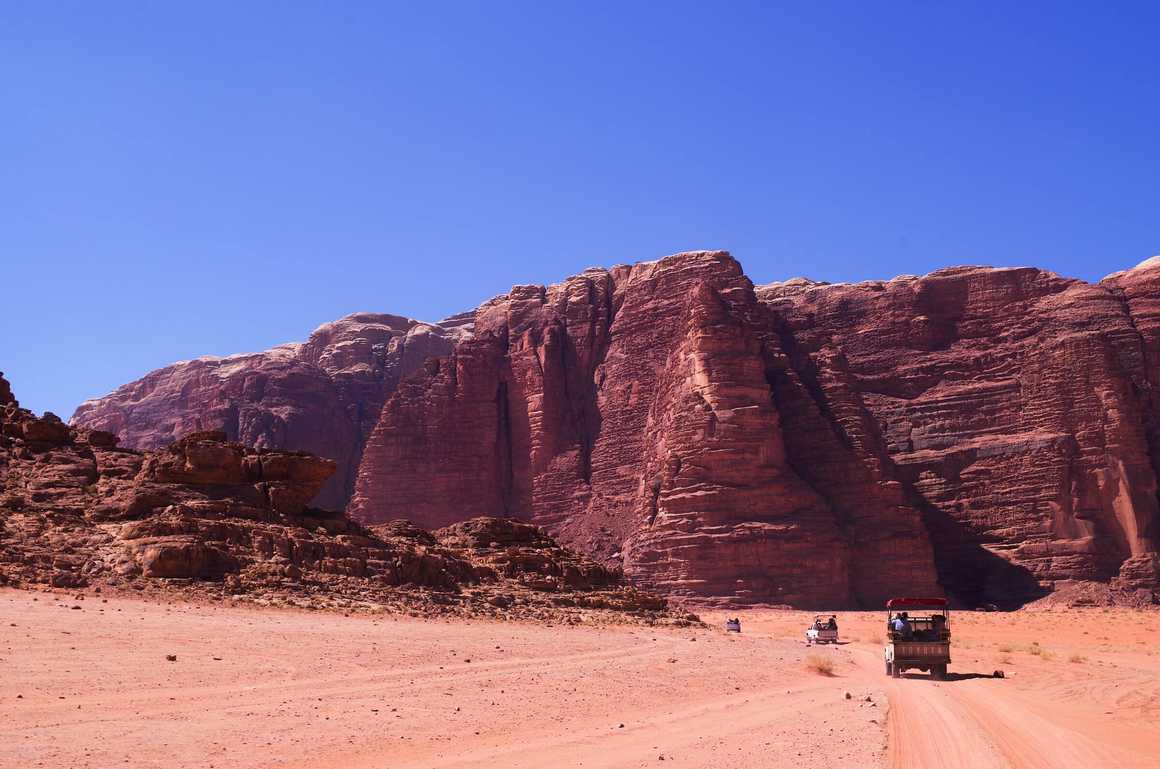 5. Petra
Perhaps the most well-known of Jordan's sites, Petra is a must-see destination for anyone visiting Jordan. The ancient city was carved into the rockface over 2000 years ago and is one of the most famous archaeological sites in the world. Often referred to as the Lost City of Petra, it was never really "lost" but just kept a well-guarded secret for centuries. It is believed that Bedouins, the desert nomads, used this site as their stronghold for centuries.

Petra is one of the most stunning examples of human engineering and imagination of the ancient world. Petra was established as a capital for nomadic merchants who created the Nabatean Kingdom in the 4th century B.C. It later becomes a Roman, and then later still a Byzantine city. The almost abandoned Petra was ruled by Muslims after Saladin declared victory over invading Crusading forces.

There are lots of things you can do when visiting Petra so you might want to consider spending at least two days exploring all the site has to offer. Inside Petra you can travel through the Siq canyon pathway and see incredible monuments such as the Obelisk Tomb and Treasury. Following rock-cut steps, you can climb to the Monastery that is tucked into the mountain.

It's no wonder Petra is on the iconic list of the new Seven Wonders of the World as the site continues to amaze all its' modern-day visitors to date. Enjoy the peacefulness of visiting Petra at night and experience the magical atmosphere of the ancient city created by thousands of lit candles.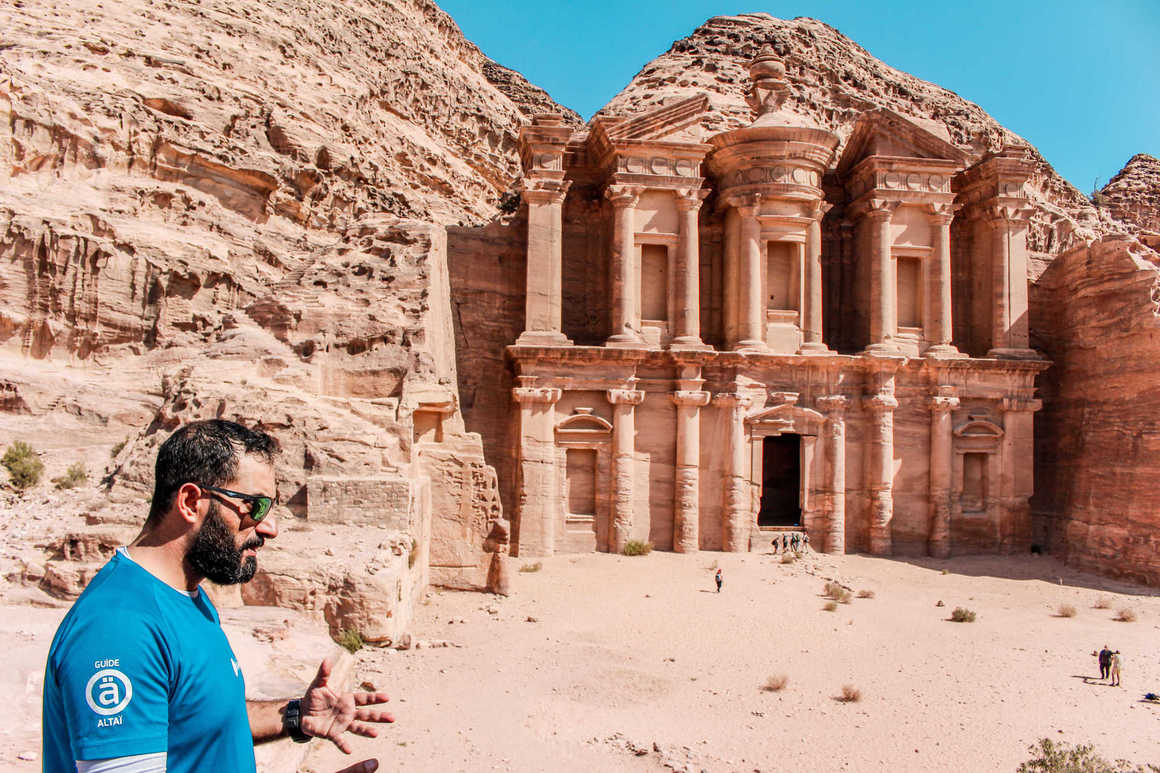 6. Jerash
Jerash is an ancient city in northern Jordan, located 30 miles north of Amman. Among some of the attractions worth visiting in Jerash are the historical Jerash ruins. The Jerash ruins are some of the world's best preserved ancient Roman cities and are a fantastic place to visit in Jordan for those interested in history and archaeology.

The Jerash ruins feature a hippodrome sports theatre constructed in the 2nd century which would have once hosted chariot races to an audience of 15,000 spectators. Jerash's fascinating history and Jordan Roman ruins are definitely worth discovering when experiencing Jordan.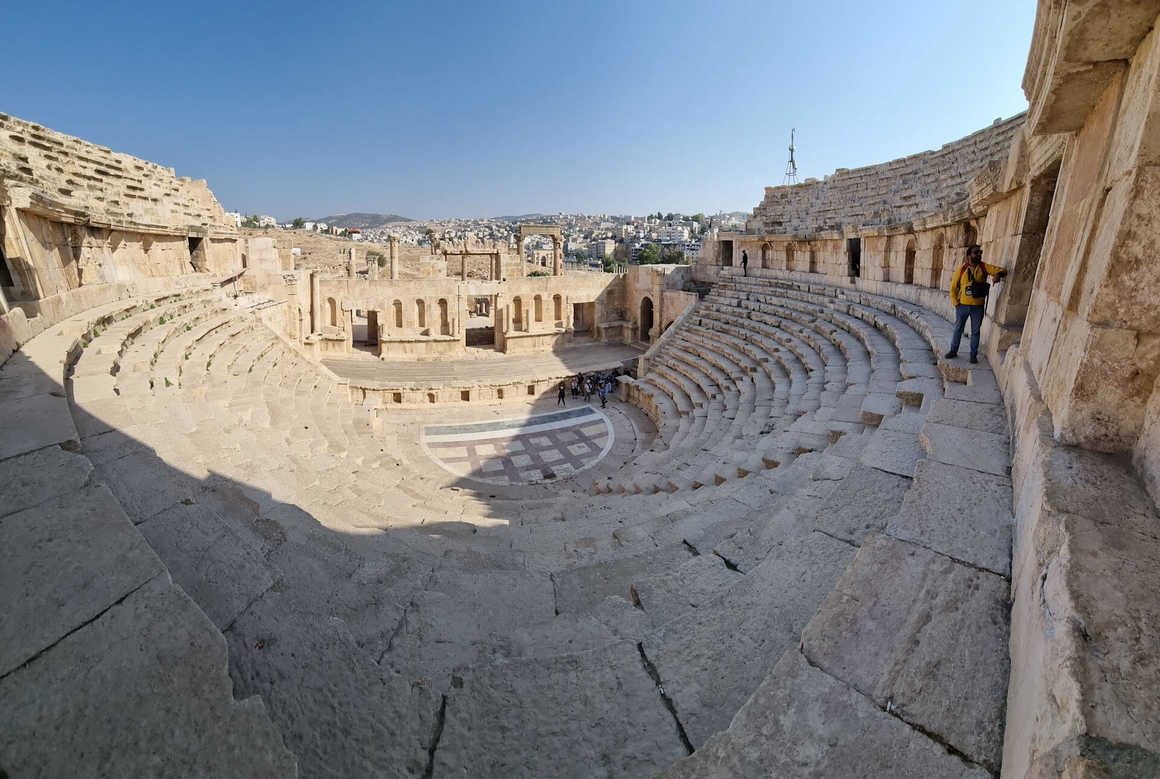 7. Wadi Mujib
Hiking through Wadi Mujib gorge is a truly unforgettable experience… if you don't mind getting a bit wet! Wadi Mujib is a river canyon, that is actually part of a larger area named Wadi Mujib Biosphere Reserve, which offers visitors the chance to take in the unique scenery and experience Jordan's beautiful wildlife. Wadi Mujib Biosphere Reserve boasts magnificent biodiversity and is home to over 300 species of plants and numerous species of permanent and migratory birds.

Visitors travelling in Jordan that wish to hike through Wadi Mujib can do this on their own or book with a guided tour. There are several different trails and something for everyone. The Siq Trail is known as the easiest among the Wadi Mujib trails, providing plenty of jaw-dropping photo opportunities and swimming spots along the way. The Wadi Mujib gorge is home to several waterfalls and pools, making it a great place to cool off on hot days!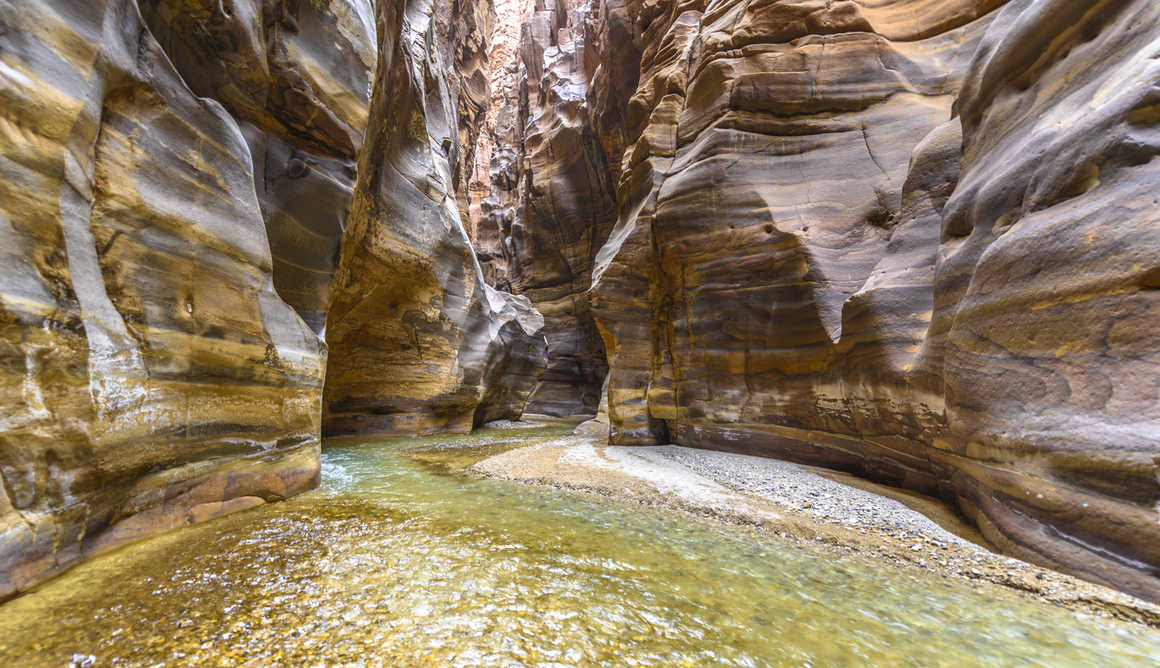 8. Quseir Amra
Located in northeast Jordan, Quiseir Amara is a desert castle that was unique even when it was first erected by the Umayyads around the 7th century. What's left of the impressive castle complex is still considered an amazing testament to Islamic art and architecture. This castle wasn't solely built as a desert fortress and a spartan garrison, as many of us tend to think of castles, but also as an opulent residence for Walid Ibn Yazid that was meant to show off the best of what art and science of the time had to offer.

If you are travelling in Jordan and are planning to visit Quesir Amra, complete the Desert Castle loop which visits all the surrounding sites, including three interesting desert castles. Visit the fortress of Azraq Castle, Qusayr Amra that features stunning frescoes, and a roadside inn Qasr Kharana as well as Quesir Amra which is just over an hour drive from Amman, Jerash or Madaba. This Desert Castle loop is a lesser-known gem in Jordan but makes for a truly unforgettable experience and perfect day out for adventure-seekers.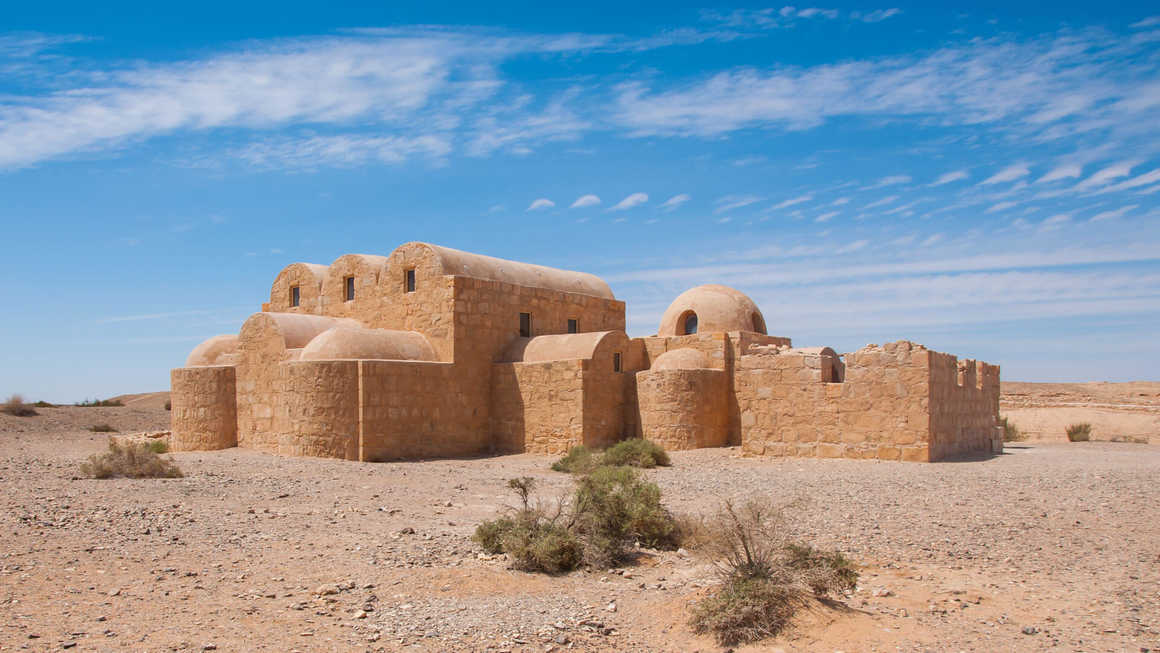 9. Umm ar-Rasas
Umm ar-Rasas is an historical site that's a bit like a mosaic of different time periods. It's a perfect place for a great tour of Jordan's complicated and diverse history in one bite. Although most of it remains to be unearthed and excavated, Umm ar-Rasas reveals a glimpse into the Byzantine world.

Umm ar-Rasas exhibits remains from the Roman period, Byzantine and Early Muslim periods. There are 16 churches at this historic site that come from the town's Byzantine period and you can see the characteristic Byzantine mosaics still adorning the floors.

Christian monastic remains can also be found here. They are a testament to the fact that ascetic Christianity was tolerated here even as Jordan became a Muslim country. Monks would seclude themselves to fasting and prayer in tall towers, and a number of them still survive to this day.

Umm ar-Rasas is a must-see for anyone who is a fan of Byzantine history and art.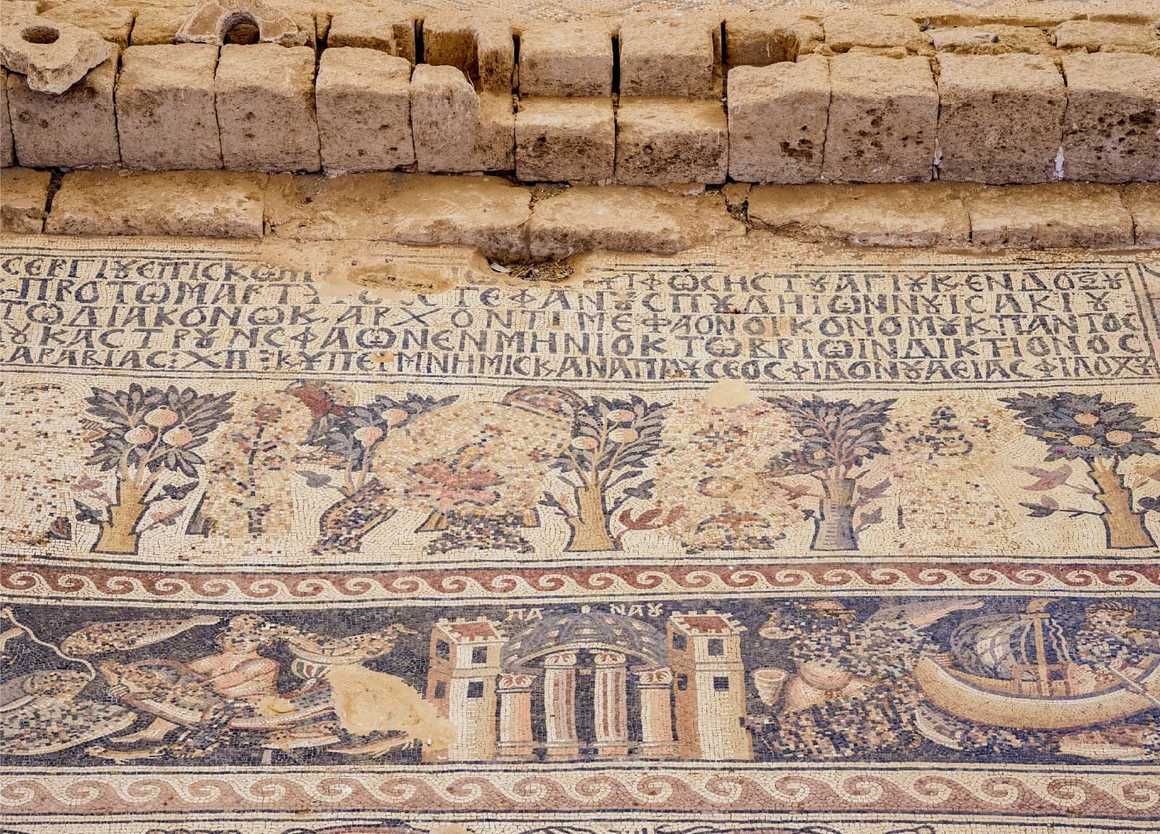 10. Al-Maghtas
Al-Maghtas is a Christian pilgrimage site and Jordan's youngest UNESCO World Heritage site, designated in 2015. 'Al-Maghtas' translates as 'the place of baptism' and is believed to be the location where John the Baptist baptised Jesus of Nazareth. You can expect multitudes of pilgrims visiting this site on the 6th of January or the Epiphany.

If you are familiar with the Old Testament, you will recognise a lot of nearby religious landmarks as this is the actual biblical territory where a lot of the "action" is set. To name a few, Jericho, the Dead Sea, Mount Nebo and Madaba, the King's Highway are all here. Al-Maghtas is also said to be the place where the Prophet Elijah crossed the Jordan River into the Promised Land. The Al-Maghtas site includes more than 20 points of interest including caves, a monastery and baptism pools.

Aside from the Holy Land just beyond the border, the baptism site at Jordan river has been an important point of pilgrimage for Christians from all over the world. Some people come here on a day tour as a part of a holy land holiday and spend a day exploring what has been considered to be the baptismal site of Jesus since at least the Byzantine period.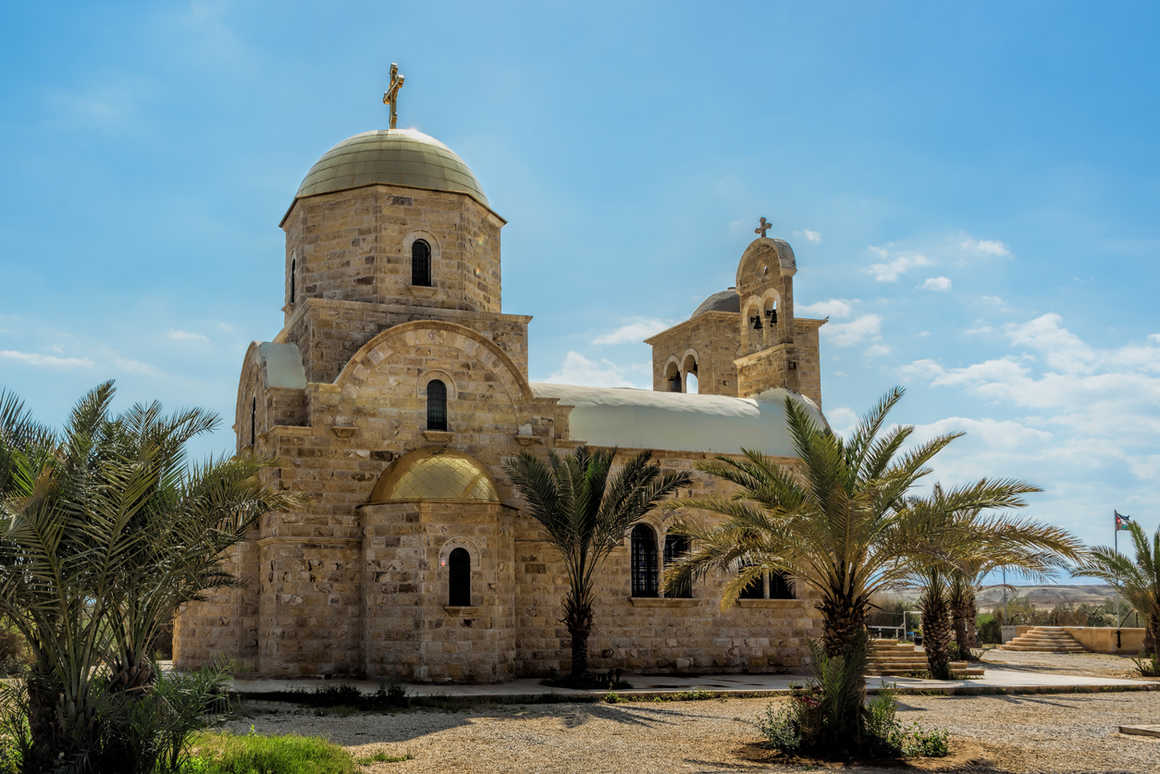 It is clear to see that Jordan is a country that is rich in history, culture and natural beauty. Our top 10 places to visit in Jordan are just the beginning of what this amazing country has to offer. Check out the different Jordan trips we offer, depending on what you want to see and how long you want to travel for.

Visiting Jordan FAQs
For information about:

What to pack

The official language

Local currency

The type of electricity adapters you need

Safety and security while in Jordan

Customs

What to bring

Best time to visit