Best Treks around Mount Everest
For the average person, the Everest Region in Nepal has a reputation for being cold and hard. But for the high-altitude enthusiast (hopefully that's you) the area that surrounds the world's tallest and most iconic mountain, Mount Everest, is an adventure playground just waiting to be explored. The ascent of Everest itself is not, of course, a trek. That would be pushing things a bit too far, even for us. No need to worry though, this area of the Himalayas on the border between Nepal and Tibet is absolutely bursting with top-notch Nepal treks to challenge and exhilarate in equal measure. Want to know what we think are the top 5 treks in the Everest region? You're in luck.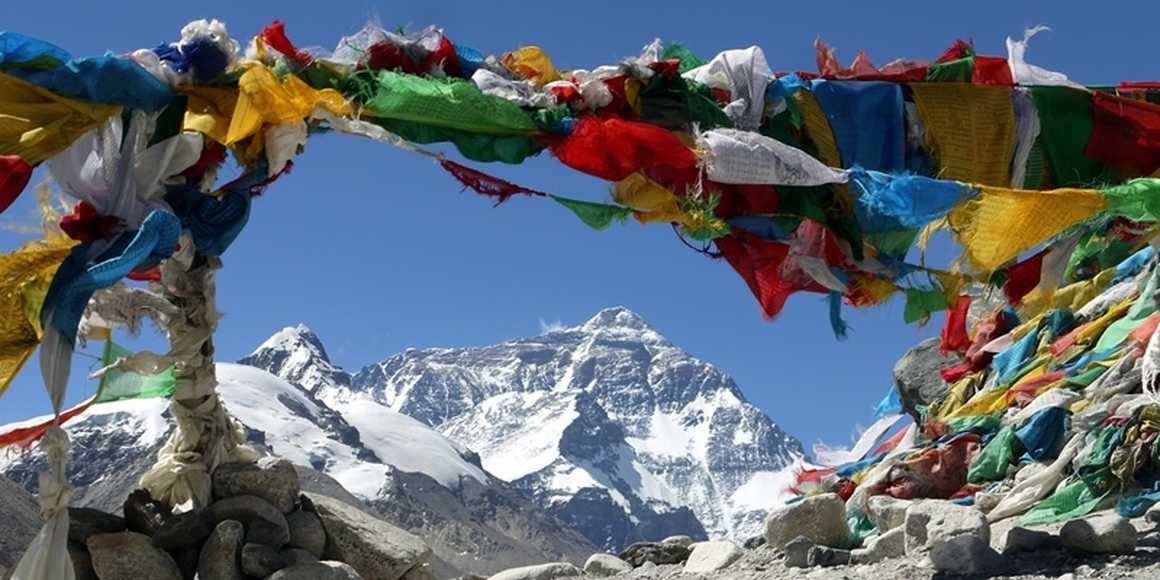 Everest Base Camp Trek
We must start with what is probably *the* most famous/popular/bragged about high altitude trek in the Everest region, if not the world. If there's a trek you do in Nepal, this should really be top of your list.

If you're up for it, the Everest Base Camp trek allows you to follow in the footsteps of the original Everest expeditioners and all who followed them. Trek through misleadingly reassuring agricultural lowlands dotted with dinky Sherpa villages before getting to grips with some proper Himalayan ascents and descents as you enter the properly chilly glacial foothills that lead to the queen of all mountains, Everest.

It's rough, it's tough, and you're going to need plenty of strength, stamina, fitness and altitude acclimatization but - hey! – you knew this; we're trekking to Everest Base Camp, not Sainsbury's. Worth it? Abolsutely; you're going to be on the 'roof of the world' and see/experience/trek through some unbelievably astounding mountain vistas that will stay with you forever. This is the Himalayas, remember.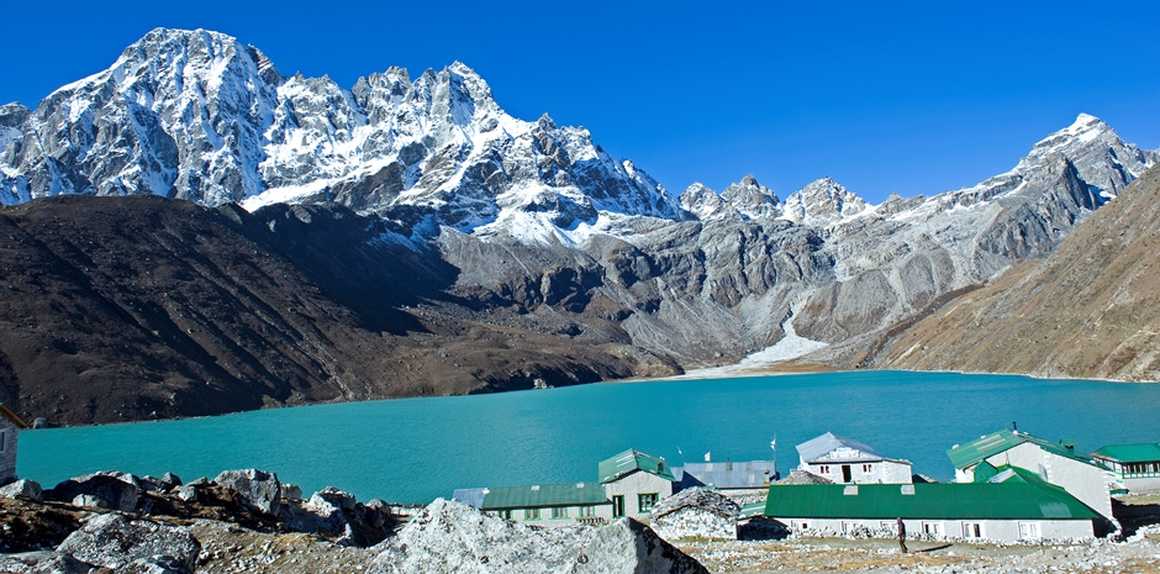 Everest Base Camp via Gokyo Lakes trek
What's that? You want… more? More than the classic Everest Base Camp trek? Well, how about we throw in a route that takes you away from the busier main track and shows you some of the most beautiful - and highest - freshwater lakes in the world? Trust us, your eyes are in for the treat of their lives with this one; let's hope your legs are in agreement. You'll follow the (already visually stunning) classic Everest Base Camp trek as far as Namche, before nipping off to follow the Dudh Koshi valley which eventually leads you to the small village of Gokyo. The village is nestled at the foot of the mountain Gokyo Ri, which you can climb to attain gob-smacking views not only of five gorgeous turquoise lakes but also of the surrounding mountains and, naturally, Everest itself.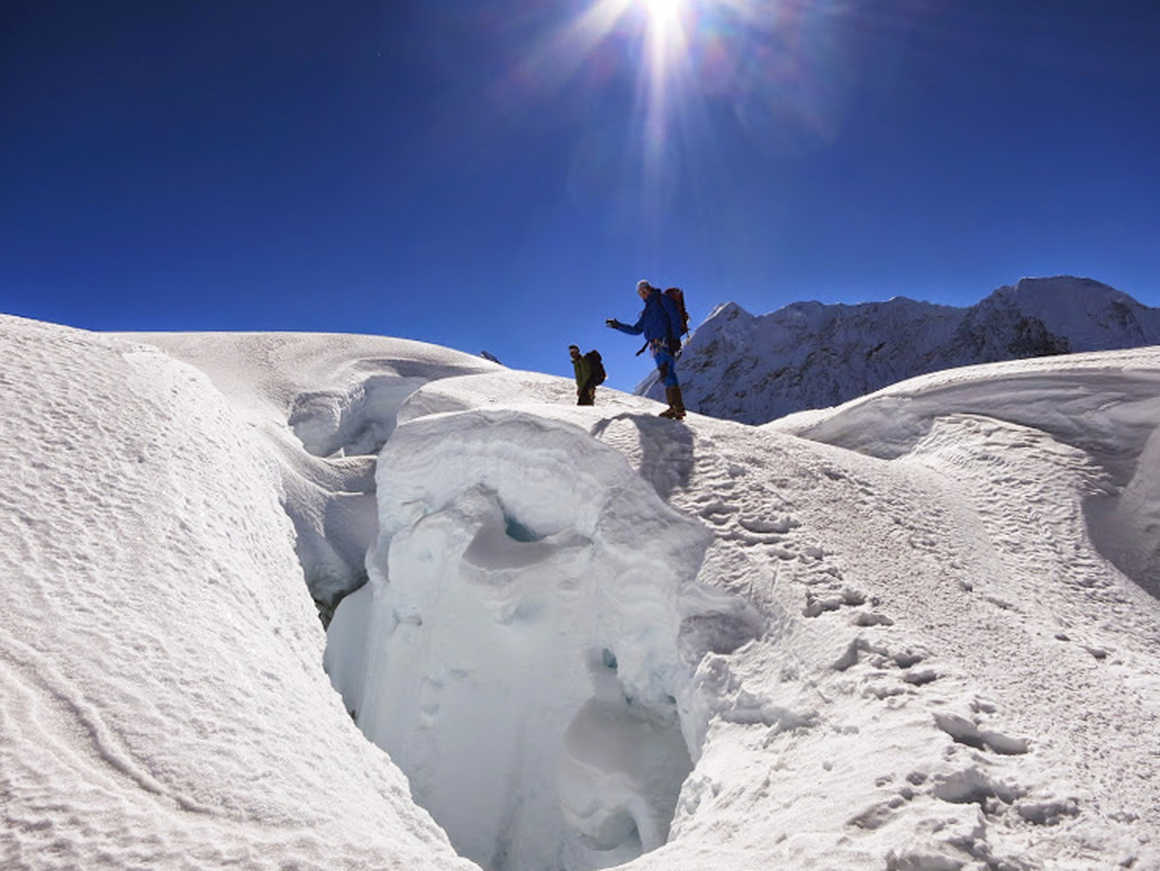 Everest Base camp and Island Peak 
If you're looking for something a little more challenging then why not add in climbing Island Peak to your Everest adventure. The Island Peak climb, whilst it requires no advanced climbing skills, is still a serious undertaking and means you'll have bagged a real Himalayan summit at 6,189 metres.

Don't worry, you still get a whole shedload of the good stuff on an Island Peak trek; tempting Nepalese tea houses, rocky scrambles, a bit of glacier negotiation (time to get your crampons on) and even some fixed ladders/ropes to cling to. Yes, you're still going to need to be fit and healthy and to beg, borrow or hire the right gear, but at the end of the day you can tell anyone that will listen that you've actually gone and scaled a proper mountain in the Himalayas.

That's not all. Over an eighteen day high altitude trek, you're going to pass through verdant valleys, traverse high-strung suspension bridges, pick your way through alpine forests and cop never-ending eyefuls of some of the most outrageously gorgeous mountain vistas on the planet. And did we mention you'll be climbing a mountain too?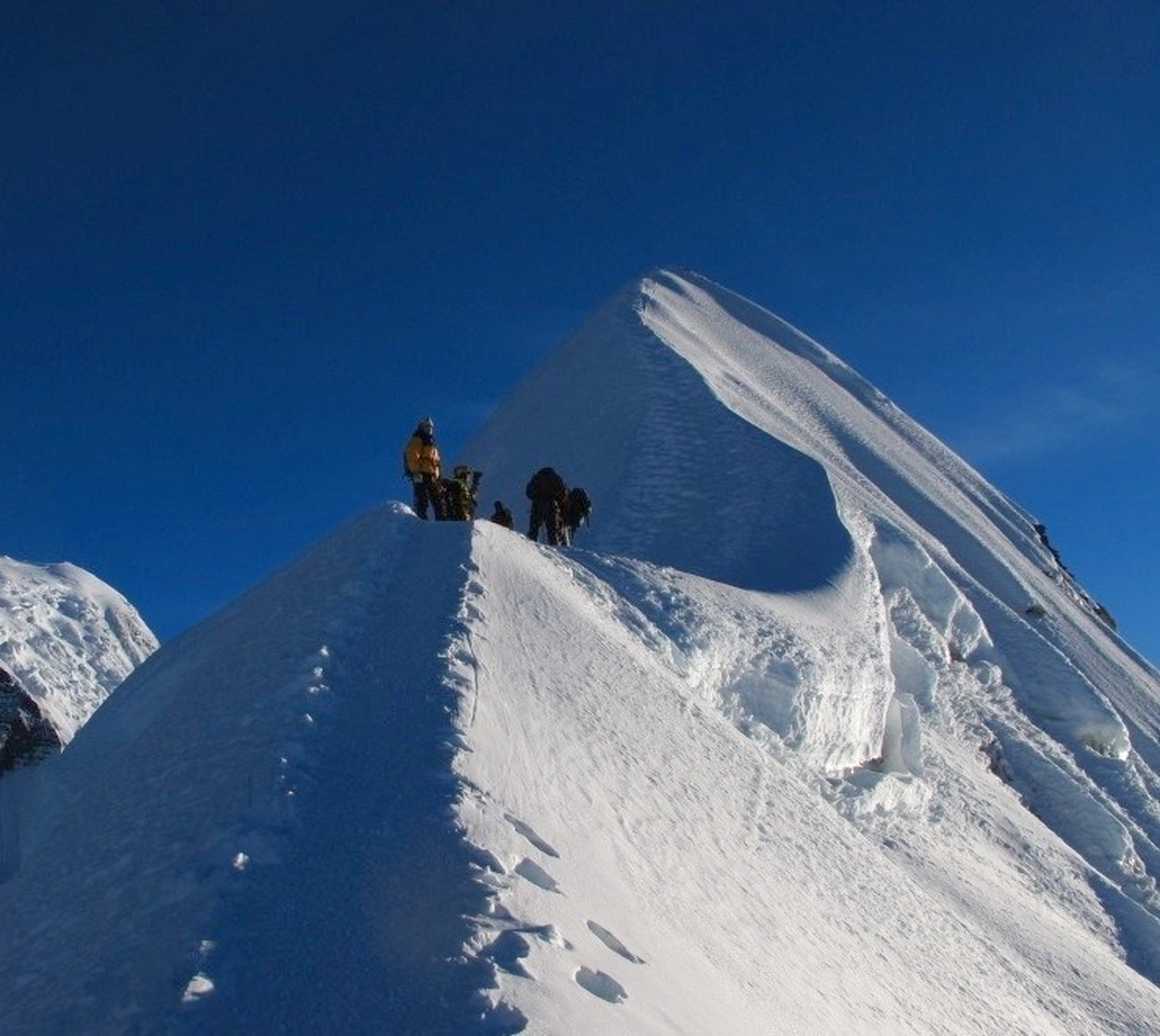 The 3 Passes Trek
On the other hand, you might be the kind of mega adventurous trekker that believes the standard Everest Base Camp trek is for wusses and wouldn't even blow your nose in the direction of the Island Peak climb. Then try the more challenging
3 Passes Trek
on for size. It's another journey to the foot of Mount Everest and back again, but this time via three high mountain passes: Renjo La at an elevation of 5,388 meters, Cho La at 5,380 meters and Kongma La at 5,535 meters.
Taking between nineteen and twenty-one days this beast of a circular trek takes in pretty much everything you'd want to see in the Everest region. Now this is a challenging trek and some people reckon that crossing the high, remote passes is an ordeal that's hairier than a buffalo's plughole. But if you have grit, determination and a head for heights and you want to be boggled by a succession of increasingly stunning sights then trekking really doesn't get any better than this. Think barren, pristine snowfields and glaciers that scintillate in the sunlight, vast empty valleys and lofty mountain peaks that threaten to puncture the sky itself… oh, enough of the poetic guff; trust us this is one trek you're not going to forget.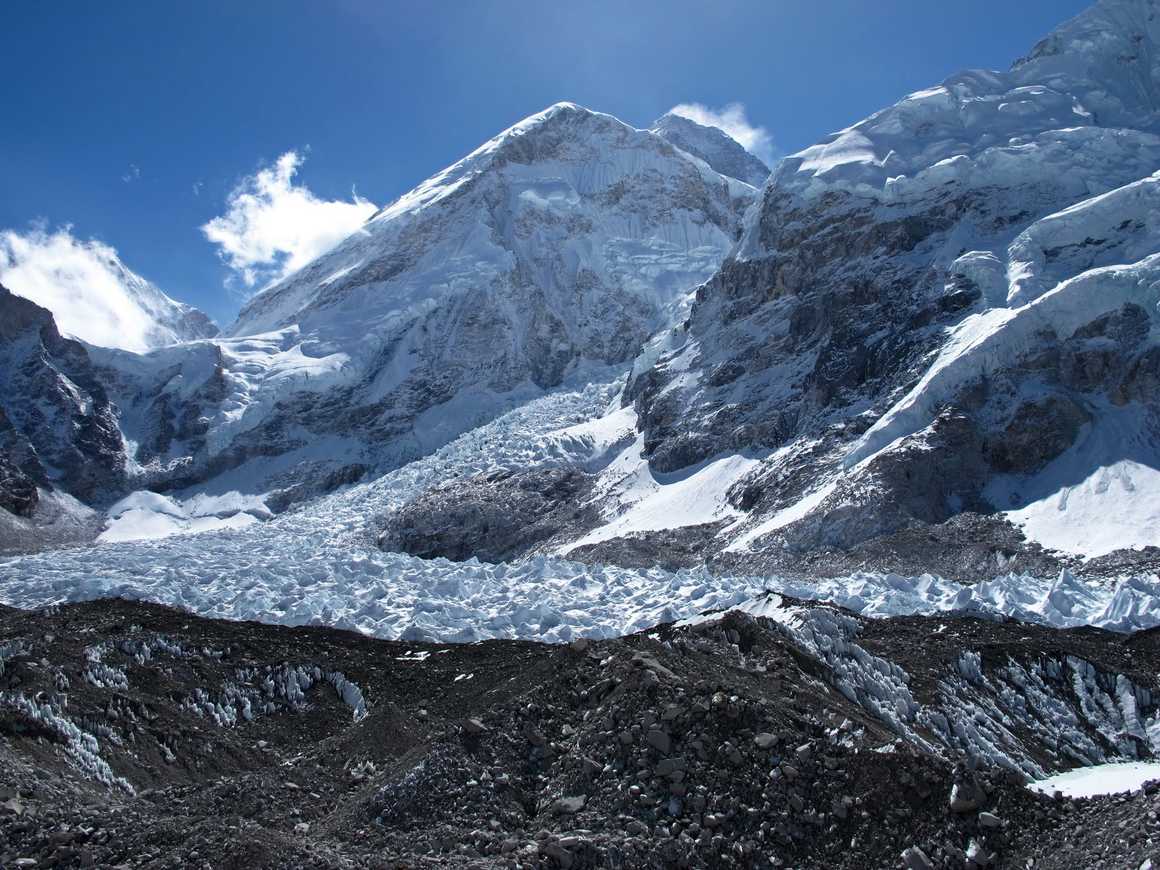 The Pioneers Trail (Jiri to Everest Base Camp)
If you're going to tackle a mountain like Everest, you've got to start somewhere. And in the case of Sir Edmund Hillary, that somewhere was Jiri. Now somewhat confusingly nicknamed 'The Switzerland of Nepal' Jiri is a municipality in the Kingdom's north-east, and was the starting point for Hillary's Everest expedition in 1953. Who says we're not educational?

Anyway, as its name suggests, the upshot of this trek is that it allows you to take the same route as the very first Everest-climbing pioneers although the subsequent climb to the summit isn't included. This longer trek can be taken at a steadier pace, allowing you to take in the scenic delights of the journey from Jiri to the city of Namche Bazaar at which point things turn a little tougher as the connection to the classic EBC trek route is made.

Make no mistake, though, the Pioneer's Trail is nothing less than enjoyable every step of the way and a more sedate beginning – though not without its ups and downs – means that you might not be quite so knackered when it comes to the final push to the foot of Mount Everest. Whatever happens though, it'll all be worth it in the end when you get those close up shots of the main-man mountain and get to say to yourself "I did it".