Your Tea House Nepal Experience
You might have heard of Nepalese tea houses when researching and planning your trekking adventure in Nepal, however, unlike the awe-inspiring peaks encountered in this remote and beautiful country, information on what to expect from a tea house in Nepal can be a bit scarce. But do not fret, we're here to fill you in on all the essential information so you can embark on your trip of a lifetime fully in the know and prepared for everything the incredible country of Nepal and the welcoming Nepalese people have to offer.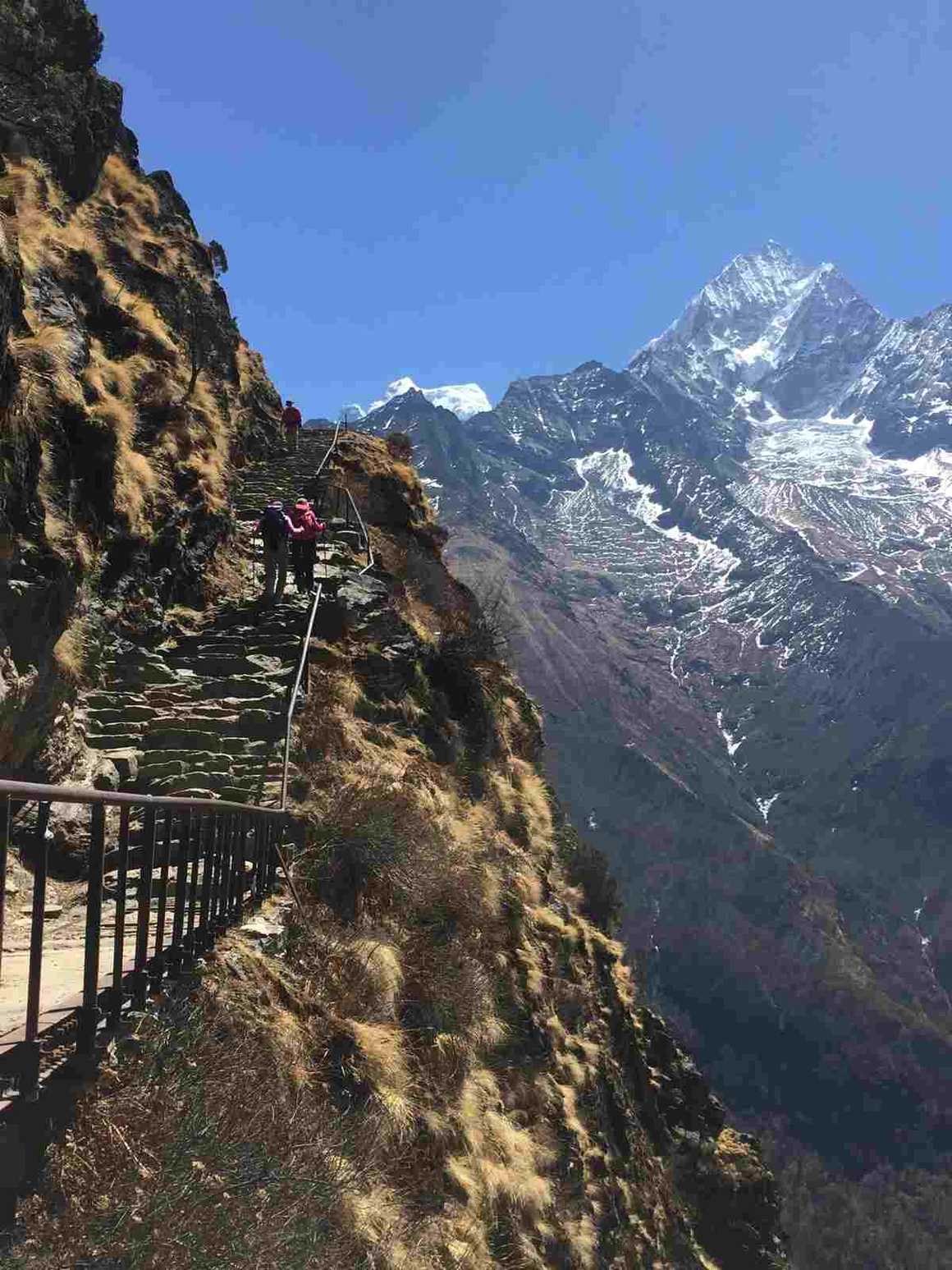 Most adventures in Nepal start with Kathmandu, the capital city. An intoxicating place full of vibrant colour and the hustle and bustle of city life. Here you will find hotels, guesthouses, B&B's and hostels all with the amenities you would expect from accommodation in a capital city. However, as you embark on your Nepal expedition these creature comforts will be left behind for a more basic way of life that will enable you to connect with this incredible country and the Nepalese people in a deeper way. Depending on which Nepalese mountains your trekking adventure will take you too, perhaps it's the
Everest base camp trek
or the
Annapurna sanctuary trek
, you'll discover individual local tea houses run by the welcoming local people of Nepal.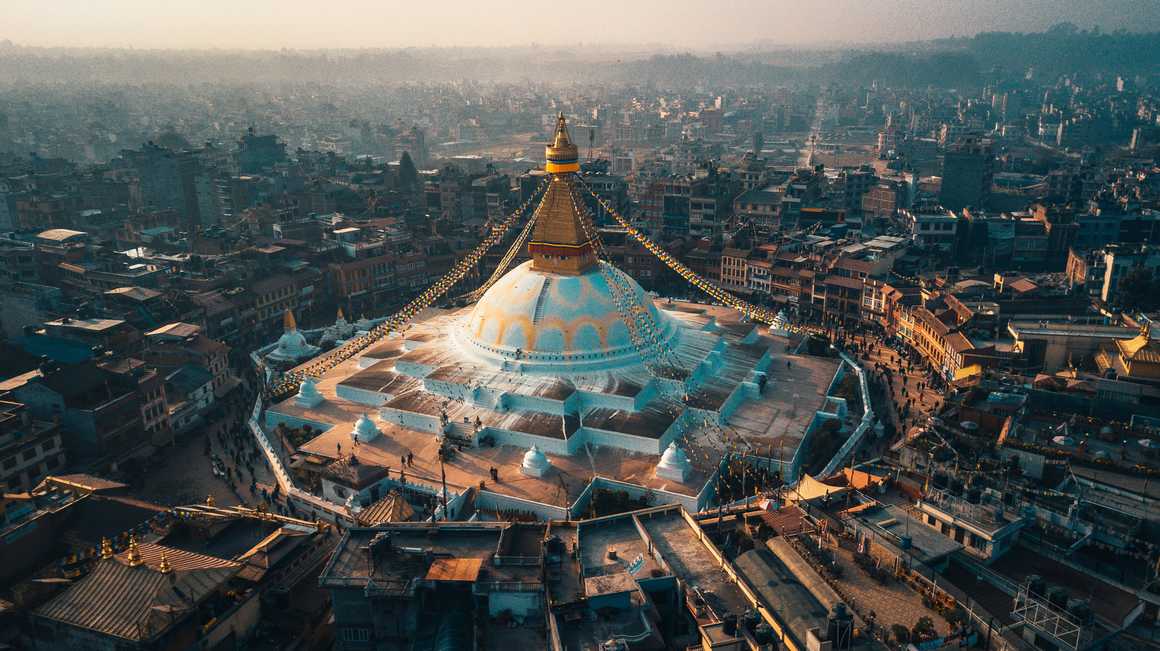 After a long day trekking through the stunningly beautiful and dramatic scenery of Nepal we'd hazard a guess, you'll probably going to be exhausted and a bit dusty and dirty too! The tea houses you'll encounter on your trek through the Himalayas won't be able to offer you luxury but what they will be able to offer you is authenticity, an experience of daily life in this landlocked country in Asia where high-altitude hospitality, awe-inspiring views and the worlds highest peaks is what they do best.

As there are limited rooms available in the tea houses, a member of staff will walk on ahead of you to secure your place to stay for the night leaving you and your guide to follow at your pace. This means you can arrive safe in the knowledge you have somewhere for a hot meal, a wash, and a place to lay your weary head for the night, waking refreshed and ready to take on the challenges of the day ahead. You will also have the company of other trekkers where you can exchange knowledge, tips and regale each other with stories of hiking in the Himalayas.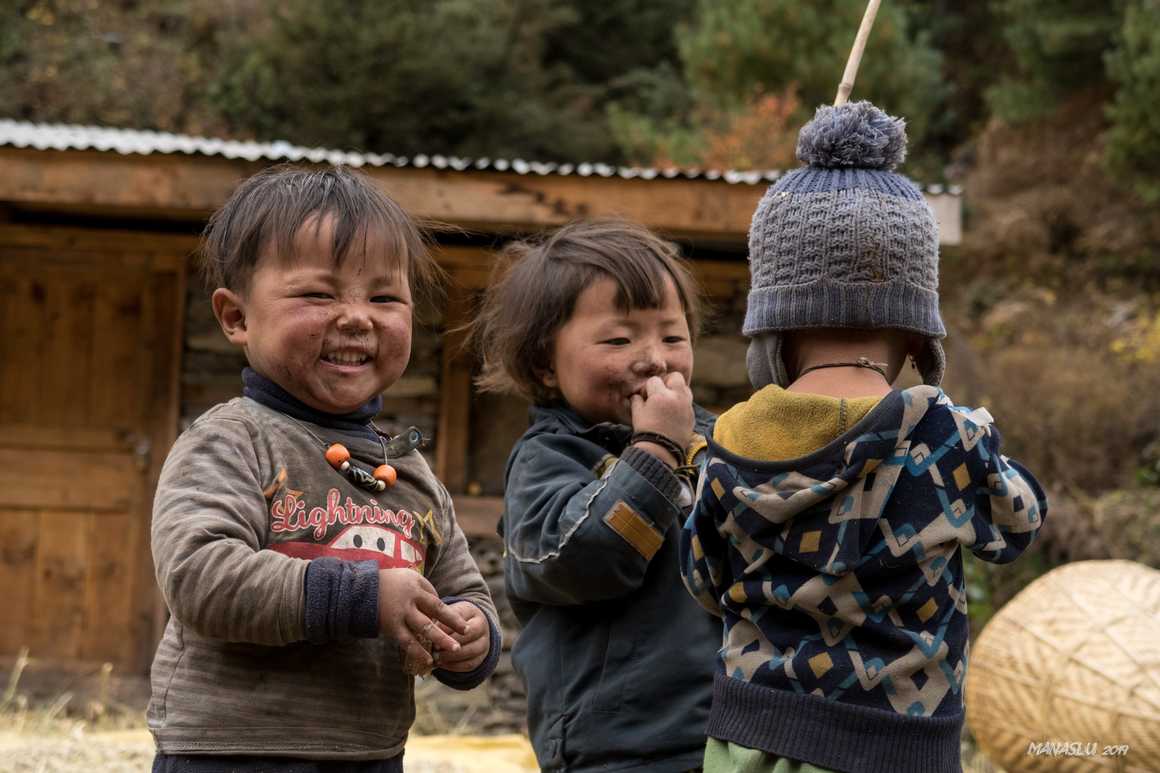 Food at a Nepal Tea Houses
A top tip from us would be to order your food as soon as possible when you arrive at the tea house. As you can imagine, there are others on the same trekking route as you so mealtimes can be quite busy. Traditional Nepalese cuisine of noodles, rice and lentils will always be on offer and be a good hearty homecooked meal. However, if this isn't for you, Nepalese tea houses now offer a larger more western food menu with dishes such as lasagne, pizza, chips, curry and rice and if you're lucky you might even be able to find some apple pie! In terms of drinks, hot and cold options are available as well as alcoholic drinks such as beer and spirits. Meals are paid for locally and you should budget between $25 and $30 per day with drinks included. As there are no roads, supplies must be carried by hand, or possibly yak to the tea houses which does mean on the higher and more remote Nepal treks your meal could be a little more expensive.

Rooms at a Nepal Tea Houses
Tea houses in Nepal are made up of a mixture of dormitories and private rooms, shared bathrooms, a communal dining area and a kitchen. Usually, the only source of heat is a stove in the communal area, so you'll need to be prepared with extra layers, thermals and a good sleeping bag to stave off the nighttime chill. Remember the mattresses are the local thin variety and your room will be quite sparse with some not having chairs or tables. We've put together a
Nepal packing list
in case you need some advice.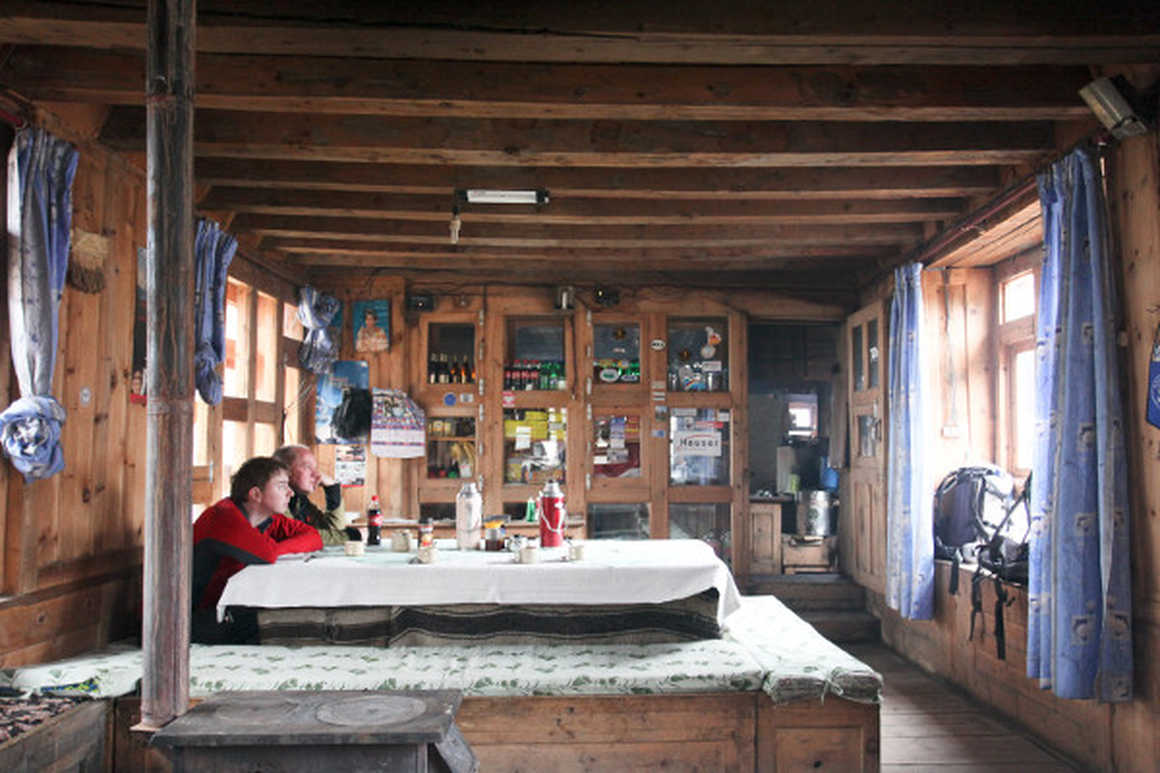 Washing Facilities at a Nepal Tea Houses
The first thing to note is hot water isn't always available but to be honest, depending on the time of year you may not fancy stripping off anyway. Cold water in a high-altitude destination is exhilarating to say the least! Most tea house bathrooms are communal with a toilet, shower and sink, you may feel a little uncomfortable to begin with but just remember everyone is in the same boat as you. Some tea houses do have a western toilet minus the flushing system, instead, a bucket of water will usually be provided for you to use to flush the bowl. You might just have to break the ice first! A container will also be available for wastepaper. The alternative style of toilet you may encounter is a porcelain hole where you need to squat, but you tend to find these at the higher altitudes.

An Authentic Experience at a Nepal Tea House
Although all tea houses are different, what can be guaranteed is a warm and friendly welcome at the end of a long, tiring day and an authentic Himalayan trekking experience where you'll learn about the culture and lifestyle of those who call the Himalayas home. Trekking in Nepal is a once in a lifetime experience and tea houses give you the chance to immerse yourself in the culture of a very special country.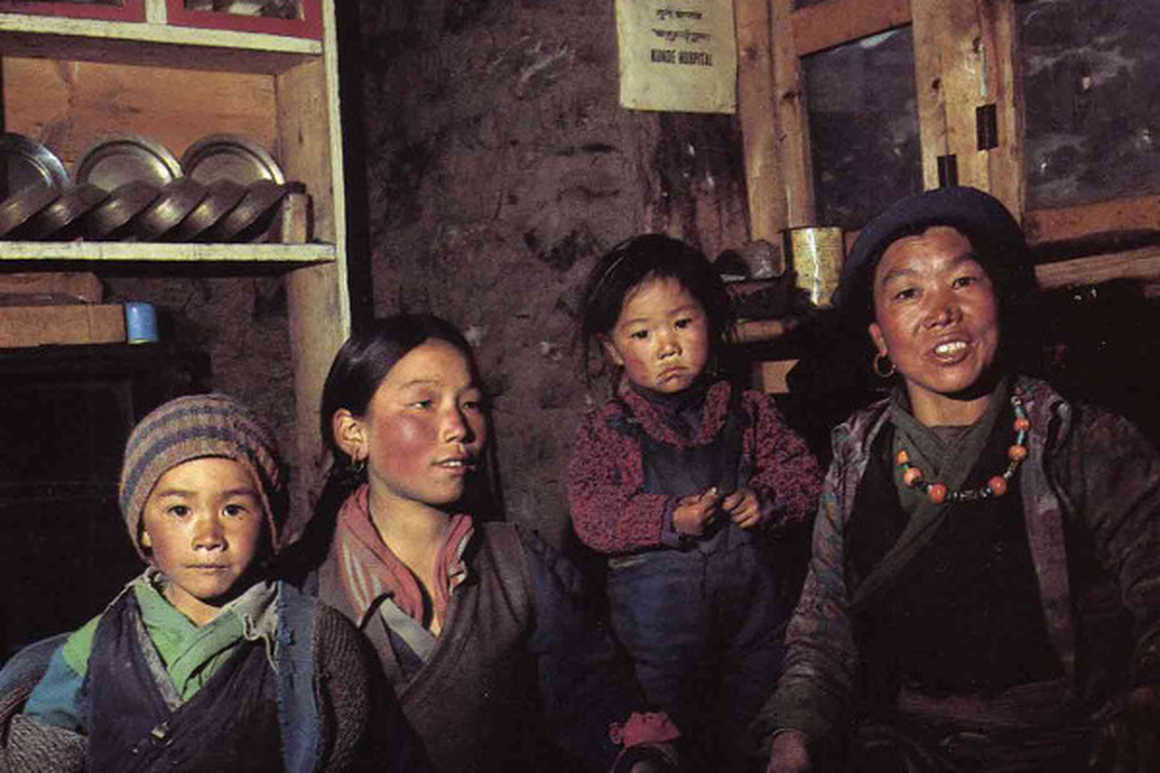 Tea house trekking is one of the most fun parts of any trekking adventure, no two tea houses are the same, you'll never know exactly what you're going to encounter but that's all part of the adventure!