Inspirational Female Mountaineers
Since the first woman summited Mount Everest, the highest mountain in the world, 740 other women have conquered this challenging climb.

This is a mere 12% of the total number of people who have successfully reached the summit.

Times are a changing though, with more and more women setting their sights on this incredible achievement. In 2022, 23% of permits issued by the Nepalese Department of Tourism were requested by women. While this number is still low, it shows that women all over the world are pushing themselves further, harder and higher than ever before.

Let's take a look at some of the remarkable women who have braved the elements, fatigue, prejudice and doubt to take on the mighty Mount Everest.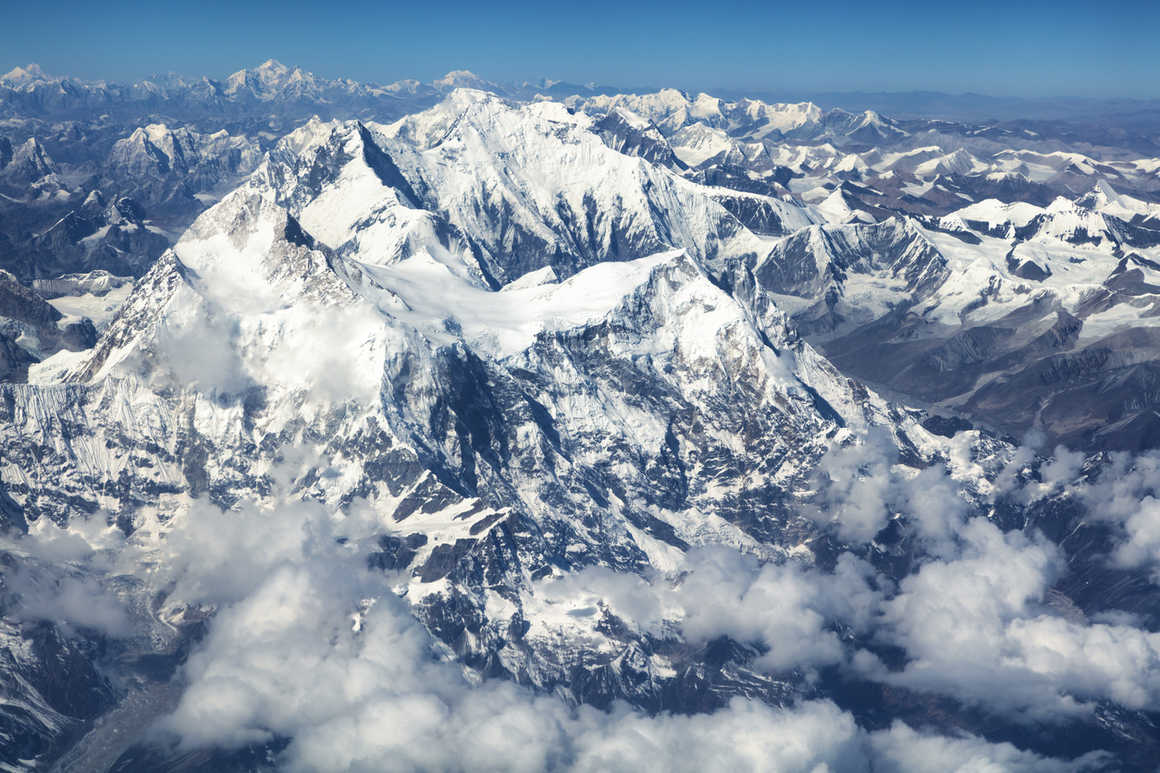 Junko Tapei
Nationality - Japanese

Date of Birth – 22/09/1939

Died – 20/10/2016

The first woman to ever reach the summit Everest successfully was Junko Tabei. Hell, this incredible woman started her own climbing club to empower Japanese women with an interest in climbing, waited four years for a slot on the Everest climbing schedule, survived an avalanche and completed her expedition wearing homemade mountaineering gear. She summited Mount Everest on 16th May 1975 becoming both the first woman ever to do so, as well as the 36th person to achieve this feat.

She went on to become the first woman to climb the Seven Summits and had a personal goal to climb the highest mountain in every country. She had summitted 70 of these mountains by the time of her death in 2016. In honour of her pioneering attitude and accomplishments, both an asteroid and a mountain range on Pluto were named after this ambitious and unassuming champion of women.

Lhapka Sherpa
Nationality - Nepalese

Date of Birth - Unknown - suspected 1973

Lhakpa Sherpa was the first Nepali woman to successfully summit Everest and make it back down alive. Named for the day of the week she was born on, Lhakpa was born in a cave in Nepal, had no formal education and began life as a porter aged around 15.

Although they were married for 12 years and summited Everest together 5 times, Lhakpa's marriage to George Dijmarescu was turbulent and abusive. In May 2022 she reached the summit of Everest for the 10th time, giving her the most successful summits of this mountain by a woman. By the time he died George had summited Everest 9 times and Lhakpa's 10th summit beat his lifetimes achievement.

This unstoppable woman climbed Everest both when she was 8 weeks pregnant and again 8 months after giving birth. Yet she remains working in minimum wage jobs, saving to fund her next climb and supporting her children.

Lucy Westlake
Nationality – American

Date of Birth – 04/11/2003

Lucy Westlake is one of the world's most exciting young mountaineers. She became the first American female to summit Everest at aged 18, having already reached the summits of all of the US State peaks, the youngest woman to do so. A runner, triathlete, explorer and mountaineer, this remarkable young woman has summited Kilimanjaro, the highest peak in Africa, Denali, the highest mountain in North America and Aconcagua, the tallest peak in South America, as well as Elbrus, the highest mountain in Europe.

On her hitlist for 2023 is working towards the Explorer's Grand Slam where she will conquer the remaining summits of the Seven Summits and ski to the last degree of both the North Pole and South Pole. Successful completion of this challenge will make her the youngest woman to do so.

Alison Hargreaves
Nationality – British

Date of Birth – 17/02/1962

Died – 13/08/1995

Alison Hargreaves was a British mountaineer who died descending K2 aged 33, leaving behind two young children. This astonishing woman solo climbed Everest in 1995 without support or oxygen, and solo climbed all six of the great north faces of the Alps in one season becoming the first person ever to do so. Due to poor conditions and forced route changes, her inability to provide photographs led to her claim not being recognised by the climbing community. She proved them wrong when she solo climbed the Croz spur of the Grandes Jorasses the following winter.

Alison was 6 months pregnant with her son, Tom, when she scaled the north face of the Eiger. Her son, Tom Ballard, went on to solo climb all six great north faces of the Alps in one winter season, but later died ascending Nanga Parbat in Pakistan.

Wanda Rutkiewicz
Nationality – Polish

Date of Birth – 4/02/1943

Died – 13/05/1992

Known as one of the most driven female mountaineers, Wanda was an enthusiastic sportsperson throughout her youth, who after her initial forays into the mountains with male groups, decided to start leading her own female-only expeditions.

Her achievements include being the third woman to summit Mount Everest and the first woman to summit K2, after two earlier unsuccessful attempts. Her Everest climb was nearly compromised by her diagnosis of suffering with anaemia, but she managed to self-medicate herself with iron injections and not only stay conscious but successfully summit and ascend safely.

After a fracture she suffered climbing Elbrus in 1981, she struggled to recover after pushing herself too hard. During her first attempt at K2, she finally reached the 5000m base camp on crutches, after walking for 100km surviving on painkillers and sheer grit.

Wanda was working towards being the first woman to ascend all fourteen 8000m peaks and in 1992 was attempting Kanchenjunga for the third time when she was last seen sheltering at 8300m. Her body was never found, and it is not known if she reached the summit, becoming the first woman to ever do so.

Arunima Sinha
Nationality – Indian

Date of Birth – 20/07/1989

Arunima was a national volleyball and football player before she was thrown out of a moving train during a burglary in 2011. Her leg was run over by a passing train, leaving her severely injured and fighting for her life. In hospital she decided she would focus on working towards climbing Everest as her next goal, after reading about it in a newspaper there, and 2 years later she did exactly that. In May 2013 Arunima became the first female amputee to summit Everest with a prosthetic leg.

By the end of 2014 Arunima had summited six of the Seven Summits and in 2019 completed her challenge by climbing Mount Vinson in Antarctica in 2019, becoming the first female amputee to climb this southern peak.

Tamae Watanabe
Nationality – Japanese

Date of Birth – 12/11/1938

Tamae began climbing mountains at the age of 28 and once she started found she couldn't stop. She is famous for being the oldest woman to climb Mount Everest in May 2002, aged 63. She then returned to break her own record in 2012 by 10 years and successfully climbing Everest aged 73.

Tamae claims that she never meant to set a record, just that she wanted a challenge and picked Everest as she enjoyed climbing mountains and found it to be an extension of her daily work farming her family farm. This unassuming woman has no plans to carry on climbing as her expeditions whilst modest were all self-funded, and continues to work instead on the farm she loves.

Cecile Skog
Nationality – Norwegian

Date of Birth – 9/08/1974

Cecile Skog is the only woman to conquer both the three poles challenge – The North Pole, South Pole and Everest – and the Full Explorer Grand Slam, which is the Seven Summit plus traversing both poles. This ambitious woman is an experienced mountaineer, climber and skier, as well as a trained nurse.

Cecile says she never set out to be a mountaineer but just wanted to climb mountains that became higher and higher. She met her future husband Rolf Bae in 2003 climbing Mount Elbrus. He later proposed whilst skiing to the North Pole before tragically getting swept of K2 in front of her in 2008.

Although this tragic accident didn't dampen her love of climbing, she now spends more time at home with her two daughters and less time defying nature. She first found out she was pregnant just before leading an expedition across Greenland and fought morning sickness with every step.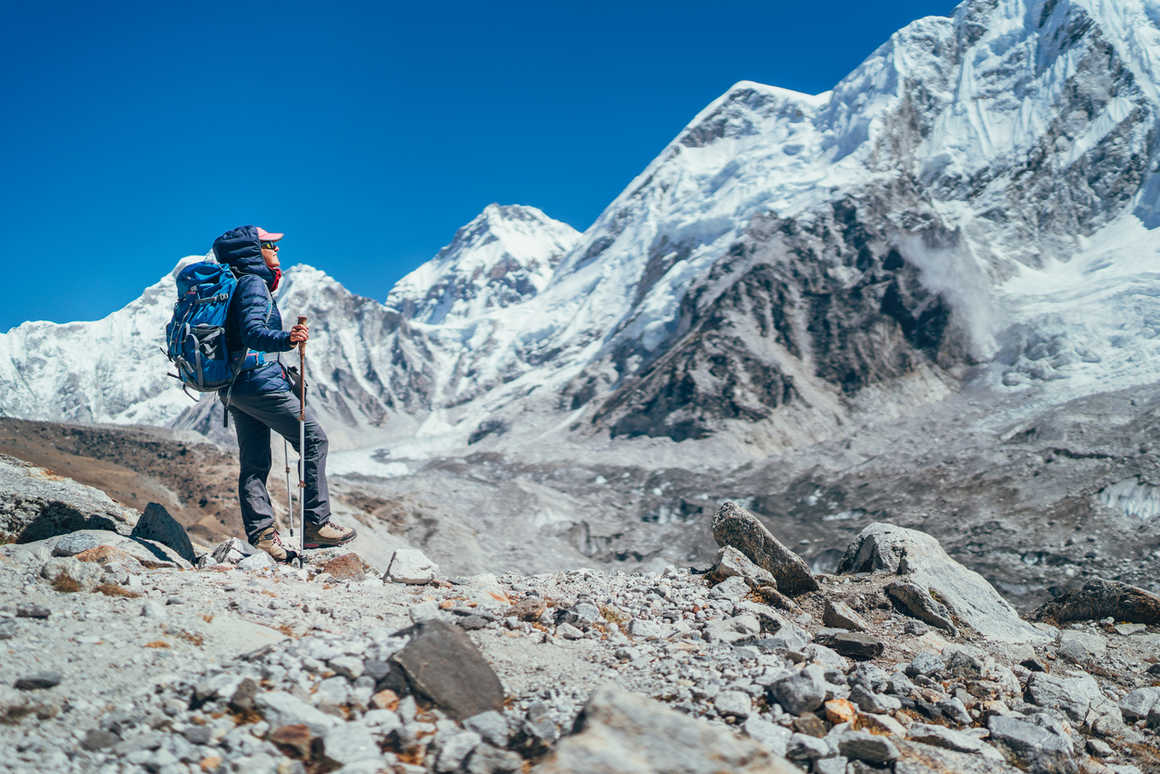 This list of inspirational women is by no means exhaustive and there are many remarkable female mountaineers we haven't talked about. The overriding theme that emerges from the stories of these pioneering women is that many never meant to become renowned for their feats, and often in conquering their own demons, they inspired others to do the same. Each woman set their sights on their own goals and dreams, achieving them through determination, ambition and resolve. We can all learn a lesson from these admirable women. Anything is possible once you put your mind to it.