For habitual mountain trekkers, the concept of shared accommodation is nothing new and they may regularly frequent the bunkhouses and hostels that provide budget accommodation in mountain regions and national parks around the world. But if you are new to alpine trekking, the whole idea of shared accommodation may send you into a bit of a panic.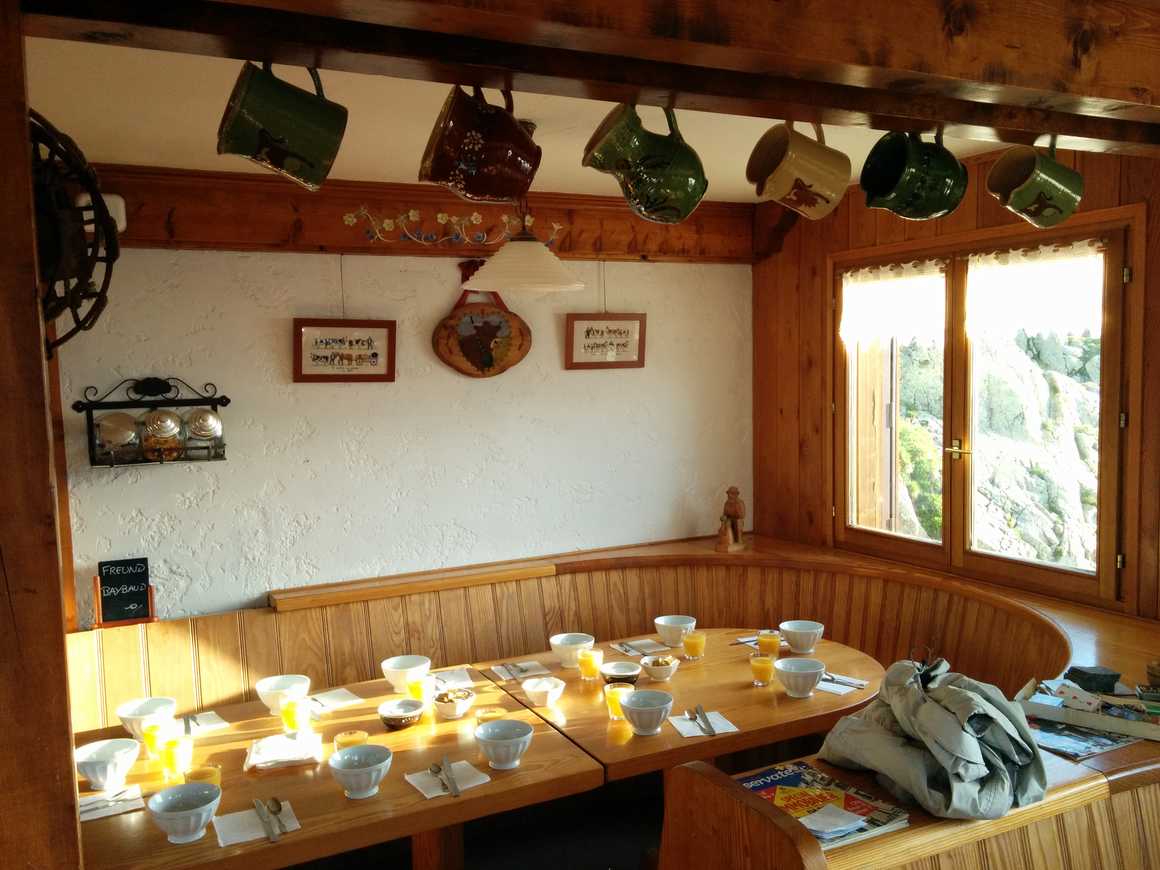 Size of rooms and type of beds
Our group of 12 had a variety of sleeping arrangements:
We had 2 rooms with 3 bunk beds in each
We had 1 room with 8 bunk beds (wow – spare spaces!)
We had 2 rooms with 6 single beds in each (almost luxury!)
We had 1 room with 16 beds where other travellers were put in with us
And then there was the cow shed. While I affectionately think of it as a cow shed, I do believe that the origins of this particular room were not intended for humans! Just a solid wooden platform on each side of the room with thin mattresses placed side by side, no windows, no lighting and no electric.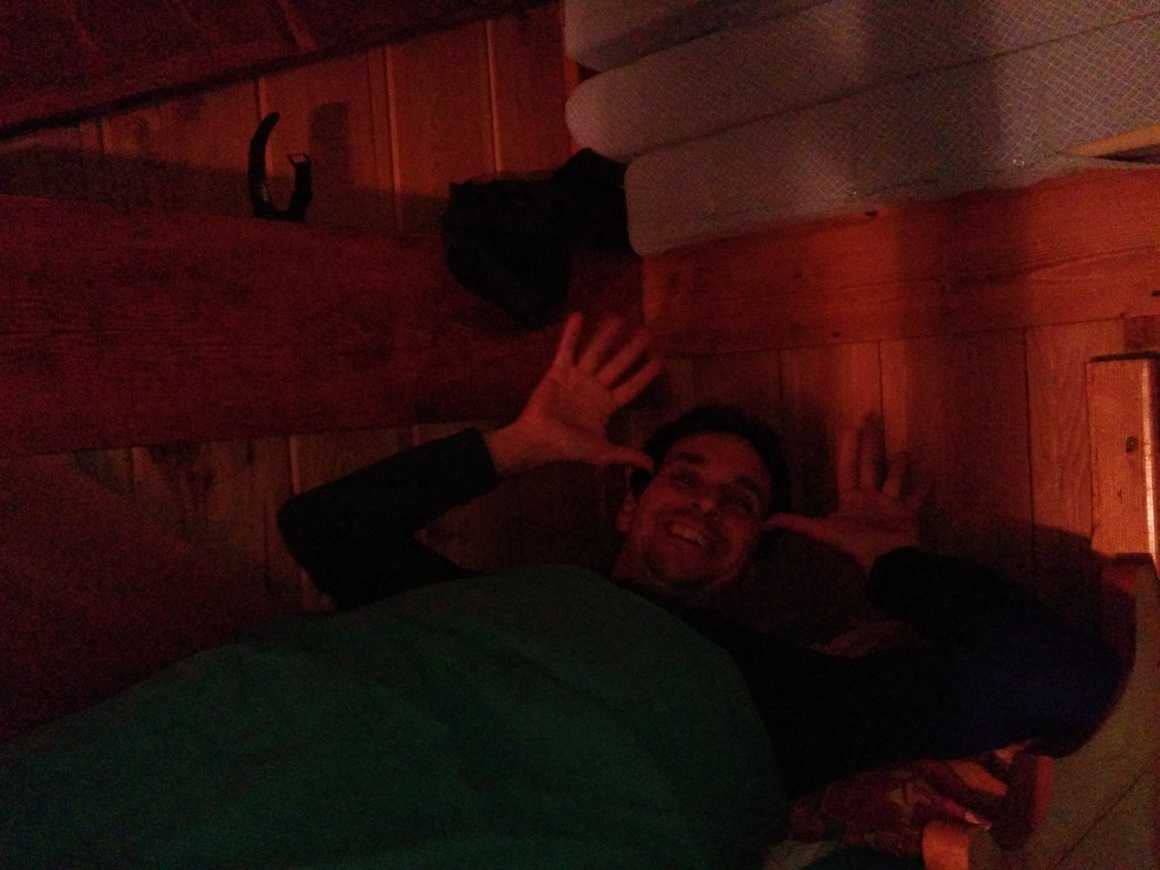 This is mountain refuge accommodation at its most basic but also its most memorable.
Mixed dormitories
All the dormitories are mixed dormitories, so you will not be paired up with other people of the same gender. You should be prepared for your whole group to be in a room together. Where two rooms are allocated, you will generally be left to decide between yourselves who sleeps where.
Hot showers
All of the refuges on the Tour du Mont Blanc have showers. Some are on the same corridor as the dormitories so it is easy to gauge when they are being used and time your slot accordingly. Others are in separate buildings so it can mean a bit of a queue if you head over at the wrong time (Avoid going as soon as you arrive – a lot of other trekkers will have the same idea!) There's always a supply of hot water, so it doesn't matter if you leave it a bit later until the queue dies down.
Top tips
Earplugs. If you are a light sleeper, then these will be your best friend. You need to work as a team on this one and come to a general agreement on what time you are all going to bed and what time you are all getting up, to try and avoid people coming and going in the dormitories at all hours. But you can't always factor in someone else's midnight trip to the bathroom! And of course, there are always the habitual snorers to contend with!
No-one wants to be stripping off in front of a group of strangers, so plan your strategy for getting ready each day. Top bunks offer a fair degree of privacy to get dressed as long as you can master the art of doing so lying down! And you need to be organised and have your change of clothes up on the bunk with you in advance. With a limited number of shared bathroom facilities, no-one is going to be impressed with you if you hog the toilet to get changed, especially in the morning when everyone is getting ready to hit the trail. Certainly change the undies while you are in there, but face the fear and do everything else back in the dorm.
 Depending on the age of your fellow trekkers, there could be a rush to claim the bottom bunks! Try and get in quick if you don't think you can make it up top.
 Electric sockets are at a premium. A couple of the refuges provided extension cables which made life a bit easier. With so many people charging phones with USB cables, the person who brings a multi-port USB adapter will be very popular!