Members of KPAP
We comply with all their guidelines to ensure our team of porters have the appropriate equipment, that they are paid fairly, given adequate food and accommodation and that their loads are not excessive.
What does this mean for our Porters?
Working with KPAP helps to ensure that all crews have good wages; that they are fed well and have good tents and that tips are distributed fairly. This is all monitored and signed for, after every climb.
This helps us ensure we have the best crews on the mountain, and why we always have a long list of porters who want to work for us.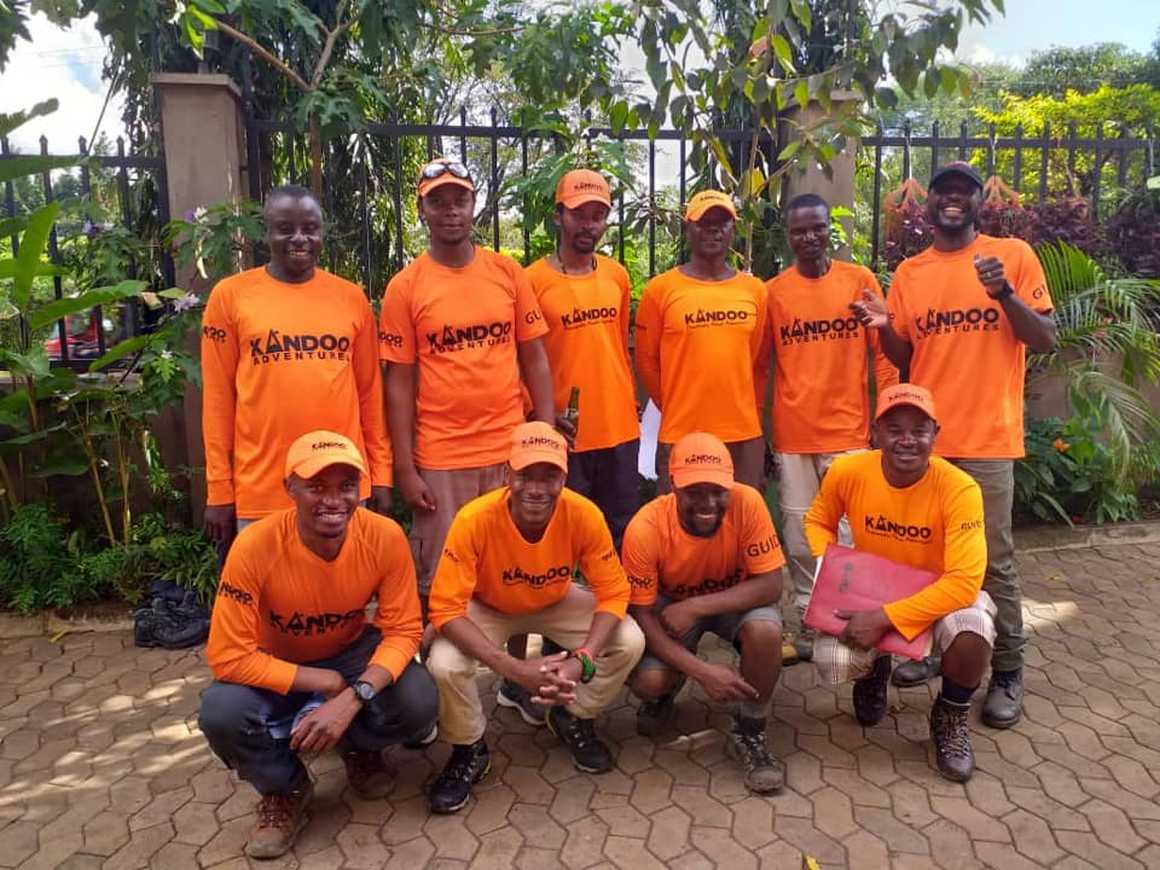 Our management team in Tanzania
As well as looking after the porters we also look after all our guides. We employ all our own guides who are fully trained and monitored by our Office based in Moshi.
Having our own management team based in Tanzania allows us to achieve consistently high standards. In order to ensure the guides are always fresh and at their best we ensure they get rest periods between climbs, so they are not over tired.
The feedback we receive from clients alone, tells us that our crews are doing a great job and that they are happy in their work.
To illustrate this, here is a recent review that really hit home.
"The guides and porters were all amazing - efficient, professional and very friendly, we really felt part of a big team together. In our group our ages were 46 to 74. With daily health checks, we were looked after well and our guides made our adventure to the Summit possible with their words of encouragement and support."
"The climb itself was amazing, well planned and organised, with fantastic guides who obviously knew Kili inside out and who were very supportive and great fun to be with throughout our 7 day Machame trek. We had many laughs along the way. Also a big thank you to the great band of porters who never ceased to impress, setting up our daily camp, cooking great food and looking after all our needs."
"When I was on the mountain I had a snoop around the campsites at the other tour companies and was genuinely shocked at the serviceability of their equipment. I was also surprised to see our guides wearing branded technical clothing and not just a cotton tshirt saying "guide" It was reassuring to see that you are willing to invest in proper equipment to support your staff"
All our reviews can be found on our website.
Remember if you want a safe and fun climb you need a support team of happy and well-trained guides and porters, and you only get them if you ensure the operator you book with looks after them really well.