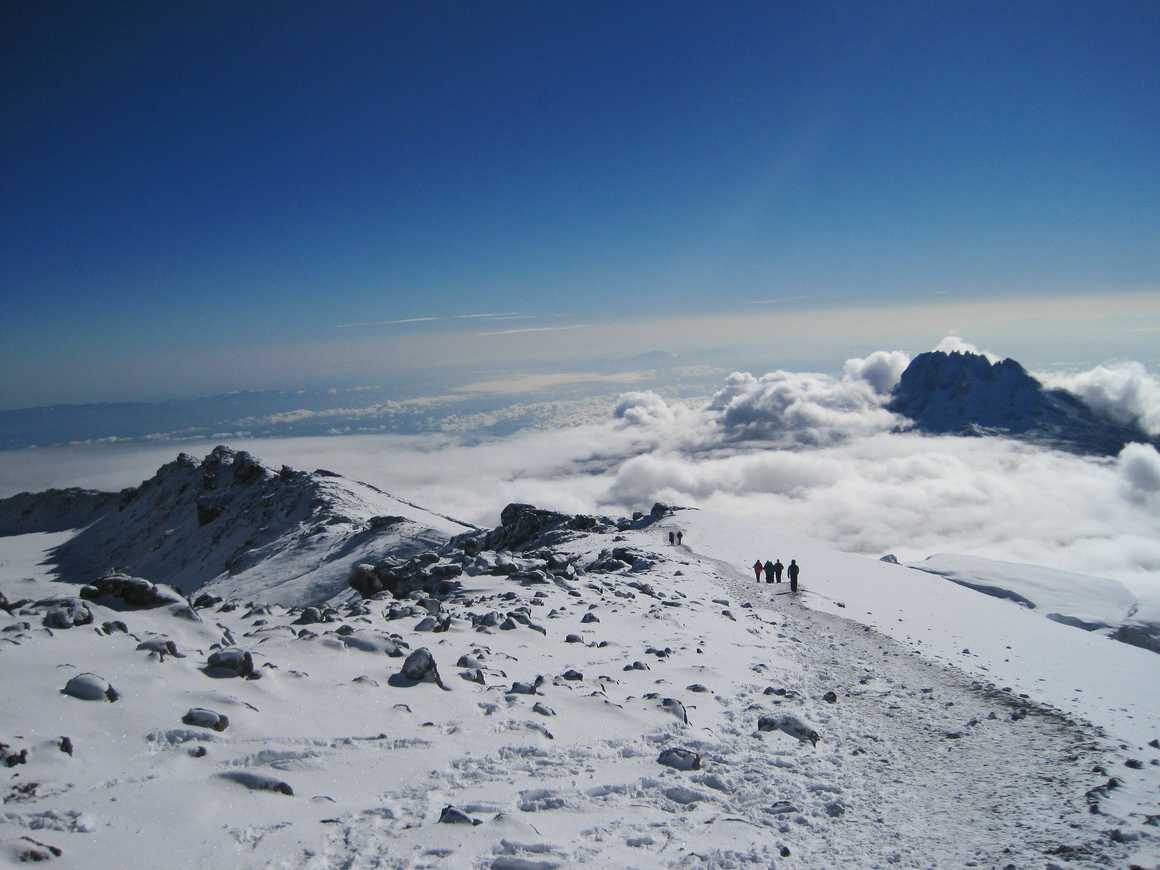 KPAP recommendations
We work closely with the Kilimanjaro Porters Assistance Project (KPAP) who publish the recommended tipping rates and procedures for Kilimanjaro. To give you a guide, KPAP recommended tips for porters are $5-7/day per porter. For other roles we recommend $20/day for guides, $12/day for assistant guides and $12/day for cooks. These figures are per group, not per climber.
Prior to your climb you will be provide with a copy of the tip recommendation amount for your group. This will be an estimation based upon your group size. The size of your crew can only be confirmed on the first day of the climb once all the bags and equipment have been weighed at the park gate. At the first camp you will be advised of the final number of crew and their position on the climb.
For groups of three or more, the average tip amount per trekker for a 7 day itinerary will be between $200 - $250. This will vary depending on group size and itinerary. Although this may sound like a high amount, on a 10 person trek there will be over 40 crew members!
Kandoo Adventures follow KPAP's guidelines for disbursement and we monitor the entire process carefully to make sure of fair distribution and proper payment.
The tipping ceremony
The tipping ceremony itself will take place on the last night on the mountain. Your group will be supplied with envelopes to assist with the distribution of tips.
One representative from your group should say a few words of thanks, which will be translated by the lead guide into kiSwahili, and then hand out the tip envelopes. The porters will nominate three of their number to accept the tip envelope on behalf of all the porters, and they will distribute the money themselves. You will have separate envelopes that you can use to tip your lead guide, assistant guides and cook.
Tips can be made in US dollars or Tanzanian Shillings. Please note that it is very important that US bills be new (post 2006), crisp and untorn.
Do you have to tip?
No. Tips are always discretionary and if you are not happy with the service you have received during your journey then you would not be expected to pay any tips at all.
If you would like to know more or have any questions regarding tipping procedures on Kilimanjaro then please feel free to contact us.