It's a gruelling climb for any trekker, but Aaron Phipps, a Paralympic athlete and double amputee, has gone beyond the realms of difficulty and become the first disabled British person to reach the summit using a wheelchair!
The 33 year old Hampshire resident suffered from meningitis C at the age of 15 and subsequently lost both his legs and most of his fingers. However, this factor has never stopped Aaron from doing the things he loves.
In 2012 the father of two represented Great Britain's wheelchair rugby team in the London Paralympics and just last month Aaron completed the London Marathon, raising over £36,000 for Meningitis Research Foundation (MRF) and Shaw Trust.
On the 20th of May though, Aaron completed his toughest task yet by reaching the summit of the world's tallest free standing mountain.
After a long slog on summit night, the athlete reached the summit at 10am using his all-terrain wheelchair known as a Mountain Trike.
The Mountain Trike is specifically equipped for mountainous terrain and comes with special leavers that aid propulsion uphill.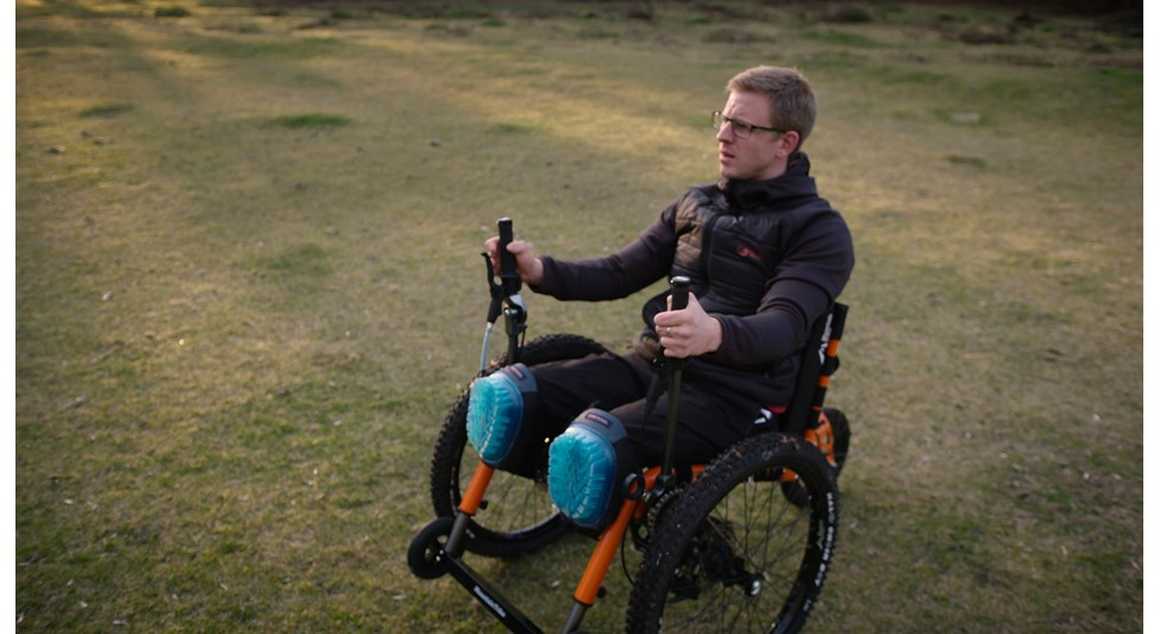 Prior to the climb, Aaron told Southern Daily Echo that "The Foundation asked me if I was interested, and at the time I didn't really think about the fact that I'd be in a wheelchair".
Altitude and acclimatisation
The Paralympian admitted that "The main problem will be the altitude. Getting myself up a hill whilst not being able to breathe very easily is going to be really tough".
In an attempt to acclimatise to the punishing altitude of Kilimanjaro, prior to the climb, the Brit took regular chair lifts to the top of Mont Blanc, the highest mountain in the Alps. Standing at 15,777ft in height, Aaron is said to have sat at the top for long periods of time getting used to the thin air that would soon face him on Kilimanjaro.
The preparation paid off as the climb took the Brit only 5 days and left the athlete smiling from ear to ear at the summit.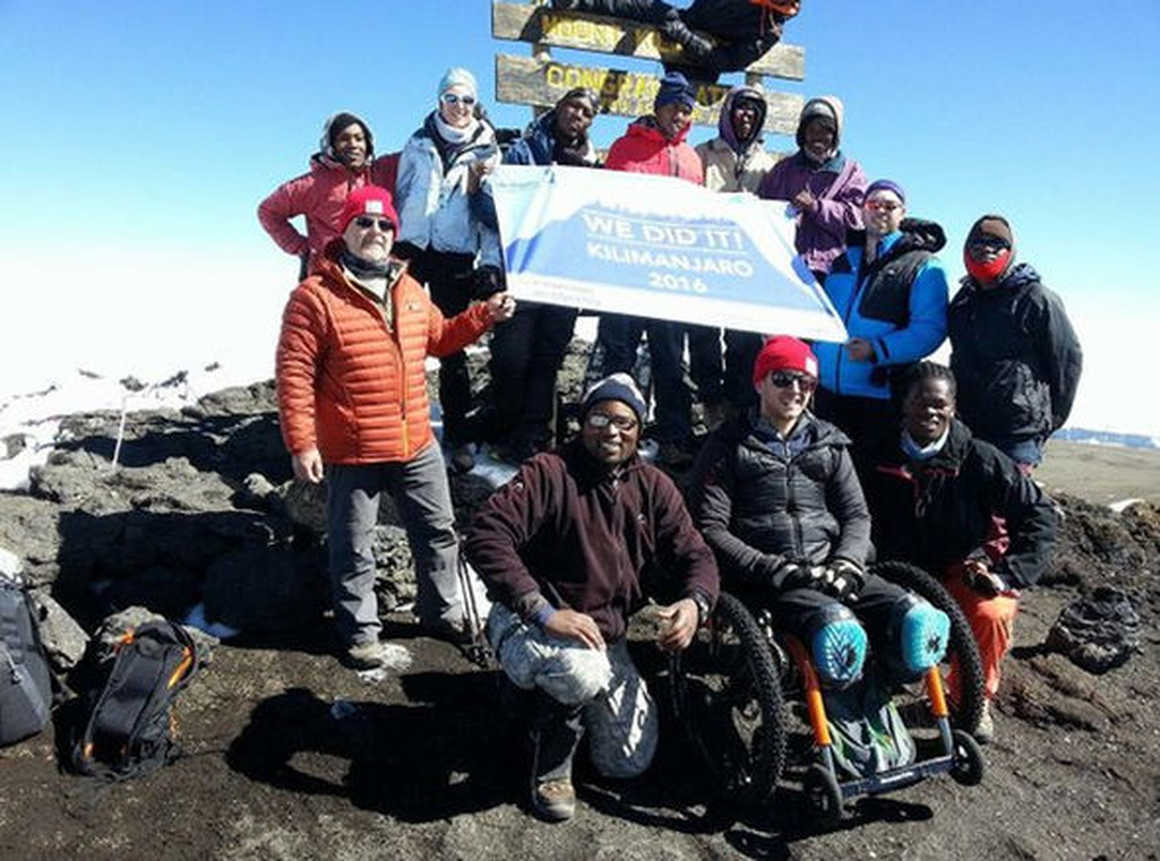 Once again, Aaron was climbing to raise money for the Meningitis Research Foundation (MRF) and Shaw Trust.
The amputee has so far raised just over £16,400, slightly short of his £20,000 goal.
Aaron's JustGiving page is still open and all donations will no doubt be much appreciated. The Brit is one of only a handful of amputee's to reach the summit, the last being Aaron Anderson from Sweden.