The first thing that should be made clear is that climbing Kilimanjaro requires no technical climbing skills and is essentially a long hike. We therefore strongly believe that anyone with a basic fitness level and some determination can trek to the summit - and all of our successful clients attest to this! We have taken old and young, overweight and underweight, to the top of Kilimanjaro and all of them enjoyed it immensely.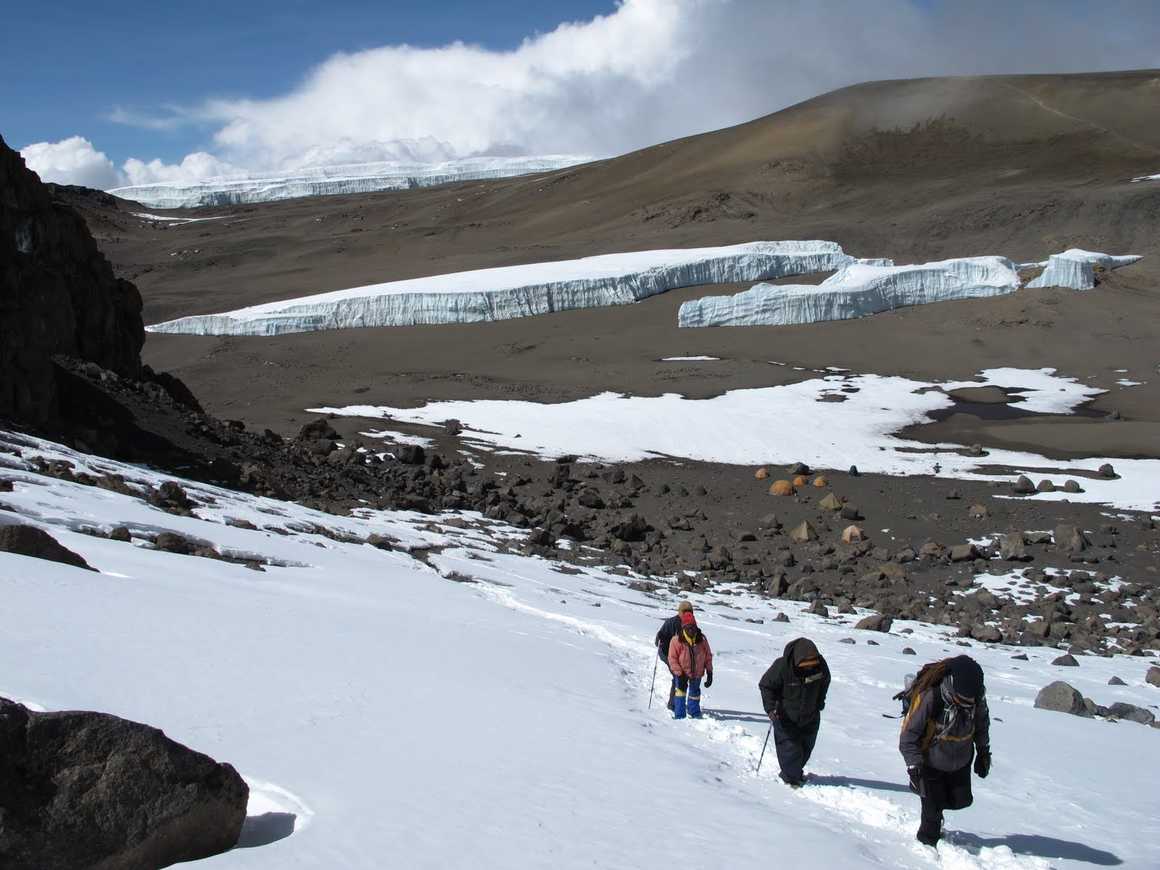 Are you up to the challenge?
Though we do believe a strong mental attitude can get you to the summit, Kilimanjaro is not an easy mountain to climb and there are a number of key factors to consider before attempting it such as route itinerary, length, altitude and training. These factors will help you determine whether you think you're up to the challenge or not.

Length
Most routes on Kilimanjaro are in the region of 70 km in length. Depending on how experienced a trekker you are, 70 km may or may not seem like a tough distance. In reality, even for a new trekker, 70 km is not particularly tough-going when you consider that the average person walks at 5 km per hour. Porters will also be by your side to carry all your large gear and this will make the trek considerably easier.

On average, you'll be trekking between 6 and 7 hours each day for the duration of your trek depending on your itinerary and summit day will be significantly longer - between 12 and 14 hours. You will need to be mentally prepared for this and we liken it to the last 5 miles of a marathon! The path is rocky, sometimes quite steep and, depending on the season, snowy and icy near the summit which can make for a slow trek. Please note that at no stage is the path paved as this is a wilderness trek at high altitude.
The summit is the same height for everyone, so if you plan on reaching it on a 5 day itinerary then be prepared for a hard slog. Routes that take 7 or 8 days give you much more time to acclimatize and allows for a more steady pace up the mountain with lots of rest breaks. If you're not in peak shape then we would strongly recommend booking a longer itinerary like the ones on the Machame or Lemosho routes.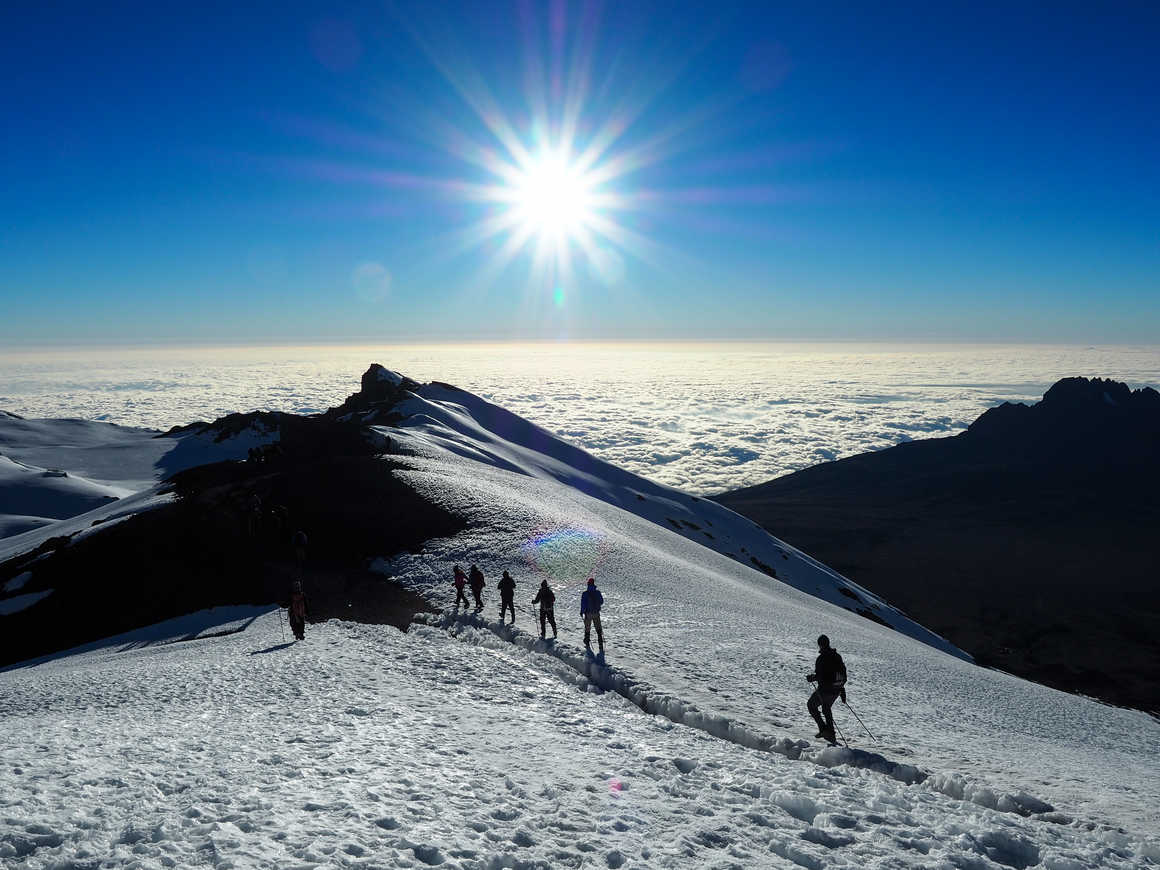 Altitude
Altitude is the main reason why some trekkers don't reach the summit. At just under 6,000 metres, Kilimanjaro is a seriously tall mountain and easily high enough to induce altitude sickness. Many trekkers will start feeling the effects of the altitude above 2,500 metres and this feeling will only increase as you hike upwards.

A longer itinerary up the mountain is very important and will help your body acclimatize to the altitude. You should also make sure your itinerary has a climb high sleep, low profile whereby you camp at low altitude points and trek at higher altitudes during the day. It is difficult to know how your body will react to the altitude as age, gender and fitness levels have no bearing upon your susceptibility - everyone is at risk. However, you will certainly notice a shortness of breath higher up the mountain which will make the relatively easy trek much harder.
Altitude sickness or AMS is a serious condition that can have serious outcomes. We always recommend that you consult your doctor prior to leaving on your journey and research the matter thoroughly so you're aware of the symptoms and treatments. For a detailed article on altitude sickness please click here.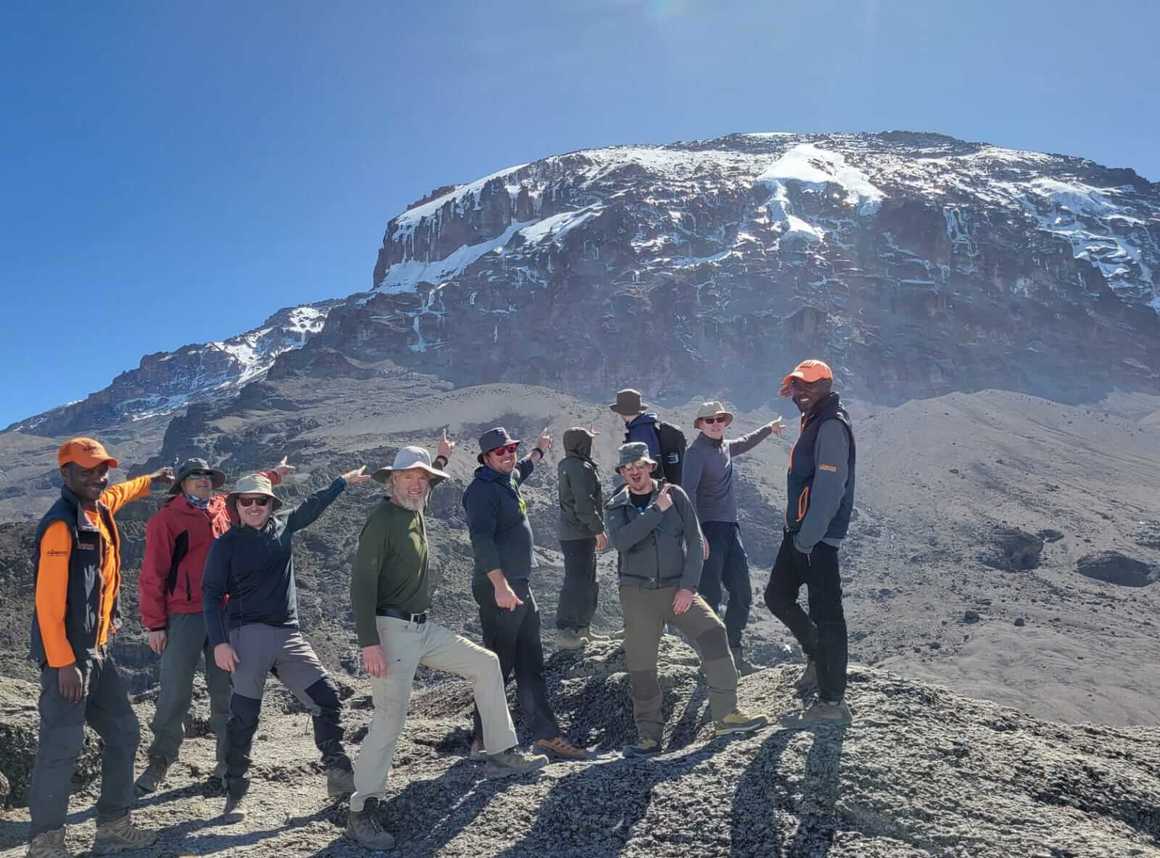 Training and Fitness
You certainly don't need to be an Olympic athlete, fitness fanatic or young individual in the prime of your life to climb Kilimanjaro. Saying that, having a high level of fitness is certainly a bonus and will make your trek more enjoyable. We often take climbers up Kilimanjaro that have left their 50's well behind them and have a little extra weight around the midriff. In fact, climbing the mountain is a sure way to shed some unwanted pounds!
Although at high altitude, with some basic training before your trip, any weekend walker with some determination should be able to conquer Kilimanjaro. Some days will be quite tough, especially when temperatures rise and you're trekking for 7 hours. Therefore, building a basic training plan 6 to 12 weeks prior to your climb will greatly improve your endurance ability and make your trek that much more enjoyable.
We strongly recommend a training plan that includes strength training (especially for your legs), aerobic exercise for your long distance endurance and, most importantly, weekly hikes around the countryside with a heavy bag! For a detailed training plan please click here.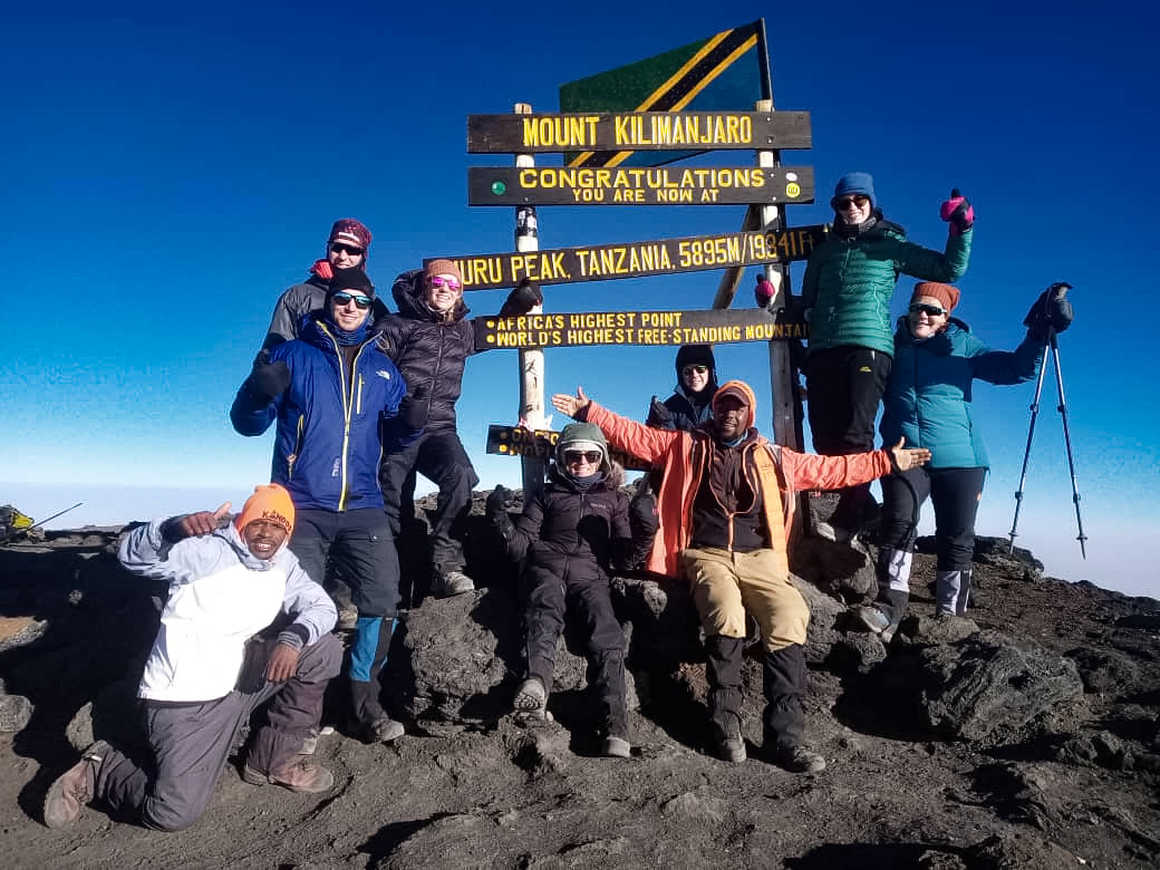 Summary
Climbing Kilimanjaro is an incredibly rewarding experience and we would recommend it to anyone. Don't be put off by the height, with some basic training and good determination you'll be trekking to the roof of Africa in no time!