Sadly, porter exploitation is a major problem on Kilimanjaro. However, new regulations by the Kilimanjaro Porters Assistance Project (KPAP) are aimed at tackling the unfair treatment of porters and the future certainly looks brighter because of it. 
In recent years, fair practices on mountains have become extremely important to the public and the International Mountain Explorers Connection (IMEC) has created the 'Partner for Responsible Travel Program' to highlight those climbing companies in compliance with Proper Porter Treatment Guidelines.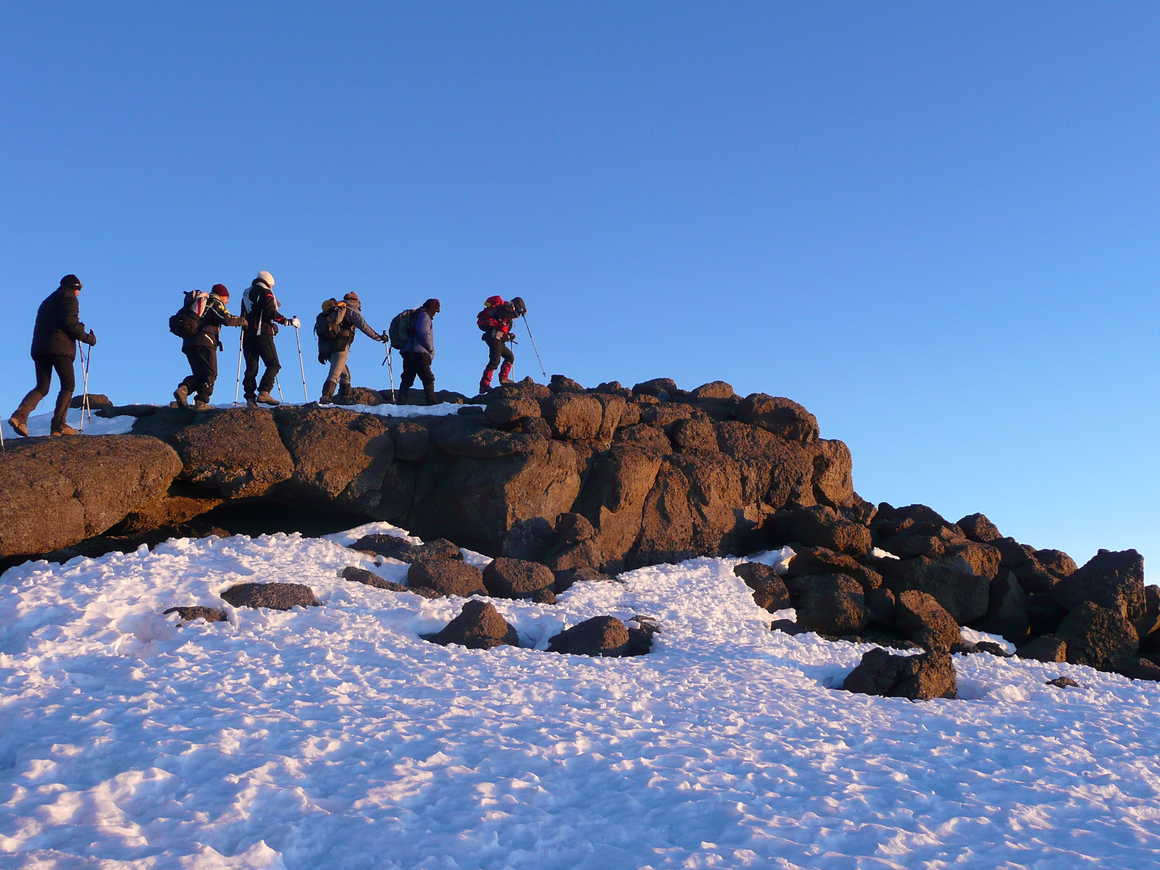 KPAP and regulations
KPAP is the local initiative in Kilimanjaro for this program and Kandoo Adventures work closely with them to make sure that all porters are being treated fairly. Kandoo wholeheartedly support the initiative and urge any potential climbers to make sure your operator is registered with KPAP. There is no fee for operators to join the program and, therefore, no excuse not to.
Earlier this year KPAP published a press release outlining the major regulations that operators within the program are expected to adhere to. They are listed below.
Minimum wages have been declared by TANAPA (Tanzania National Park) as well as a Government Notice dating back to 2009. There is no organization enforcing the payment of these wages and only a small percentage of climbing companies are paying them. The Partner companies are paying the minimum wage amounts accepted by the guides and Porters' Associations.
To stop porters paying bribes to join a climb, the Partner companies have instituted crew selection systems that effectively eliminate the payment of bribes.
To make sure a fair amount of the crews tip goes to the porters, the Partner companies have implemented a transparent tipping procedure that ensures the full amount of tip is given to the porter.
To ensure porters are not cheated out of tip money by guides claiming that there are extra porters on the climb, the Partner companies have a system of informing climbers of the number of crew.
To ensure full salary is paid to the crew, the Partner companies employ procedures ensuring the full payment including record keeping and signatures upon receipt of salary. Some Partner companies deposit the salaries directly into bank accounts of the crew.
Partner companies will pay the wages established by KINAPA (Kilimanjaro National Park) for porters carrying resupply to a climb.
Partner companies provide three meals instead of one.
Partner companies have weighing systems before and during the climb to make sure that no porter is carrying more than 20kg.
To ensure porters are not crowded in the tents, partner companies have a method for calculating the number of crew per tent so that they have appropriate sleeping space.
Partner companies undergo the monitoring activities performed by KPAP and agree to have a KPAP investigative porter on their climbs for reporting purposes.
Partner companies follow up on any feedback provided by KPAP to improve and refine their systems.
All data collection is entered into the computer and a climbing company must attain a minimum of 80% performance level to be accepted as an approved Partner company.
Partner companies collaborate closely with KPAP for monitoring of their climbs as well as meet with their porters along with KPAP at least once per year.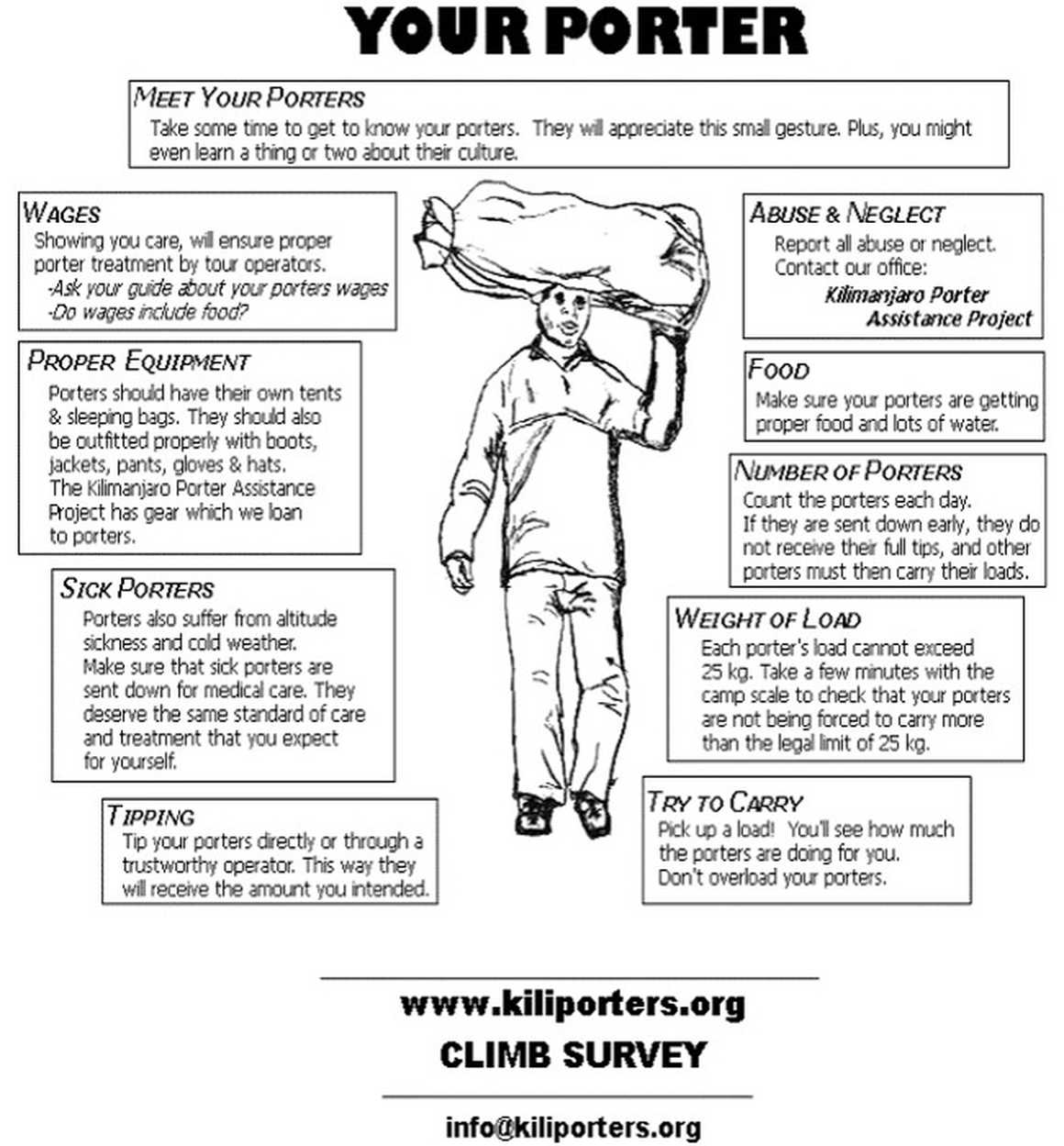 These new regulations will come as a welcome relief to many porters. However, many companies operating on the mountain are not members of KPAP and still treat their porters unfairly. It is up to you as the consumer to make sure you choose an operator who is a member of KPAP. Please note that most local operators are not members of this initiative and can charge slightly less because they exploit their porters.