It's happening! Borders are slowly opening - and they're opening very cautiously. Tourists, trekkers, and adventurers are also testing the waters. Is it going to be too crowded? What are the statistics saying? What countries can I go to, and can I finally grab my backpack and get on the next flight out of here?
All in good time - more and more people are starting to trek locally and discover the wonders hidden in their back garden. There are more than you think! A local at Stanford University recently said "The students aren't here, but families with kids are out in full force! It's almost like they're reclaiming their natural habitat in the parks and green areas that used to be full of grown-ups and out of towners!"
Wherever it is you found that you can spread your wings and ease up on the social isolating, things may never be the same. But don't worry - that's not necessarily a bad thing. The fact is, we were long due for a change in attitude when we travel, and a lot of destinations were begging for a sanitation upgrade. Healthy travelling will hopefully become the new norm.
Pandemic or no pandemic, we always worry about getting sick when we travel to far off places, especially when we do it on a shoestring, stay in hostels, or enjoy the less populated but more spartan comforts of mountain huts, campsites, and group accommodations.
It's always a burden to be sick while on the road, it ruins our plans and presents a set of problems we never thought we'd be dealing with. Let's see how best to avoid this, and have a safe and healthy trip.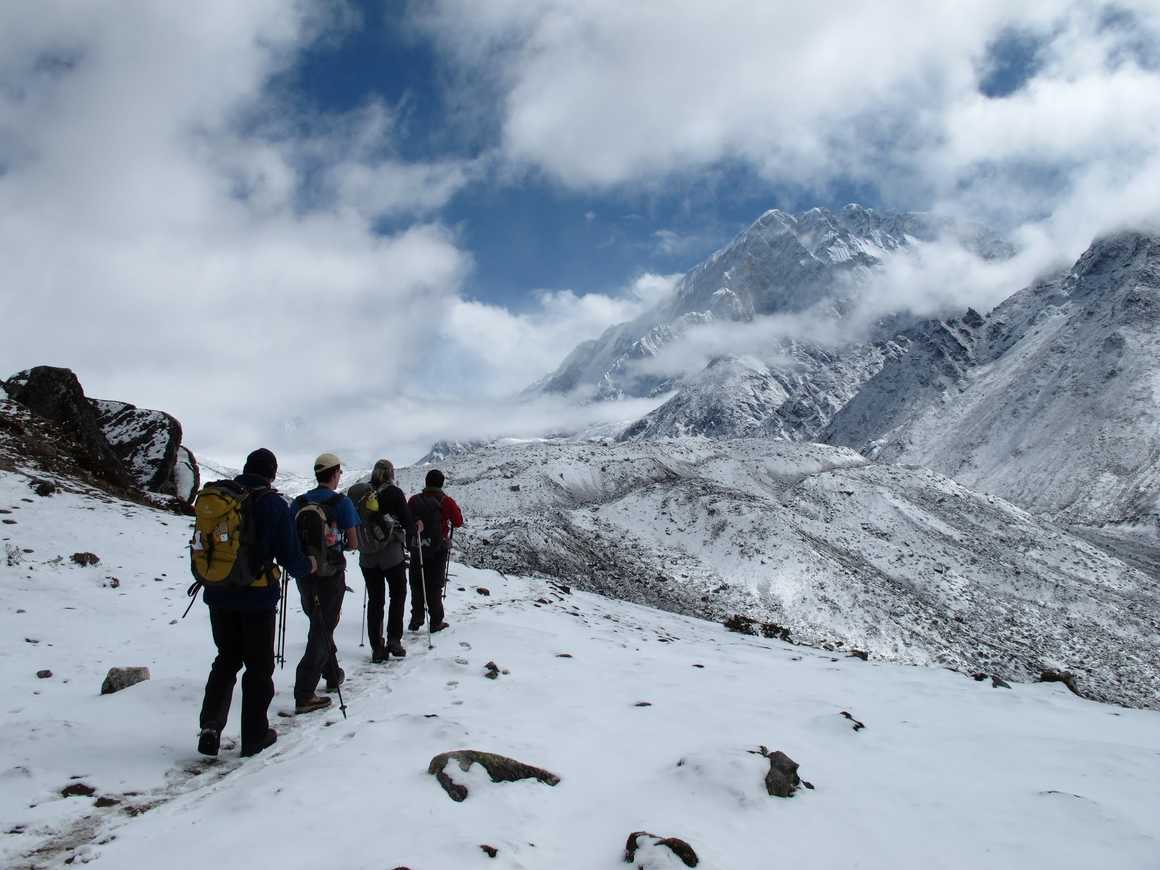 Traveller's Disinfection Supply List
There are a few things that you just have to take with you when you travel these days, and chances are that they'll be on the most prominent position on your packing list for a long time.
Masks - take both cloth and disposable masks. There are some great cloth masks that will fit a disposable filter. There are times where disposable masks are better, especially when you don't have any means to wash and dry an often-used cloth face mask. It's recommended that you don't reuse the same facemask all the time and switch them after each use. While that's not always possible when travelling, we recommend bringing a large supply of face masks and keeping the used ones in a separate sealable bag.


Tip! In order to disinfect a cloth mask, you can iron it. Ironing at high temperatures will kill germs. This is a great option if you're staying at a hotel.


Hand Sanitiser - This one is an obvious choice, but make sure that your sanitiser has a 60% alcohol content. Usually, sanitisers will have 2:1 alcohol and aloe - for moisturising purposes. Alcohol tends to dry out your skin. 


Forks and Spoons - if you're staying in a hostel or a place with communal silverware, it's best to bring your own. There are great kits available at any trekking store, they are lightweight and easy to pack. Sporks are also a great option because they are fun multi-taskers - but we do recommend getting a full cutlery set for comfort.


Disinfecting wipes - speaking of cutlery, sometimes you won't have a good chance to wash it. Keeping disinfecting wipes at hand will make it easier to disinfect any items that may have gotten contaminated along the way.


Keep your toothbrush close - and anything else you might use in a bathroom. Put it away after each use, and don't let it linger in shared restrooms.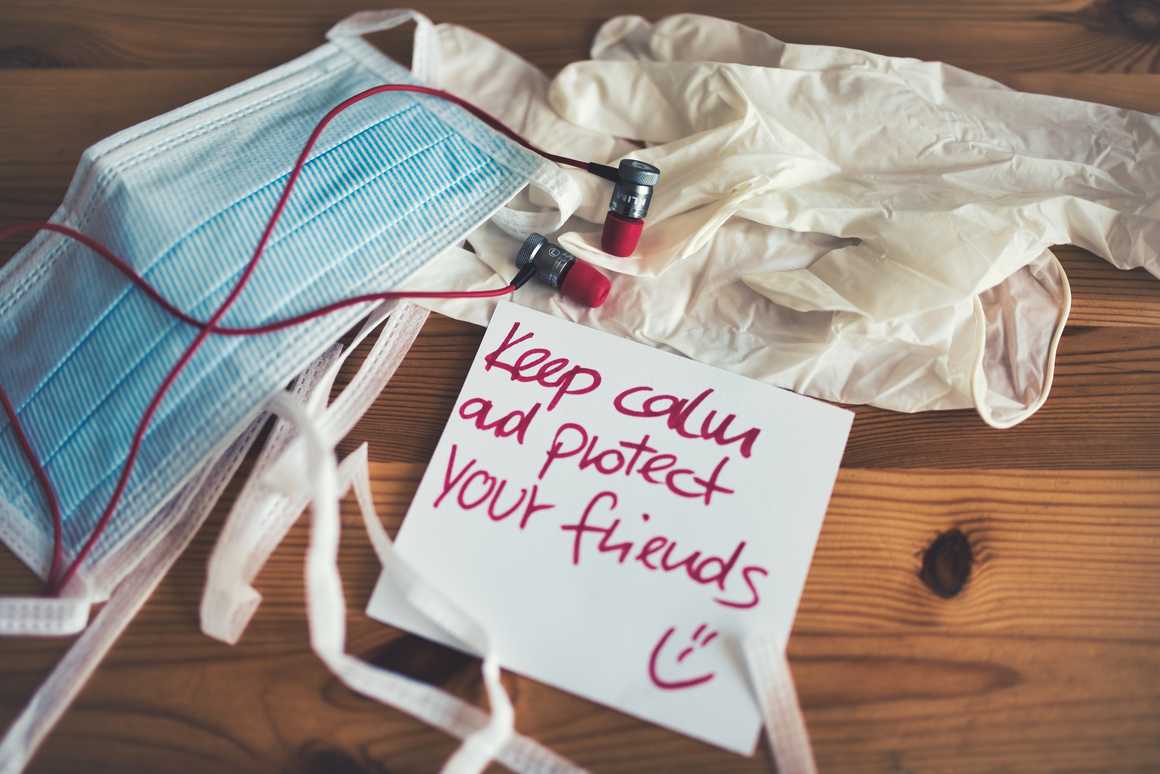 If You're Flying - Air Travel Safety
Airlines know that if they want to stay in business, they have to provide maximum safety for their staff and for their passengers. Some of these procedures include requiring face masks for everyone - staff and passengers.
Most airlines will keep the middle seat empty these days, and prohibit restroom lines from forming. Before boarding, they also have temperature checks.
All airlines have started to disinfect boarding areas on a regular basis. There are sanitising stations all throughout airports. Here are some of the most commonly asked questions about the rules:

Will I have to keep my mask on for the duration of the flight?
Yes, in most cases you have to wear the mask for the whole flight. While you're required to provide your own mask, there are plenty of places at the airport where you can buy one, and some airlines provide a safety kit that includes a mask, gloves and hand sanitiser.
What happens if the temperature check shows a fever?
You may be denied your flight if you show a temperature of over 38 degrees Celsius (100.4 Fahrenheit).
Are aeroplanes sterilised between every flight?
Yes - major airlines sanitise their planes after every flight is deplaned. In addition, there are HEPA filters onboard most flights (check with your airline) that remove particles, like viruses from the air. They have shown to be 99.999% effective.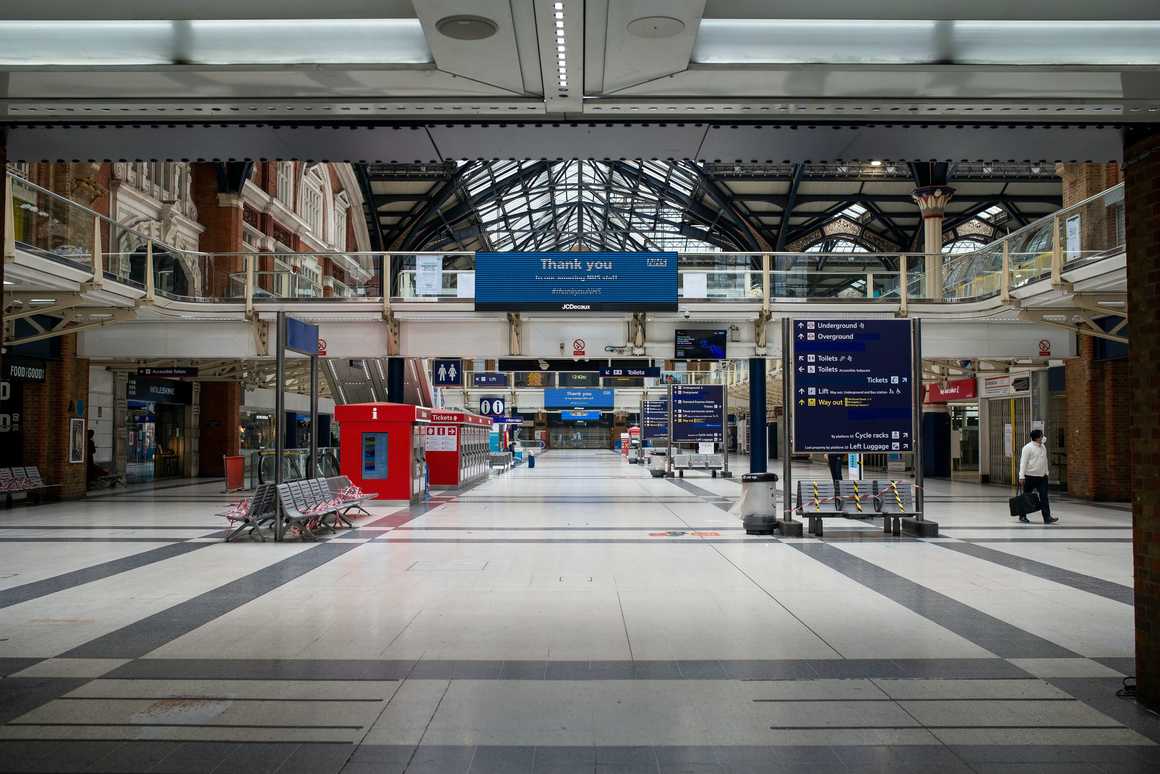 Checking Your Hotel
There are a few good signs of a clean hotel room - and you don't even have to have your microscope on hand. You can check for tell-tale signs of cleaning in your room by inspecting the bathroom - is the toilet paper new? Are glasses sealed? Is the hotel being deep cleaned?
As more and more hotels are opening, there are a few tools that you can use to make sure - if you're staying in one of a big name high-end hotels like the Hilton, you can take a look at their official policy. Carefully checking your destination before you go can be enlightening - for example, Singapore started to give out hotel certifications as well as cleanliness certifications for tourist attractions and stores.
It's called the SG Clean designation, and it's been around since March. Even with these in place, it's a good idea to disinfect commonly touched things when you get to your room - like door handles, the sink area in the bathroom, and your hotel key.
The same general rules go for staying in hostels. Although not as well-funded as large hotel chains, hostels care about their often younger clientele quite a bit. You can check on the safety precautions your hostel is taking online or by contacting them.
Hostels are often independent businesses and will go out of their way to protect visitors and their staff alike. Having said that, they know how hard it is to be a backpacker - and that the current crisis has left a lot of people stranded, not knowing where to turn. We commend the Hostel World Group for starting the Beds for Backpackers initiative - with their help, stranded backpackers have been able to get emergency free beds if they're in an unsafe situation and far from home.
They're a great example of why the backpacking and trekking travel community is unlike any other. Furthermore, there are strict recommendations put out by hostel consulting groups that provide guidelines on how hostel owners should prepare and run their businesses during the pandemic:

Enough disinfectant to last 2 months

All commonly used common areas must be disinfected

Avoid cash transactions when possible

Wash hands for at least 20 seconds

Keep a two-metre distance

Educate guests to go out in small groups

Focus marketing on domestic travel

Give out pamphlets about the spread of the virus and social responsibility

Communicate clearly with pre-arrival emails

Have a thermometer ready and designate an isolation space just in case

Be aware of local infection guidelines

Remember that in some countries these rules are impossible to follow. Some hostels do not have emails, and cannot take credit cards or be paid online. Adjust accordingly, and remember to wash your hands.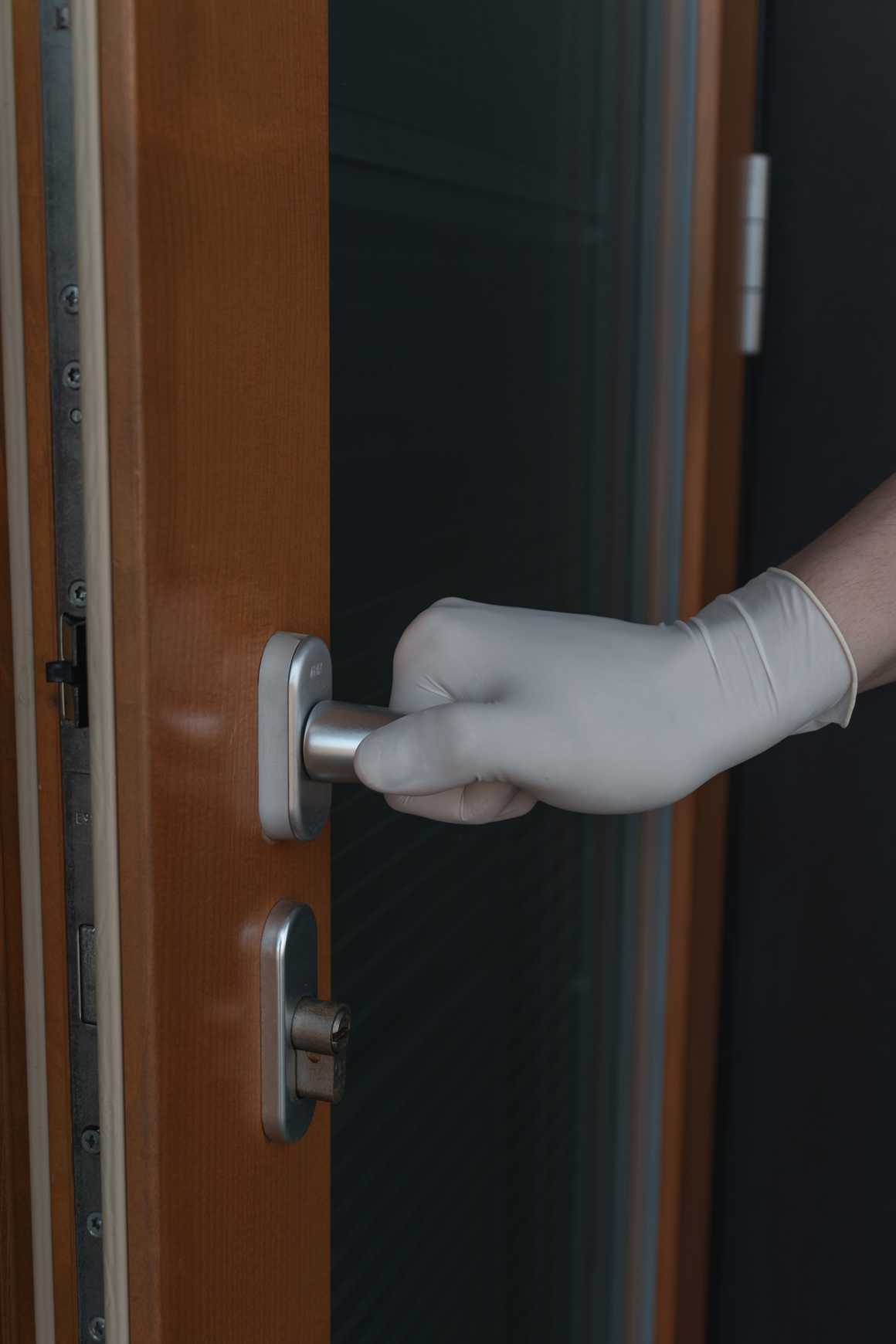 Places to Avoid - and What to do When You Can't
When you travel, sometimes there are certain situations you just can't help. Here are some places you should steer clear of when you travel, and what to do if you can't help but find yourself in their midst. We know - it happens.
Public transport - this is the hardest part for any backpacker who has to travel through urban areas. Of course now, with companies like Uber, it's gotten easier to have "personal" transport and be in contact with less commonly touched surfaces. But if you think about it, that Uber driver might have transported 20 people that day - while it's impossible to know what surface was touched by who, Uber actually provides their drivers with reimbursement for some protective gear like gloves and masks.
If you have to go on a bus, the metro or a train - follow these rules:

If possible, maintain distance between you and other riders

Always wear a mask

Wear gloves and dispose of them once you're off the coach/train/metro

Wash your hands for at least 20 seconds as soon as you can

Use disinfecting wipes on anything that might have had contact with surfaces on public transit - your backpack or purse is an important thing to always keep disinfected

Public Restrooms - This one is hard because hey - when you have to go, you have to go.  Always, always wash your hands when you're in a public restroom, and avoid touching anything. In fact, gloves are your best option - make sure you remove them after leaving and disinfect your hands after tossing them. NEVER put your belongings on the floor or the counter - use hangers, or keep them on you if possible. This was true before the pandemic, and it's very true now. 
Crowded Restaurants - it's better to stay outdoors, where there is a lot of air circulating. Let's give those crowded pubs, wine cellars and pizza places a break for now. When travelling, we are often forced to eat on the go - look for a take-out place that offers food you can take to the park or a secluded bench. If they offer outdoor seating, all the better. Make sure the waiters are using safety precautions and are wearing gloves and masks. Always disinfect your hands when you go in, and when you leave.  Generally, most restaurants should have social distancing measures in place, but philosophies tend to differ when you travel.


Pre-Game and Get Your Immune System in Gear Before You Go
Staying safe and healthy during your travels has everything to do with planning right. There are a few simple and long-term ways to get your immune system strong, and thankfully they all revolve around self-care and treating yourself right.
Balanced diet - we don't mean a strict diet with no indulgences, but a healthy variety is key here. Include a lot of leafy greens and root vegetables in your diet, as well as legumes and unprocessed carbs. Some foods that help to support the immune system are:

Ginger (great in juices and smoothies too!)

Turmeric

Leafy greens

Oily fish

Sweet potatoes

Garlic

Remember that eating healthy while travelling is also important! Wash your fruits and vegetables, and remember that your gut bacteria may not always react well to brand new foods. Travelling healthy means always washing your hands.
Sleep - this is the often forgotten but one of the most important parts of keeping healthy. Why is it so hard to get a good night's sleep these days? We are overstimulated, busy, and use social media and entertainment to "tune out". This doesn't count as "rest time" to our brains and bodies, however - and we feel it in the morning.
Studies have shown that people who don't get enough sleep are more likely to get sick when they're exposed to viruses. It can also affect your recovery time. Getting enough sleep before, during, and after your trip is simply the responsible thing to do!


On the Road Again
We know you're itching to go out there, and so are we! Thankfully, when you trek in remote places, whether it be
Mt Kilimanjaro
or the
Annapurna circuit
, you can look forward to forgetting about civilised world problems and take a deep breath while resting on a trail. For a few minutes, there will only be you and the mountains...