Sandwiched between Tibetan China and India, the bewitching Kingdom of Bhutan might be tiny in geographical terms, but for the dedicated trekker it offers adventures on a grand scale.  Situated in the eastern Himalayas, and covering an area just shy of 15,000 square miles, Bhutan is both remote and yet accessible; the flight time from the UK is around just nine and a half hours. That said, Bhutan hasn't yet laid itself bare to rampant tourism. To gain that all-important entry visa you must book your visit through an accepted tour operator. 
The journey is warranted, though. Bhutan is stunningly beautiful and unspoilt. Around seventy percent of its area is forested; a further ten percent covered by glaciers. And then there are the mountains. If you want treks that are diverse, exotic and out of the ordinary, Bhutan is your Nirvana. And if you want the concept of Nirvana explained, there are plenty of friendly Buddhists here who will be happy to oblige.
Our point is that trekking in Bhutan really is one of those rare life-affirming experiences. Beyond the (small) population and your trekking guides, it's just you, the yaks, and some pretty breath-taking scenery. We can only scratch the surface of the amazing things in store when you choose this Himalayan haven for your next adventure, but here goes anyway as we present our top 5 treks in Bhutan.

1. Druk Path trek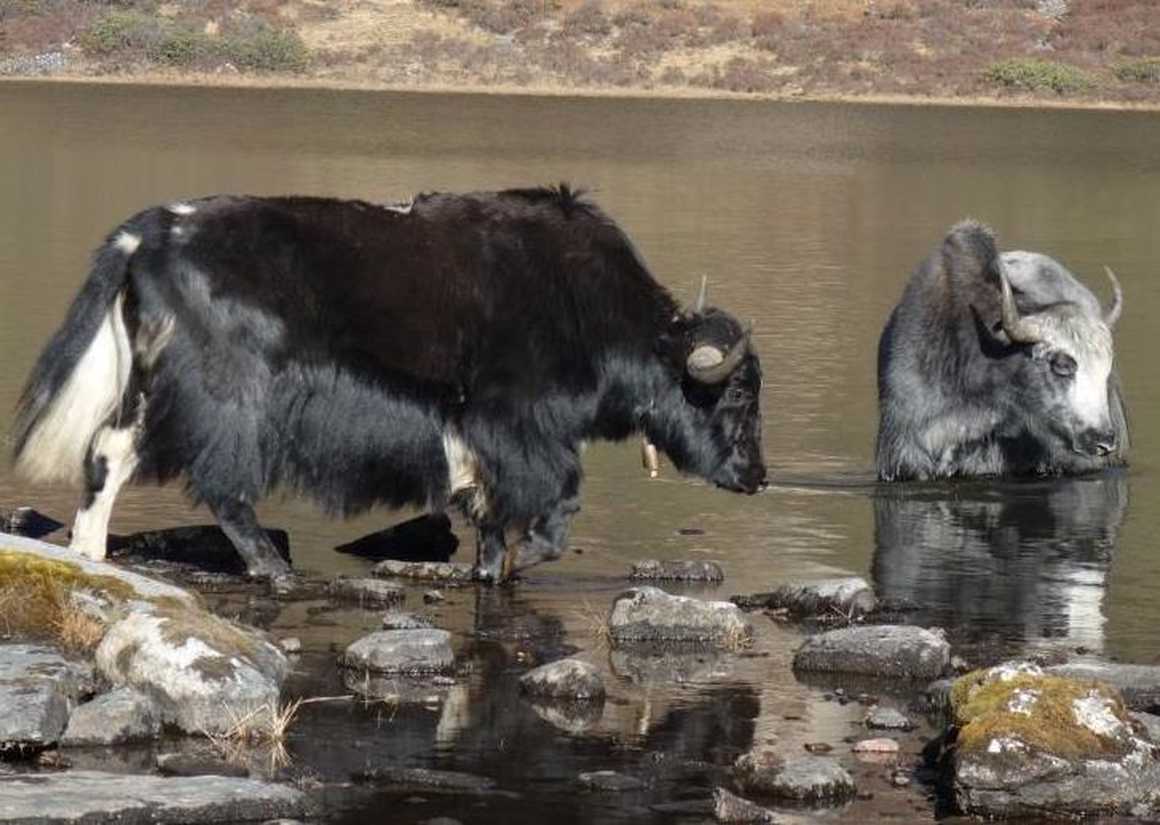 Honestly, you want it all, don't you? Gorgeous forests of rhododendron and pine; historic, religious and cultural sites; mountain passes, lakes and valleys… well, with the short but unforgettably sweet Druk Path Trek you get it all. This is considered one of the best short treks in Bhutan, and with good reason. Beginning in the town of Paro, the Druk Path is a great introduction to Bhutan for the moderately fit trekker. Heading eastwards, the trek rises into the mountains that lie between Paro and the majestic Thimpu; Bhutan's only city (and so, by default, the Kingdom's capital). Along the way you'll climb to height of around 4,200 metres, and encounter – among other highlights – a ruined fortress, lakes that teem with trout, camps inhabited by rural yak herders and, of course, a succession of jaw-dropping scenery. Here, you're in sight of Bhutan's northern border with Tibet which means that you should be in for some fabulous views of the Himalayas, including the mighty Mount Gangkar Puensum; not only Bhutan's highest mountain, but one of the highest unclimbed mountains in the world. It's probably best we leave that challenge for another day.
2. Chomolhari trek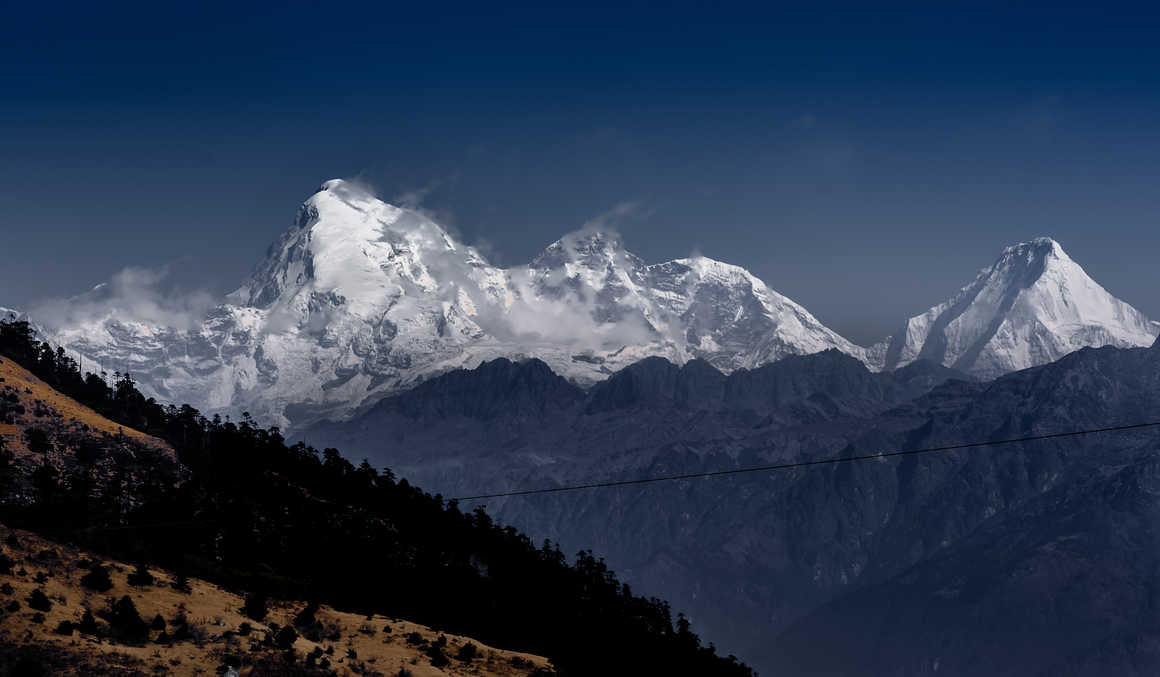 The comparatively short high altitude trek to the base of Mount Chomolhari is one of Bhutan's most popular, and it's not difficult to see why.
Firstly, although the route can be tricky in places, you don't need to be Superman (or Wonder Woman) to complete it. In fact, if you're an experienced and moderately fit walker who can handle the altitude (about 4,800 metres at the highest point) and a rugged, undulating route, then you're going to love this.

The Chomolhari trek begins in the Paro Valley – part agricultural land, part forest; all beautiful - at Shana Zampo.  Ascending and descending through fragrant pine and spruce forests beside the Paro River, you'll eventually reach the magnificent Jigme Dorji National Park and continue the steady climb into the mountains. Beyond the camp at Soi Thangthangkha the forests dwindle and give way to open grassy meadows; yak and their herdsmen are a common sight, but you're more likely to be gazing at the spectacular mountain panoramas around you. Onward, then, into the valley before you and to the camp at the eastern base of mighty Mount Chomolhari itself. The fun doesn't stop here though. Spectacular high mountain passes and steeply-sided valleys wait as you trek onward from Chomolhari. Eventually you'll meet and follow the Thimphu Chhu river down to Dolam Kencho where the trek ends and you have a chance to sit back and wonder why you bought so many yak-related souvenirs from the herdsmen you met.


3. The Snowman trek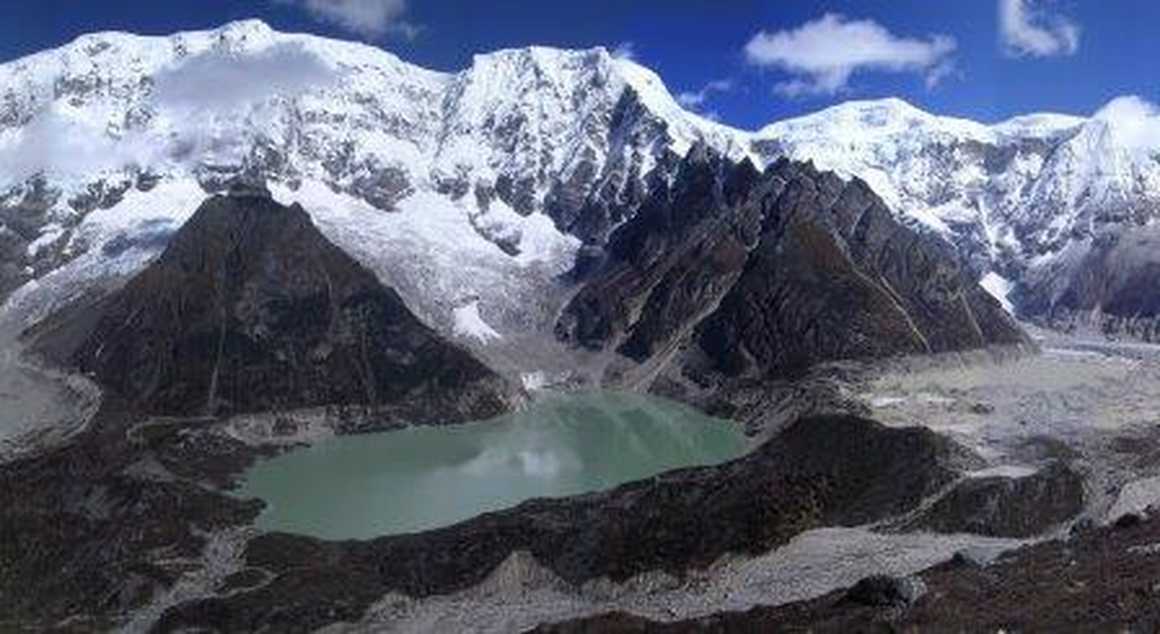 If you're a rookie trekker or have any doubts about your level of fitness, look away now. Bhutan's Snowman trek is not for the faint-hearted; for many, it is Mission Impassable. But if you're an experienced, acclimatised and fully-fit trekker looking for the ultimate challenge, this is the high altitude trek you've been dreaming of. By turns astonishing and exhilarating, Bhutan's longest and reputedly most challenging trek begins in the village of Chamsa and draws you inexorably northwards through the mountains that gather around the Kingdom's border with Tibet. 'Snowman', by the way, refers to each of the six mountains of over 7,000 metres that you'll encounter along the route (don't worry; you won't actually be climbing them). That said, you'll be trekking at an altitude of around 4,000 metres yourself, which gives a genuine sense that you're traversing the 'the roof of the world'. The going might be hard in places – expect steep, rocky sections (both ascents and descents), several high mountain passess over 5000 metres, snow, slippery bits and cold overnight stops – but rewards of the Snowman Trek far outweigh its challenges. The ever-changing scenery, from verdant forests to high mountain passes (nine, in all), glaciers, lakes and waterfalls is never less than stunning. And, when you reach the destination village of Dur, your glow of achievement at having completed the legendary Snowman Trek, and the smile that goes with it, are going to stay with you forever.
4. Laya Gasa trek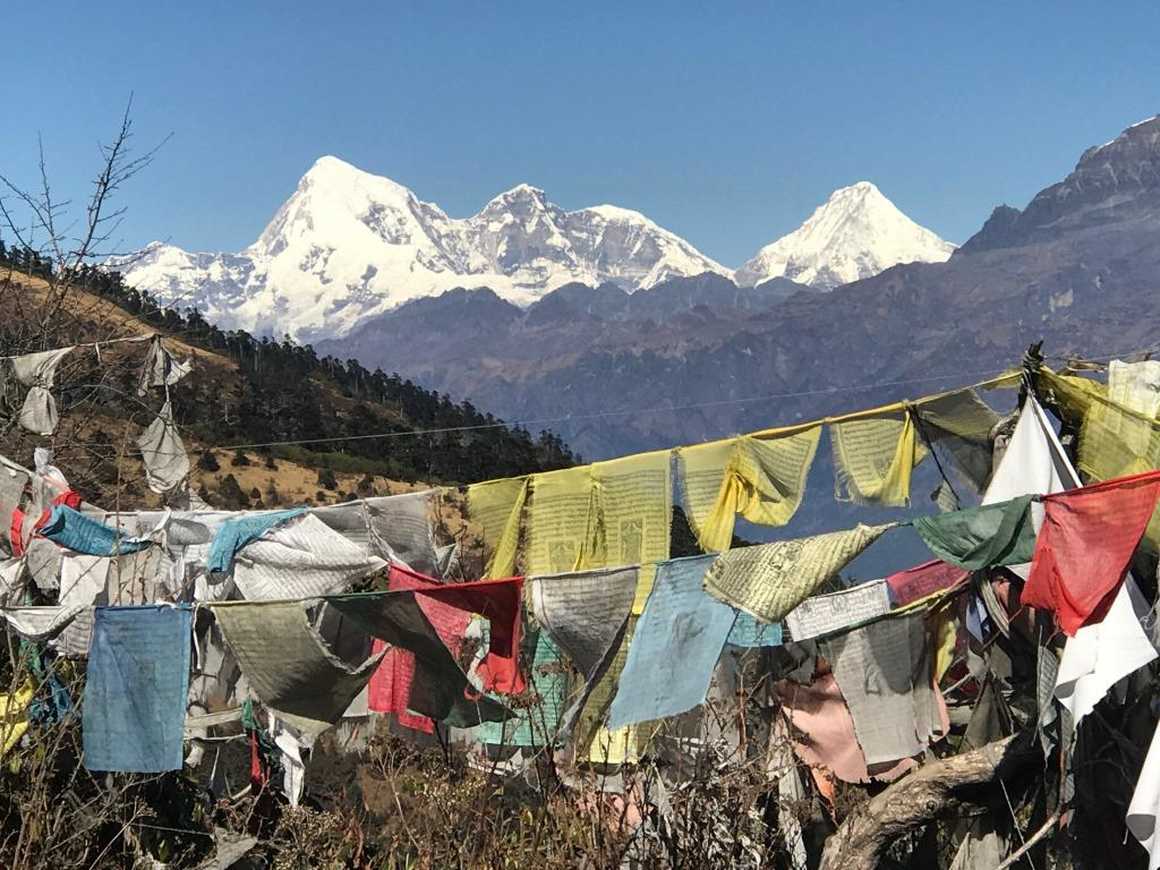 If you're in the mood to roll up your sleeves and get stuck into a moderately hard Bhutanese high altitude trek but fear that the Snowman route might be asking a bit too much, the Laya Gasa trek is an ideal alternative. At two-hundred-plus kilometres in length, elevations of up to 4,160 metres and with some fairly hefty ascents and descents, Laya Gasa is no pushover, but in its defence this trek is widely regarded as the most scenic in Bhutan (and, in a land that is absolutely dripping with natural beauty, that's no mean feat). Diversity is the order of the day here. One minute you'll be admiring rice paddies, meadows and impressive traditional farmhouses, the next you'll be gazing in awe at snow-dusted Himalayan peaks, glacial lakes and vast valleys that are empty apart from the occasional flocks of native blue sheep nibbling at the greenery. Laya Gasa partly follows the route of the Snowman Trek (so you can at least brag that you've done a bit of it) but changes course before the going gets really tough. Throw in a handful of charming Bhutanese villages; cascading waterfalls; opportunities to spot Takin (a hairy goat/gnu/antelope-like creature that is Bhutan's national animal and – perhaps best of all – invigorating thermal springs when you reach Gasa, and you have all of the ingredients needed for a truly outstanding trek.
5. Dagala Thousand Lakes trek

OK, so you might not see exactly one thousand lakes but that's not really the point of this popular and moderately challenging trek. If you truly appreciate the great outdoors, endlessly photogenic landscapes, exotic flora and fauna and want a healthy dollop of Bhutanese history and culture on top, this is the trek for you. A little more off the beaten track than some of the treks mentioned here, the path you'll follow links the villages of Genekha and Chamgang. As the name suggests, the many crystal clear lakes you'll see en route – often teeming with fish – are the headline attractions here. But let's not forget that, as you're in Bhutan, you're in the shadow of some of the highest and most impressive mountains in the Himalayas. As with so many treks in Bhutan, the terrain you'll cover constantly changes as you gain height, from coniferous forests to green meadows strewn with wildflowers. Rugged plateaus and high mountain passes offer excellent vantage points from which to drink in the scenery and swell your photo album with pics of Mount Everest and its towering neighbours. You'll also encounter a traditional Bhutanese way of life the trek takes you through rural villages and yak herder camps. In other words, if you say you want to experience the best of Bhutan in a single, not-too-arduous adventure, we say "go for the Dagala Thousand Lakes Trek".