Bhutan boasts two of the world's most popular high altitude treks, but which should you choose? Your time may be limited on your walking holiday, you might want to take in some of the country's cultural highlights, or you're looking for more wild escape, so which of these treks works for you? Here's our guide comparing the Chomolhari trek and the Druk Path; the differences from a trekker's perspective.

Trekking experiences are largely a subjective thing, so to help you decide between the Chomolhari trek and the Druk Path we've compared five of the basic elements that apply to any self-respecting high-altitude trek so you can judge which trek is likely to be your best bet. Here we go then....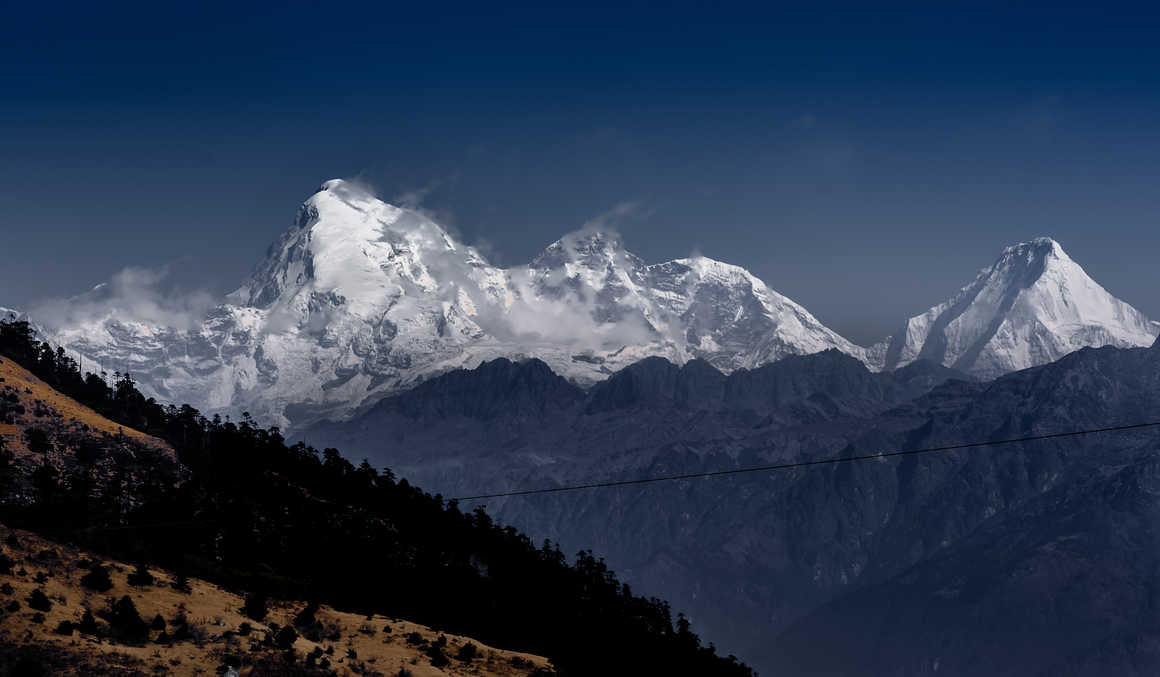 Chomolhari trek v Druk Path - duration and distance
If you find yourself up against the clock as a result of all the fab things to see and do in Bhutan, or you're just not 'feeling it' for a longer trek, then the Druk Path is your best choice here. This little beauty can be achieved in just four days, but don't be fooled; the Druk path's 61km trail is absolutely chock-full of trekking goodness. Meanwhile, if you've got the urge to take on a full on Bhutan trekking experience we'd have to recommend the Chomolhari trek. Here you get six days of top-notch trekking during which your legs will get a proper work out over 112km of undulating – but spectacular – Himalayan terrain.

Difficulty and fitness comparison - Chomolhari v Druk Path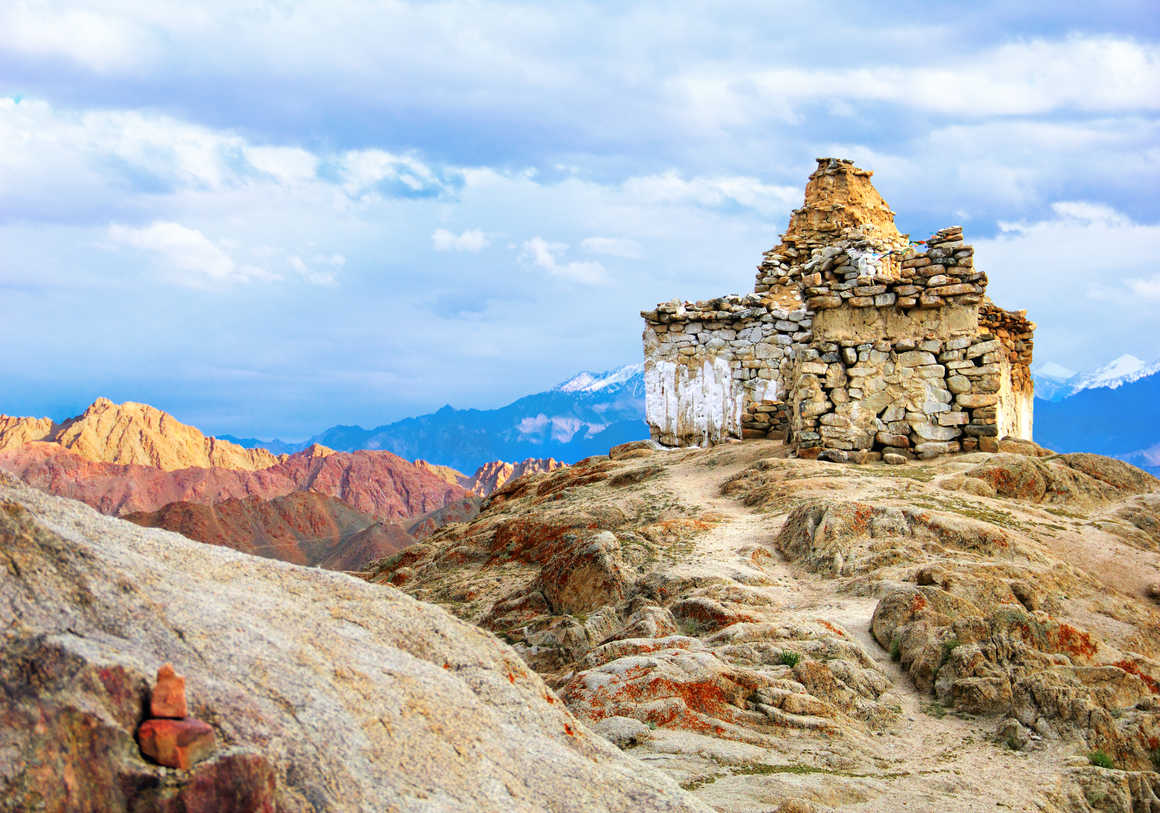 You know the score; we're talking about high altitude trekking here, which means that whichever path you choose you're going to need to pre-prepare for reduced oxygen levels. If you skip taking the time to acclimatise before you trek, you're potentially looking at altitude sickness and that can be properly nasty. Truthfully, you're going to need to be reasonably fit to attempt either trek, but inevitably the longer Chomolhari trek is going to be more demanding as you'll be walking twice the distance of the Druk Path and encountering steeper gradients and higher elevations. Don't panic though; neither route requires you to have superpowers, and both offer unforgettable trekking experiences.

Comparison of altitude on Druk Path v Chomolhari
Go trekking in Bhutan and you're going hit some heights. Whether you go for Druk Path or the Chomalhari trek you're in for some pretty decent climbs, stunning mountain passes and top-of-the-world panoramic viewpoints. On the shorter trek you're going to attain a maximum elevation of 4,210m – pretty impressive! But this is edged by the Chomolhari trek, during which you'll virtually be able to grab a passing cloud at a maximum elevation of 4,950m as you traverse the fearsome(ish) but exhilarating Yale La Pass.

Cultural things to see on Chomolhari v Druk Path trek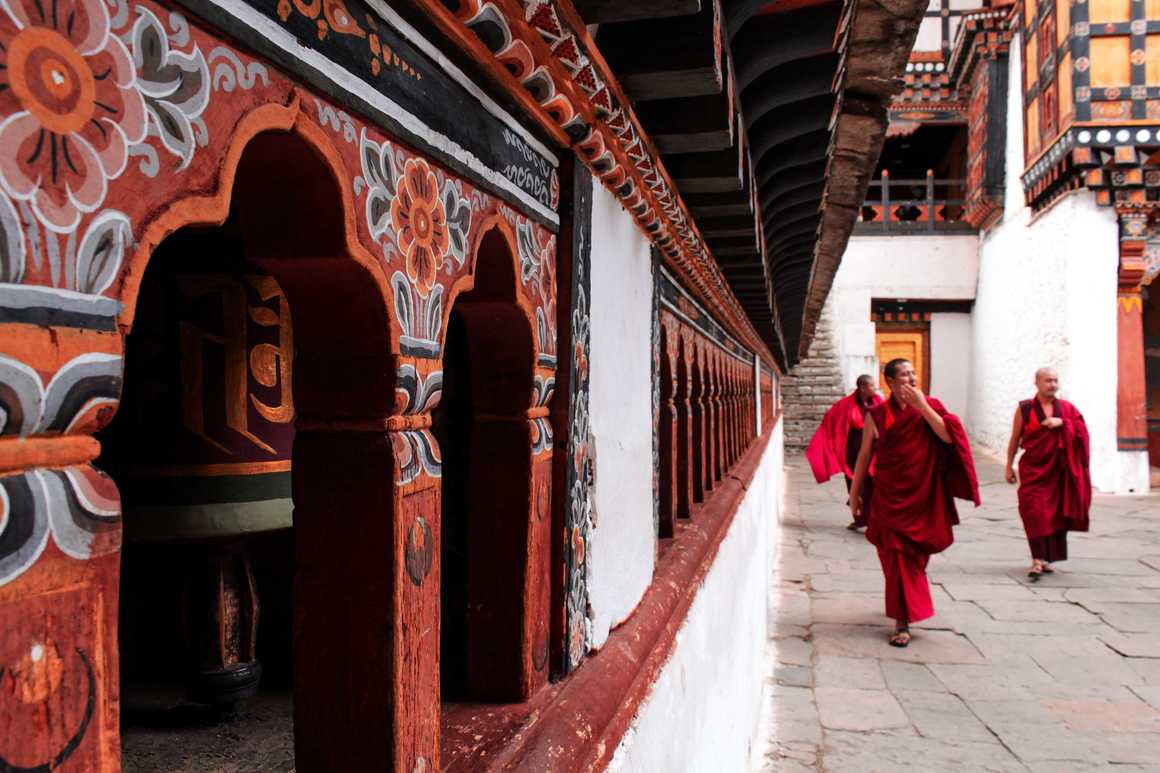 Visit this mystical country isn't just about trekking. If you want the full Bhutan experience you'll want to immerse yourself in the local culture along the way. On the Druk Path you'll encounter a small 16th century hill fortress (Jele Dzong) which, although sadly ruined by fire in 1951, is still pretty impressive. Nearby is Kyichu Lhakhang, one of Bhutan's oldest monasteries; check out the statue of Buddha here. Elsewhere along the route you'll probably bump into nomadic yak herders (and nomadic yaks too) – this is a great opportunity to get an insight into their challenging yet free-spirited lifestyle.

Cultural exchanges with yak herders are also on the cards if you decide to take on the longer Chomolhari trek. You'll also counter Buddhist monks at the beautiful 17th century Lingshi Dzong which also serves as an administrative centre for the region. The route is punctuated by the occasional chorten (or stupa); these easily recognised monuments are shrines, usually dedicated to Buddha or to an important lama or saint.

Regardless of whichever trek floats your boat, Bhutan is brimming with outstanding cultural experiences. Decent trek itineraries will include options to take in some of these, such as a visit to the spectacular Tiger's Nest monastery or explorations Paro or Thimpu; places that are bursting at the seams with historical, cultural and sacred sites.

Highlights of Chomolhari and Druk Path treks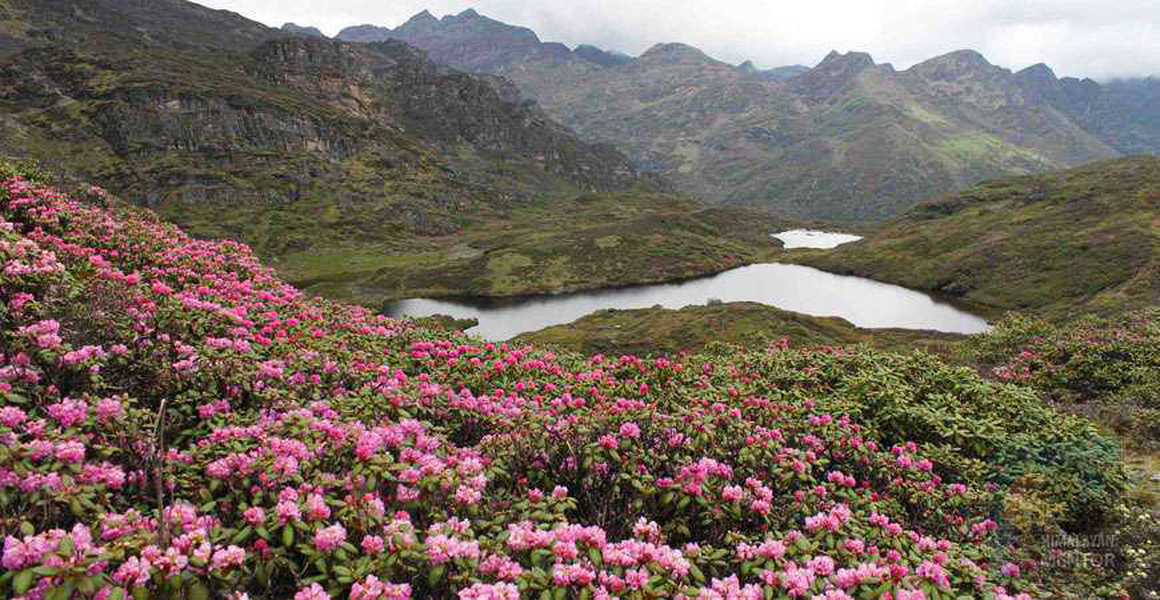 Of course, if you ask us, we'd say that either trek is full of highlights from start to finish. Press us a bit more and we'd probably tell you that some of the highlights of the Druk Path are: views of the gorgeous Paro Valley from on high; glacial lakes that teem with giant trout; the sight of the majestic Mount Jichu Drake and, of course, time spent in the company of those yak herders.

Inevitably, a big highlight of the Chomolhari trek is the jaw-dropping view of Mount Chomolhari and its neighbouring peaks, but there are plenty of others too. We could mention the amazing ever-changing scenery which one minute is Rhododendron forest, the next yak-nibbled pastures and the next rocky mountain trails. Then there are the ancient fortresses and beautiful stupa to explore; stone staircases set into cliff faces and, as mentioned previously, that thrilling traverse of the Yale La Pass which is likely to have you taking many photos to remember this spectacular moment.

Highlights are a bit subjective though, one persons 'wow' might be anothers 'meh'. With all these types of sights and sounds in mind, go for what excites you.

Comparison of Chomolhari trek vs Druk Path: to sum up
Like so many decisions in life, whether you choose the Chomolhari trek or the Druk Path in Bhutan will largely depend on your personal taste and circumstances. Could we choose between the two? No, and we're not sitting on the fence here, the fact is that both treks are utterly fantastic. We know; we've trekked them both many times. But don't just take our word for it, join us and you can discover your own perspective of two of Bhutan's finest high altitude trekking adventures.