Warning: the cautionary tale that follows is not for the squeamish, and may contain nuts.  You'll see what I mean!
On the 5th of June 2010, Joe Cooper - a builder from Leicestershire – volunteered to undergo a 'back, sack and crack' waxing to raise money for a local hospital. As this eye-watering event unfolded at The Trees pub in Leicester, Joe dropped his strides and laid back in anticipation of becoming hair-free 'down below'.  
But this well-intended charitable stunt took a wrong turn when one of Joe's friends ripped off an 8 inch wax strip that was rather too-well attached to Joe's groin and inner thigh. Joe lost not just with the hair down there, but also six layers of the skin it was attached to.
In Joe's own words, "I ended up at the walk-in centre at the hospital - you can imagine how much everyone was laughing at me. They said if any more skin had come off (my testicle) would have come out". (Note: this is not what is meant by the term 'charity ball').
Charity treks – putting the fun in fundraising
Happily, Joe Cooper made a full recovery, but why am I relating this hairy horror story on a blog about high-altitude trekking? Well, my point is that there are other fantastic things you can do for your favourite charity without putting your wedding tackle in jeopardy.
Yep – I'm talking about charity treks; top-notch trekking adventures that you can do while simultaneously raising money for a good cause. What's not to like?

Himalayan highs: trek to Everest Base Camp for charity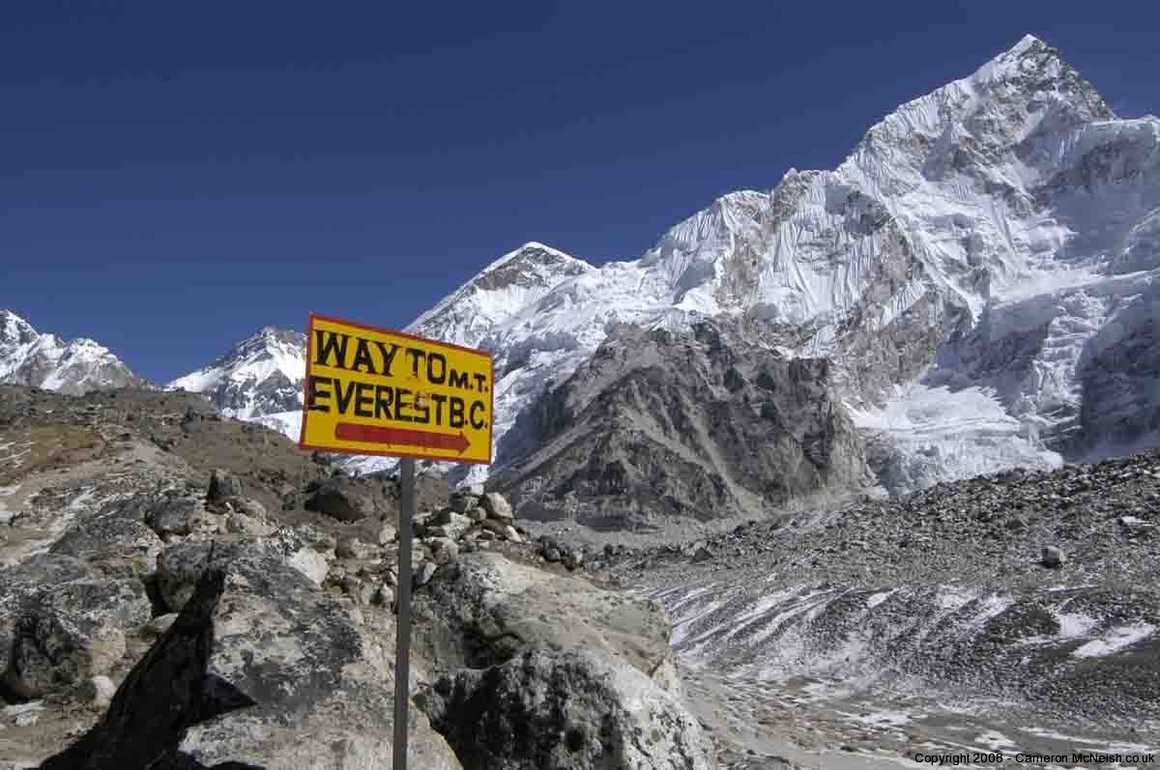 Here at Kandoo Adventures we take charity trekking seriously and we like to encourage you to think big. We've nothing but admiration for folk who attempt treks such as the National Three Peaks Challenge (ascents of Ben Nevis, Scafell Pike and Snowdon, typically in a 36-hour period) for charity. But – provided you're physically fit, have a bit of prior trekking experience and are up for an adventure that's on an entirely different plane* – you could actually do a sponsored trek to Everest Base Camp. How amazing would that be?

Not only would you find yourself in the spectacular shadow of the world's most iconic mountain, you'll make the acquaintance of friendly Sherpas as you pass through their villages, pick your way through (arguably) the world's most awe-inspiring landscapes and follow in the footsteps of legendary mountaineers. The immense satisfaction and sense of achievement you'll feel as you arrive at the gateway to Everest Base Camp itself simply can't be put into words. I'm not even going to try. In fact, it's impossible to sufficiently 'big up' an experience like this, and the fact that you'd also be doing it in support of a good cause is quite possibly enough to make your head explode with pride.
*Specifically, a plane bound for Nepal in this case.
Climb Kilimanjaro for a good cause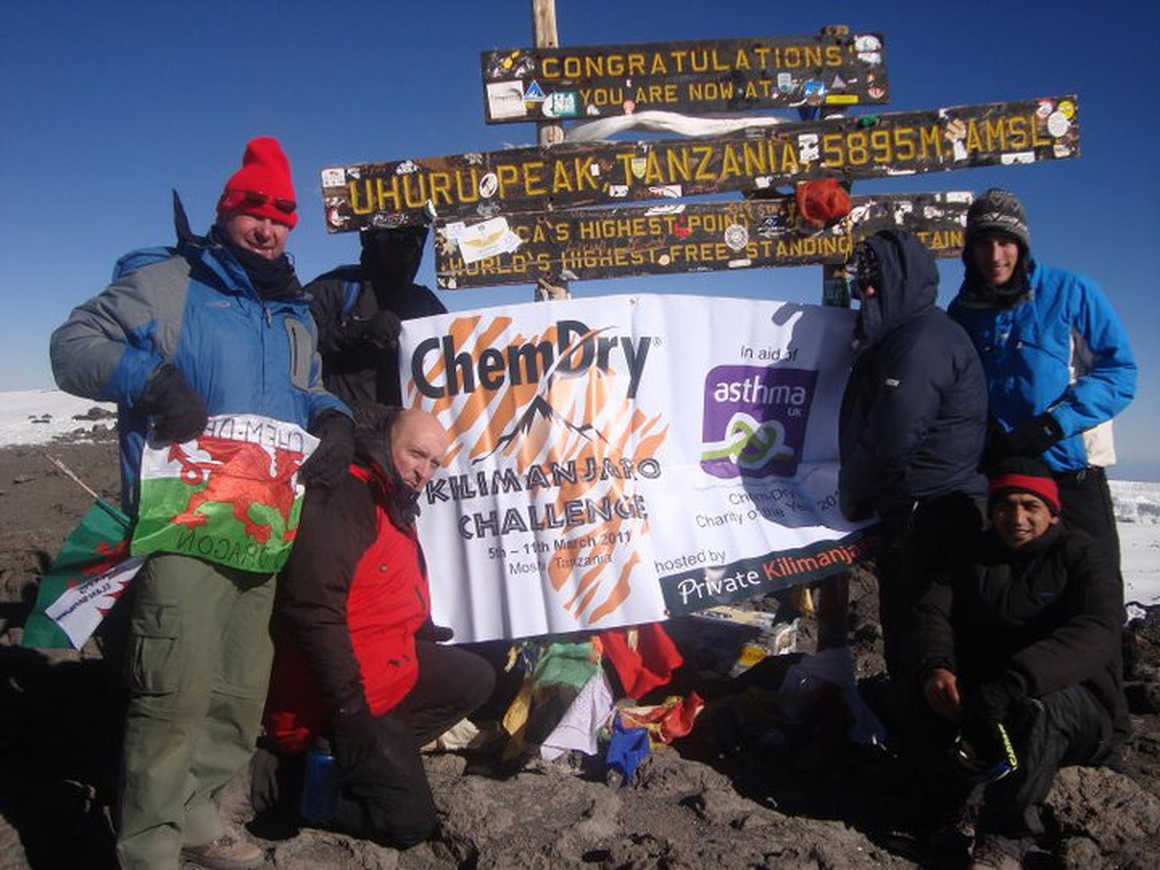 OK, so not everyone is a fan of the freezing conditions presented by an invigorating trek to Everest Base Camp for charity. Maybe a little Tanzanian sunshine would suit you better? Consider, then, a hearty yomp up Africa's highest mountain – the mighty Kilimanjaro – in support of your favourite charity.

This iconic high-altitude trek ticks just about every bucket-list box you can think of: wildlife spotting opportunities; jaw-dropping natural beauty; unforgettable sunrises and sunsets and a choice of routes to the summit that offer the level of challenge that suits you best. Mind you, Kili is no pushover – you're gonna need fitness and determination to stay the course, but trekking for charity is superbly motivational. Think about it: you could be out there enjoying the experience of a lifetime in Africa and doing your bit for a deserving cause whilst other folk are contemplating another bring night in front of the telly.
The really good news about trekking Kilimanjaro for charity is that with Kandoo Adventures is that you have an excellent chance (greater than 95% - which is blimmin' good, let me tell you) of making the summit and seeing the world at your feet. What's more, if you have time and feel like rewarding yourself on completion of your charity trek up Kilimanjaro, there's always the possibility of fitting in a sneaky-cheeky wildlife safari before you head for home.
Visit ancient civilisations for charitable donations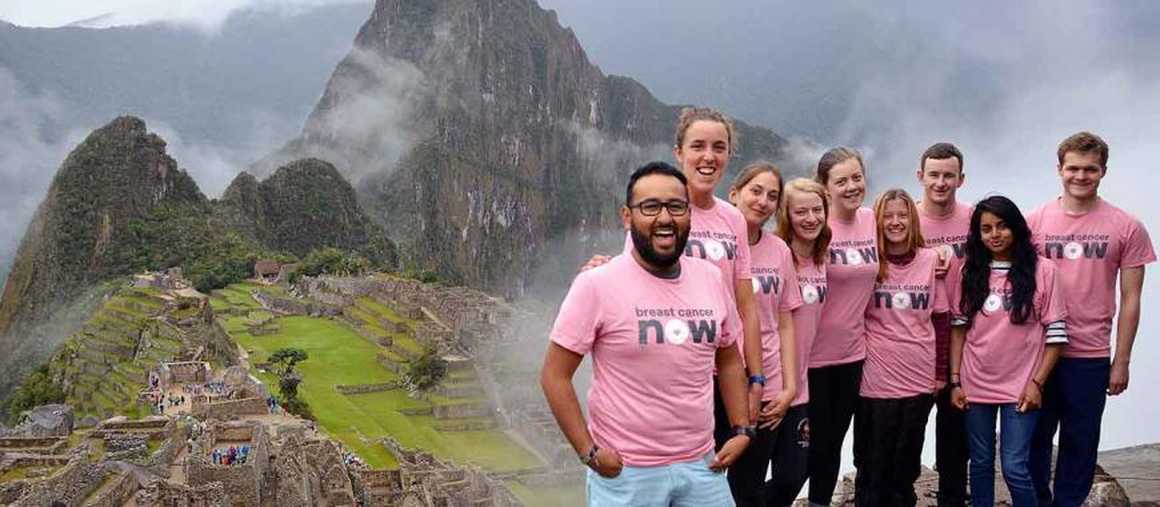 Oh, come on! – you should try writing these paragraph headings yourself. Anyway, what I'm saying is that you can even take on the best known trek of them all for charity: the Inca Trail in Peru. Every year, people of all ages take on the revered route that culminates in arrival at the ancient Inca settlement of Machu Picchu. You can too, and raise some cash for a good cause at the same time.

Unleash your inner Indiana Jones as you trek through humid subtropical rainforest; get dazzling views of mountains, lakes and valleys; negotiate flights of stone steps, cobbles and switchbacks, and be ultimately awestruck by the sheer ingenuity of the Incas' civil engineering.
As charity treks go, the Inca Trail is not the most demanding but nor should it be dismissed as easy. For starters, there's a good 26 or so miles of it (hey! Why not get folk to sponsor you 50p or a pound a mile? You could raise loads of cash…). Then, there's the altitude to consider: at its highest you'll be at an elevation of almost 4,200 metres so you'll need to be alert to the early symptoms of possible altitude sickness. And, depending on when you go, the trail can get darned hot…
But it's an incredibly popular trek with good reason and an excellent choice for a fundraising adventure. Make it to the end, pass through the Sun Gate and you're rewarded with one of the most memorable vistas on planet earth as the terraced ruins of Machu Picchu stretch out below you. Honestly, I'm filling up even as I write this. (I've been there, and it really is that good. And I didn't even do it for charity, so imagine how brilliant you'd feel).
Why choose Kandoo for your charity trek?
If you'll allow us a little boast here, we have literally stacks of experience of organising successful charity treks all over the world, and we know exactly what it takes to give you the bestest, most extraordinary and unforgettable experience possible.
We're the only UK based tour operator that does not subcontract any of its trekking operations; the guides that accompany on your charity trek have been hand-picked and trained to the highest standards by us. We use our own high quality mountaineering equipment and our trekkers eat menus that have been designed and planned by us to provide the energy you need on your trek.  
We put the safety of our trekkers before everything else; by having total control over our tours, guides and equipment we can ensure that risks are managed to the max and that you can have a safe and most excellent time. In a nutshell, then: we're highly experienced, a safe pair of hands and – generally speaking – pretty fab when it comes to sorting out high altitude treks for charity. 'Nuff said. Plus who you raise money for is your choice, or if you're looking for inspiration then join one of our Walking With The Wounded challenges.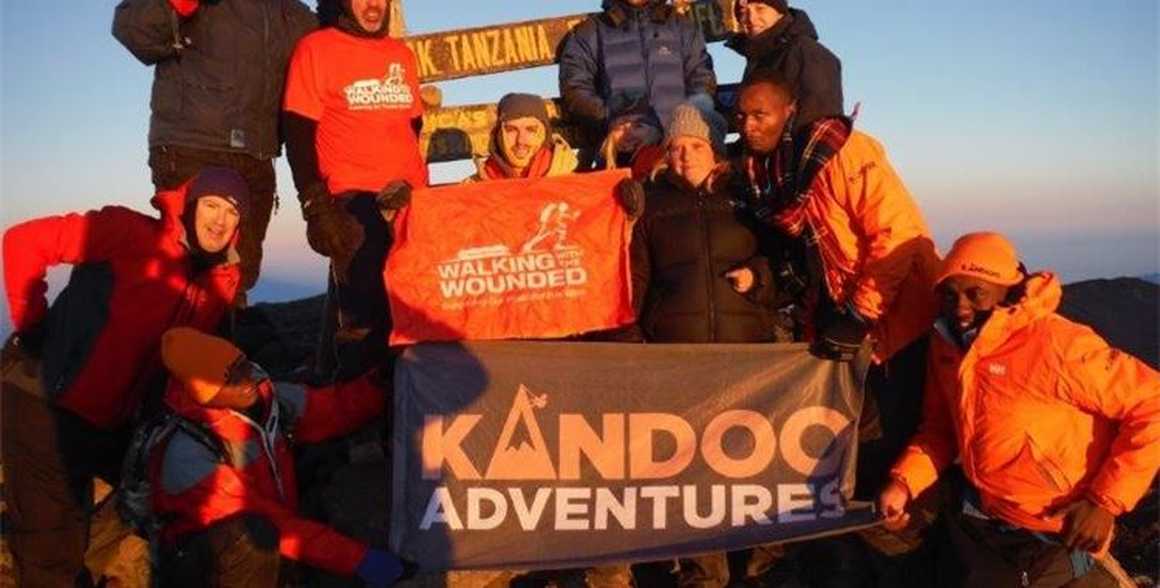 Of course, as an alternative to jetting off for an exciting and fun charity trek you could always try raising a few quid by having a group of mates wax your unmentionables in the local pub. Actually, don't do that. Call us instead; it's much less painful.