You've risen to the challenge. You've decided to climb Africa's highest – and most iconic – peak: Kilimanjaro. The question you now face is "which route should I take"?
This imposing semi-dormant volcano, set within Tanzania's beautiful Kilimanjaro National Park, offers no fewer than seven different routes to the summit.
This means that, provided you're suitably fit and are happy to take the time to acclimatize to high altitudes (Kilimanjaro's highest point lies 5,895 metres above sea level) there's a route to suit you whether you're a novice climber or a seasoned mountain-bagger.

Whether you're attempting the mountain for personal fulfilment, a charitable cause or simply 'because it's there', the route by which you make your way to the summit will define this unique and magical experience for you. Here, we share with you our top 3 routes to climb Kilimanjaro.

The Lemosho Route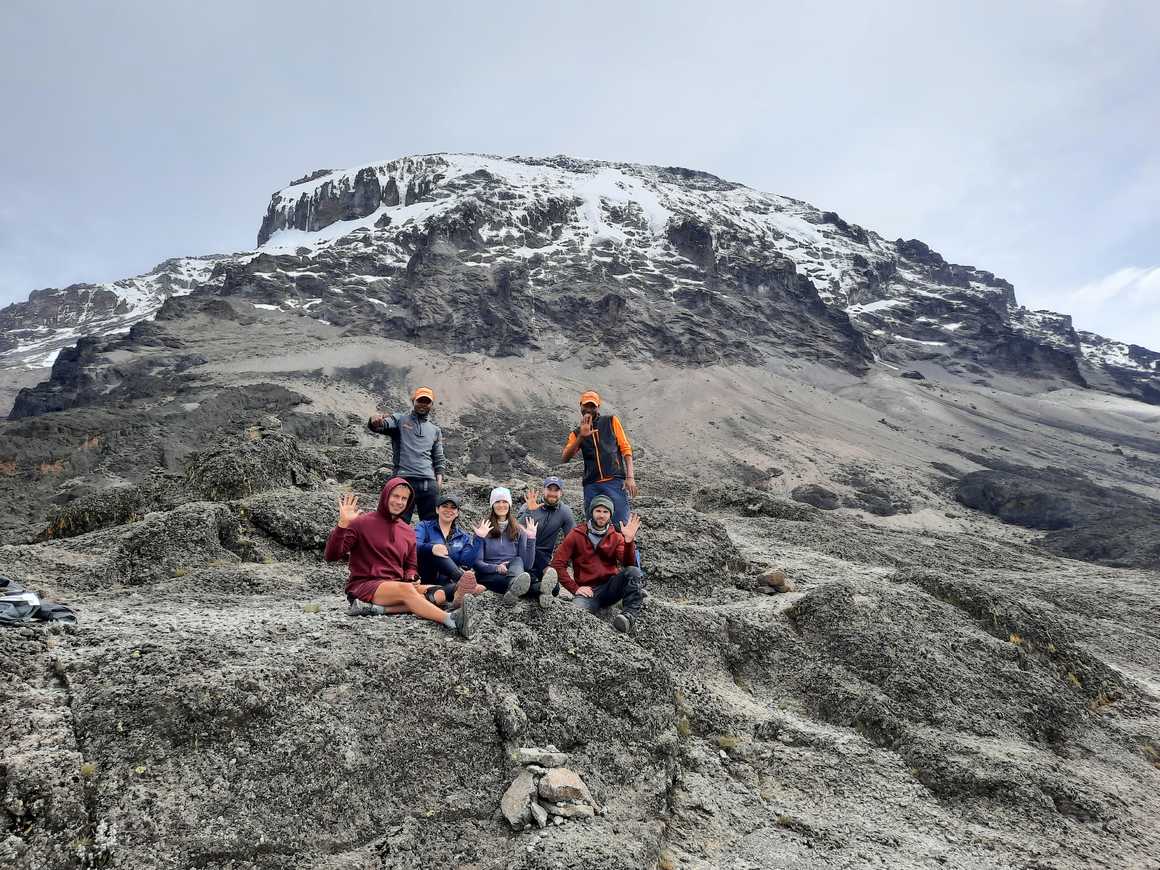 Starting at Londorossi Gate at the western base of Kilimanjaro, the Lemosho route makes our top 3 climbs because of its breath-taking beauty. Although this route can be completed in just six days, it's better to go for a seven or eight night climb as this gives more time to acclimatise and rest, thereby increasing your chances of successfully reaching Uhuru Peak.

The Lemosho route is more demanding than the Rongai route (below), but the extra endeavour required is amply rewarded by Lemosho's outstanding scenery. It's also less crowded with climbers than some of Kilimanjaro's longer established routes.

The journey begins with a trek through verdant rainforest. In this remote and unspoilt area, climbers may glimpse antelope, elephants, buffalo and other native wildlife. As height is attained, rainforest gradually gives way to scrub vegetation and the vast open moorland of the Shira Plateau. Heading northwards, the Lemosho route takes in one of Kilimanjaro's most notable landmarks; Lava Tower. This impressive monolith, more than 90 metres in height, is a reminder of Kilimanjaro's active volcanic past.

Beyond Lava Tower the route descends into the cool, Barranco Valley where flowering senecio and lobelia plants grow. This area contributes to Lemosho's reputation for natural beauty, but at its boundary stands the daunting Barranco Wall which takes around ninety minutes – depending upon your fitness and stamina – to clamber and scramble up. The effort is worth it for the resulting views of the next part of the route; the barren Karanga Valley below.

From the valley, the only way is up as the last part of the ascent to Uhuru Peak is typically made over two days; a rest stop at the Barafu Camp, set on a high rocky ridge, marks the beginning of the final push to the summit for an exhilarating finale.
Although it features a number of significant rises and descents, making it tougher than the more gradual ascent offered by Rongai, the Lemosho route justifies its place in our top 3 routes to climb Kilimanjaro both for its lack of crowds and for its unforgettably varied and wonderful scenery.
The Machame Route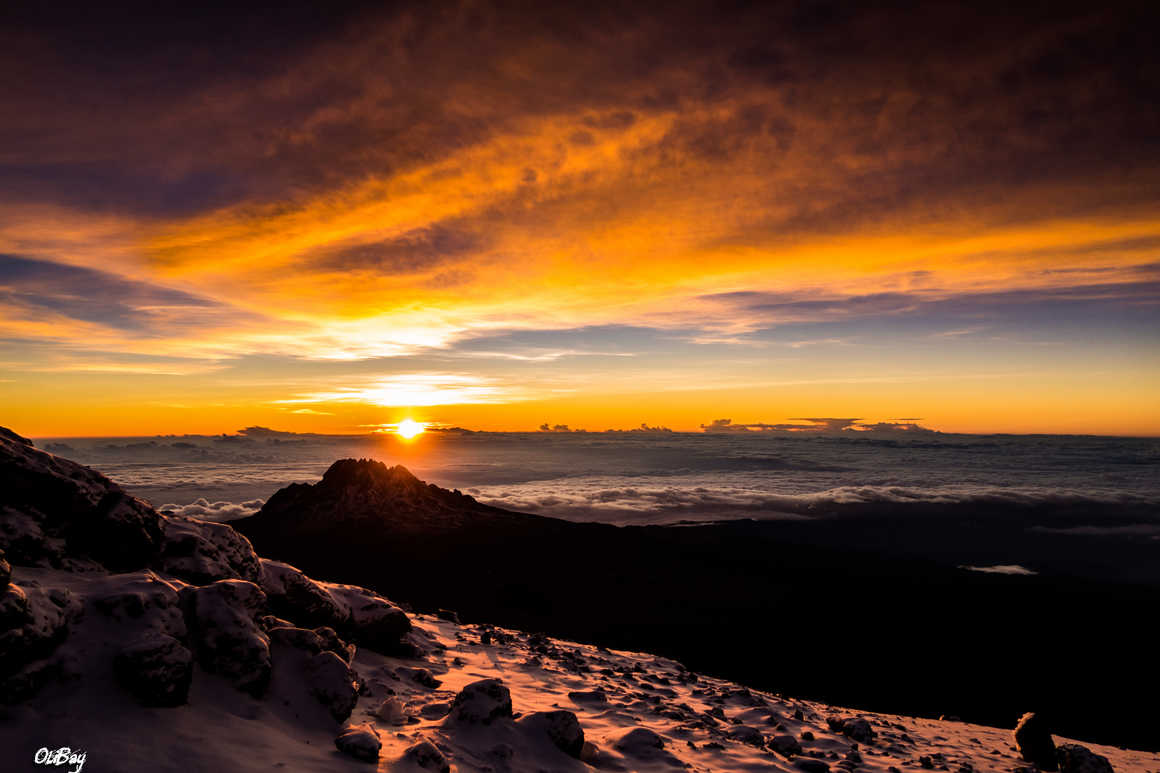 We make no apologies for including one of the most popular climbs of Kilimanjaro in our top 3. Popular means more crowded, and theMachame route's comparatively steep ups and downs also call for greater reserves of stamina than either the Rongai or Lemosho route, but in other respects Machame ticks all the right boxes.

Beginning on the southern side of Kilimanjaro, the Machame route is more accessible than those which originate on the western or northern sides, making it a less expensive for the climber on a budget and offering a greater number of tour operators to trek with. And whilst it presents more of a challenge, the Machame route is not as long as others and can be completed in just six days by experienced climbers.

Another huge plus is the sheer diversity and natural beauty of the terrain that the route takes in. Beginning in lush green rainforest, climbers will subsequently encounter heather-carpeted moorland, cross the lobelia and senecio strewn Shira plateau and - as altitude is gained and plant life gradually thins out – reach the rock lava slopes and ridges that lead to Kilimanjaro's summit. At every step of the journey, even in wet weather, the Machame route provides a succession of unforgettable sights, vistas and landmarks. 
As with the Lemosho route, climbers following the Machame route will contend with Lava Tower and Barranco Wall before taking a path that curves around a full half of the mountain. This section opens up yet more spectacular panoramic views and leads the way to Barufu Camp and the winding upward climb that ends with the ultimate prize: Uhuru Peak.
The Machame route's popularity means that you're likely to be trekking in the company of many like-minded souls. Frankly, we think this is a minor downside that is balanced out by a route that is budget friendly, easier to get to than others, and offers unrivalled scenery and a better than average chance of success.
The Rongai Route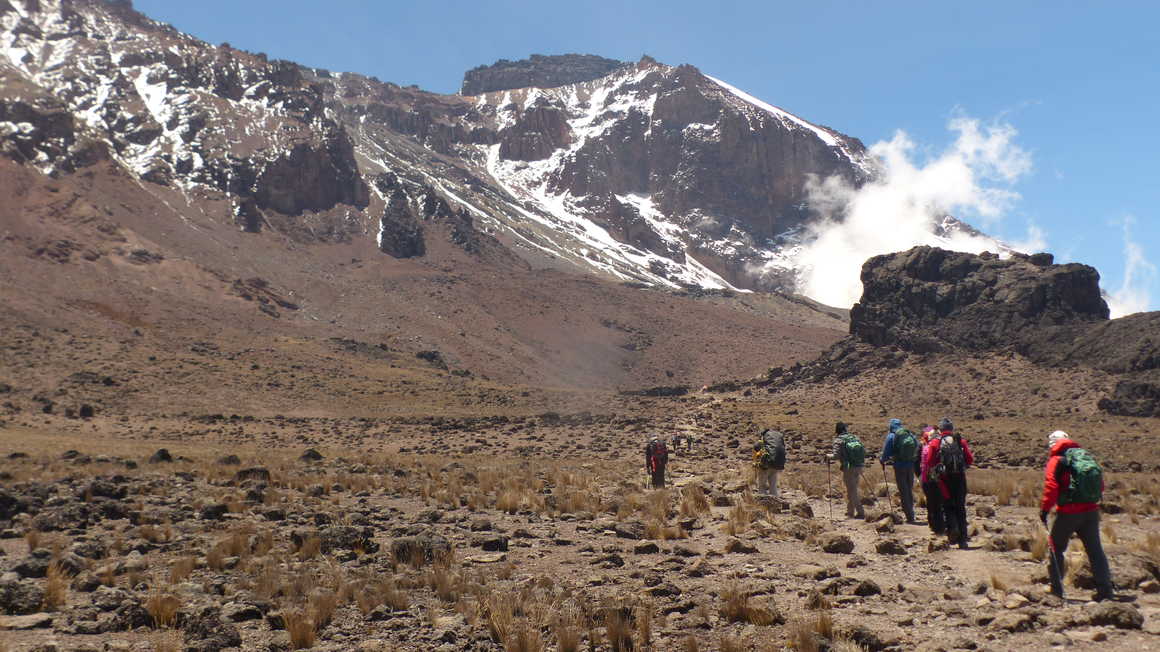 Widely considered as providing one of the easier ascents of Kilimanjaro, the Rongai route has much to recommend it - particularly for less experienced trekkers and climbers. This is the only route that approaches the mountain from a northerly direction, originating near Tanzania's border with Kenya.
 
Less easily accessed than the more popular routes that approach Kilimanjaro from the south, a longer and slightly more expensive journey is needed to pick up the Rongai route. However, climbers are rewarded with an ascent that is less prone to wet weather, is less crowded, takes in spectacular scenery and offers good opportunities to spot Tanzania's wildlife.

Achievable in six to eight days (longer trips give climbers a better chance to adapt to the altitude), Rongai requires no ropes and no technical climbing, offering instead a steady, moderately-challenging ascent punctuated with sensibly-spaced rest spots and overnight camps.

We rate the Rongai route because it gives climbers the best chance of successfully reaching both Gilman's Point and going on to attain the summit, Uhuru Peak, via a long, steady climb rather than a succession of steep ups and downs.
 Climbing Kilimanjaro can be an inspiring and life-changing experience. Anyone with a decent level of fitness and a determined spirit has a great chance of success – so what are you waiting for?