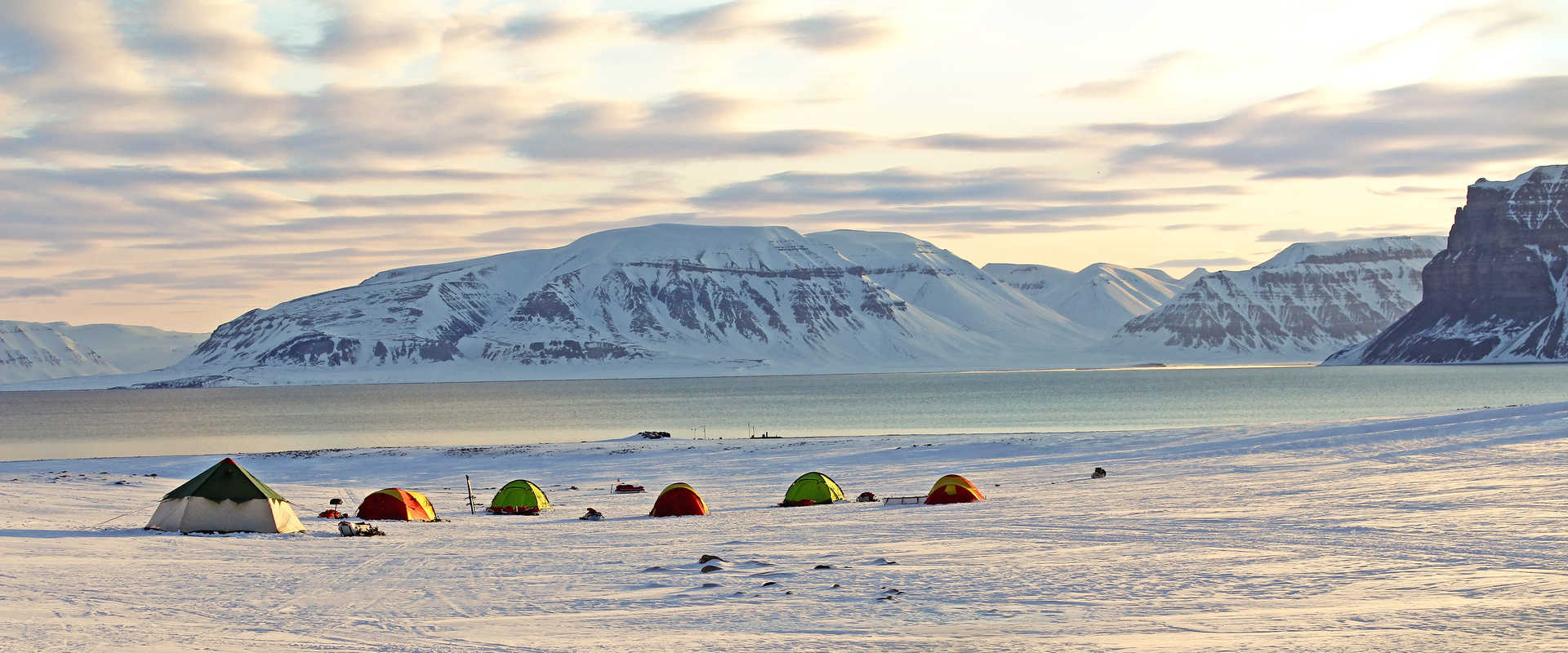 Svalbard Travel Guide
Svalbard
Who are arctic adventures for?

Anyone who is looking for their next challenge! Our travellers range from 16 to 80 years old and from weekend trekkers to experienced adventurers. Our trips are designed for people who want to become part of an arctic expedition and are willing to be part of the team, contributing to the running of the expedition. If you are looking for a true arctic wilderness experience, then this is the trip for you.


What kayaking experience is needed?

There is a

kayaking holiday

for everyone, whether they are first-time kayakers or more experienced paddlers.

We will provide the highest quality equipment that is suitable for arctic conditions. We use double sea kayaks which are incredibly stable, and our experienced guides will teach you the basic kayaking techniques that you need to fully enjoy the expedition. Whatever your previous experience, we will soon have you gliding through the water like a pro! Some upper-body training is recommended in the run-up to the expedition as you will be out on the water for several days in a row.


The only requirement is the ability to swim at least 100m and not be scared of water.


How sporty do I need to be?

In order to make the most of your trip, you need to be in good physical shape as you will be paddling, skiing or trekking for several hours per day. While you may not need previous experience in the specific activity, you do need a general level of fitness that will allow you to take part in each activity. You can find out more information about the type of activities involved and the average hours of activity per day in each of our trip dossiers.


What animals can I hope to see?

Svalbard is home to a huge variety of land and marine mammals, as well as migratory birds. Arctic foxes, Svalbard reindeer, Ringed seals, bearded seals, beluga whales, minke whales, walrus,Ptarmigan, thick-billed guillemot, black guillemot, puffins, dovekies, fulmarine petrels, Arctic jaeger, large skua, Arctic tern, broad-billed phalarope, purple sandpipers, eider duck, barnacle geese, brant geese, black-legged kittiwake, glaucous gulls, ivory gulls The range of animals depends on the time of year and the area of the island you are exploring.


Will I be hungry?

As part of the expedition team, you will be assisting the guide to prepare your meals. For breakfast you will receive a hearty continental breakfast with plenty of hot tea and coffee. Your guide will prepare filling salads or soups to take out with you for lunch. You will also have plenty of snacks to keep you fuelled throughout the day, along with thermos flasks of tea and coffee. Dinner will always be a three course meal: soup, a hot main course and a dessert. We try to use as much fresh produce as possible, but on the longer trips we will have to rely on more dried food.


What can I expect in terms of accommodation?

In the Arctic wilderness where we are headed the only option is to camp. We provide high quality sleeping tents that sleep two people, as well as a spacious mess tent where we will prepare our meals and gather together for our down time. Washing and toilet facilities are very 'back to nature' and there is definitely no electricity or wi-fi! But what our camps lack in facilities they make up for in location - stunning campsites on the edge of fjords with views of glaciers tumbling into the sea.


At the beginning and end of your trip you will stay in the city of Longyearbyen. We use guesthouse accommodation which provides small comfortable rooms with shared bathroom and kitchen facilities. We may use 2-, 3- or 4-bed rooms depending on the makeup of the group. The guesthouse is the perfect place to transition between the civilisation you are used to and the arctic wilderness you are about to enter. A buffet breakfast is served each morning, featuring Norwegian delicacies on your

Svalbard expedition

.

Will I be cold, wet and uncomfortable?

Absolutely not! There are plenty of materials designed for Arctic conditions which will ensure you are properly kitted out. Plus we will provide all of the technical equipment you need which is tried and tested in this environment. The climate is very dry which makes the cold weather in Spitsbergen more bearable than in other polar destinations. We will provide you with a full kit list before you arrive so that you are fully prepared with suitable clothing for your expedition.


Will I see polar bears?

Spitsbergen is currently home to more polar bears than people! All of our

polar expeditions

venture into their territory but we do not actively go looking for bears. In fact, for safety reasons we may have to amend our itineraries to avoid an area where bears have been sighted. The focus of our trips is to become fully immersed in this wild landscape; seeing a bear is a bonus but not an aim. A number of aspects of our trips may increase your chances of seeing polar bears. Our summer kayaking trips in the north, such as King's Bay or the Texas Bar, and our spring skiing expedition to the east coast all come with an increased chance of encountering bears. Any expeditions that include boat travel will also have more chances of seeing bears.

You can expect to see the signs of bear activity such as tracks, but a sighting is a real privilege.





All of our guides are well trained in dealing with bear encounters and we carry flare guns and a weapon on all our trips should a dangerous situation arise. All members of the expedition are responsible for providing night-time 'bear watch' at each campsite.


How safe are your adventures in the wilderness of Svalbard?

Our guides have many years' experience leading

expeditions in Svalbard

. As long as you follow their example and heed their advice then you have no reason to be concerned about your safety while in Svalbard.

When you arrive in Longyearbyen, your guide will give you a full safety brief and these rules must be followed at all times as the risk of polar bears is always present. You will be told not to wander out of sight of the group and will be directed to set up camp in a particular way. For every group that goes into the field we carry a VHF radio, a SARSAT beacon and a high calibre rifle. During the spring season when there is darkness at night, we will be accompanied by sled dogs who can help to stand guard at the camp.


We also provide all the technical equipment necessary to keep you safe and warm during your activities, such as dry suits and additional warm clothing.

Our blog