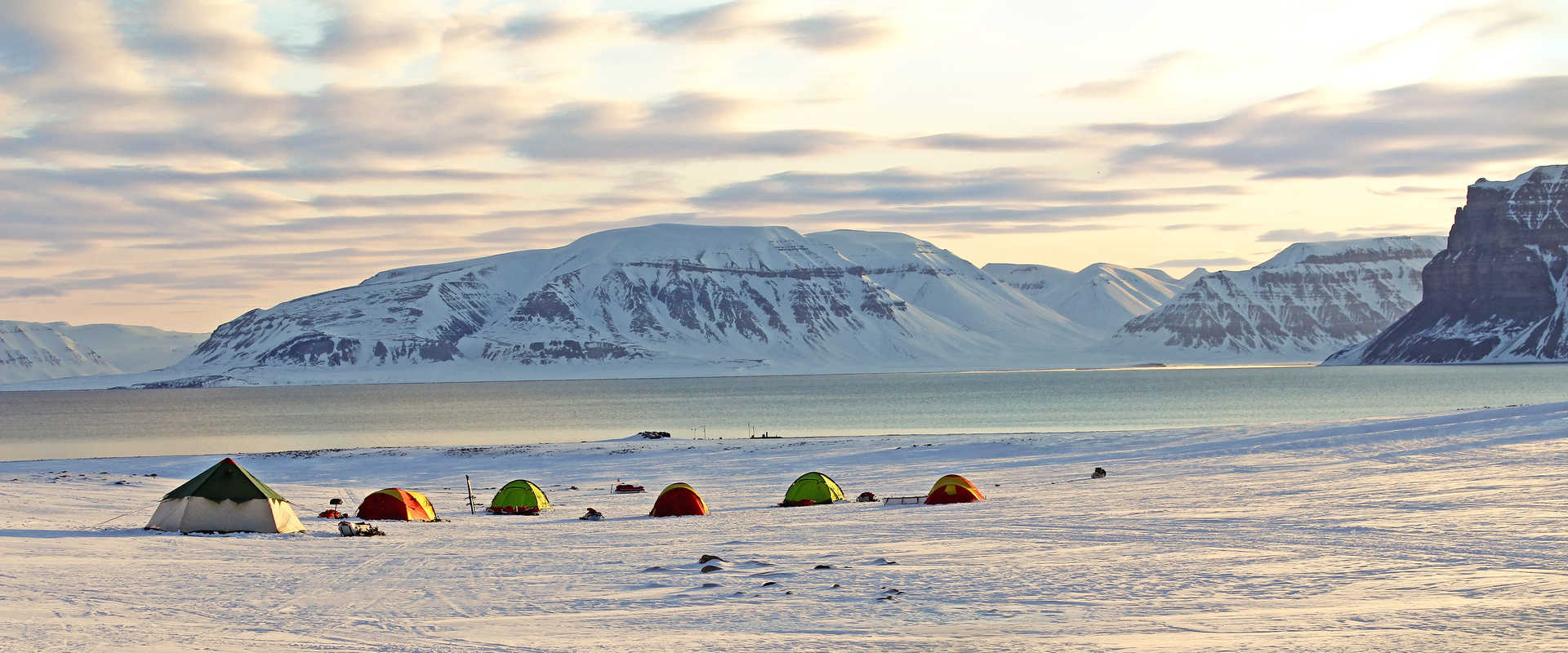 Svalbard Travel Guide
When to go?
Seasons, climate, festivities
February to May

The spring time in Svalbard is the best time to enjoy skiing and snowshoeing. Although the extreme cold of winter has passed, you should still expect temperatures between -15°C and -10°C.

June to August

The summer time is perfect for Trekking and Sea Kayaking. During the summer it is always daylight, so our expeditions can be governed by weather conditions rather than time. So don't be surprised if you find yourself hiking at night and sleeping during the day! You can expect temperatures between 1°C and 14°C.

September to January

Over the long winter months the temperature can be -20°C or more and from the 14th November to 29th January the sun will never rise.
Temperatures and climate
Min/max temp (°C) / Average rainfall (mm)
Longyearbyen

Jan
Feb
Mar
Apr
May
Jun
Jul
Aug
Sep
Oct
Nov
Dec

Average temp

C° min / max

-19° / 0°

-17° / 0°

-19° / 0°

-17° / 2°

-4° / 5°

0° / 10°

4° / 11°

2° / 10°

-6° / 3°

-6° / 3°

-7° / 2°

-19° / 0°

Average rainfall

(mm)

0

5

7

24

24

24

24

22

13

5

0

0
Holidays and festivities
Solfestuka

March

Every year around the 8th March a full week of games, outdoor activities, concerts and exhibitions is arranged to celebrate the return of the sun after the polar winter

The Spitsbergen Marathon

June

The Spitsbergen Marathon takes place every year at the beginning of June. At 78° North, this is the most northerly race in the world

Svalbard Skimaraton

April / May

The end of the ski season is marked by a spectacular cross-country ski marathon. Polar bear guards patrol the course!
Our blog