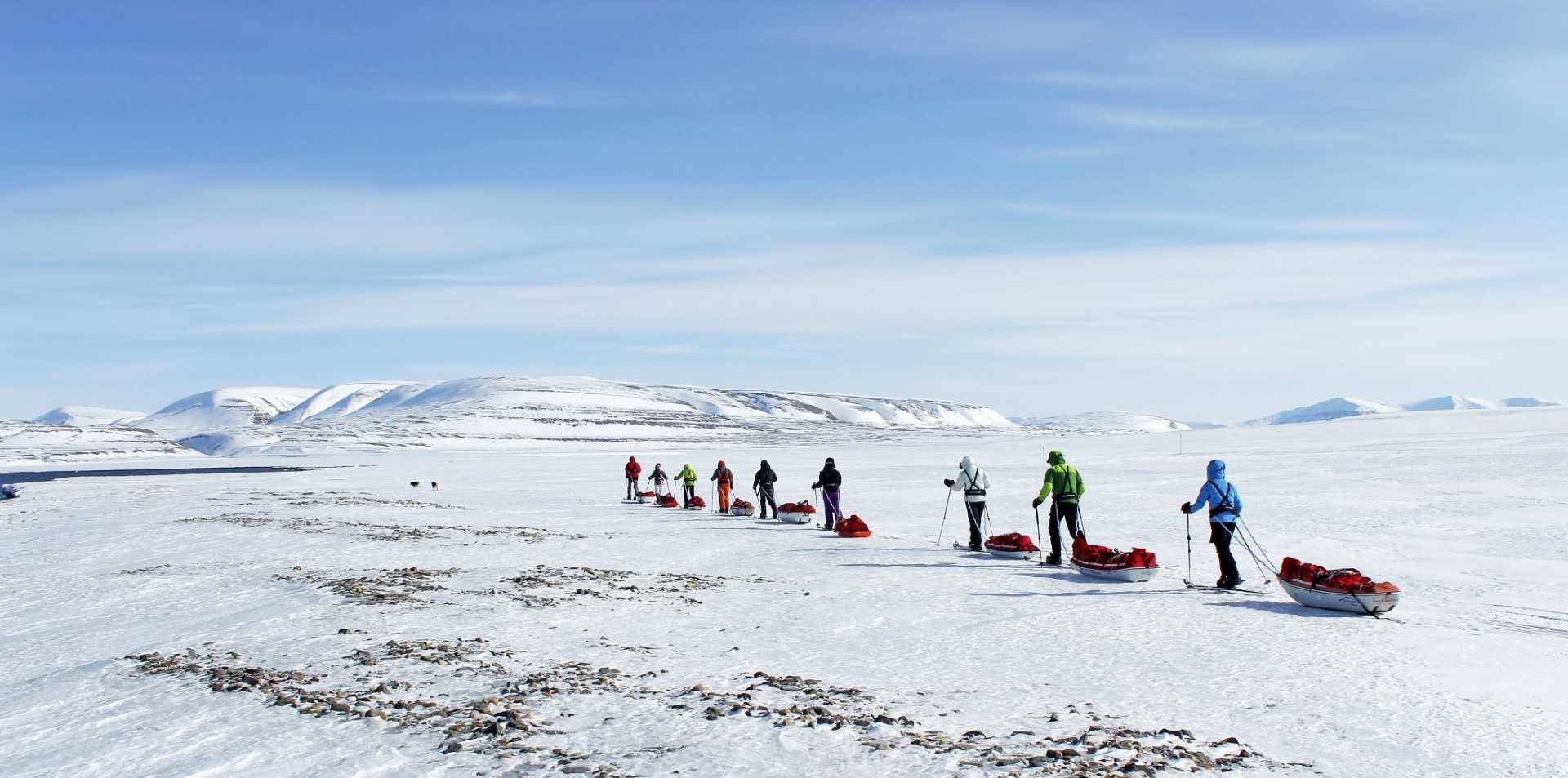 Our team in Svalbard
Our local agency in Svalbard
Our base in Svalbard is located in the town of Longyearbyen. Our team of logisticians and guides will live there for several months each year to coordinate our expeditions. We offer a wide range of activities in this extreme environment including hiking, dog sledding, cross country skiing and kayaking. This is the most northerly archipelago in the world and in order to experience it safely, it is essential you have the correct equipment. To ensure your comfort and enjoyment we keep a vast range of specialist kit in Longyearbyen all year round including VHF radios, SARSAT beacons, dry suits, life jackets, skis and even rifles. You can be confident that when you venture into the Arctic with us, you have the best guides and highest quality equipment available.
15 guides
1 base camp
5 trip options
Our team in Svalbard
Post box 594

Longyearbyen

SVALBARD - NORWAY

A word from the team
Traveling to Svalbard is like entering another world, where your movements, comfort and activity are entirely dictated by nature. Each day we open our tent door to see glaciers, icebergs, reindeer, a curious polar fox or perhaps just a vast expanse of nothingness. This is planet Earth at it's most lonely, pristine and captivating.
Our facilities
Our seasonal office in Longyearbyen is the hub of our polar expeditions. We have a lot of equipment on site adapted to the special conditions of Svalbard: tents, mattresses, duvets, mess tents, stoves, freeze dried meals, etc. To facilitate our activities we have sea kayaks, life jackets, dry suits, skis, snow shoes and insulated jackets. Essential safety kit includes VHF radios, satellite telephones, SARSAT beacons, alarm pistol and a rifles. Based on our experience, we have chosen the most suitable equipment to meet the harshest conditions possible at these latitudes for your
Svalbard expedition
.