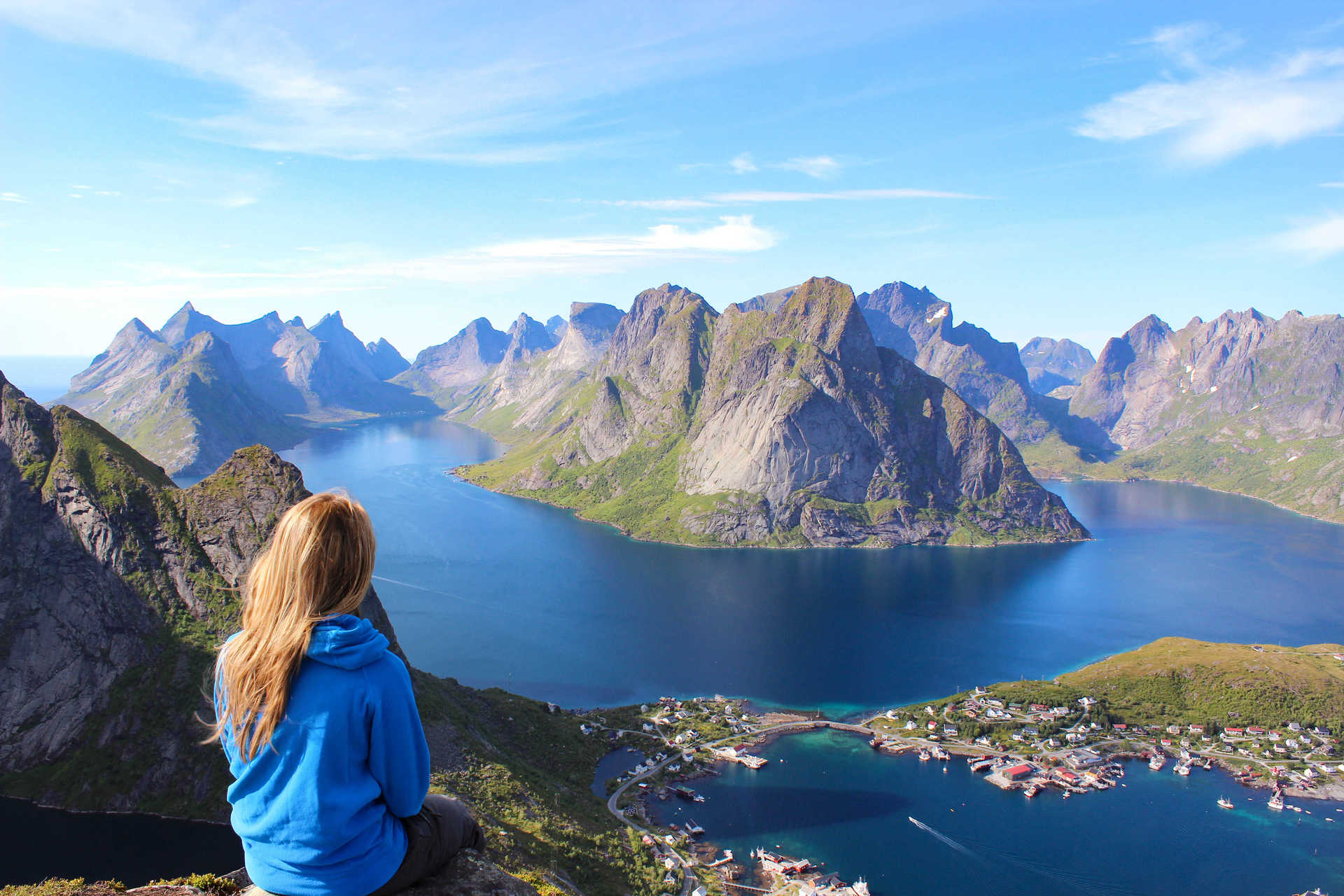 Norway Travel Guide
Travelling in Norway
When can you hike in Norway?

During the summer months of June to August you can expect warm weather and long days. In the far north the sun will never fully set and you can experience the "midnight sun". This is the best time to visit Norway if you want warmer weather but also the busiest time for tourism. You should expect temperatures between 11˚C and 18˚C and there is always the chance of rain.


How long does it take to hike Pulpit Rock?

Preikestolen, otherwise known as Pulpit Rock, is a 600m high promontory that overhangs Lysefjord in southern Norway. You can climb up to Preikestolen on our "Best of South Norway" adventure, the hiking time is roughly 3 hours.


What is the best way to see the Norwegian fjords?

In our opinion the best way to experience the Norwegian fjords is by kayak. By paddling through the fjords you can access places that would otherwise be impossible to reach and camp on remote white sand beaches. On our "Kayaking and Hiking in Lofoten" adventure, you supplement your evening meals by catching fish right from your kayak. No previous paddling experience is required because your guide will provide all the training you need for

kayaking in Norway

.

Can you swim in the ocean in Norway?

Yes! a refreshing swim after a long day of hiking or kayaking is one of the great pleasures of exploring Norway. There are isolated coves and white sand beaches just waiting to be discovered while on your

adventure in Norway

.

Is there sharks in Norwegian fjords?

It is extremely rare to see a shark in Norway and swimming in the fjords is very safe.


Can you use euros in Norway?

No. The currency in Norway is the

Norwegian Krone

(NOK). Visit

www.xe.com

for the latest exchange rates.

What are the travel restrictions in Norway?

Most travellers require a passport that is valid for at least six months after the return date. It is your responsibility to confirm your specific passport requirements and please be aware that proof of onwards travel may be required. You can check your requirements on the website provided by the Norwegian government.





No vaccinations are required for travel to Norway.

Is Norway expensive to travel?

Norway isn't a cheap travel destination. But it is most definitely worth the money you will spend whilst there! The incredible locations and high standard of service more than make up for it.





Allow 290 to 390 NOK ($27-37) for a traditional meal in a local restaurant.

Kayaking in the Lofoten Islands
Can you kayak anywhere in Norway?

Kayaking has increased in popularity over recent years in the Norwegian fjords. The Lofoten Islands are without doubt one of the world's most amazing kayaking destinations. Our Kayaking and Hiking in the Lofoten Islands trip combines hiking and kayaking to offer completely unique perspective of this wild and mountainous archipelago, as well as providing a great way to get around when the mountains often plunge straight into the sea.


What do you wear to kayak?

Winter in Norway can be very cold, so please think carefully about what clothes you bring. Although we will provide warm outer layers for kayaking, the layers you wear next to your skin make the biggest difference.





We recommend:


No cotton (see below)


Bring dry spares of everything, including underwear and gloves


Wear multiple layers including:


1. A warm breathable base layer


2. A second thermal layer


3. Wind and waterproof protective outer layers


(we provide an additional quality jacket and over


trousers.)


Is it safe to kayak around Orcas?

Orcas are incredibly intelligent animals and there has never been a recorded incident of an Orca attacking a person in the wild. Orcas are known for being curious, however they never bump into kayaks or act aggressively towards paddlers so if you see some on your trip you are in for a treat!


How far can you go out in a sea kayak?

The areas we select for kayaking are deliberately very sheltered from the wind and swell at the beginning of our trip to facilitate learning. Previous kayaking experience or an introduction to kayaking control and stability is also recommended but is not essential. In the more exposed areas, we leave our boats and explore the bays and fjords on foot.


Do sea kayaks capsize easily?

We provide tandem sea kayaks with directional rudders (per 2 people). Designed for beginners these kayaks are very stable and have a good capacity for luggage.


Our guides are highly experienced and should the weather look too dangerous to head out in we will explore on foot rather than in our boats.


Should a capsize occur our guides are highly trained in rescue and recovery so you will be I very safe hands!

Our blog