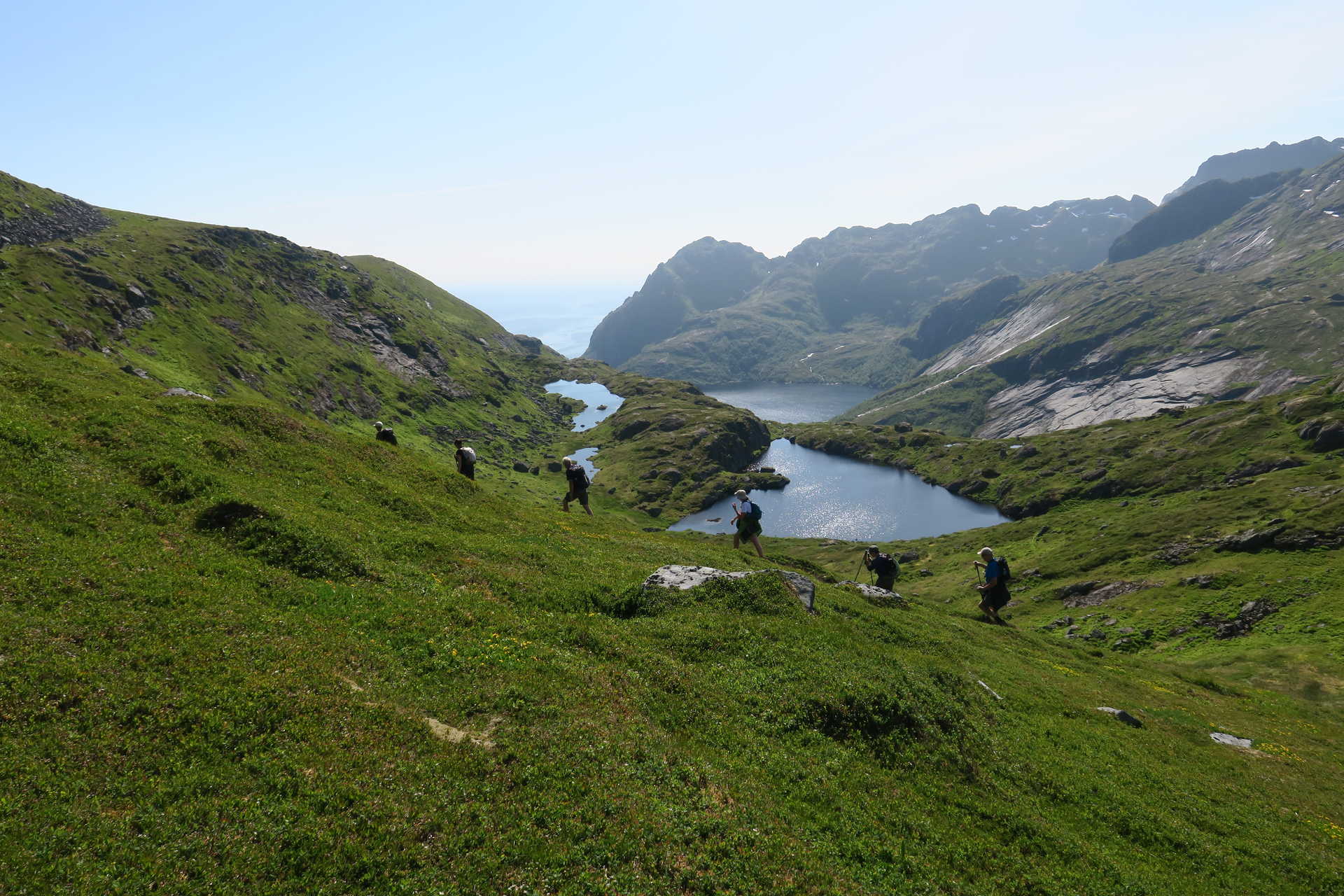 Our team in Norway
Our local agency in Norway
Based in the village of Fredvang on the Lofoten Archipelago, our office in Norway was established in 2014. We offer trekking and sea kayaking adventures around the Lofoten Islands as well as trekking trips in the south of Norway. Our team work closely with the locals to maintain walking trails and clean up the beaches of Lofotodden National Park. We keep a fleet of vehicles on the islands as well as kayaks, camping equipment, snow shoes and safety gear. Our guides are all experts in the far north and will work in Greenland, Iceland and Finland as well as Norway. Their passion for the arctic regions and outdoor expertise allow us to provide outstanding experiences for our guests in this wild and savagely beautiful location.
15 guides
1 base camp
3 trip options
Local experiences
Trekking & Hiking

Our core collection of treks and hikes, through some of the world's most outstanding landscapes

Kayaking

Discover a different perspective as you journey and explore beautiful landscapes by kayak
Our team in Norway
C/O Martin Solhaug Hovdanvein 70

8387 Fredvang

NORWAY

A word from the team
Whether you are discovering the natural wonders of south Norway or venturing into the Arctic Circle in Lofoten, we guarantee to provide you with an extraordinary experience and the highest levels of safety and service. Introducing people to this wild and fascinating corner of our planet is our passion, so come and join us for an adventure like no other.
Our facilities
Our office and storage facilities are located in the village of Fredvang, a village in which we are well established and active in local initiatives. We participated in the creation of the Kvalvika Beach path, which now provides access this remarkable location whilst protecting fragile local vegetation. We maintain a fleet of 9 minibuses, 20 sea kayaks and a huge range of high quality camping and kayaking equipment. Our guests on their
adventure in Norway
receive only the highest quality kit to ensure safety and comfort in even the most extreme conditions.
Our travel inspiration