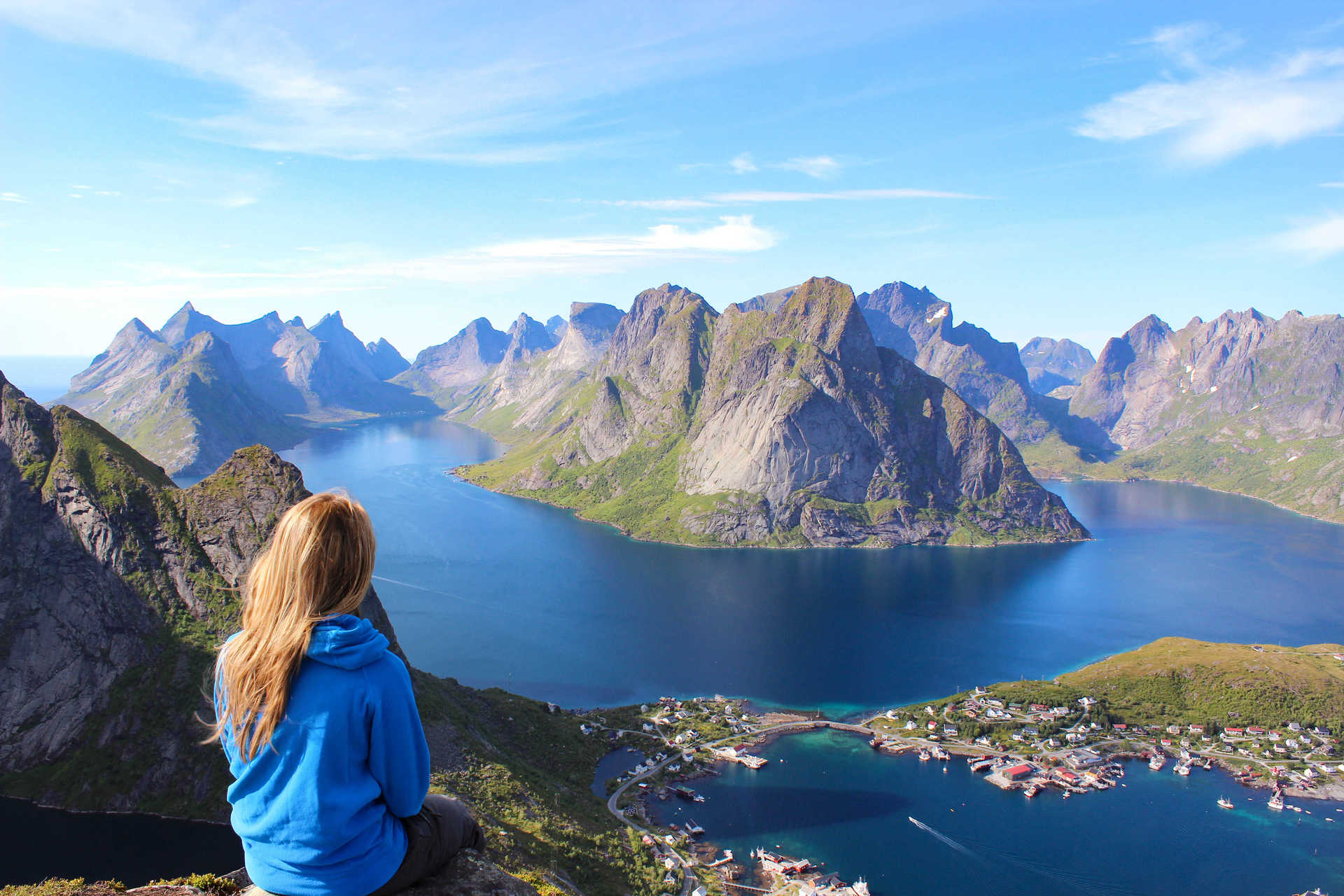 Norway Travel Guide
When to go?
Seasons, climate, festivities
March to May

The spring season is a beautiful time to visit Norway. The temperatures are getting warmer, snow melt creates waterfalls and streams and the flowers and trees are blooming. It could still be a little cold early in Spring, especially further north in the Lofoten Islands. Expect temperatures around 0˚C to 5˚C in March raising to 5˚C to 12˚C in May.

June to August

During the summer you can expect warm weather and long days. In the far north the sun will never fully set and you can experience the "midnight sun". This is the best time to visit Norway if you want warmer weather but also the busiest time for tourism. You should expect temperatures between 11˚C and 18˚C and there is always the chance of rain.

September to November

In Autumn the weather will start to grow colder and the days quickly become shorter. In October you can expect temperatures between 4˚C and 10˚C. The landscape starts to change colour as winter approaches, creating some superb scenery and great photo opportunities.

November to February

The big attraction of winter in Norway is the chance to see the Northern Lights! Although the days are short, you can go skiing, dogsledding or snowshoeing in many places. There is far fewer tourists around so if you don't mid the cold, it is a great time to find some peace and solitude amongst the fjords.
Temperatures and climate
Min/max temp (°C) / Average rainfall (mm)
Lofoten Islands

Jan
Feb
Mar
Apr
May
Jun
Jul
Aug
Sep
Oct
Nov
Dec

Average temp

C° min / max

-2° / 2°

-2° / 2°

-2° / 2°

1° / 6°

5° / 10°

8° / 13°

11° / 17°

11° / 16°

8° / 12°

4° / 8°

1° / 5°

-1° / 3°

Average rainfall

(mm)

111

87

91

70

59

67

89

93

133

168

119

121

Stavanger

Jan
Feb
Mar
Apr
May
Jun
Jul
Aug
Sep
Oct
Nov
Dec

Average temp

C° min / max

-1° / 3°

-1° / 3°

0° / 5°

3° / 8°

7° / 12°

10° / 15°

12° / 17°

12° / 17°

10° / 14°

7° / 10°

3° / 8°

0° / 4°

Average rainfall

(mm)

123

83

87

65

75

83

105

137

175

180

167

148
Holidays and festivities
Gladmat

July

Held each year in Stavanger, this is one of Norway's biggest food festivals. An opportunity to join thousands of people from all over the world sampling the amazing local produce and culinary delights of Norway.

Øya Festival

August

Held each year in Oslo's Tøyen Park, this 4 day music festival features up and coming local artists as well as big international bands. There is a big emphasis on sustainability, so as well as the music, expect organic locally produced food.

Riddu Riđđu

July

This festival is a celebration of the unique Sami culture. The Sami are an indigenous people of northern Norway whos language is recognised as one of Norway's official languages. Visitors can expect music, dancing, workshops, cultural performances.
Our blog