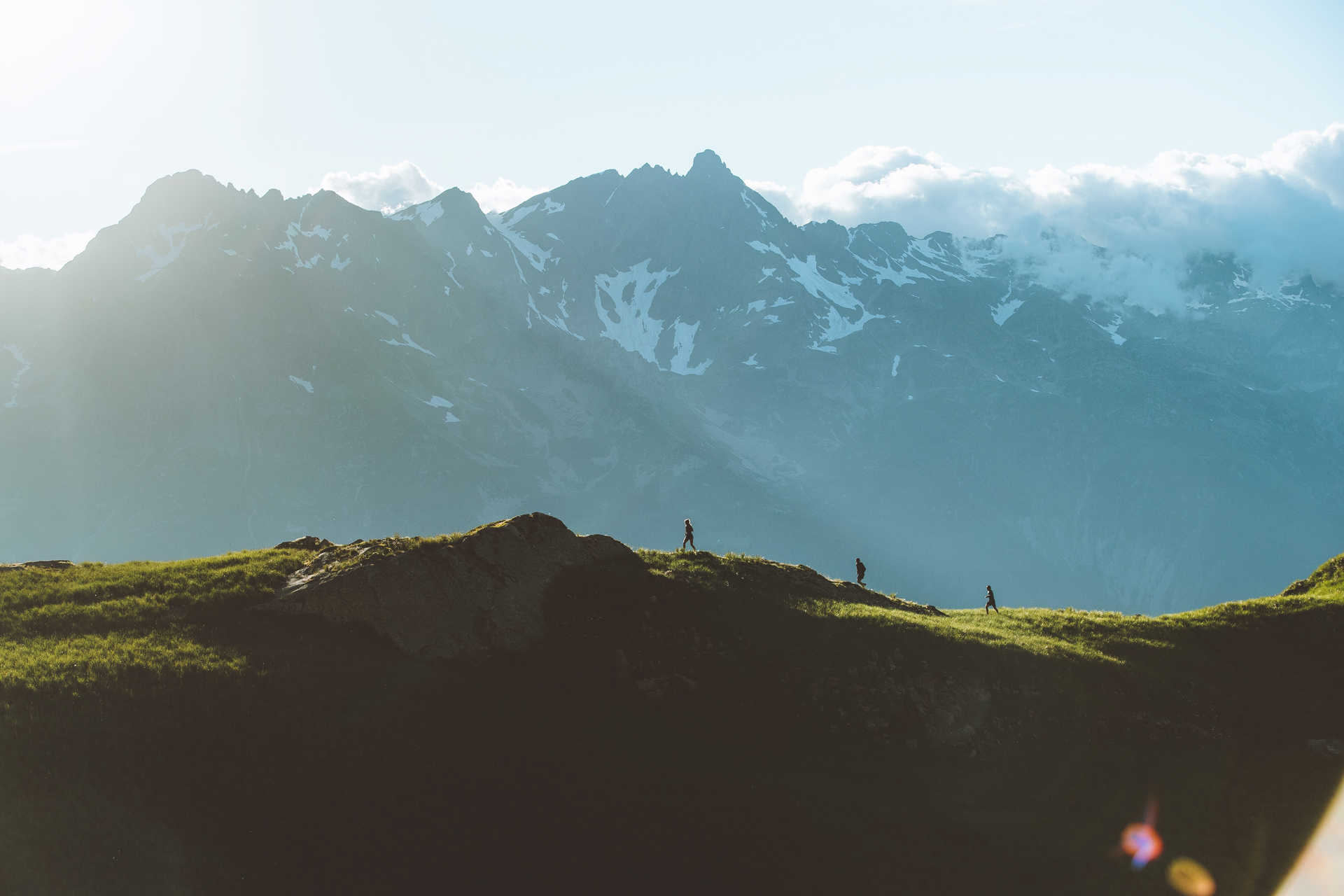 Alps Travel Guide
When to go?
Seasons, climate, festivities
December to March

This is the ski season in the Alps! The snows will start to fall towards the end of December and can last through till May in the higher resorts. Mountain towns and villages are bustling with people from all over the world hiring ski equipment, queuing for the chair lifts or relaxing in the bars and restaurants. Expect temperatures between -7°C and 5°C .

April to June

In spring time the temperatures in the Alps get much warmer but the snow will still remain for a while longer allowing the higher ski resorts to stay open. This is a nice time for walking with the flowers starting to bloom and temperatures between 5°C and 20°C but the amount of snow that remain means you may not be ale to complete any high level treks just yet. By the second half of June the conditions are normally right for the Tour du Mont Blanc.

July to September

Summer time is peak season for trekking in the Alps. The snows have now melted away and the Tour du Mont Blanc is open for business. Temperatures are between 10°C and 24°C. The highest temperatures occur in August when there is also a greater possibility of rain as afternoon thunderstorms are common. September is the most reliable month with warm days and less rain.

October to November

This is the quiet time in the Alps with the summer tourist season over and the winter ski season yet to begin. The temperature is dropping and there is a chance of cold winds, rain and even early snow. Expect day times to be between 2°C and 10°C. The autumn colours can be seen in the leaves creating some striking views.
Temperatures and climate
Min/max temp (°C) / Average rainfall (mm)
Chamonix

Jan
Feb
Mar
Apr
May
Jun
Jul
Aug
Sep
Oct
Nov
Dec

Average temp

C° min / max

-7° / 3°

-6° / 5°

-3° / 9°

0° / 13°

5° / 18°

7° / 21°

9° / 24°

9° / 23°

6° / 19°

2° / 15°

2° / 7°

-6° / 3°

Average rainfall

(mm)

94

86

86

89

120

130

115

125

102

117

100

109
Holidays and festivities
Grenoble Jazz Festival

March

This Jazz Festival first started in 1973 and attracts artists from all over the world. There are more than 40 performances in different venues all over the city.

La Gorzderette

January

Held in Champagny-en-Vanoise each year this 3 day event features hay sledding, ice tower climbing, nordic skiing and archery. In the evenings there is live music at various places in the town.
Our blog