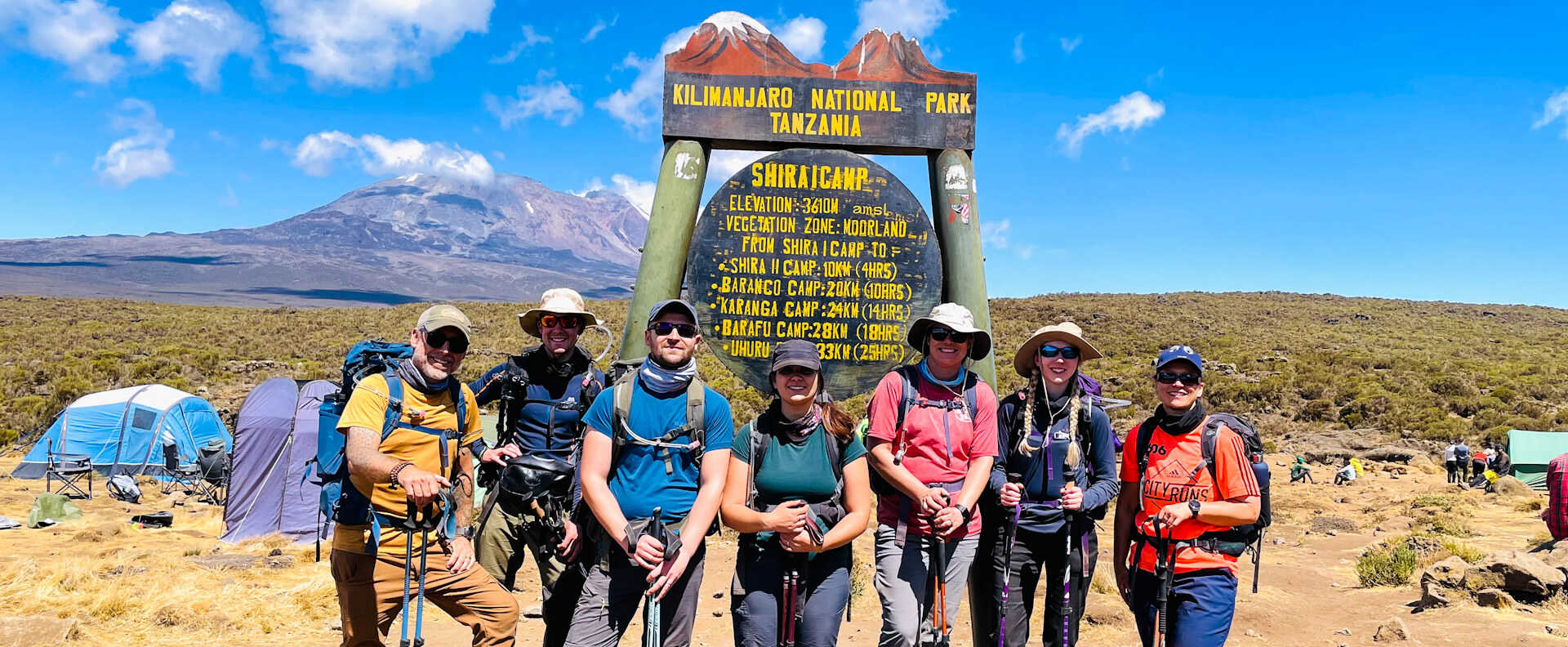 About us
Find out more about Kandoo Adventures
Who we are
It is our belief that every place you visit and every experience you have becomes a part of who you are. Here at Kandoo Adventures, we create life-changing experiences through adventure travel that have a positive impact on the people who travel with us and the communities we visit.
As part of the Altaï Travel family, we operate your trip with a personal hands-on approach, ensuring you have an excellent experience throughout your journey.

We're passionate about travel and committed to providing the best possible adventures in the world's most outstanding locations. With direct links to our global family of local operators, we are with you every step of the way. Our meticulous teams in the UK and worldwide continually focus on building their local knowledge and understanding of the destinations we offer, allowing us to deliver authentic experiences for you to enjoy.

Safety

Of course, taking on a challenging adventure should not mean compromising your safety. You can be confident you are always in safe hands with Kandoo Adventures. We are experts in all our activities, know all the areas in which we operate intimately and know how to ensure you enjoy your adventure safely using the best guides and the best operating procedures.

Expertise

The Altai travel family is a network of local experts and travel brands all working together to provide world class service. We are directly connected to our local teams, so we know everything you need to know about each trip we offer. Wherever you want to go on your adventure, someone in our UK team has been and can provide you with the first hand expert advice you need. We love to talk travel so don't hesitate to pick up the phone and call us for a chat!

Quality

All the elements of your adventure from logistics to accommodation and transport are carefully put together by our destination experts. We are always on hand to look after you, ensuring you get the most out of your trip every step of the way. At every destination we operate in, we keep our own tents, sleeping bags, kayaks, snow shoes and even 4x4 vehicles. We know for a fact that you will get top notch equipment for your adventure because we own and maintain it all ourselves.



17 iconic destinations
77 unique adventures
14 years of experience
A word from our team
Traveling through this wild environment is to go back to the time when life was just emerging on the surface of the earth. The Icelandic land bubbles up and gives rise to geysers and molten lava, fluorescent grass and ash-black earth. Join us as we journey through this ever changing island where Viking myths meet multi coloured mountains.
Our team in Iceland

Eldshöfði 9


110 Reykjavik


ICELAND


Our team in the Alps

150 Route des Papillons


74400 Chamonix-Mont-Blanc


FRANCE


Our team in Patagonia

Escaladores del Susana


3932 CP 9410


Ushuaia - Tierra del Fuego


ARGENTINA


Our team in Bhutan

PO Box 1099


Opposite Clock Tower


Building 238, Flat 301


Thimphu


Bhutan


Telephone: +975 17111692 / +975 77149999


Our team in Morocco

Massira 1


Hay Lahrach bloc12 - N°110


40000 Marrakech


MOROCCO


Our team in Peru

Urb. La Planicie


Calle IntipampaEA-18


San Sebastian


Cusco


Peru


Our team in Jordan

Wasfi El-Tal Street


Building N°111 - 5th floor - Office 503


11192 Amman


JORDAN


Our team in Norway

C/O Martin Solhaug Hovdanvein 70


8387 Fredvang


NORWAY


Our team in Tanzania

Kindi Msasani Street


Moshi


25201


Tanzania


Our team in Indonesia

Jln Tukad Balian no160X


80228 Renon


Denpasar, BALI


Our team in Svalbard

Post box 594


Longyearbyen


SVALBARD - NORWAY


Our team in Nepal

PO Box 21741


Tokha-8


Basusndhara


Kathmandu


Nepal


Our team in Italy

21, via Giuseppe Simili


95129 Catania


ITALIA

Our local agencies
Our own teams in each destination
At each of our destinations, you'll find our experts on the ground to take care of every detail of your trip. With such a tightly connected family of travel specialists and local offices, we're able to create our own bespoke trips that adventurers will love. We spend face to face time with all our local experts, sharing experiences and pooling knowledge so we can ensure you'll get an outstanding experience and lifelong memories wherever you travel with us.

We believe this approach not only keeps our staff at the top of their game, but also gives you an experience that's second to none. We can directly ensure the safety, quality and great value for money of each adventure, you can relax in the knowledge that everything is taken care of.