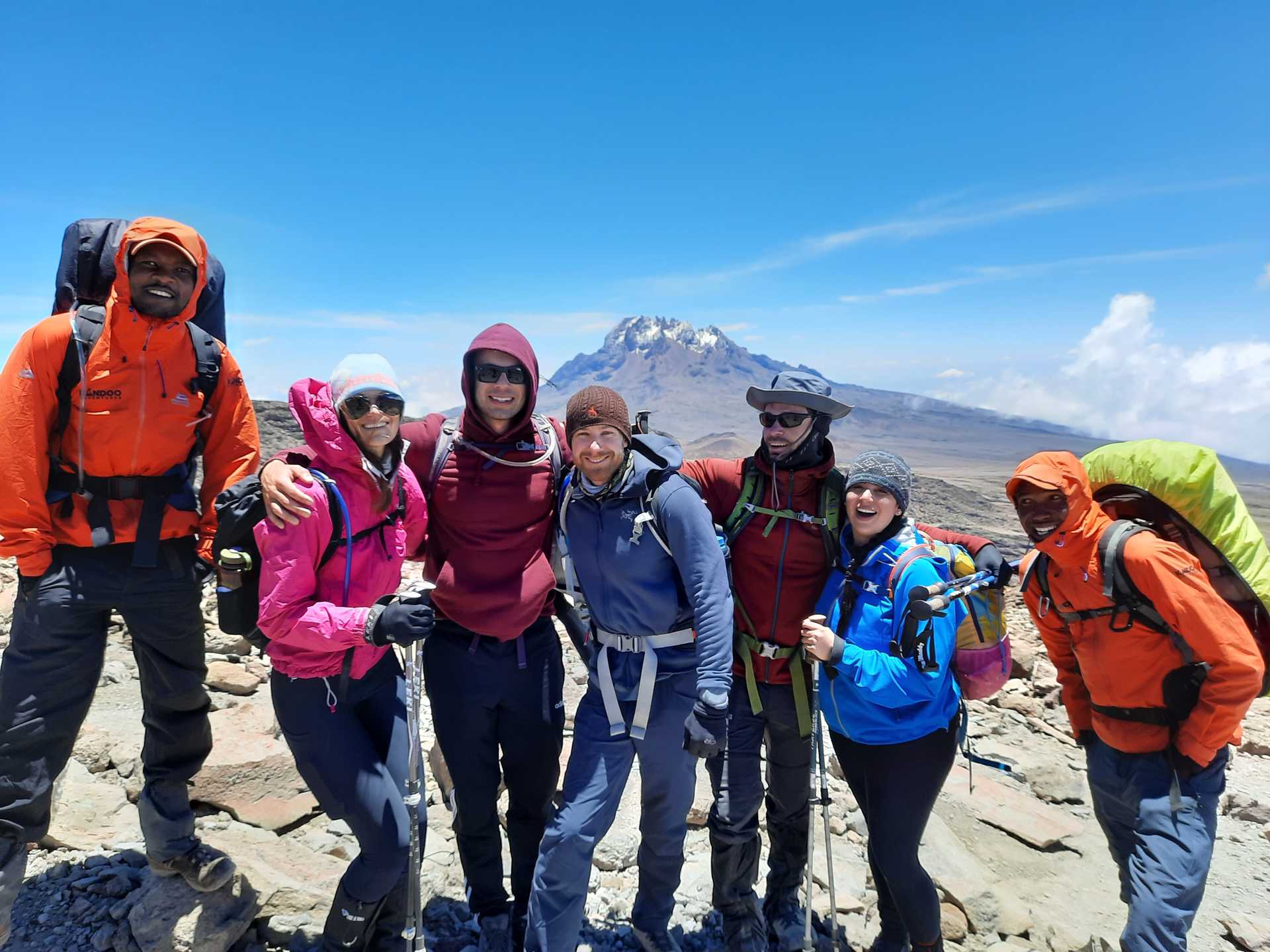 About us
Find out more about Kandoo Adventures
Who we are
Here at Kandoo Adventures, were proud to do things a little differently to other tour operators. As part of the Altai Travel family, we operate all of our trips personally and take complete ownership of your adventure from beginning to end.

We're passionate about adventure travel and committed to providing the best possible experiences in the world's most outstanding locations. We realised that the key to this is setting up and running our adventure operations directly in more than 30 countries in every corner of the world. This approach allows us to ensure the highest levels of safety and quality in everything we do. Our meticulous teams in the UK and across our destinations worldwide can focus on perfecting their knowledge of the beautiful locations we sell and creating authentic experiences for you to enjoy.

Safety

Of course, taking on a challenging adventure should not mean compromising your safety. You can be confident you are always in safe hands with Kandoo Adventures. We are experts in all our activities, know all the areas in which we operate intimately and know how to ensure you enjoy your adventure safely using the best guides and the best operating procedures.

Expertise

We run all our own overseas operations, so we know everything you need to know about each destination in a way that is only possible when you run everything yourselves. Wherever you want to go on your adventure, several members of our UK-based team have been, and can provide you with the first hand expert advice you need to plan your perfect trip. We'd love to hear from you so ask us anything about your trip.

Quality

We use our own equipment, transport and sometimes even our own accommodation, to ensure the best possible quality is maintained throughout your trip. All the elements of your adventure are carefully put together by our Altai team members on the ground and we're always on hand to look after you, ensuring you get the most out of your experience every step of the way.



20 local agencies
300 experienced guides
15 years of experience
A word from our team
Welcome to the "Pearl of the Atlantic" with rocky peaks, primary forest, deep gorges and beautiful waterfalls this is really is an adventure lovers paradise. There are hundreds of kilometers of trails to explore, transporting you to isolated mountain tops and remote villages or bustling coastal towns with mouthwatering local cuisine. Come and discover the wild side of Madeira with us!
Meet our local team in Madeira

Cam. Velho Santo Antonio Da Serra


N ° 37 9135-394


Camacha


MADEIRA - PORTUGAL


Meet our local team in Tanzania

Kindi Msasani Street


Moshi


25201


Tanzania


Local team in Reunion Island

97424 Piton St Leu


Île de la Réunion


FRANCE


Local team in Italy

21, via Giuseppe Simili


95129 Catania


ITALIA


Local agency in Peru

Urb. La Planicie


Calle IntipampaEA-18


San Sebastian


Cusco


Peru


Local agency in Oman

Our local agency in Iceland

Eldshöfði 9


110 Reykjavik


ICELAND


Patagonia

Escaladores del Susana


3932 CP 9410


Ushuaia - Tierra del Fuego


ARGENTINA


Local team in Jordan

Wasfi El-Tal Street


Building N°111 - 5th floor - Office 503


11192 Amman


JORDAN


Our local team in Greenland

Postbox 979


3952 Ilulissat


GREENLAND


Meet our local team in Alps

150 Route des Papillons


74400 Chamonix-Mont-Blanc


FRANCE


Local team in Nepal

PO Box 21741


Tokha-8


Basusndhara


Kathmandu


Nepal


Our local agency in Cuba

Edificio Bacardi


Hab 307


La Habana


Cuba


Our team in Bhutan

PO Box 1099


Opposite Clock Tower


Building 238, Flat 301


Thimphu


Bhutan


Telephone: +975 17111692 / +975 77149999


Local team in Canary Islands

Plaza de Galicia Nº 6 Edificio Almichara,


Planta Baja 38612 El Médano


TENERIFE


Our local agency in Norway

C/O Martin Solhaug Hovdanvein 70


8387 Fredvang


NORWAY


Our local team in Indonesia

Jln Tukad Balian no160X


80228 Renon


Denpasar, BALI


Meet our local team in Svalbard

Post box 594


Longyearbyen


SVALBARD - NORWAY


Our local team in Morocco

Massira 1


Hay Lahrach bloc12 - N°110


40000 Marrakech


MOROCCO

Our local agencies
Our own teams in each destination
At each of our destinations, you'll find our local agency and our friendly, knowledgeable teams, taking care of you and your incredible adventure. By local agency, we mean a real team of great people working from a real office in each location we sell, so they're on hand whenever you might need them. .

With no third parties or middleman, we're able to create all our trips from scratch. From training our guides to selecting the highest quality equipment, we can ensure you'll get an outstanding experience and lifelong memories wherever you travel with us.

We believe this gives you an experience that's second to none, as we can directly ensure the safety, quality and great value for money of each adventure, you can relax in the knowledge that everything is taken care of. That way you can focus on challenging yourself and pushing your boundaries in some of the world's most amazing natural landscapes and wildernesses.