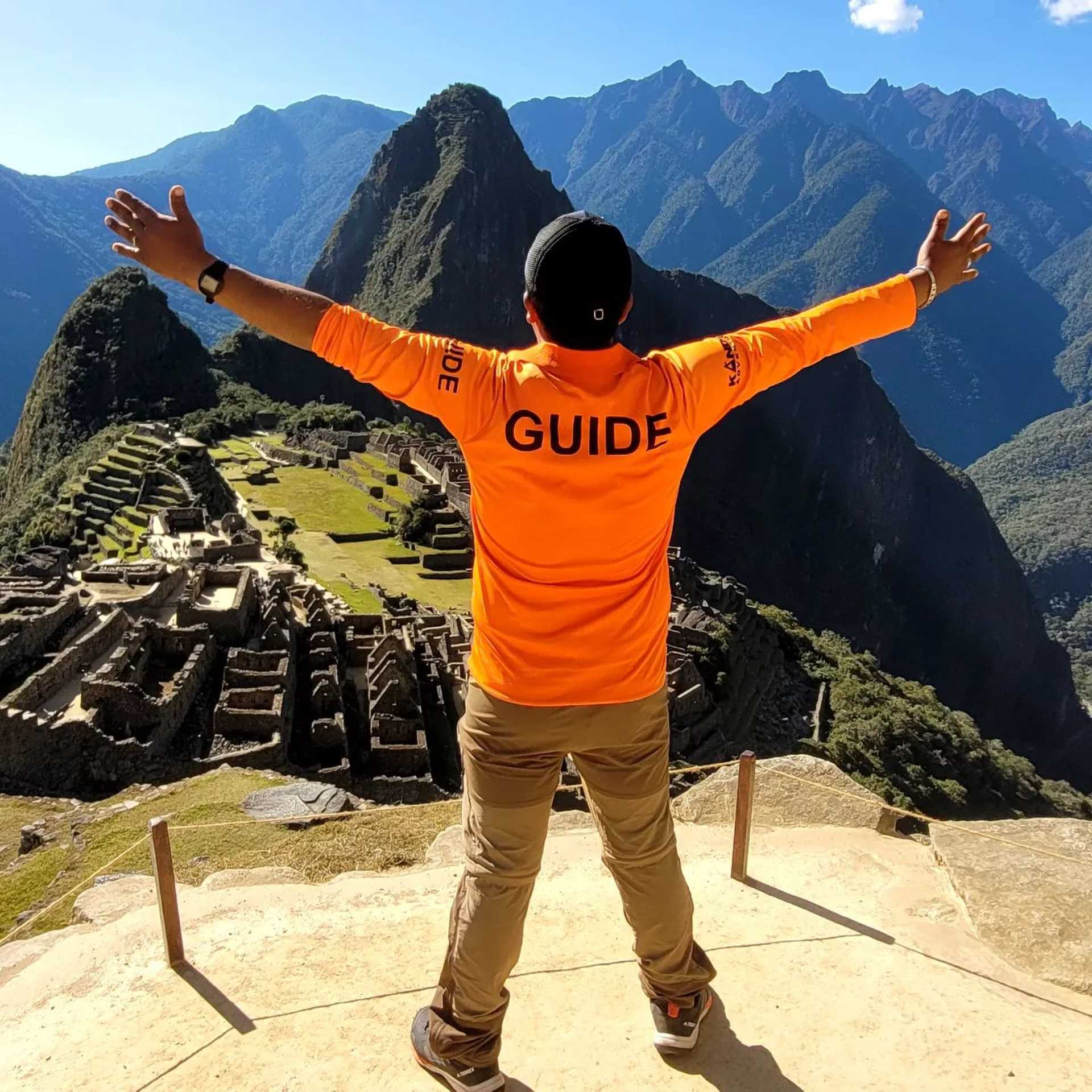 About us
Find out more about Kandoo Adventures
Our story
Kandoo Adventures' story began in 2009, when avid trekkers Paul and Jane Deakin grew frustrated searching for a tour operator offering the high quality experience they were looking for on Kilimanjaro – so they organised it themselves! From this humble beginning their passion for high altitude trekking, responsible travel and a great quality experience caught on. Soon they were sharing this enthusiasm with others by arranging small group tours and leaving their corporate careers behind.

Kilimanjaro came first and literally puts the 'K' in Kandoo Adventures, but other must-do treks and mountain summits were soon to follow, including the Inca Trail and the Himalayas.

From the beginning, we have operated and continue to operate our own treks and experiences directly, with no middlemen, so we can ensure you receive a high quality experience every step of the way. In 2019, Kandoo Adventures became part of the Altai Travel family, a wider network with the same vision as Kandoo. This kick started the next step in our journey and is one which has allowed us to grow our range of wilderness and adventure experiences, offering more great trips to our customers, whilst retaining the values we stand for.

Importantly, Kandoo Adventures stays true to its original core principles – making truly amazing challenges accessible to any fit trekker, allowing them to fully immerse themselves in some of the worlds' most wondrous wild and natural locations, in the knowledge that they are being looked after by our friendly UK team and our expert guides in each destination, and that we are supporting those local communities wherever we can.

17 iconic destinations
77 unique adventures
14 years of experience
2009 - Private Expeditions in Tanzania

Private Expeditions was created by keen high-altitude trekkers Jane and Paul Deakin, who had experienced poor guiding services and seen unscrupulous practices. They decided to organise treks themselves that would bring together all the key elements for a safe and successful trek. The key feature was to set up their own operations in destination, rather than rely on out-sourcing to existing local operators. This allowed them complete control over how a trek operated, and also ensured that local communities benefitted. The first destination offered in 2009 was Kilimanjaro. Jane and Paul partnered with a young but experienced guide, Emanuel Nguma, to create our climb operations in Moshi, Tanzania


2012 - Nepal and Peru climbs

After the success of operating Kilimanjaro climbs, Private Expeditions extended its offering to include treks in Nepal, offering both standard treks such as EBC as well as the 6000m peaks of Island Peak and Mera Peak. Again, a local operation was set up in Kathmandu, headed up by Pimba Tenjing Lama, two-time Everest summiteer. This was closely followed by the operation in Cusco, Peru offering a range of different trekking routes to Machu Picchu. Local guide Jose Quispe Laguna set up the new office in Cusco.


2015 - Birth of Kandoo Adventures

Private Expeditions rebranded as Kandoo Adventures to better reflect the growing business, the range of trips available and the core principle of 'making challenging destinations accessible to every fit, weekend trekker'.


2016 - Bhutan & Aconcagua climb

Two more destinations are added to the Kandoo family. Local operations were set up in Paro, Bhutan with Tandin Tshering. Also began partnering with an experienced guiding company to offer climbs of Aconcagua.


2019 - Altaï Travel

Kandoo Adventures was bought by Altaï Travel, an adventure travel network with over 40 years' experience of taking customers to outstanding destinations around the world for adventure and discovery. The remarkable synergy between the two companies has allowed Kandoo Adventures to expand the destinations we can now offer to our customers.