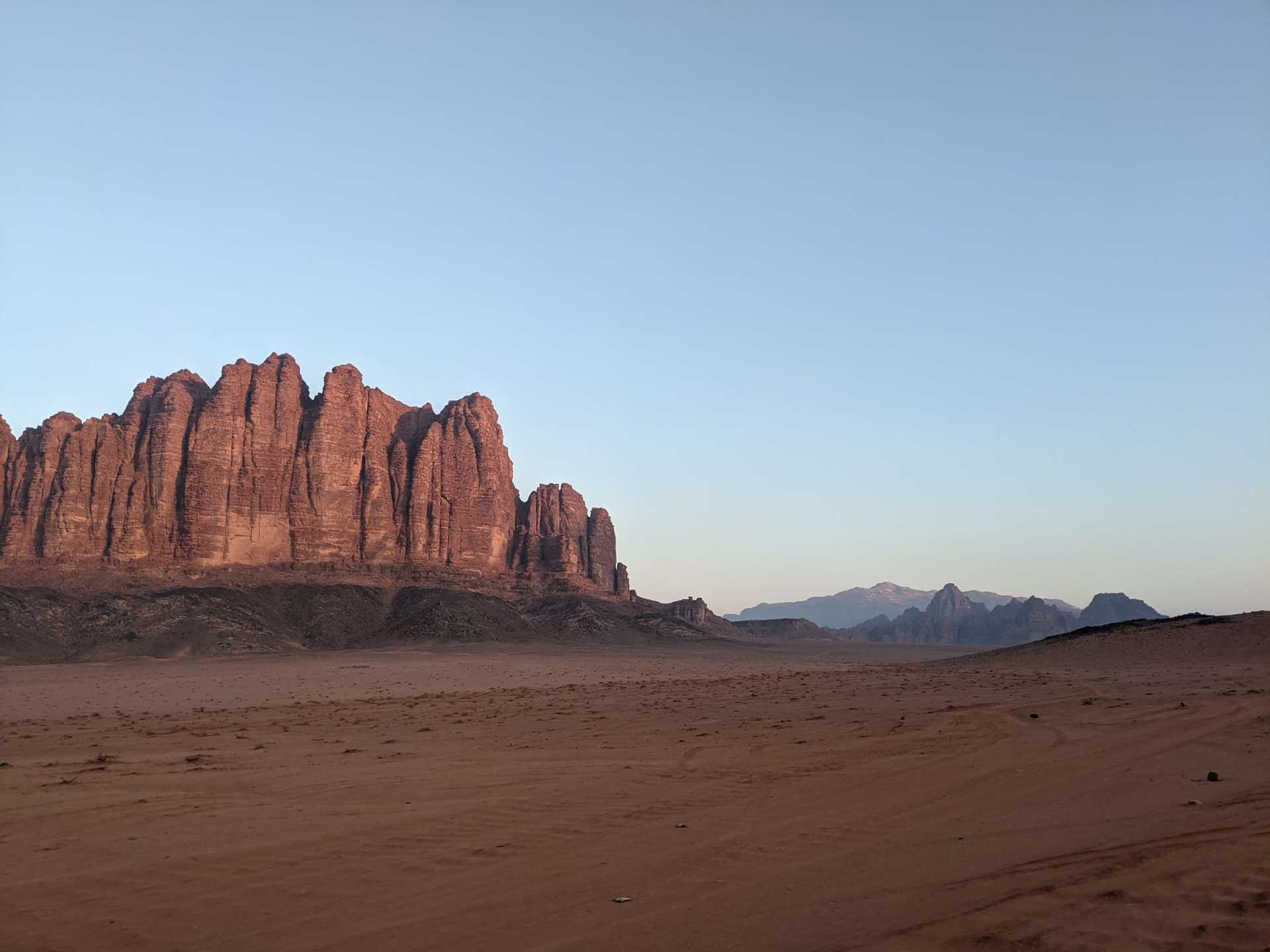 Jordan Travel Guide
Travelling in Jordan
What is the best time of year to visit Jordan?

The

best times to visit Jordan

are in the spring from March to May or the autumn from September to November. There is a possibility of some light rain in Spring but this should not put you off. This is a great time to visit Jordan, before the scorching temperatures of the summer months take hold. In the higher areas such as Amman and Petra it could still be a little chilly in the evenings but the day time is sunny and warm. In autumn the heat of summer is starting to fade and there is an increased chance of some rain. By November the temperature in Amman and Petra could be as low as 20°C during the day but still around 27°C in the lower laying areas.

What should female travellers wear in Jordan?

Attitudes towards clothing in Jordan are more liberal than other Muslim countries. There is no formal dress code and Jordanian people tend to be very understanding of foreigners and their different way of dressing. In Amman you will find most people are dressed in a western style. Even so, it is always best to be respectful of the local culture. In smaller towns and rural areas female travellers may want to wear knee length dresses or loose trousers and cover their shoulders and upper arms.


Is alcohol allowed in Jordan?

Despite the fact that Jordan is a Muslim country, consuming alcohol is not frowned upon. You can buy alcoholic drinks in restaurants and hotels and most tourist areas have bars where you can grab a beer while on your

adventure tour in Jordan

.

Do I need a visa for Jordan?

A visa is required by European and US citizens and this can be purchased at immigration on arrival. Be sure to check the latest requirements before travelling.


Is Jordan friendly to tourists?

Yes, Jordan relies heavily on tourism for it's economic income and as it is considered to be the most stable country in the Middle East it is the perfect place to experience Middle Eastern culture in a welcoming environment.

How do tourists get around in Jordan?

The most common way for tourists to travel in Jordan is via bus. On our trips we will use comfortable private minibuses with seat belts for travel around the country.

Is Petra safe to visit 2023?

Absolutely! Jordan is a developed and stable country that is perfectly safe to visit. Of course there is instances of petty theft, especially in urban areas. You should take the same precautions that you would anywhere else in the world.


Do British citizens need a visa for Jordan?

A visa is required by European and US citizens for entry into Jordan and this can be purchased on arrival. Please check the latest requirements before departure.


What should I be careful about in Jordan?

The water - make sure to filter water or buy bottled water, avoid washed salads and ice in drinks.

The 'five minute' rule - punctuality isn't common in Jordanian culture, expect five minutes to be more like twenty and spontaneity to be more the rule than the exception.

Dress codes - In smaller towns and rural areas female travellers may want to ensure their shoulders, upper arms and knees are covered up. Wearing shorts is often considered disrespectful for men as well as women so a couple of pairs of loose cotton trousers are a good idea.

Never say no to food - hospitality is taken seriously in Jordan so even if you aren't hungry, accepting their offerings are a sign of thanks and respect.

PDA - Public Displays of Affection are frowned upon, from couples holding hands to kissing. You will just have to refrain until you are back home.


Is Jordan an expensive destination?

Jordan is one of the most expensive Middle Eastern countries to live in, and often as a traveller you will be paying visitor prices rather than local prices which have an added cost. However, Jordan is still considered to be a developing country and therefore prices will not be comparable to the likes of visiting Western Europe.

Our blog