Where are the dolomite mountains?
what is so special about the dolomites?
Not only are the Dolomite mountains a UNESCO World Heritage Site, but they are also named after the rock they are made from, dolomite or dolomitic rock, which is a type of carbonated sedimentary rock first discovered by the French Minerologist Déodat Gratet de Dolomieu.

Aside from that, the Dolomites are known as being one of the most beautiful mountain ranges in Europe. They are made up of sheer cliff faces, rocky massifs, deep crevasses, unique formations and soaring structures. Described like this it sounds like these peaks are stark and uninviting, but their unique topography makes these mountains unusually attractive. The Dolomites are simply stunning in winter when they peer out of the bright white snow and equally picturesque in summer when you can see the glacial lakes and mountain meadows scattered amongst the rocky outcrops.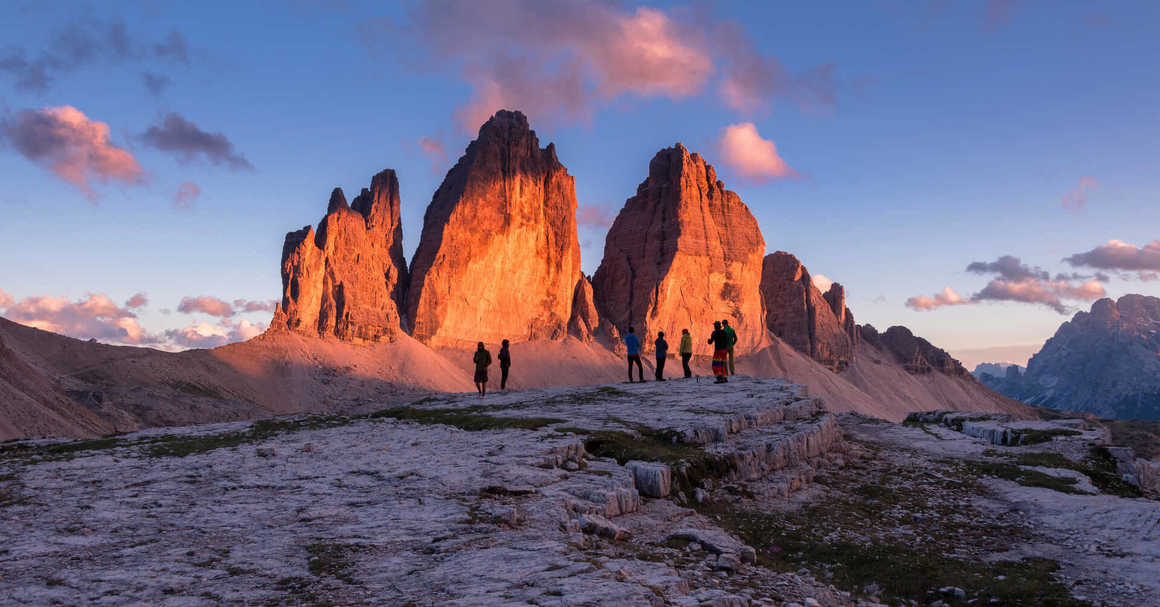 mountains in the dolomites
There are around 20 peaks in the Italy Dolomites over 3,000m and these stunning summits are popular with mountaineers, climbers, mountain bikers and skiers alike. You'll also find a range of mountain pass routes here that are popular treks in both summer and winter.

Marmolada - 3,343m
Also known as the Queen of the Dolomites, Marmolada is the area with the highest peaks in the Dolomite mountains, and even at 100km from Venice can be seen from this far away on a clear day. Punta Penia is the name of the highest point on Marmolada, and it is possible to hike to here from the valley by crossing the Marmolada glacier. It is worth noting that you can also get a cable car to 3,265m and enjoy spectacular views and several hiking routes from the top too. Marmolada is popular with trekkers and adventure enthusiasts as there is a Marmolada via ferrata you can try, caves to explore and even preserved WWII bunkers that you can visit. There is snow year-round at the top of Marmolada but it can be visited in summer or winter, although you can only ski on Marmolada in the winter.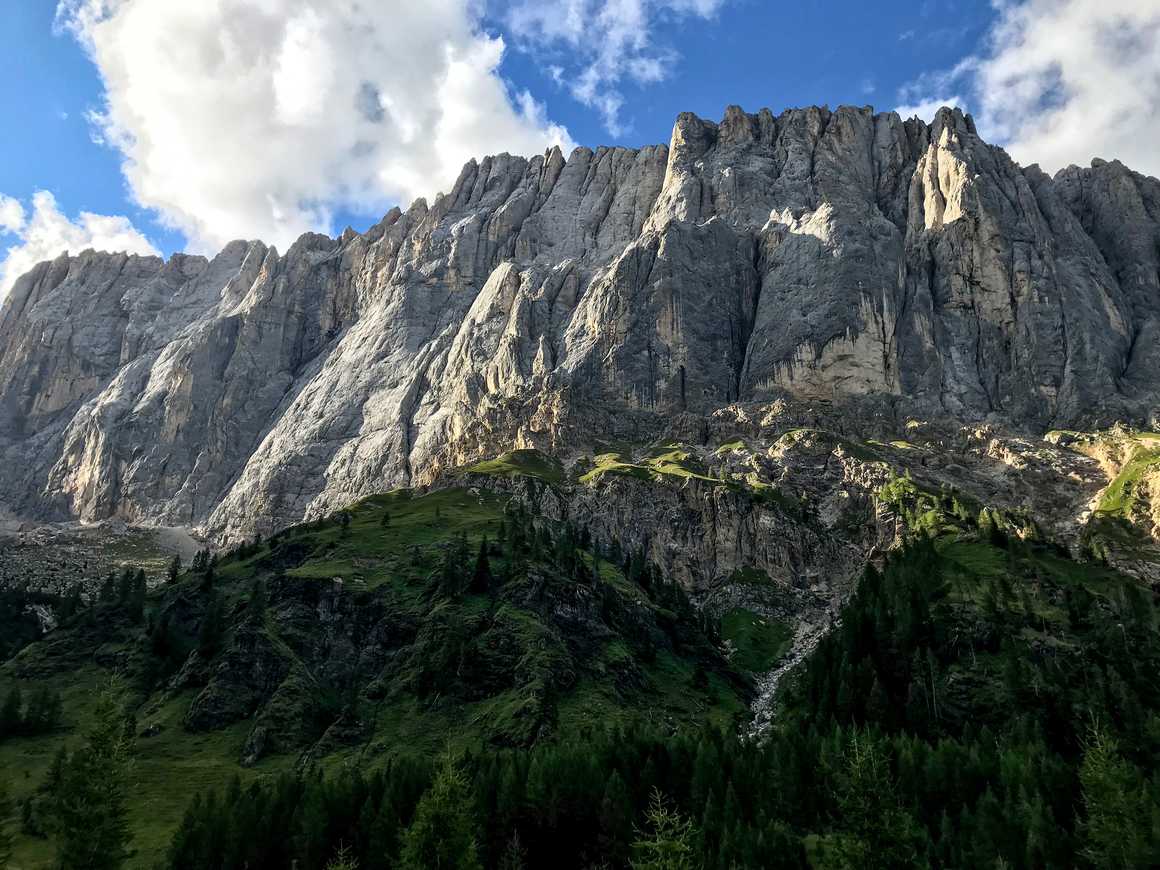 Antelao - 3,264m
Unlike Marmolada which is part of a massif of mountains, Monte Antelao is a dramatic pyramid-shaped rocky pinnacle, known as The King of the Dolomites. It is possible to climb Antelao in good weather and the route requires lots of scrambling. There is no via ferrata on Antelao like there is on so many Italian mountains but the climb can be achieved in a day, or two if you fancy camping out.

Tre Cime de Lavaredo - 2,999m
The Tre Cima di Lavaredo are not the highest peaks in the Dolomites but they are probably one of the best known due to their unusual three mountain pinnacles. These distinctive mountains are part of the Tre Cima Natural Park and there a wide variety of trekking routes both up and around the summits.

Sassolungo/Langkofel – 3,181m
Notable for its long peak after which it is names, Sassolungo is a wonderfully shaped rocky ridge that is close to neighbouring Sassapiatto, which make up the smallest range in the Dolomites. Both require technical equipment to climb but there is a long trekking route around the bottom which offers fabulous views of both peaks and the surrounding valley.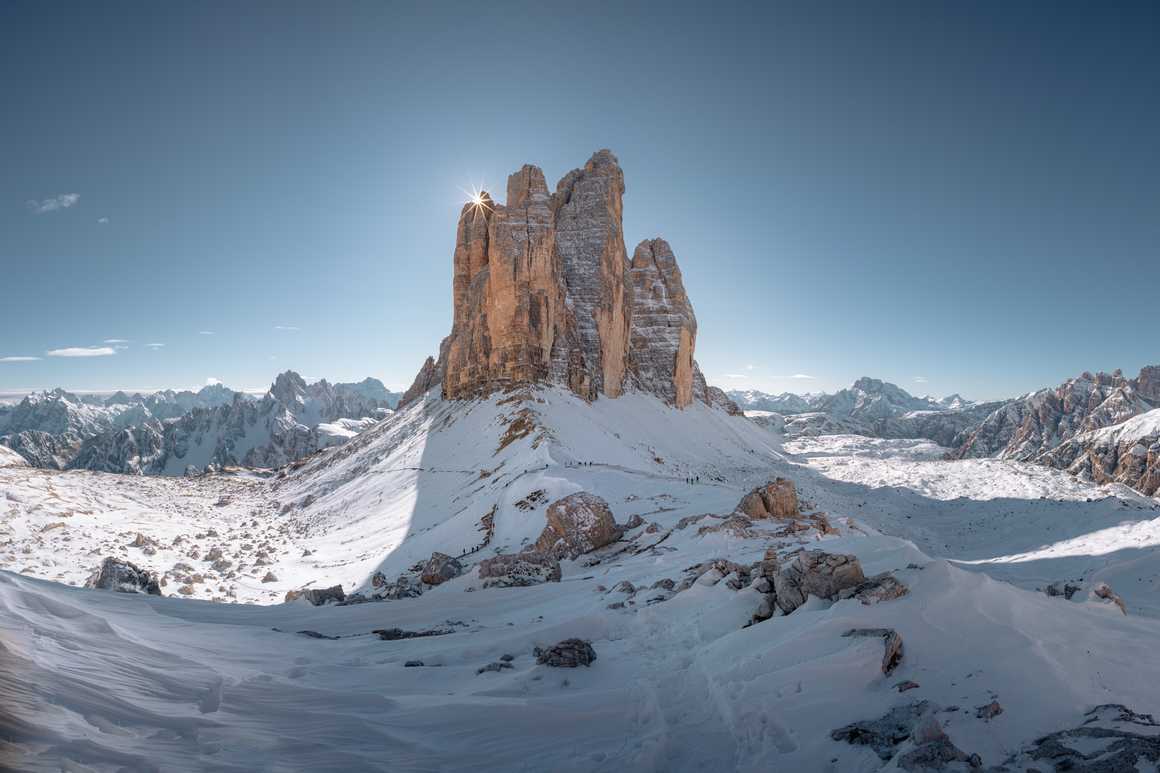 trekking routes in the dolomites
The Dolomites offer awesome trekking opportunities for all abilities. For a short, steep scramble that offers maximum rewards from the top is the Tofana di Mezzo climb. The views from the top are simply incredible.
Trekking Cinque Torri
and Seceda are also relatively straightforward climbs that offer fabulous views of the gorgeous Dolomites.
For more challenging trekking there is trail route up Piz Boè which is one of the easiest mountains over 3,000m to climb. The panoramic views from the top are stunning.

To take in some of the Dolomite lakes try the Lago di Sorapis trek which is a super popular trail to this turquoise alpine lake. Turn the trek into a loop and explore above the lake to avoid the crowds and find the best views.

Longer touring routes include the previously mentioned trek around Tre Cima di Lavaredo which can still be done in a day or for those who want to walk for longer the Alta Via 1 (AV1) and Alta Via 2 (AV2) routes are multi-day Dolomites hiking options. These two iconic routes are 120km and 160km respectively and take in the best sights and scenery of the Dolomites across 8 – 14 days depending on how much time you have.

The Dolomites could arguably be called the home of via ferrata, or iron path as it translates. Via ferrata is a series of walkways, guide ropes, bridges and ladders that are permanently fixed to the mountains to help mountaineers across technical or unnavigable sections on foot. Dolomite via ferrata is a sport in itself and many people travel here to have a go and experience a side of the mountains not as easily accessible. For beginners a guide is a good idea. More experienced climbers might fancy having a go themselves but be sure to take safety precautions.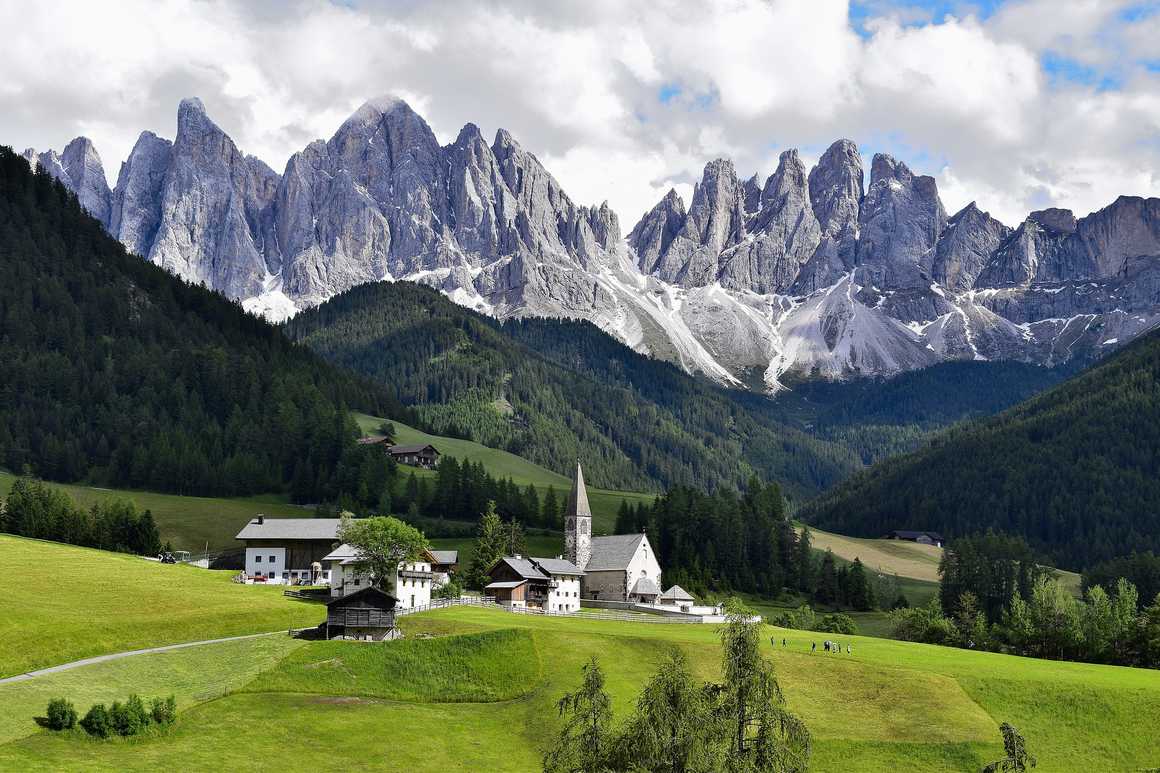 dolomite skiing
In winter the Dolomites are a fantastic place to ski, snowboard, cross country ski, hike. The Sellaronda in particular is a famous skiing route which takes you up lifts and down pistes around the Sella mountain group. This is a full-on mission to accomplish and needs a little planning, but can be achieved in a day for accomplished skiers.

The snow here is pretty much guaranteed from January to March so Dolomite skiing is a great winter destination for snow sports. We would suggest researching your resort before you book a winter holiday in the Dolomites as some resorts are not ideal for snowboarders with long flat pistes and occasional uphill slogs.

Even in winter there are plenty of hiking trails you can try with or without your cross-country skis. The plethora of ski lifts and cable cars make high level treks possible although we would recommend using winter trekking gear, letting someone know where you're going and checking weather conditions before heading out into the powder.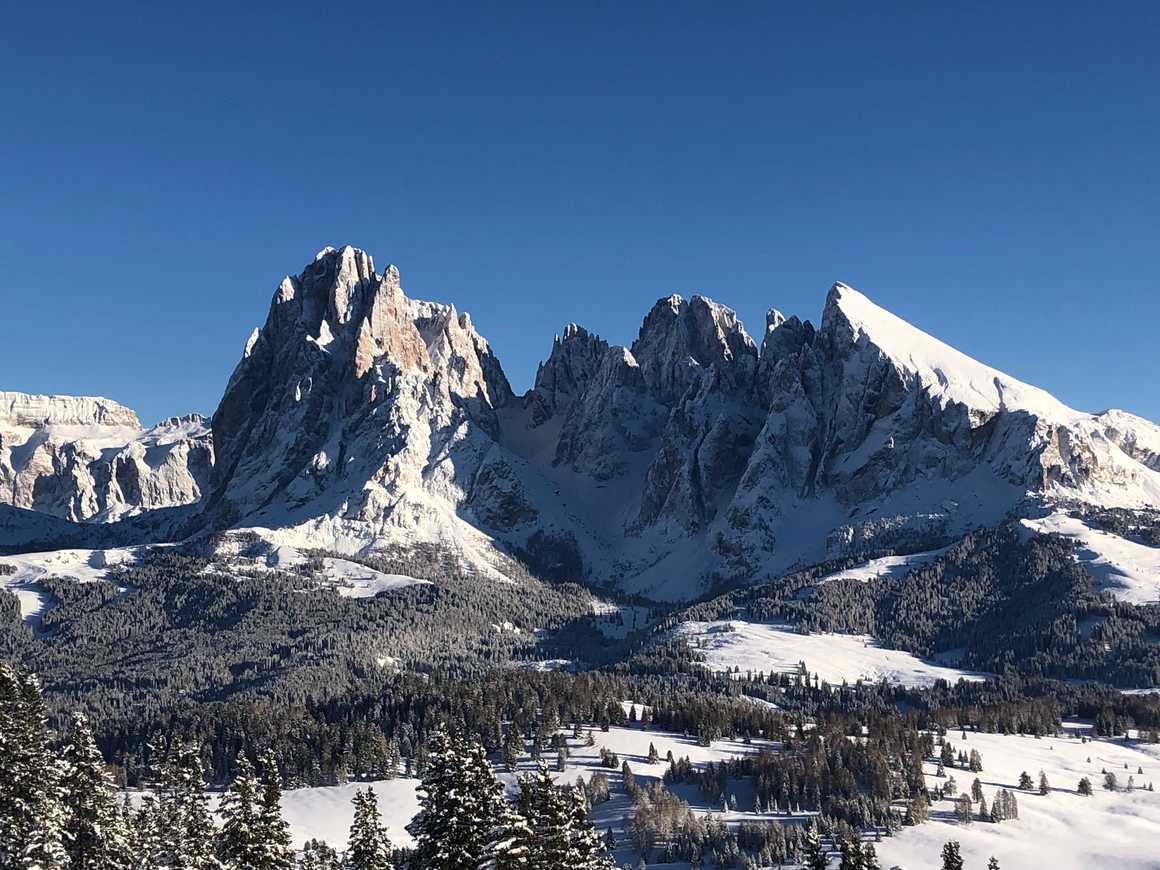 If you fancy hiking Dolomites yourself, head to our Italy trip page and check out our multi-day adventures. Italy is just a short hop from the UK and the trekking opportunities here are some of the best in Europe.