Last year Solfar Studios, along with Nordic's leading visual effects house, RVX, announced that they were attempting to bring Everest onto virtual reality platforms. They have succeeded. 
An experience
Solfar recently unveiled the demo program which users have been raving about. "This is not a game, like the other stuff being developed, this is more of an emotional experience" stated the Solfr firm boss Kjartan Pierre Emilsson.
"In forming this VR expeditionary force with RVX, our mission is to construct the definitive experience of what it feels like to summit Mount Everest, an epic feat that most will never attempt in the real world," said Emilsson. "By combining incomparable visual fidelity with real player agency and interactivity, EVEREST VR will immerse you in a virtual reality that feels both real and emotionally stunning."
To play, users strap on a face-surrounding headset, don large headphones, and hold a controller in each hand. The games premise is simple - get to the summit. This involves preparing at Base Camp, traversing the infamous Khumbu Icefall, scaling the Lhotse face, climbing up the Hillary Step and finally summiting the pinnacle of the world. The experience can be done in less than 2 hours and testers say that it feels like actually being there with a number of reviewers complaining of vertigo!
Whilst the user, whose arms and legs move along with the game, looks slightly odd when viewed by onlookers, the experience is incredibly real and many users struggle to walk over crevasse ladders that must be crossed on the Khumbu Icefall.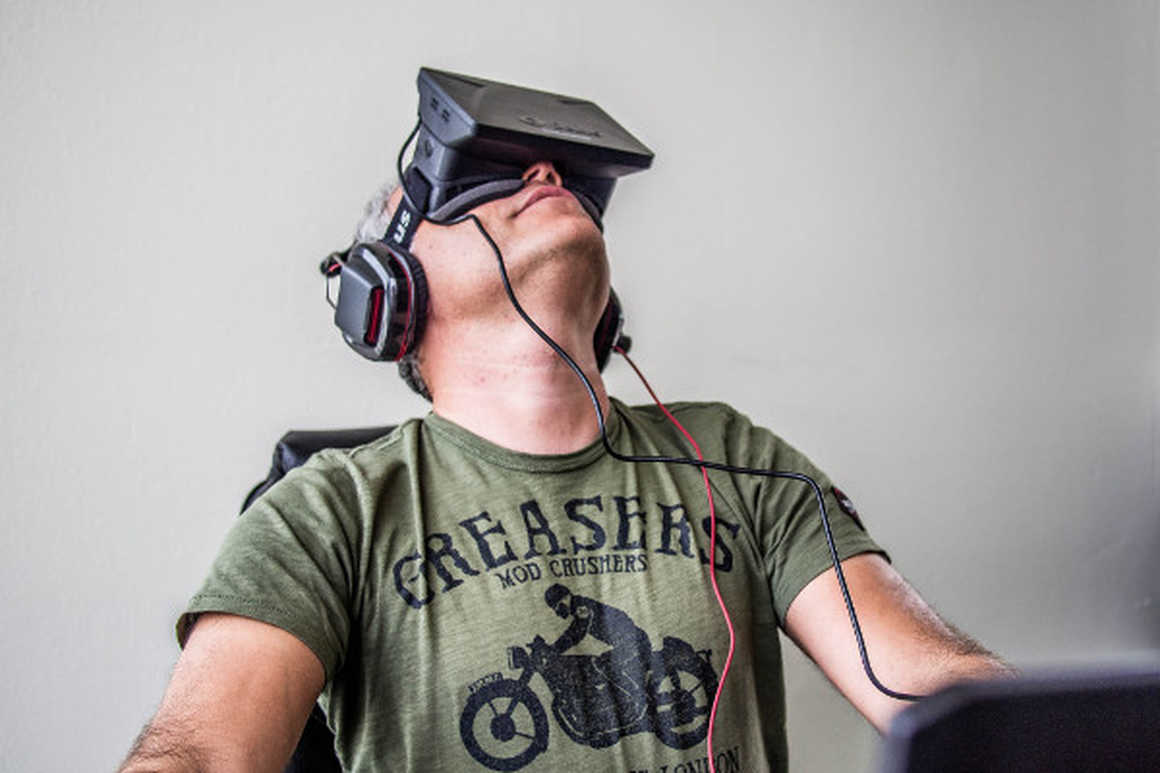 The experience has got many people discussing future options, including further VR exploration that is set to be the next breakthrough application on virtual reality platforms. However, many experts are also suggesting its use within the teaching industry. The idea that students could be transported back to important moments in history brings the notion of 'visual learning' to whole new level.
Dadi Einarsson, founder and Creative Director at RVX states that "as a creative director in the VFX industry working with phenomenal directors like Baltasar Kormákur and Alfonso Cuarón, I've always strived to perfect visual effects that add verisimilitude to the story and increase its emotional impact. With EVEREST VR, we now place the participant into a story where they control their pace and interaction with the experience. This will rewrite the rules for future storytellers and I can't wait to see where this creative intersection of film and games talent in VR takes us."
Everest VR goes beyond any other VR game using advanced stereophotogrammetry techniques, real-time graphics and over 300,000 high resolution images of the mountain! Using the images, Solfar and VRX were able to create a highly detailed 3D point cloud of the whole area which they used to generate a 3D textured environment.
"In each scene we want to recreate the emotions you'd feel there," Emilsson states. "Especially in the 'death zone', a term used to describe altitudes above 26,000 feet where the air is so thin that it makes breathing very difficult. If you move too fast in the experience, you start blacking out. We can also force slow down by using heart beat sounds and shallow breathing in the audio track. People tend to empathize with that. It's like brain hacking."
Along the climb the game will present users with little bits of information and interesting tidbits. The game is censored however, and the dead bodies that litter the trail will not be present in the game.
Einarsson has already stated that further experiences are in the pipeline.