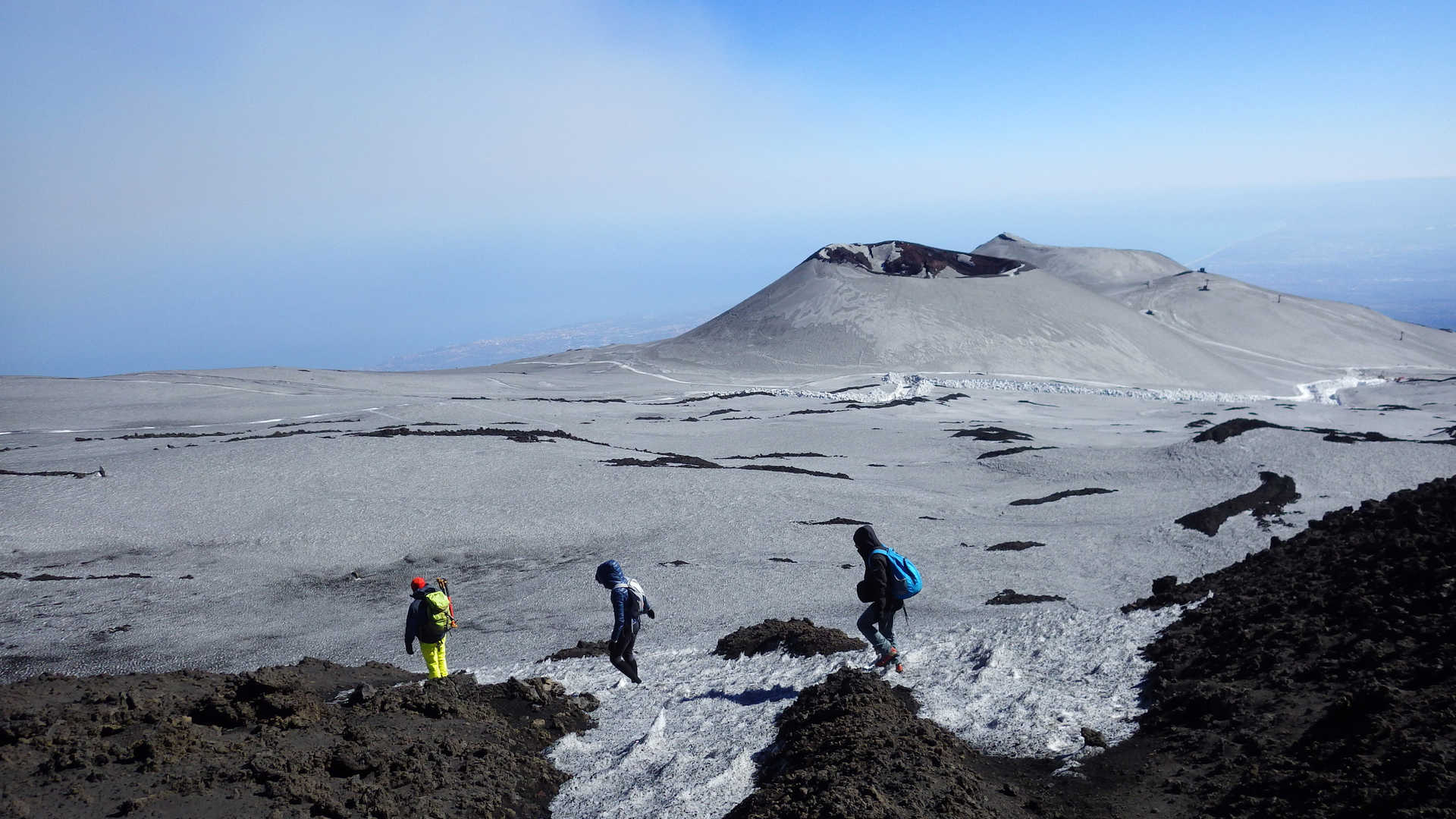 Italy Travel Guide
Trekking in the Dolomites
How long does it take to hike the Dolomites?

Our "

Highlights of the Dolomites

" trip will show you all the best bits of the Dolomites in 7 days with 5 days of trekking. If you have more time spare, try our "Ultimate Dolomites" adventure for 7 days of hut to hut trekking. Both options include hotel accommodation in Cortina d'Ampezzo before and after your trek and return transfers from Venice.

When should I visit the Dolomites?

You can hike in the Dolomites from April to October. The summer months of July and August see greater numbers of tourists and even in the mountains it can get very hot. In the spring you could find winter conditions prevent you from venturing too high but the trails are quiet and the weather cool. By September the busy season is coming to an end and the temperature is starting to fall. This can be a nice time to enjoy the mountains without the crowds or high temperatures while on your

hiking adventure in Italy

.

What is the difference between the Dolomites and the Alps?

The Dolomites form part of the Southern Limestone Alps, so technically they are part of the greater European Alps Range. The scenery and composition of the rock are quite different to the Western Alps where you can find peaks such as Mont Blanc and the Matterhorn. The Southern Limestone Alps cover parts of Austria, Italy and Slovenia.


What is the closest airport to the Dolomites?

Our adventures in the Dolomites start at Venice Marco Polo Airport (VCE). Return transfers from the airport to Cortina d'Ampezzo are included in your trip. Other nearby airports include Verona and Venice Treviso.


Are the Dolomites expensive?

Yes, in comparison the rest of Italy the Dolomites is an expensive place to travel. However, prices are not as high as you find in other parts of the Alps. Our adventures in the Dolomites include all your transportation, all your accommodation and most of your meals so there should not be too much more you need to pay for.

What is the most beautiful hike in the Dolomites?

The amazing Tre Cima di Lavaredo. These three giant monoliths have been enticing trekkers and rock climbers for over 100 years and it is easy to see why. Cima Grande, the highest point at 2999m is flanked by Cima Ovest on one side and Cima Piccola on the other. The main peak was first climbed in 1869 but it was not until 1933 that the mighty north face of Cima Grande was first scaled by Emilio Comici. This is still considered by modern mountaineers to be one of the great north faces of the Alps.


How difficult is hiking in the Dolomites?

The terrain can be steep and rocky and you will be hiking for 5 days consecutively. In some months the weather can be very hot and the sun intense, which adds to the difficulty of the hiking. You should be in good physical condition with recent experience of hiking for several days in row with over 1000m of ascent and descent in a day.


What is the most popular hike in the Dolomites?

The amazing Tre Cima di Lavaredo is the icon of the Dolomites. This trek circumnavigates these huge monoliths, along delightful alpine paths with glorious views from every angle.


Where do I fly into for the Dolomites?

You will need to arrive at Venice Marco Polo Airport (VCE) on day 1 of this adventure.





For those traveling from the UK, Easy Jet have direct flights from London Luton, Manchester, Bristol and Liverpool. British Airways also have direct flights from Gatwick and KLM provide convenient flights via Amsterdam from Glasgow, Edinburgh, Birmingham and Leeds.





If you are travelling from the USA, American Airlines fly direct to Venice from Philadelphia and Delta fly direct from New York.


Swiss Air have convenient flights via Zurich from San Francisco and Alitalia have the best flights from Los Angeles with a short stop in Rome.

Climbing Gran Paradiso
Is Gran Paradiso difficult to climb?

One question we often get asked is 'how fit do I need to be to climb Gran Paradiso?' While a high level of fitness will make the climb a lot easier, it by no means requires you to be a super-human. That being said, a solid training plan will help you to better prepare for the climb and will make your time on the mountain far more enjoyable. What all successful climbers share though is a real Kandoo attitude and that means high levels of grit and determination.





If you are comfortable walking for 6-7 hours with an ascent of 1000m then you are certainly fit enough to succeed on Gran Paradiso.


How long does it take to climb Gran Paradiso?

Gran Paradiso is not a huge mountain in comparison to its other alpine equivalents. We embark on our ascent of Gran Paradiso over three days: Day 1 up to the Chabod Refuge; Day 2 summit day; Day 3 climb on the Moncorvé Glacier.


What to climb after Gran Paradiso?

Often people climbing Gran Paradiso, do so as an introductory alpine climb. The low technicality and short ascent time make it a brilliant climb for testing out new alpine skills. For those wishing to push their skills further then an ascent of

Mera Peak

in Nepal or

Kang Yatse II

in Ladakh provide similar technical ability with the inclusion of higher altitudes to really challenge you.

What equipment will I need to climb Gran Paradiso?

40-50 litre rucksack and waterproof cover – with locks for crampons, ice axe and helmet

Ice axe, helmet, harness, 2 x locking carabiners (you cannot rent locking carabiners, you must bring your own)

Trekking poles

Water bottles – must be able to carry 2.0L of water.

Thermos flask

Lightweight sleeping bag liner – preferably silk

Eating utensils – for your picnic lunch

Pocketknife

Drybags or heavy duty plastic bags – provide additional waterproofing for the kit in your rucksack





We recommend that wherever possible you use your own gear for your climb as this is the best way to ensure your comfort and enjoyment. We recogniSe though that the cost of some items is very high and this may not be possible. We do not have our own gear available for rental but there are many places offering gear for rental in Chamonix. It is your responsibility to check carefully the condition of any item you rent. We accept no responsibility for the quality of equipment hired.


Is Gran Paradiso good training for Mont Blanc?

For those that have Mont Blanc on their hit list but aren't very experienced in high altitude alpine climbing then Gran Paradiso is a great stepping stone. With a lower technicality and shorter ascent this climb will provide you with a good idea of what to expect on Mont Blanc, in a much safer environment.

Our blog