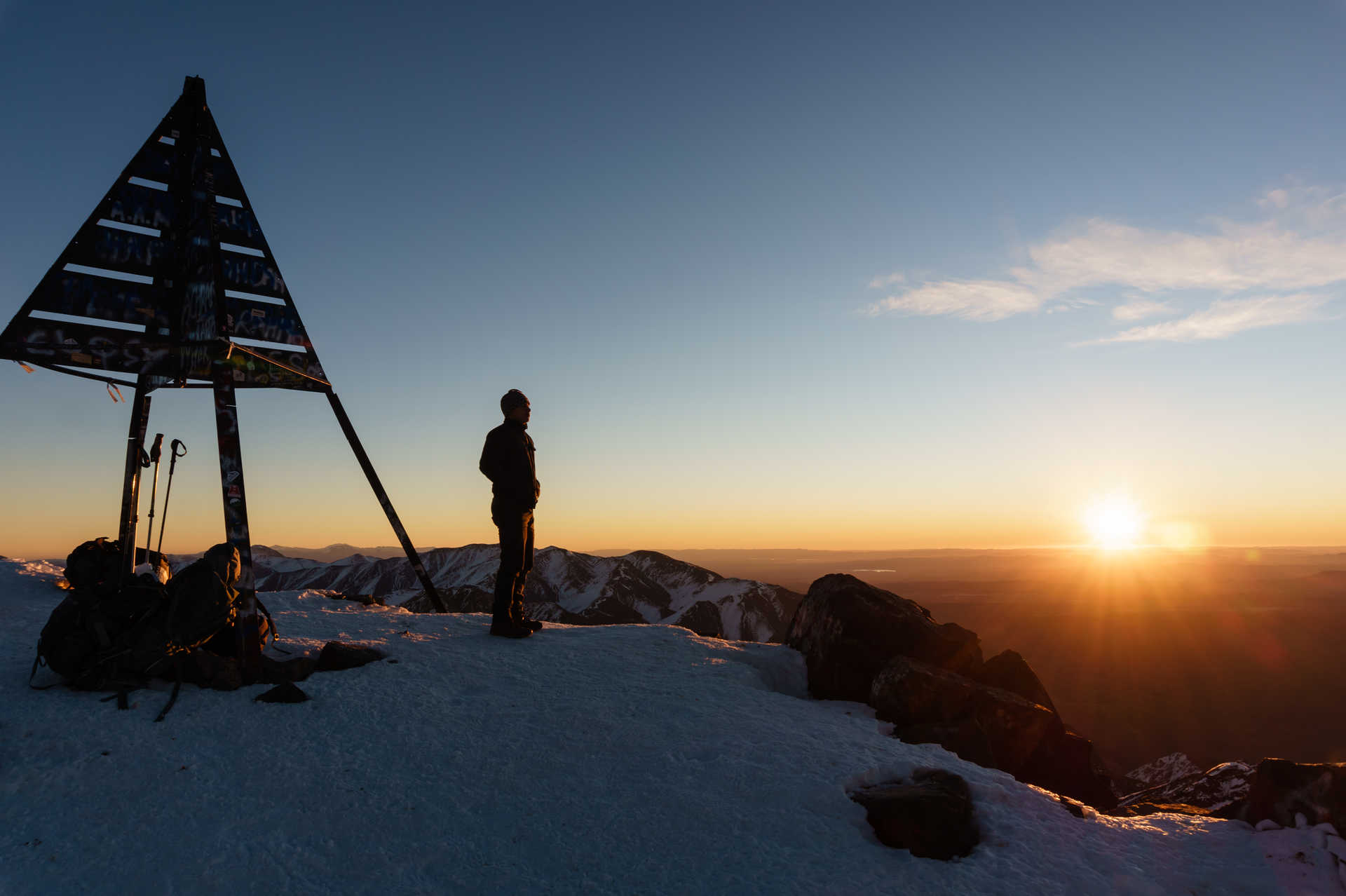 Morocco Travel Guide
Travelling in Morocco
Is it safe to hike in Morocco?

Trekking as part of a guided group in the High Atlas Mountains is very safe. The Berber people that you will meet along your

hiking adventure in Morocco

are incredibly friendly and welcoming.

Where are the Atlas mountains in Morocco?

The Atlas mountains separate the Atlantic coast of Morocco from the Sahara Desert and curve around the north west corner of Africa all the way to Tunisia. The High Atlas Mountains can be found in central Morocco running from south west to north east. To the south of the High Atlas is the Anti Atlas range and to the north is the Middle Atlas Range. Over the border in Algeria, the Tell Atlas continue to follow the coast and separate the Sahara from the Mediterranean Sea.


Who are the Berbers in Morocco?

The Berber people are an ethic group native to north Africa who live mainly in Morocco, Algeria, Tunisia and Libya. There is thought to be up to 40 million Berber speaking people in northern Africa.


Do they speak English in Morocco?

The official language of Morocco is Arabic but most people will also speak French. Your Guide will speak fluent English.


How long does it take to climb Toubkal?

At Kandoo Adventures we climb Toubkal over 6 days of trekking. Approaching the mountain from the east, we avoid the busy tourist trails and take a scenic route through the High Atlas, crossing several high passes before reaching Toubkal on day 5 of the trek.

Can you hike in Morocco without a guide?

It is possible to hike in Morocco without a guide, however having a guide provides a good link with the local people and ensures safety throughout your trek.

What is the best time of year to trek in Morocco?

In the summer months, June and July are the hottest, driest periods and whilst the lower areas will be experiencing temperatures in the late 30s, up in the High Atlas there will be a comfortably warm trekking temperature. In September the temperatures will decrease and the routes will be a bit less busy as the trekking season begins to draw to an end.





If it is winter trekking you are after then January to March are considered the prime time to trek, with good winter conditions for using crampons and ice axes.

Do I need hiking boots in the Atlas mountains?

Yes. The paths in the Atlas mountains have a rocky, rugged terrain and sturdy, hiking boots with good ankle support will ensure your feet are well protected and you have an enjoyable trek.

Do you have to cover your knees in Morocco?

Although Moroccan people are very tolerant of tourists it is always a good idea to be respectful of the local customs. We would advise female travellers to keep their knees, shoulders and stomachs covered while out in public to avoid any unwanted attention. You need to balance this conservative style of dress with the excessive heat that you may experience in Marrakesh. A long sleeved maxi dress will keep you covered while providing some airflow to keep you cool. Long sleeve breezy button up shirts, harem trousers or jeans are also good options.





For men it is best not to walk around topless despite the heat. Moroccan men do not tend to wear shorts, although there is certainly no problem with male tourists doing this, if you want to blend in with the locals then go for some loose fitting cotton trousers.


Can you drink alcohol in Morocco?

Although Morocco is more liberal than many other Muslim nations you do need to be careful when purchasing or consuming alcohol. Morocco does allow the consumption of alcohol and you can buy beer, wine and spirits in licensed hotels, bars and supermarkets. In supermarkets there will often be a separate alcohol room which is out of sight. If you attempt to purchase alcohol outside of one of these licensed areas then you may find yourself in trouble with the police.





While in Marrakesh, if you want to have a drink with a meal, it is best to check with the restaurant if they serve alcohol before you sit down. You should also ask if they are happy for you to sit anywhere whilst drinking or if they would prefer you to sit at a corner table out of sight. While you are up in the mountains trekking, things tend to be a bit more relaxed than in the city. However, it is best to show some consideration for your cook and porters by checking with your guide before you crack open the whisky.


How many days in Morocco is enough?

You need a minimum of a week to really experience Morocco. Whether you are travelling for the culture or to go trekking in the High Atlas, 7 to 10 days is the ideal amount of time to indulge yourself in Moroccan traditions and forget the daily grind back home.