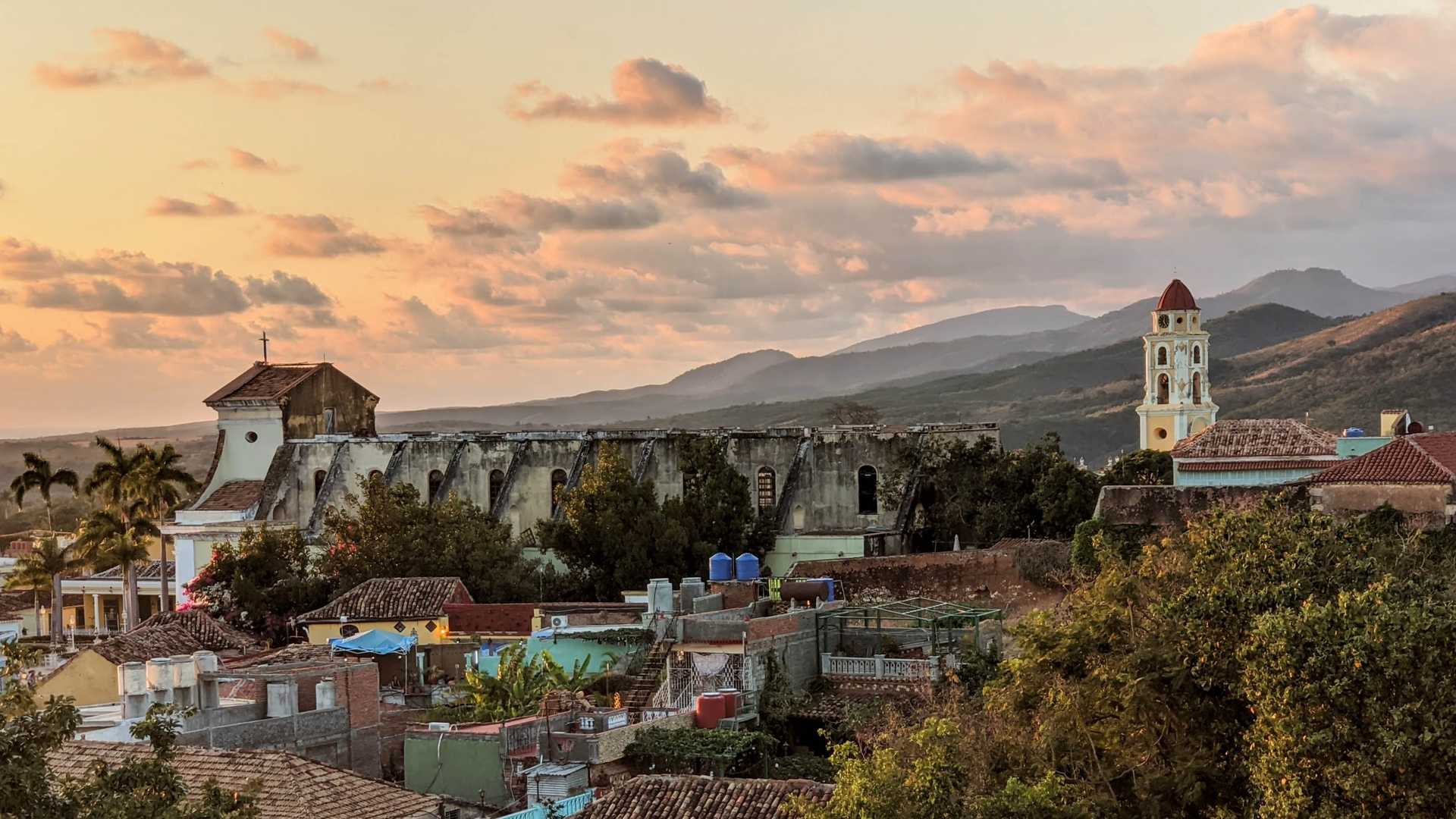 Cuba Travel Guide
When to go?
Seasons, climate, festivities
May to October

This is the wet season in Cuba when you can expect torrential tropical rain on a regular basis. It is best to avoid trekking at this time as the mountains will be muddy and miserable and the humidity is intense. The Hurricane season runs from the end of August to the start of November with the highest chance of a hurricane in September and October. Hurricanes in the Caribbean can very extremely dangerous and destructive, it is best to stay away at this time.

November to April

The dry season from November to April is the most popular time to visit Cuba. The temperature and humidity are not as high as the rest of the year making it a much more comfortable time to travel around the island. You can expect the odd cloudy or rainy day but on the whole it is sunny with an average temperature around 27°C. This is a great time to be trekking in the mountains, relaxing on the beach or exploring the towns and cities.
Temperatures and climate
Min/max temp (°C) / Average rainfall (mm)
Havana

Jan
Feb
Mar
Apr
May
Jun
Jul
Aug
Sep
Oct
Nov
Dec

Average temp

C° min / max

18° / 27°

18° / 27°

19° / 28°

21° / 29°

22° / 31°

23° / 31°

24° / 32°

24° / 32°

24° / 32°

23° / 30°

21° / 29°

19° / 27°

Average rainfall

(mm)

20

10

40

30

70

80

50

70

70

80

40

30

Trinidad

Jan
Feb
Mar
Apr
May
Jun
Jul
Aug
Sep
Oct
Nov
Dec

Average temp

C° min / max

21° / 32°

20° / 32°

22° / 34°

24° / 35°

26° / 36°

27° / 36°

27° / 37°

27° / 37°

27° / 36°

26° / 35°

23° / 34°

22° / 33°

Average rainfall

(mm)

14

21

23

24

82

87

59

78

99

80

32

14

Santiago de Cuba

Jan
Feb
Mar
Apr
May
Jun
Jul
Aug
Sep
Oct
Nov
Dec

Average temp

C° min / max

20° / 28°

20° / 29°

21° / 29°

22° / 29°

23° / 30°

24° / 31°

24° / 31°

24° / 32°

24° / 31°

23° / 31°

22° / 30°

21° / 29°

Average rainfall

(mm)

10

14

13

22

41

32

19

30

39

51

25

12
Our blog