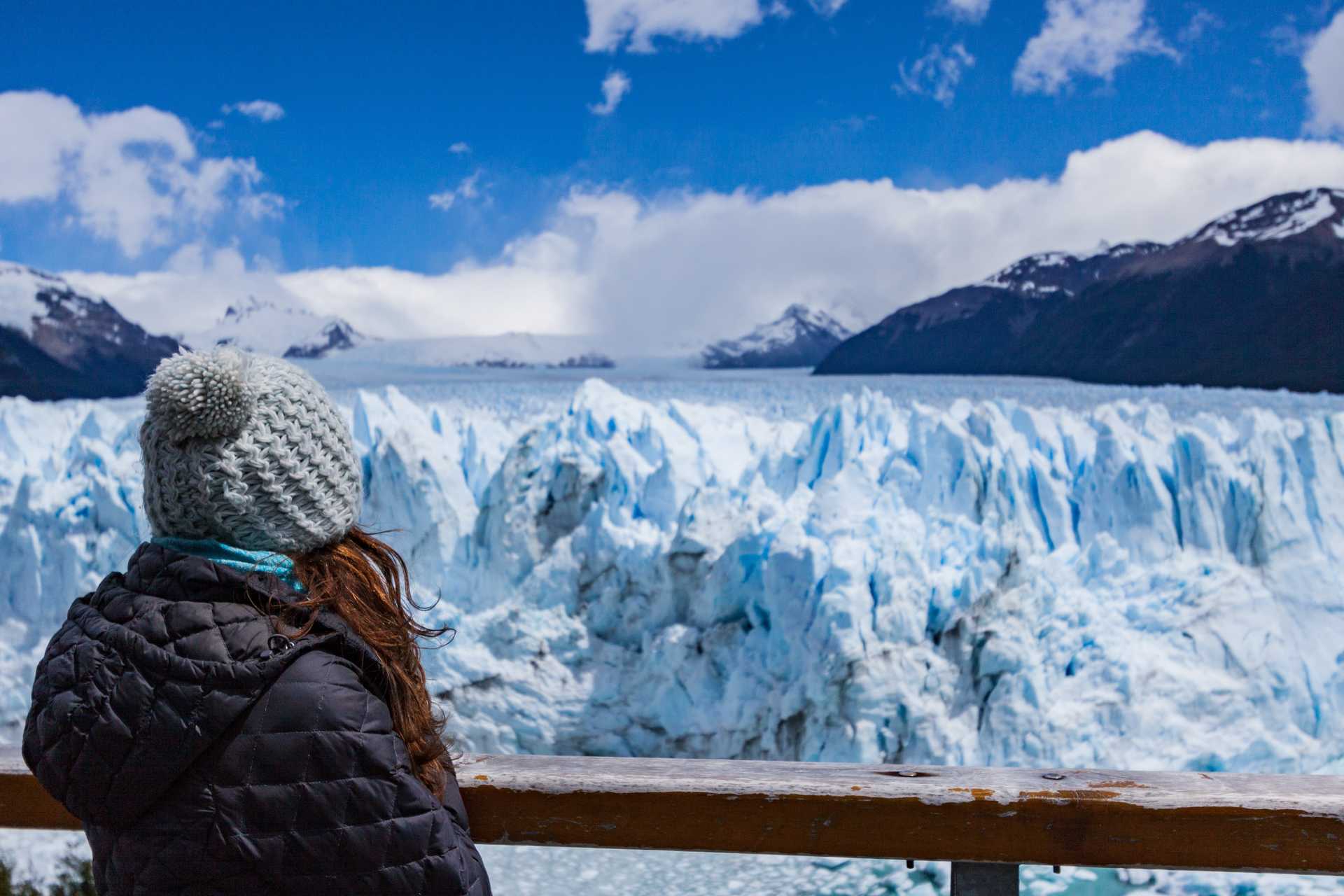 Argentina Travel Guide
Argentina
Is it safe to visit Argentina now?

Yes, Argentina is a safe country to visit as although it has elevated crime rates these tend to stay around the bigger cities and you will find rural Argentina to generally be a very friendly place to visit. You can easily avoid being a victim of crime by keeping valuables close to you and out of clear sight. The reality of travelling with Kandoo is that you will be staying in low crime areas with knowledgeable guides to ensure you have a positive experience during your trip.


Is it expensive to travel Argentina?

Argentina's economy is notoriously volatile and in 2022 it plummeted; terrible news for the locals, however it does mean it's a great option for travelling on a budget. The poor rate of the Argentinian Peso (ARS) also means that United States Dollars (USD) are highly in demand as they provide a stable currency for locals to trade in. This need for USD has developed a black market exchange rate called the

Blue Dollar.

The exchange rate is much better than those found in the banks and at ATMs around Argentina and again lowers the cost of travel around the country.

Can I drink tap water in Argentina?

The tap water in rural Argentina is generally from local sources and therefore it is safer to drink bottled water, as it is not always filtered. On your trips you will be responsible for providing your own drinks. We encourage you to bring a filter for your water bottle and some sterilisation tablets if you feel this isn't enough.


Is alcohol allowed in Argentina?

The legal drinking age in Argentina is 18. For anybody over the age of 18, alcohol can be consumed unless in a public space or in a stadium at a sporting or artistic event. Some supermarkets will only sell alcoholic drinks until 10pm.


Is it safe to walk around in Buenos Aires?

Buenos Aires is considered to be one of the safest cities to walk around in South America. As a visitor, you will definitely be more of a target for crime and petty theft is the most common crime in the city. Using basic precautions; keeping valuables out of sight and in multiple layers of access, staying in groups and not being 'flashy' will lower the chances of you becoming a victim of crime. We offer guided tours of the city where you will be able to see the local culture with the safety of a knowledgeable guide.


What not to miss in Argentina?

At Kandoo Adventures we appreciate awe-inspiring natural environments and epic adventures in remote locations whilst dipping out toes into the culture of new, exciting places. It's therefore not surprising that our personal 'un-missables' whilst travelling in Argentina are:


Exploring the Tierra del Fuego by boat and on foot

Spending the night in a traditional estancia (sheep ranch)

Summitting one of the seven summits and the highest peak in the Southern Hemisphere!

Trekking and camping beneath the mighty Mt Fitz Roy

Embarking on a delightful, guided tour of Buenos Aires


How long do you need to explore Argentina?

We would say a minimum of two weeks is essential to really indulge in all that Argentina has to offer. There are so many different elements to this lively country, and the sheer size of it requires time to see at least a few of the highlights. Whether you would like a remote trekking adventure, an extreme summit tick or to visit the lighthouse at the 'end of the world' we have trips of varying levels to match your needs


What is the best way to visit Argentina?

With Kandoo of course! Take away the stress of planning a route only to find your bus is late meaning you've missed your next connection and your phone is playing up so the ever-reliant internet is seeming a little less so.


At Kandoo, we ensure you have safe, secure accommodation, reliable transfers, epic locations and friendly guides to make your trip a memorable one. In classic Kandoo style, we seek out the adventure in Argentina's dramatic, mountainous landscapes, and delve into ancient Argentinian culture, staying in traditional estancias and eating locally sourced produce.


Is it rude not to tip in Argentina?

While tipping isn't mandatory it is generally considered polite to tip. A 10-15% tip is the locals standard, although tourists are often expected to tip more and 15-20% is more likely to be requested.


What is the best time of year to go to Argentina?

The summer time from October to February is the best time to visit Patagonia. November to January are the "hottest" months but the shoulder months of October and February tend to have less windy conditions. The season for Aconcagua runs from mid-November to the end of February with the main climbing season from mid-December to the end of January. We do not operate any treks in the Mendoza region beyond these months, as it is incredibly cold and windy with very limited opportunity to succeed.


The best time to visit North west Argentina is from mid-April to the end of November, thus avoiding the humid heat and tropical summer rains.


What is the trekking capital of Argentina?

El Chaltén is renowned as being the "National Capital of Trekking" in Argentina. At the foot of Fitz Roy, it is the perfect location for all kinds of mountain based sports in incredible scenery.

Trekking Patagonia
How long does it take to hike Patagonia?

Patagonia is a huge region that covers parts of Argentina and Chile, how much time you need really depends on what you want to see and do. Our Peaks of Patagonia trip is 17 days and includes all the big, iconic trekking routes as well as two nights in Buenos Aires and a guided tour of the city.


When can you hike Patagonia?

The

best time to visit Patagonia

is during the

summer months

of December to February. At this time, you can expect daytime temperatures between 6 °C and 20 °C. Night time temperatures could go as low as 0°C.

How much does a trip to Patagonia cost?

This really depends on what you want to do while you are in the region. The refuges and campsites can be expensive so it is a good idea to join a group and share the costs. Take a good look at what is included in the price of your trip. At Kandoo Adventures we include accommodation in Buenos Aires before and after your

Patagonia trekking tour

, domestic flights down to Patagonia and loads of other stuff such as boat trips, city tours, airport transfers and meals. These are things you would otherwise have to pay extra for yourself. The important thing is to look for value for money, not just the lowest price.

Which airport do you into for Patagonia?

With Kandoo Adventures your tour starts in Buenos Aires. A night in Argentina's vibrant capital city before and after your trek is included in the cost. We also include a guided city tour, your domestic flights down to Patagonia and much more. From Buenos Aires we fly to either El Calafate or Ushuaia depending on which tour you have booked.


Is it safe to travel in Patagonia?

Absolutely yes. Like anywhere in the world there is always the chance of petty theft, but

trekking in Patagonia

is very safe in both Argentina and Chile.
Climbing Aconcagua
How fit do I need to be to climb Aconcagua? What training should I do?

To give yourself the best shot at summiting Aconcagua we recommend being in the best physical shape that you can possibly be. This means having a strong cardiovascular system and aerobic fitness level. If you live in an area that is blessed with mountainous terrain, then the best training you can do is to take frequent hiking excursions. However, for the majority of folk who don't live near mountains, then we recommend a strict gym training regime for 3-5 months before taking on Aconcagua. Your training regime should consist of aerobic activities like running, spinning or spending time on the rowing machine. You should couple aerobic exercises with weight training to strengthen your legs and core. We recommend squats, lunges, kettle bell swings and sit ups.


Will we have medical checks?

Each day your guide will check you pulse and oxygen level with an Oximeter and record your levels. At base camp you will have a mandatory health check conducted by the Park's Medical Service.


When is the best time to climb Aconcagua?

To stay safe and avoid taking unnecessary risks, you should only ever climb when it is deemed safe. This is why many areas have climbing seasons designated to when conditions will be ideal and the climb poses the least risk of harm.


For Aconcagua, the climbing season runs from 15th November to 20th February, with the high season running from mid December to the end of January. This period generally offers the most stable weather on the mountain and lots of summit window opportunities. If your schedule doesn't allow for a high season climb, then we recommend looking at the shoulder weeks of the mid-season from either early December or early February.


How long does it take to climb Aconcagua?

The amount of time it takes to make it to the peak of the mountain very much depends on the amount of training you have done and how physically ready you are. On average, for someone who has trained for the trek, it will take roughly 15-18 days.


How cold can it get?

Temperatures are wide ranging with relatively warm days where thin layers of clothing can be worn as well as bitterly frozen nights. As a result of bad weather from the south, the Plaza de Mulas Base Camp temperature can drop as low as -18°C, with corresponding temperatures at the altitude camps around -25°C. At Base camp it can be warm enough to wear shorts yet a polar jacket may suffice on summit day. The weather at night above 5000m can be around -15 ⁰C and the summit around –30 ⁰C , however this can be warmer in the day. The weather can change from brilliant sunshine with very little wind to strong and freezing gales. The winds can reduce the temperatures by 15 degrees Celsius. You need to have the gear to be prepared for lower temperatures should this happen.

Is the Aconcagua climbing permit included in your price?

Yes, unlike many operators who do not include the Aconcagua permit in their tour cost, all Kandoo Adventures Aconcagua climbs include your park permit. The fees for permits vary by season (low, mid and high season), route and by nationality (Argentinians and Latin American's get a discount). Prices for permits are released a few weeks before the climbing season and can be accessed here:

www.aconcagua.mendoza.gov.ar

What are your guide-to-client ratios and guide qualifications?

For the summit attempt, our guide-to-client ratios are 1/3 - 2/7 - 3/11. You may have fewer guides as you move up the mountain from base camp to the higher camps, but additional guides will be ready to assist with the push to the summit. We like to keep our groups relatively small to give everyone a good chance of summiting. In our experience an optimum group number is 6 climbers. If we reach 9 climbers in a group we split the group.

Mt. Aconcagua State Park has a list of certified and registered guides, it is published in the official website


This means that every guide in that list has completed her/his degree as Mountain Guide (most of them are from the local guiding school, one of the two solid guiding schools in the country). Also, that the guide has no record of problems or misconduct in the Park, and that she/he is legally guiding, should a situation arise.


Our leading guides have been working with us for years, many of them began as porters. Most leading guides at the Expeditions teams have reached the summit more than 15-20 times in average. We require every guide to be fluent in English. All our leading guides climb and guide all year round, and most have guided in other parts of the World (Alaska, Peru, Himalayas and Kilimanjaro). The guides, Base Camp staff and porters work together very closely on the mountain, we have the best radio network on the mountain.

Our camps are coordinated by a Head of Camp and attended by a specialist (and assistant) chef trained to satisfy your needs. At base camp we have dining tents with electricity, tables, chairs and crockery. Rooms with beds set up in large tents. Kitchen, bathroom and a tent luggage deposit.


What insurance do I need?

It is a condition of joining an Aconcagua climb that you have insurance that covers you up to 7000m and that cover extends to the full cost of evacuation if needed. Policy providers we recommend are Dog Tag and World Nomads, both of whom sell specialist climbing insurance.


How much weight will I need to carry on the mountain? Are there personal porters?

We recommend bringing four bags for your Aconcagua expedition: two large duffle bags (one taken straight to base camp with high altitude gear in, the other carried by mule up to Base Camp), an expedition backpack (70-90 litre) for the higher camps, and a light, small daypack (20-30 litre) for the summit push and walk into Base Camp.


For the hike into Base Camp we use mules to carry most gear and supplies. As a climber you will only carry your daypack (water, snacks, camera, jacket, sunscreen, etc.)


From Base Camp to High Camps you can expect to carry all of your personal gear plus a share of the common gear (although we provide porters for group equipment). On average, a fully-loaded Aconcagua backpack weighs 18-22 kg.


We offer our own reliable team of porters to carry gear up and down the mountain. Each porter carries up to 20 kg from Base Camp to any given camp and down from high camp or other camps to Base Camp. On our trips we include one porter for every four climbers, to carry common gear only when the group moves from one camp to the next. Porters don't assist in the cache and carry trips (i.e. not when the group carries gear to a cache and comes back to camp). Climbers who don't want to carry weight can hire a personal porter, on a daily basis or for the whole trip. Please contact us for personal porter rates.


How will the "common gear" be transported?

Common gear, such as tents, stoves, garbage, first aid kit is carried up to Base Camp by mules.


From Base Camp up to the first High Camp we do not use mules as they cannot work at these higher altitudes. One porter for every 4 climbers will take over carrying some of the "common gear", plus the clients will also be expected to carry a share of common gear. You will need to be able to carry a load of between 18-24kg (personal gear + share of common gear) and ensure that your rucksack is large enough to accommodate the extra load you will need to carry from Base Camp up to the first High Camp.


When will I be carrying extra gear?

Day 9 - You will climb from Base Camp, Plaza de Mulas to Plaza Canada. (5050m). Approx. 3-4 hours. This is the first altitude camp and you will be carrying part of the gear, your share of meals and cooking elements, your main bags will be left at Base Camp, you will then return to Base Camp.


Day 11 - You will climb again to Plaza Canada, taking your main bag with only what you need for the next 3 days.


Day 12 - The team now moves to Nido de Condores (5560m). Expect to carry a 18-22kg backpack for 3-4 hours.


Day 13 - Nido de Condores – Colera (high camp) (5970m): A 2-3 hours climb, expect the same again as everything will be taken to the high camp.


What is the success rate on Aconcagua?

The success rate fluctuates around 50-70% each year, with failed summits largely due to altitude related issues and poor weather conditions


Is there any certification for reaching the summit?

You will receive a summit certificate, signed and stamped.


Is there optional helicopter service available after return from Plaza De Mulas? If so, then what is the cost?

A helicopter charter is available from Plaza de Mulas to the trailhead (Horcones). This was US $1,700 for 2018 season. From Plaza Argentina to the trailhead (Punta de Vacas) via helicopter it costs U$D 2,000. These costs might have increased by 30-40% (depending on many conditions, such as the Park regulations and contract with the operator, inflation, etc.)


Do I need to have crampon & Ice Axe training/experience?

Crampon and ice axe experience is desirable, although Aconcagua is a trekking mountain so there isn't any technical climbing on the route. We will conduct refresher training on the mountain for those who don't have much experience. We recommend that for your enjoyment on the trip you have experience of using ice axes and crampons, even if this is only in an indoor setting.


What happens with luggage storage in Mendoza while we are on the climb?

Luggage storage is available at the hotel in Mendoza or a storage facility at Los Penitentes where you can leave items that are not required on the trek itself.


What types of meals are provided for breakfast, lunch, dinner, snacks?

At the camps, a normal day would include a hearty breakfast, with eggs, ham, cheese, toasts, orange juice, coffee or tea, cereals. Lunch can be soup and a main course such as pizza with fresh fruits. Or, a lunch box of sandwiches if the group is moving on the mountain. Dinner can be a steak with salad and some dessert. At Base Camp and up to the first camp, the menu includes more protein, such as meat, chicken, cheese and eggs.


At Camp II and III, the guides tend to cook more carbohydrates. A sample menu at altitude would be soup, spaghetti with sauce, a small salad and a bar of chocolate.


We do not use freeze dried food, the guides cook and provide fresh food at every camp.


Is vegetarian/vegan food available on the trek. What types of meals are provided?

Vegetarian and vegan diets are catered for with meals such as vegetable lasagna whilst at altitude.


Who will provide water? Do I have to get water purification tablets?

We provide drinking water. The guides will take care of that.





It is not necessary to bring water purification tablets, unless you want to bring your own for extra precaution. The water from the streams above Base Camp is pure, free of bacteria and there is no cattle, mules, or any other source of contamination.


At Base Camp there´s a system of tanks that is used to filter water, so it is free of stones or dirt. In the altitude, the guides melt snow and use a coffee filter to get rid of debris.


Will we have toilets?

During the hike in to base camps at Confluencia and plaza de Mulas, our camps have bathrooms, which are improved latrines. These are only for our customers and we try to keep them as comfortable as possible. All climbers are required by the Park to use these (there are fines for not using them). You don't have to use bags, or do any special procedures, as we handle all the cleaning and disposal.





At altitude, we set up small bathroom tents, with a special seat, and you are expected to use bags (that we provide), and then put them in a designated spot, from where our porters will later collect them and take them to the Base Camp for proper disposal.

Our blog