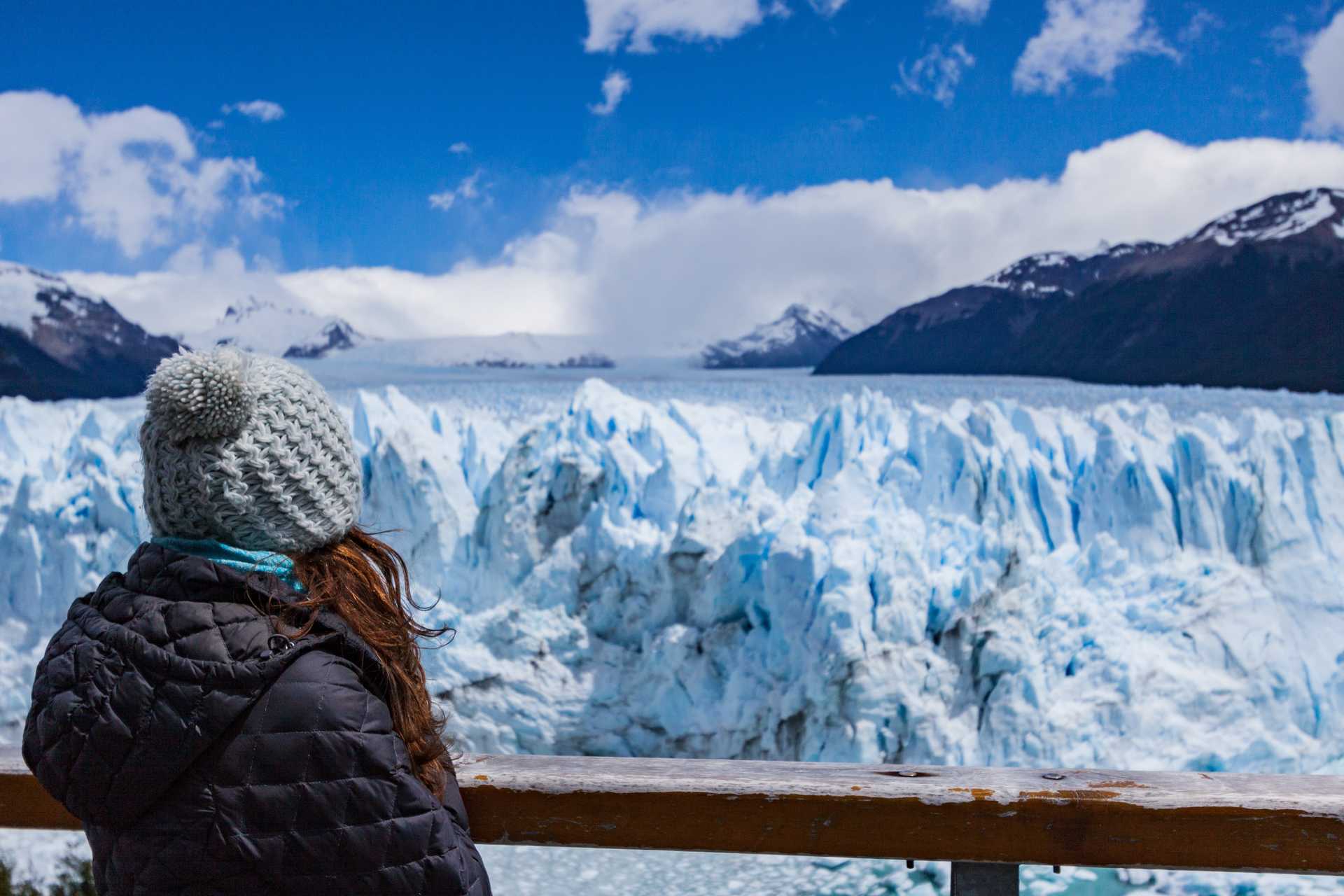 Argentina Travel Guide
Climbing Aconcagua
How fit do i need to be to climb Aconcagua? What training should I do?

To give yourself the best shot at summiting Aconcagua we recommend being in the best physical shape that you can possibly be. This means having a strong cardiovascular system and aerobic fitness level. If you live in an area that is blessed with mountainous terrain, then the best training you can do is to take frequent hiking excursions. However, for the majority of folk who don't live near mountains, then we recommend a strict gym training regime for 3-5 months before taking on Aconcagua. Your training regime should consist of aerobic activities like running, spinning or spending time on the rowing machine. You should couple aerobic exercises with weight training to strengthen your legs and core. We recommend squats, lunges, kettle bell swings and sit ups.


When is the best time to climb Aconcagua?

To stay safe and avoid taking unnecessary risks, you should only ever climb when it is deemed safe. This is why many areas have climbing seasons designated to when conditions will be ideal and the climb poses the least risk of harm.


For Aconcagua, the climbing season runs from 15th November to 20th February, with the high season running from mid December to the end of January. This period generally offers the most stable weather on the mountain and lots of summit window opportunities. If your schedule doesn't allow for a high season climb, then we recommend looking at the shoulder weeks of the mid-season from either early December or early February.


How long does it take to climb Aconcagua?

The amount of time it takes to make it to the peak of the mountain very much depends on the amount of training you have done and how physically ready you are. On average, for someone who has trained for the trek, it will take roughly 15-18 days.


Is the Aconcagua climbing permit included in your price?

Yes, unlike many operators who do not include the Aconcagua permit in their tour cost, all Kandoo Adventures Aconcagua climbs include your park permit. The fees for permits vary by season (low, mid and high season), route and by nationality (Argentinians and Latin American's get a discount). Prices for permits are released a few weeks before the climbing season and can be accessed here:

www.aconcagua.mendoza.gov.ar

What are your guide-to-client ratios and guide qualifications?

For the summit attempt, our guide-to-client ratios are 1/3 - 2/7 - 3/11. You may have fewer guides as you move up the mountain from base camp to the higher camps, but additional guides will be ready to assist with the push to the summit. We like to keep our groups relatively small to give everyone a good chance of summiting. In our experience an optimum group number is 6 climbers.


If we reach 9 climbers in a group we split the group. Our highly experienced local guides have qualifications from the High Mountain and Trekking Guides School in Mendoza (EPGAMT) an Argentinian (AAGM) Mountain Guides associations. Our staff are carefully selected and trained, and all of our guides are active year round. With such a short climbing season on Aconcagua, it is important that out guides maintain their skill levels so they will travel the world to provide high altitude guide services for the remainder of the year.


Our camps are coordinated by a Head of Camp and attended by a specialist (and assistant) chef trained to satisfy your needs. At base camp we have dining tents with electricity, tables, chairs and crockery. Rooms with beds set up in large tents. Kitchen, bathroom and a tent luggage deposit.


What insurance do I need?

It is a condition of joining an Aconcagua climb that you have insurance that covers you up to 7000m and that cover extends to the full cost of evacuation if needed. Policy providers we recommend are Dog Tag and World Nomads, both of whom sell specialist climbing insurance.


How much weight will i need to carry on the mountain? are there personal porters?

We recommend bringing three types of bags for your Aconcagua expedition: a large duffle bag (80-90L), an expedition rucksack (70L-90L) and a light daypack (30-35L).


For the hike into Base Camp we use mules to carry most gear and supplies. As a climber you will only carry your daypack (water, snacks, camera, jacket, sunscreen, etc.)


From Base Camp to High Camps you can expect to carry all of your personal gear plus a share of the common gear (although we provide porters for group equipment). On average, a fully-loaded Aconcagua backpack weighs 18-22 kg.


We offer our own reliable team of porters to carry gear up and down the mountain. Each porter carries up to 20 kg from Base Camp to any given camp and down from high camp or other camps to Base Camp. On our trips we include one porter for every four climbers, to carry common gear only when the group moves from one camp to the next. Porters don't assist in the cache and carry trips (i.e. not when the group carries gear to a cache and comes back to camp). Climbers who don't want to carry weight can hire a personal porter, on a daily basis or for the whole trip. Please contact us for personal porter rates.


How will the "common gear" be transported?

Common gear, such as tents, stoves, garbage, first aid kit is carried up to Base Camp by mules.


From Base Camp up to the first High Camp we do not use mules as they cannot work at these higher altitudes. One porter for every 4 climbers will take over carrying some of the "common gear", plus the clients will also be expected to carry a share of common gear. You will need to be able to carry a load of between 18-24kg (personal gear + share of common gear) and ensure that your rucksack is large enough to accommodate the extra load you will need to carry from Base Camp up to the first High Camp.


What is the success rate on Aconcagua?

The success rate fluctuates around 50-70% each year, with failed summits largely due to altitude related issues and poor weather conditions

Trekking Patagonia
How long does it take to hike Patagonia?

Patagonia is a huge region that covers parts of Argentina and Chile, how much time you need really depends on what you want to see and do. Our Peaks of Patagonia trip is 17 days and includes all the big, iconic trekking routes as well as two nights in Buenos Aires and a guided tour of the city.


When can you hike Patagonia?

The

best time to visit Patagonia

is during the

summer months

of December to February. At this time, you can expect daytime temperatures between 6 °C and 20 °C. Night time temperatures could go as low as 0°C.

How much does a trip to Patagonia cost?

This really depends on what you want to do while you are in the region. The refuges and campsites can be expensive so it is a good idea to join a group and share the costs. Take a good look at what is included in the price of your trip. At Kandoo Adventures we include accommodation in Buenos Aires before and after your

Patagonia trekking tour

, domestic flights down to Patagonia and loads of other stuff such as boat trips, city tours, airport transfers and meals. These are things you would otherwise have to pay extra for yourself. The important thing is to look for value for money, not just the lowest price.

Which airport do you into for Patagonia?

With Kandoo Adventures your tour starts in Buenos Aires. A night in Argentina's vibrant capital city before and after your trek is included in the cost. We also include a guided city tour, your domestic flights down to Patagonia and much more. From Buenos Aires we fly to either El Calafate or Ushuaia depending on which tour you have booked.


Is it safe to travel in Patagonia?

Absolutely yes. Like anywhere in the world there is always the chance of petty theft, but

trekking in Patagonia

is very safe in both Argentina and Chile.
Our blog