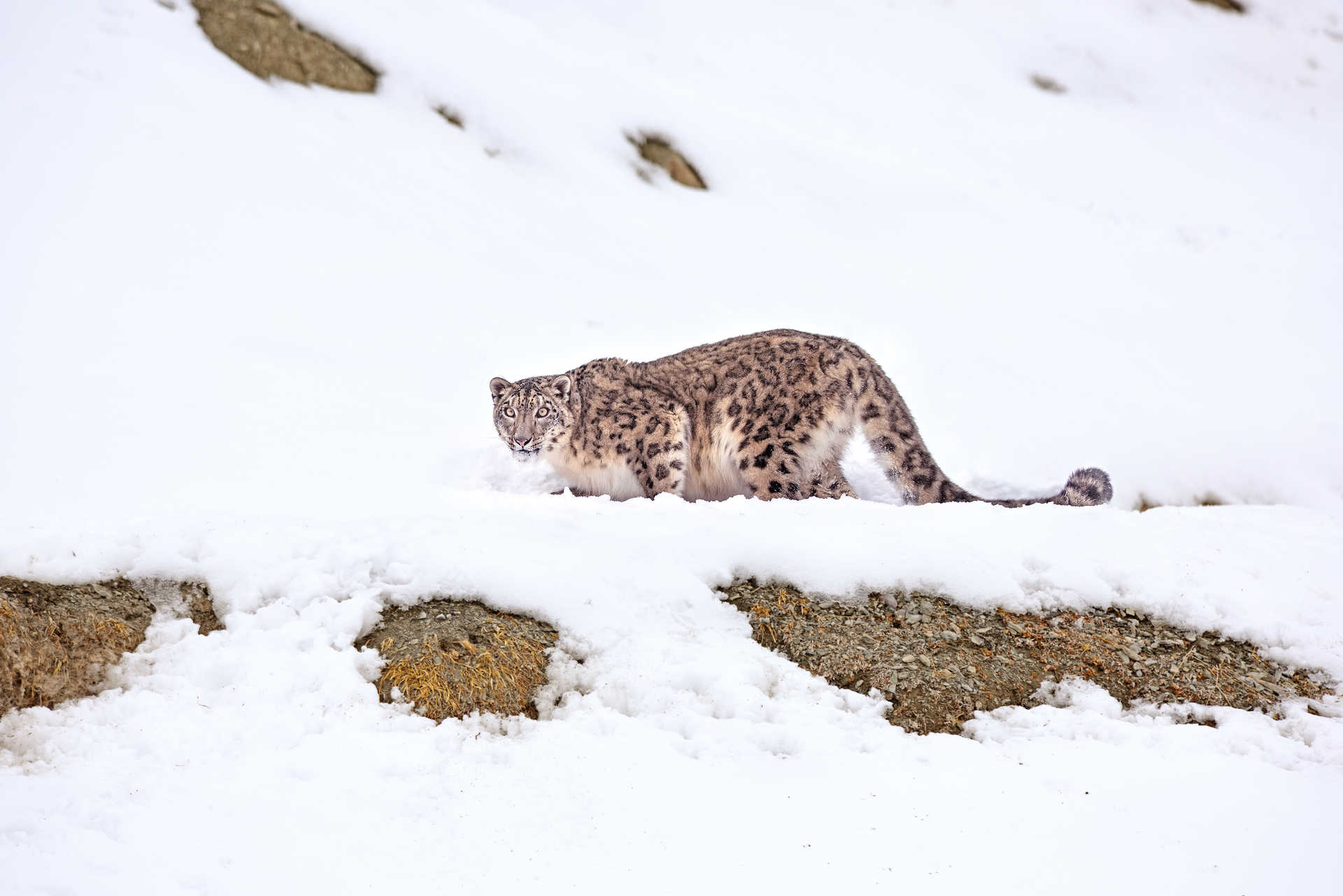 Ladakh Travel Guide
When to go?
Seasons, climate, festivities
November to March

In the winter months, Ladakh is completely covered in snow and temperatures will rarely go above 0 °C. The two roads that lead to Ladakh are closed making the region completely inaccessible except by plane. During the winter most guesthouses and restaurants are closed and there is nearly no tourism at all. The unpredictable weather and dangerously low temperatures making trekking at this time of year inadvisable.

April to May

In the spring, the snows begin to melt and the roads leading to Ladakh from Himanchal Pradesh and the Kashmir Valley will become passable again. Although daytime temperatures will be a little more bearable, nighttime temperatures are still well below freezing. There is very few tourists at this time of year so it is a nice time to do a cultural tour and see the many villages and monasteries before the peak season tourists arrive. For trekking and climbing, conditions are still too cold and unpredictable but some routes may be possible.

June to September

This is peak season in Ladakh, you can expect daytime temperatures between 10°C and 25°C with sunny days. Nighttime temperatures can still drop well below freezing, especially at higher altitudes, so a dependable sleeping bag is essential even in the summer months. Because of the high altitude, the sun is intense and it is easy to burn if you are not careful. The snows have entirely melted except for the tops of the highest peaks and this is the best time of year for all trekking and climbing routes.

September to November

As the busy summer season comes to an end the temperature starts to drop and the snows will soon make all roads to Ladakh impassable. The guesthouses and restaurants will gradually begin closing down for the winter and Leh becomes increasingly quiet as tourists and seasonal workers head south to escape the cold. Conditions for trekking or climbing cannot be depended upon beyond mid September.
Temperatures and climate
Min/max temp (°C) / Average rainfall (mm)
Leh

Jan
Feb
Mar
Apr
May
Jun
Jul
Aug
Sep
Oct
Nov
Dec

Average temp

C° min / max

-26° / -15°

-23° / -13°

-20° / -9°

-17° / -4°

-11° / 2°

-5° / 9°

2° / 15°

4° / 15°

-2° / 10°

-11° / 2°

-19° / -6°

-25° / -13°

Average rainfall

(mm)

35

43

45

45

45

43

53

64

37

19

20

25
Holidays and festivities
Hemis Festival

June

Hemis Gompa is the largest and most wealth monastery in ladakh. The Hemis Festival is celebrated every year on the 10th day of the Tibetan lunar month to celebrate the birth of Guru Padmasambhava

Ladakh Harvest Festival

September

The Ladakh Harvest Festival is held in Leh to mark the harvest season in Ladakh. The festival lasts for 15 days and draws visitors from all over the world, featuring local music, dance performances, elaborate costumes and folklore ceremonies.
Our blog