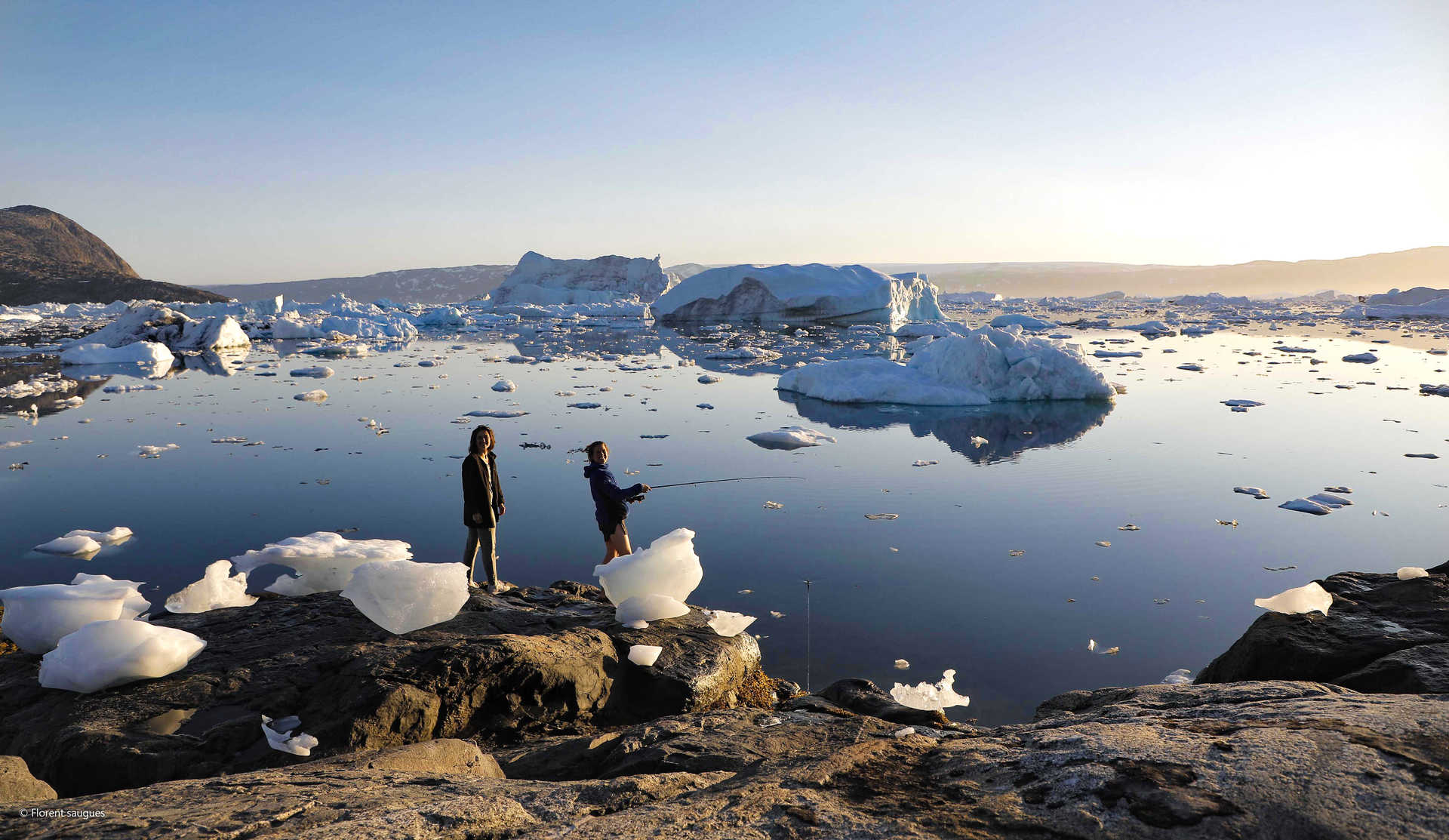 Our team in Greenland
Our local agency in Greenland
Our office in Greenland is based in the town of Ilulissat on the west coast but we have another base on the east coast in Ammasaalik. Our local team provide sea kayaking and trekking adventures in Greenland's unspoilt and utterly remote wilderness. We provide open group adventures but can also create private tailor made tours on request. Quality kayaking and camping equipment coupled with highly trained and knowledgeable guides allow us to offer unforgettable wilderness adventures while maintaining the highest safety standards.
15 years of experience
2 base camps
3 trips
Our team in Greenland
Postbox 979

3952 Ilulissat

GREENLAND

A word from the team
In the summer, we slip into our kayaks and make our way between the icebergs in the hope of discovering some hidden whales. In winter, the pack ice extends our playground and we cross it on skis or snowshoes. Come and join us in Greenland for a wilderness adventure like nowhere else on the planet!
Our facilities
In the town of Ilulissat in Disko Bay, we store all the necessary equipment to safely operate
Greenland expeditions
in summer or winter conditions. Our stock of modern, high quality equipment includes pulkas, skis, snowshoes, tents, jackets and boots for winter adventures and kayaks, paddles, dry suits, buoyancy aids and camping gear for the summer time. You will be provided with all the specialist equipment you need to enjoy this remarkable destination in comfort.
Our travel inspiration